KAIA is a mini fabric bin pattern. Let's start the day with an easy beginner sewing project. One that uses only little material and doesn't take a lot of time to complete, and something adjustable, simple and beautiful. I'm talking about the sewing pattern for this unique, adorably cute DIY mini fabric bin with a fold-over bunting top. Meet KAIA. Just the cutest little thing to sew!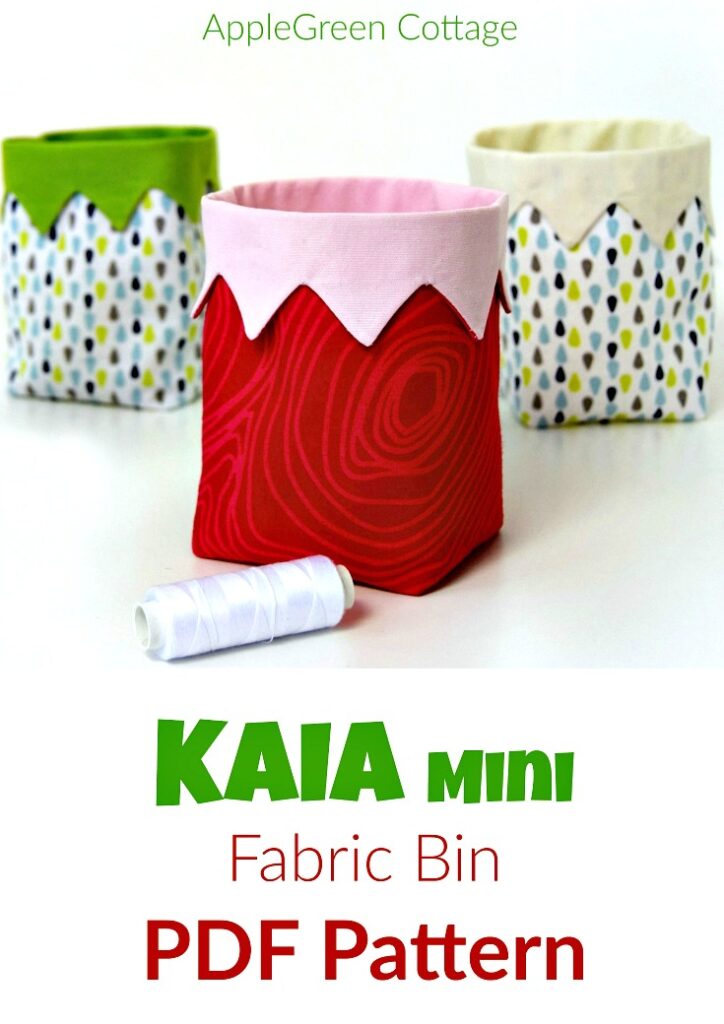 This post includes affiliate links. Thanks for your support.
The KAIA Story
Last week, I sat down to sew a few new Christmas gifts for my family and friends. Noticing that I ran out of space for my thread spools, I thought I'd first make a cute little bin or two to hold the green, blue and white spools - the ones I use most often.
I quickly cut two rectangles out of my 'pretty fabric' stash (do you have one too? The fabric you simply love and save all the tiny scraps of it? Yep, that one.) Sewing a straight line seemed just too boring at the moment, so I ended up zigzagging my way through the upper hemline. What I got was this little red beauty in the middle of this image: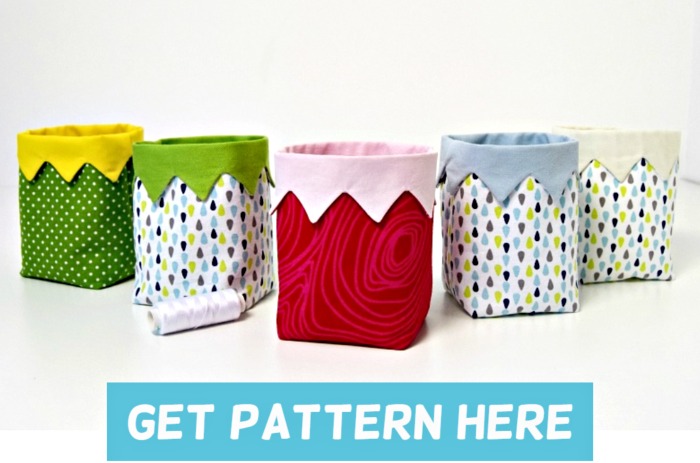 That's how the KAIA Mini Bin pattern was born. Nothing difficult, but I find it so incredibly cute! PATTERN available HERE.
Kaia Bin Pattern
Endless possibilities to organize your desk, craft room shelves, kid's creative corner, as well as that messy kitchen drawer. Tons of uses! My favorite use: for crafts supplies. Really, it's just perfect to hold your craft supplies. Fill one with satin ribbons. Or tiny colorful buttons. And put it on a shelf in your home. Adorable, I know!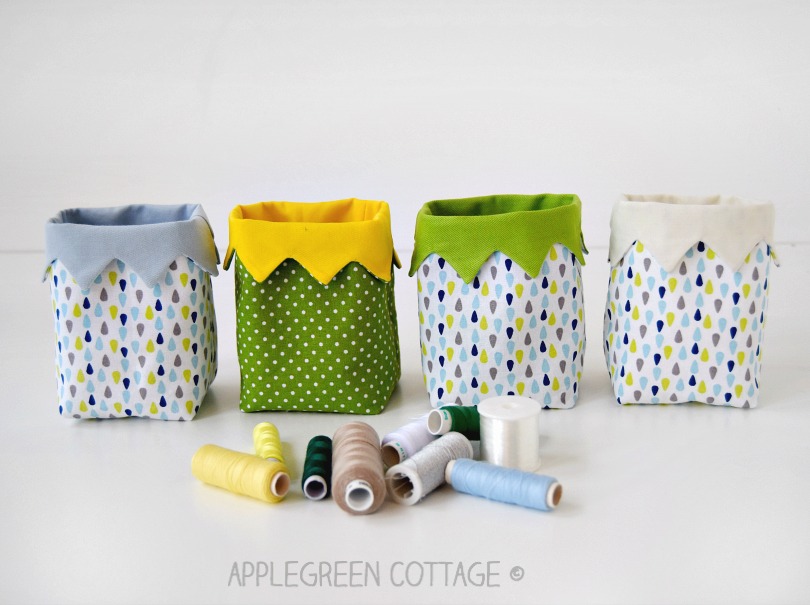 Features of the Kaia bin pattern:
I'll try to keep it short 🙂
The KAIA Mini Fabric Bin is lined.
It's reinforced by fusible interfacing to give it some body to keep its shape.
It's reversible.
Easily adjustable height.
Easy to sew and doesn't take a lot of time to complete.
It requires little material to sew. A great scrap buster!
So cute! (OK, I might be biased, so this one doesn't count as feature 🙂
Makes an excellent handmade present for your loved ones (think Christmas!)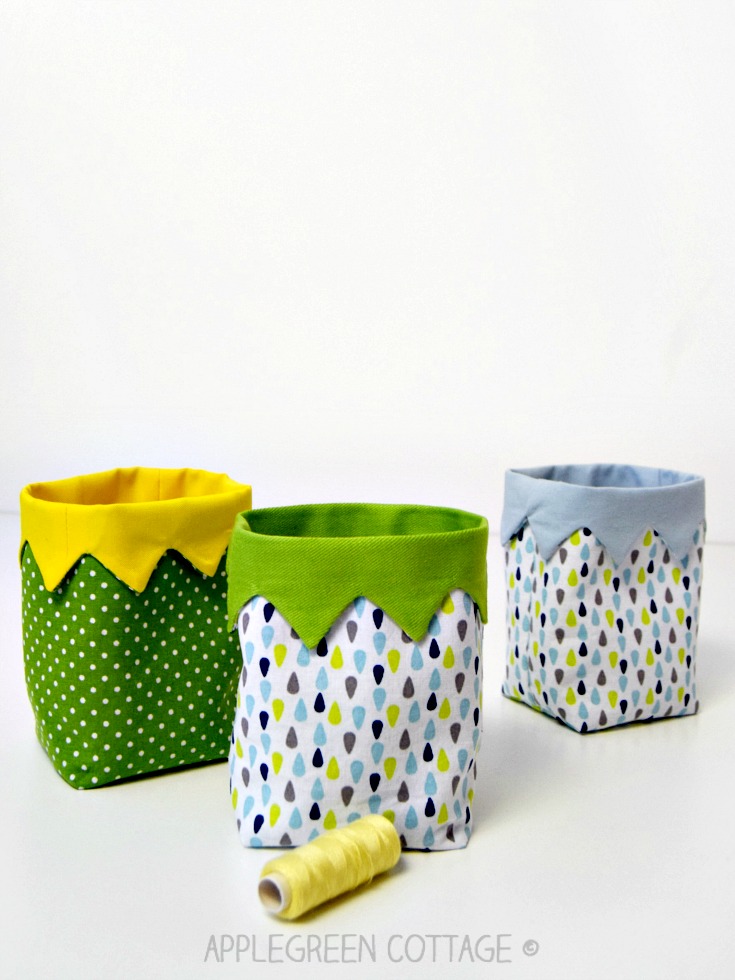 What about the PDF Sewing Pattern?
Let me be upfront: while I've made a lot of free PDF patterns for this blog, this one is a payable one.
The pattern is available in my shop. It's a full-size printable PDF pattern with a step-by-step tutorial and lots of photos and detailed, easy-to-follow instructions. I added a few bonus hints to make sewing even easier. Feel free to check it out here: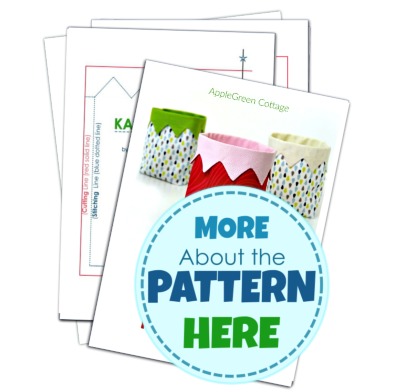 They make excellent handmade presents!
It makes a great gift wrapping bag, but can work as an adorable little present itself: you can make three mini bins in matching colors, roll two of them together and tuck them into the third one. Voila, you've just made a perfect present for just anybody!
Or fill one of these unique, adorably cute mini fabric bins with a bunch of goodies and you're good to go!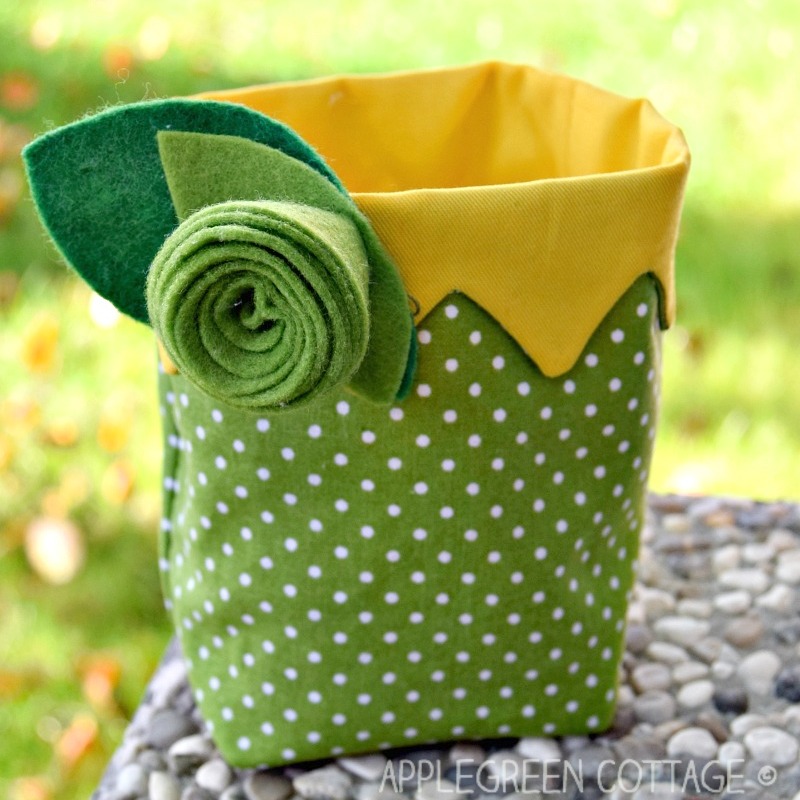 If you like this pattern, check out the features of these: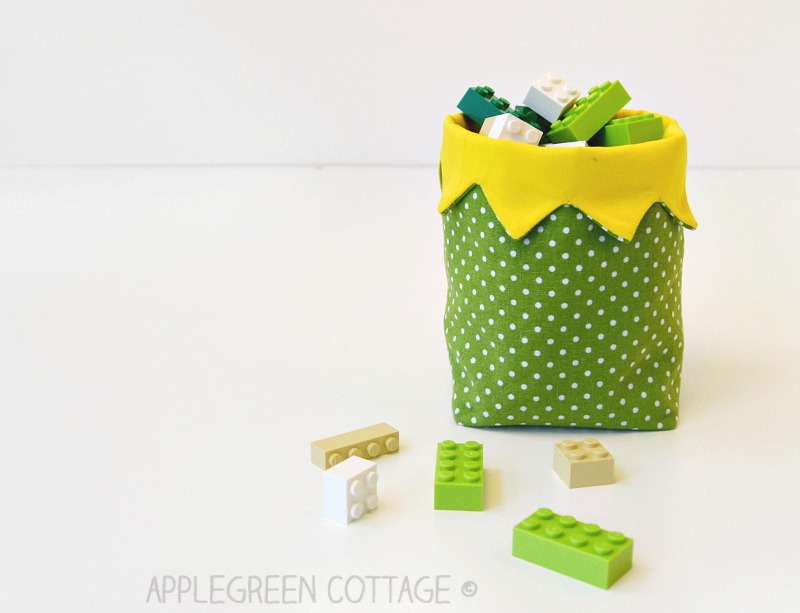 Presents for kids? Fill it with a set of crayons. Or the smallest set of Lego City blocks (hint hint, Santa!)
A crafting friend? Add crafts supplies. Talk satin ribbons, or cute buttons.
Sewing enthusiast? a bunch of pre-wound bobbins.
And add a few spools of quality sewing thread.
Or fill it with a bunch of Hershey chocolate kisses and here's a perfect gift to a chocoholic friend 🙂
Should probably stop here...But I'm seriously thinking of making a list of like ...50 uses of these fabric bins! Happy sewing!
Damjana
Get The KAIA Bin Pattern here:
If you like this fabric bin, feel free to check out this link to the pattern: