Wallet sewing pattern - Meet Kalina, a cute wallet sewing pattern that's an easy and quick sew - and so practical! With 3 credit card pockets, a small bill pocket and a zipper pocket for coins, it makes an excellent handmade present for both kids and adults. (And you'll love the little pocket hack!)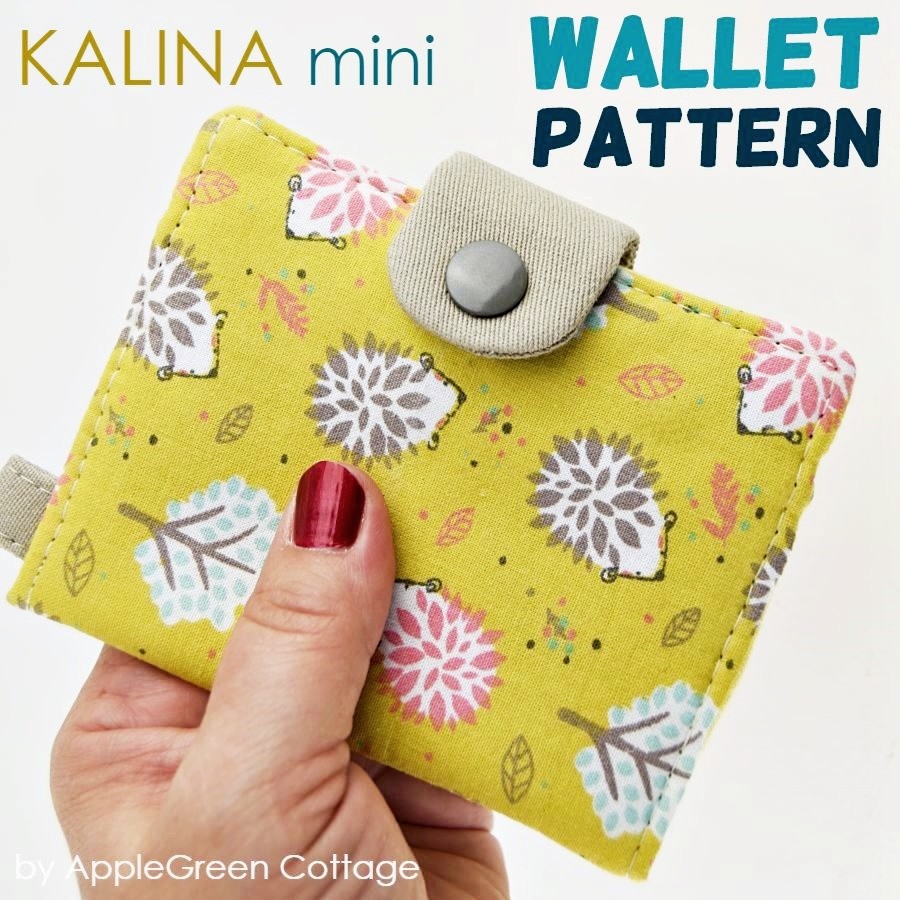 Ok, I'll just admit it: I've made way too many wallets lately. I love useful items and wallets are something that can be so handy! And, I am always searching for easy ways to make things. Combine these two, and what you get is this cutie - the Kalina Mini Wallet pattern.
Wallet Sewing Pattern - Kalina Mini
So, meet the Kalina pattern: a cute + practical, quick-sew with a smart bulk-reducing hack -you'll love it!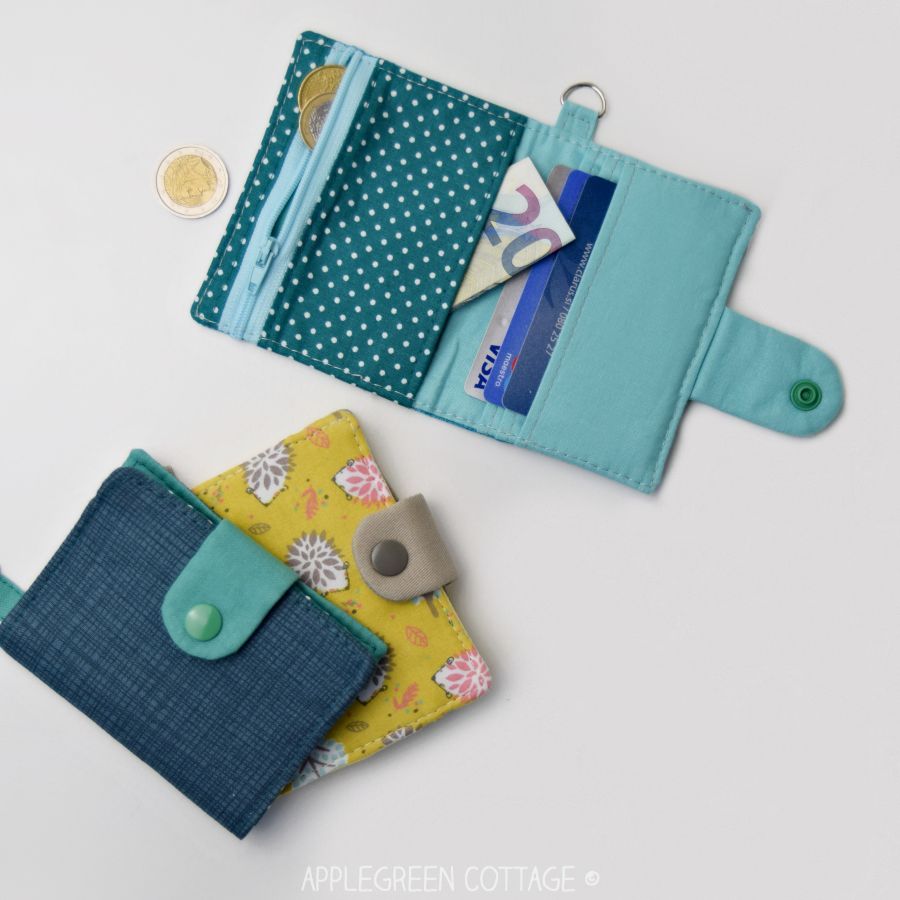 This cute and convenient mini wallet will win your heart the minute you start sewing it: it comes with 3 credit card slip pockets, a small pocket for folded bills, and a zipper pocket for coins, and makes an excellent handmade present for both kids and adults.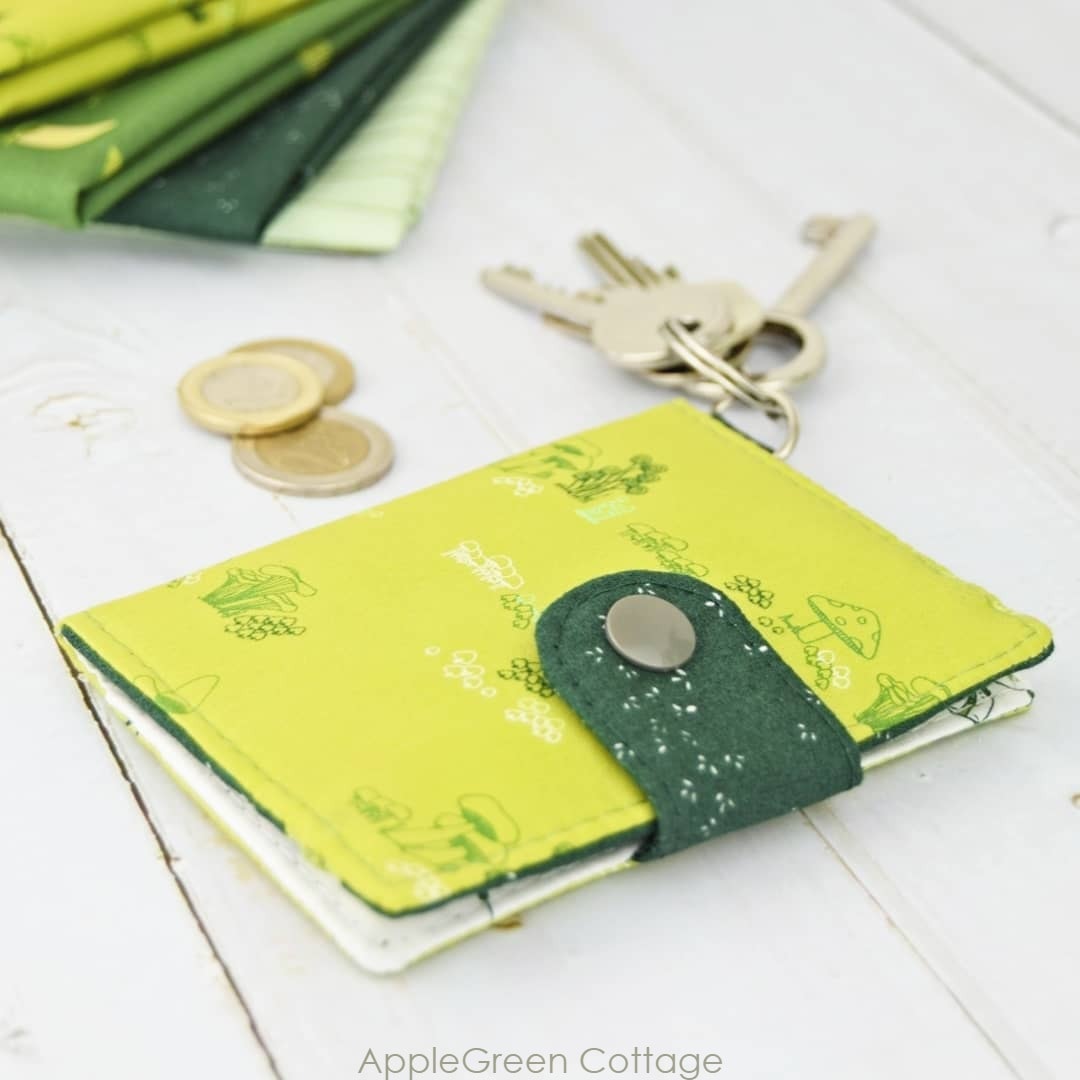 Quick to sew + requires little materials + cute and practical = a perfect sew-to-sell pattern!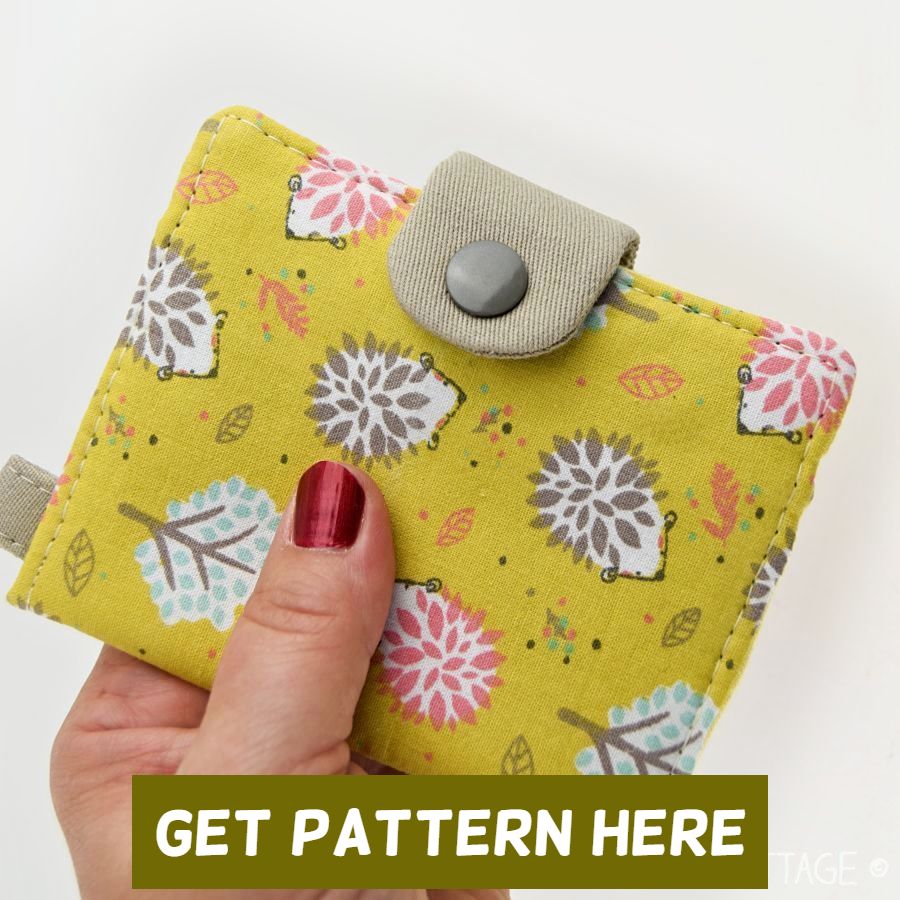 This cute and compact bi-fold design can be used both by men and women, depending on the prints you choose to sew with. A great minimalist wallet to keep your necessities close to you when you're on the go.
Features:
Slim and compact - perfect on-the-go wallet
3 card pockets (each holding up to 2 cards)
another small slip pocket for folded bills
A zippered coin pocket
Plus snap closure to keep everything safe
Ideal to use scraps of those beautiful prints you have always loved.
Plus SMART CONSTRUCTION: a little zipper pocket hack to reduce bulk on the seam allowance – always a good thing!
Check out this short feature video - EASIER to see what I'm talking about:
KALINA Pattern Review By Kris @SewNotes
EDIT: another proof that my pattern testers are just the best! One of them, Kris @SewNotes has just posted a review of the Kalina pattern on Youtube. See her experience with the Kalina pattern in her Youtube video HERE Check it out, see if the pattern is something for you, and follow her, she's got more hands-on reviews and sewing tips - visit her on her Youtube channel.
It also makes a practical lunch money pouch for kids that can also store a library card and a bus pass. Clip it to your kid's school backpack and they will never again lose their lunch money.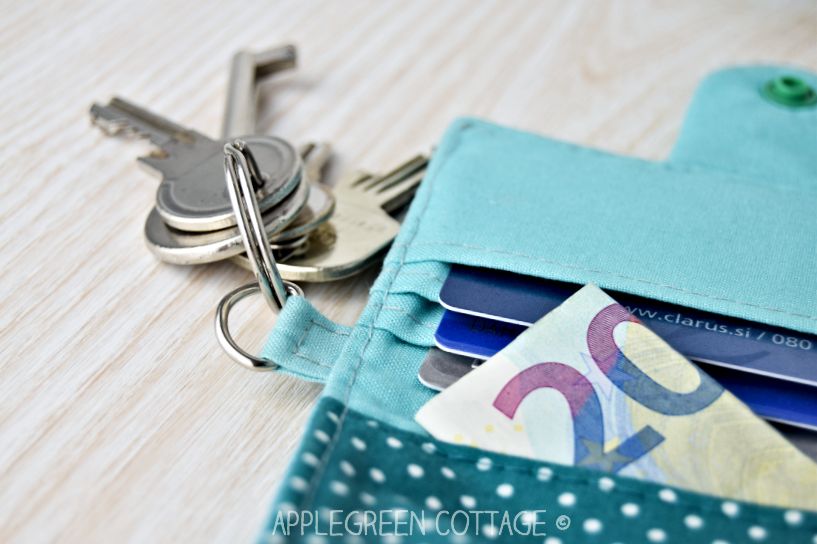 A keyholder tab was added so you can clip your keys to the wallet and always be ready for a quick errand. And not only that! If you love magnetic snaps, you can install small magnets instead of KAM snaps! Here's how: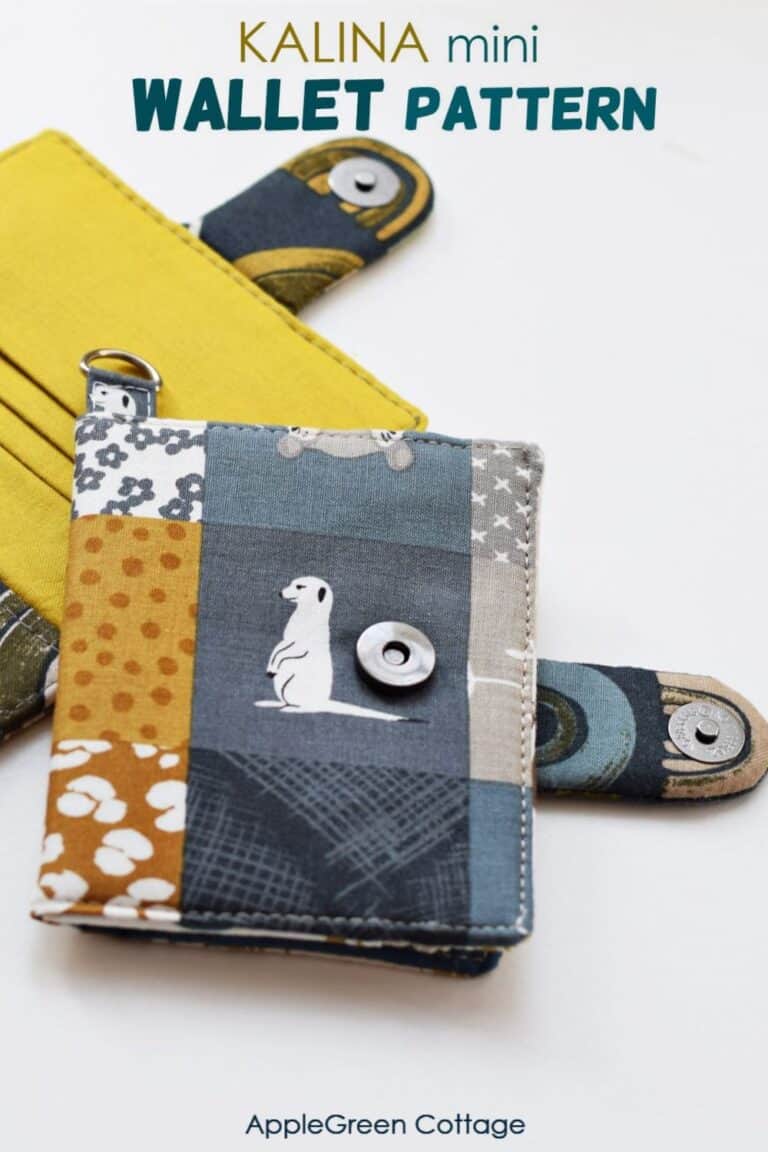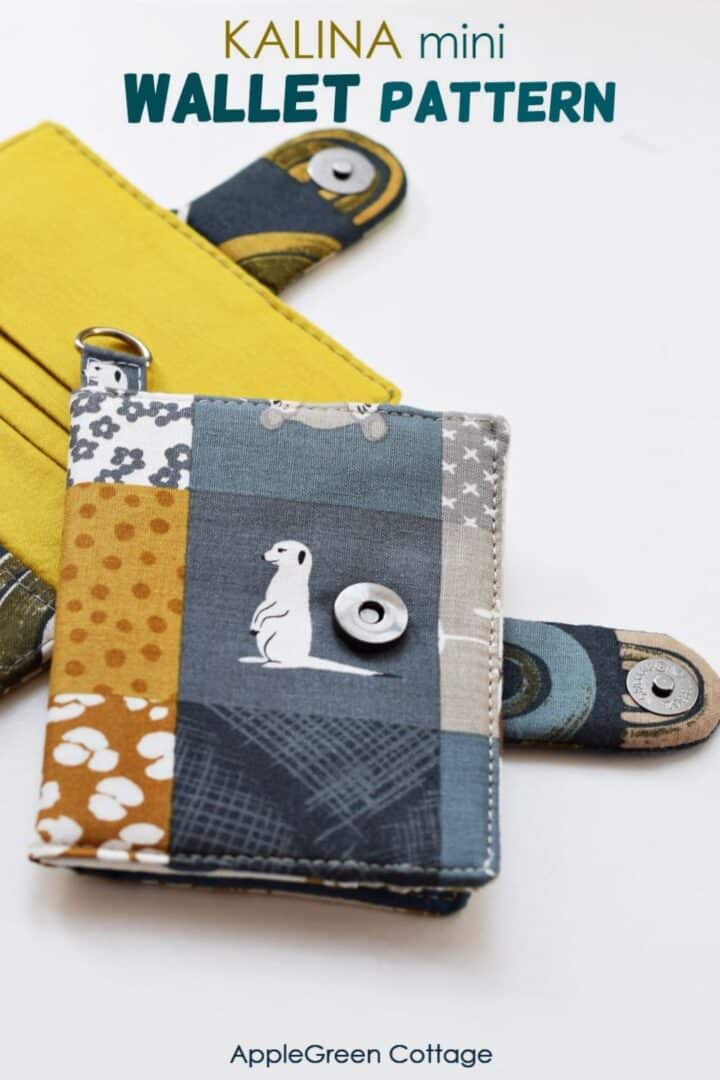 While the original Kalina Mini wallet pattern had a KAM snap closure, you can add magnetic snaps instead!
In addition to the 5-page printable pattern and separate cutting instructions, you will receive 15 pages of clear, easy to follow tutorial-style instructions and clear photos.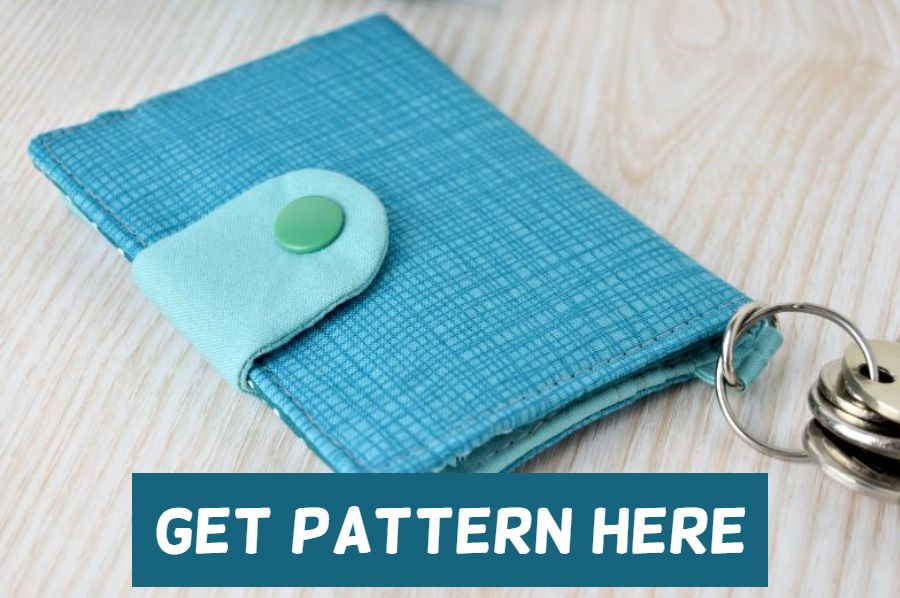 Both Printable Pattern Pages AND separate Cutting Dimensions are provided. Meaning you don't necessarily need to print even a single page.
Features
pattern for confident beginners
for sewing on domestic machines
5 pattern pages plus
15 pages of instructions with clear photos for each step
plus diagrams and tips to help you along the way
Printing guide and cutting instructions.
All measurements are given in inches and cm.
Printable both on letter-size and A4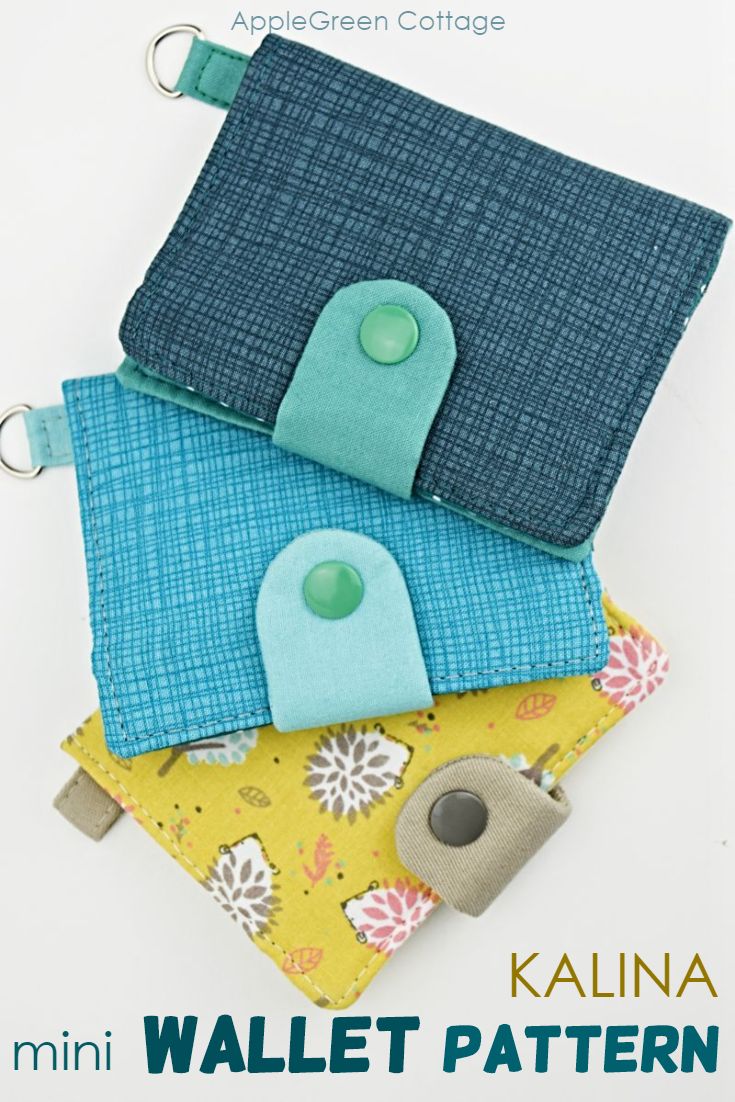 Yardage And Materials Required:
Fabric in total: fat quarter (small pieces required, you can use scraps)
Light-to-medium weight interfacing+fusible fleece:
4 ½" x 8" (12x21cm) of fusible fleece, like Vilene H640 /H630 or Pellon 987F
17 ½" x 8 ½" (45x22cm) of light-to-medium-weight interfacing like Pellon SF101 Shape Flex or Vilene G700
Hardware required to sew the wallet:
A 6" (~15cm) or longer standard nylon coil zipper with 1" width of zipper tape (=zipper #3)
1 set of KAM snaps (see here how to install kam snaps)
1 D-ring or swivel clasp – ½" (13mm) inner width
FINISHED SIZE of the wallet
Closed: approx. 3 ½" wide, 4 ¼" tall, ¾" deep (9 x 11 x 2 cm)
Open: without flap - approx. 6 ¾" wide, 4 ¼" tall, ¼" deep (17 x 11 x 0.7 cm)
Make sure to save it to Pinterest for some sewing inspiration: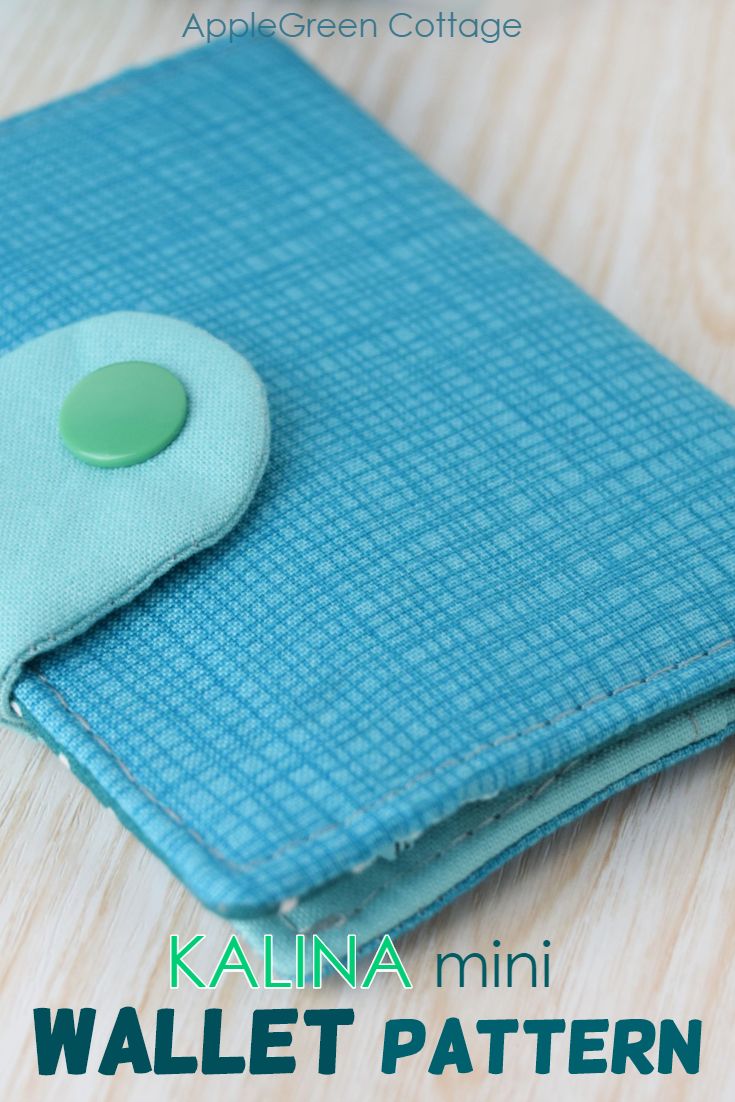 Smart Construction!
Do you like little tweaks and hacks on a pattern? Well, I'm quite proud of the one I used on the pocket - check out the pattern instructions! It will reduce bulk on the seam allowance – always a good thing!
Add this smart compact wallet to your pattern collection - make them for yourself, gift or sell them in your handmade shop! Use the hashtag #kalinawallet so I can see what you make!
If you like this pattern, check out the features of these:
Or …check out this popular PDF pattern – the Kalina Mini Wallet in our shop. So practical!