See how to make felt flowers using my 6 free templates. Get them now and craft your own beautiful folded flowers! Also scroll down for an additional type of diy felt flowers - those are the easiest of all I know!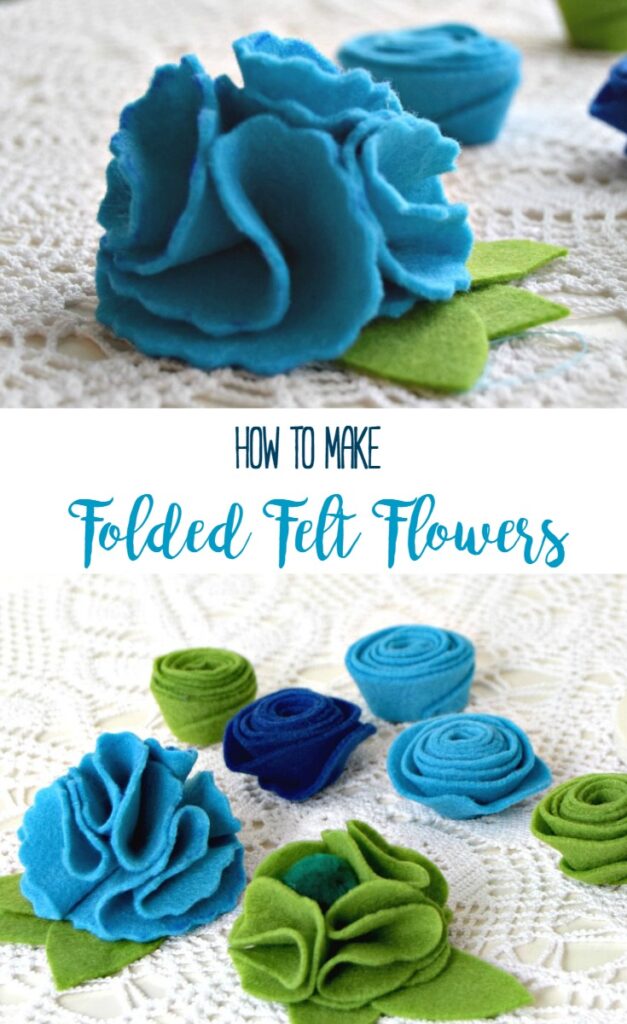 Spring is here, let's talk flowers! Last time, I showed you how to make rolled felt flowers. (You can see a few in this photo, too) Today, it's a new tutorial, this time for folded felt flowers.
So easy, and so soft! They give an amazing structure to any of your decorations, they are light and perfect for attaching to little bins and boxes. And scroll down to get your free template, it will make it even easier!
If you like easy crafty tutorials, check out these too:
And you can embellish any of the above using folded felt flowers, too!
How To Make Felt Flowers
If you are able to cut a few circular forms out of a soft sheet of felt (using a free template), fold them once or twice, and use a needle and thread to make them stay folded, you're ready to make these felt flowers within minutes. Easy and quick!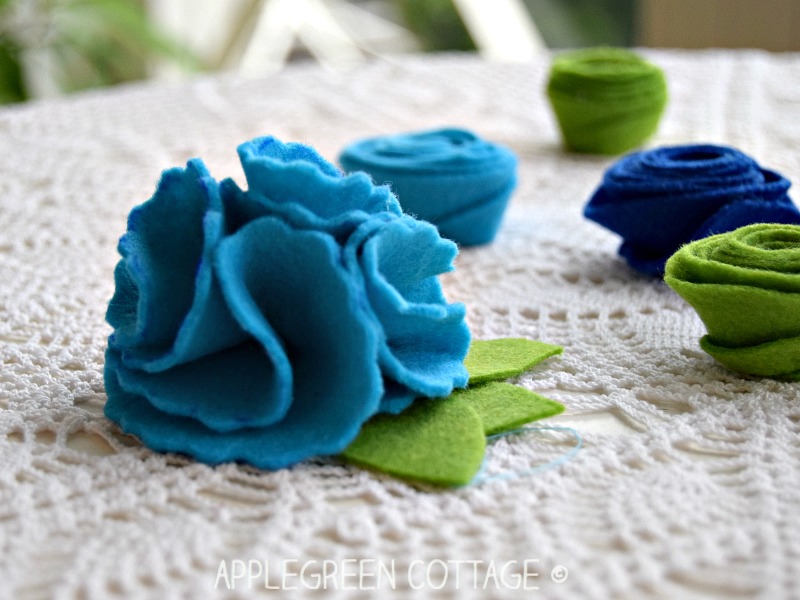 Simple to make but a beautiful DIY decoration for all occasions.
All you need is a few scraps of felt, my free template and several minutes of your time. Check them out, I am sure you'll want to make your own spring flowers too.
Supplies Needed:
felt scraps
scissors, needle, thread
your free templates in 6 designs and 3 sizes (available at the bottom of this tutorial, for free. My gift to you all!)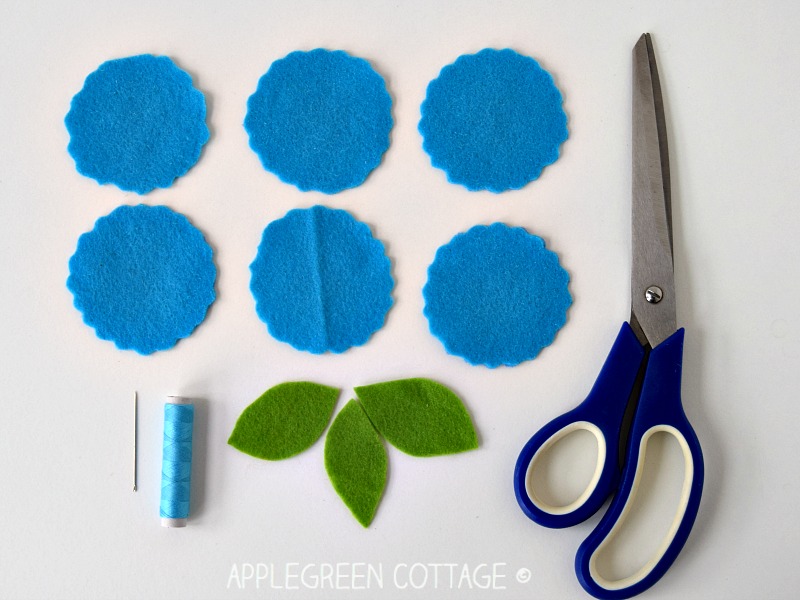 How To Make Folded Felt Flowers
Step 1 - Print the flower template
Print your free felt flower template.
Step 2 - Select Your designs and cut pieces
Using your template, choose one of the 6 designs, and one of the sizes. Then cut out 6 pieces - the same size and design.
Step 3 - Start sewing
Start sewing in the middle of one of the pieces. You'll use this one as the base.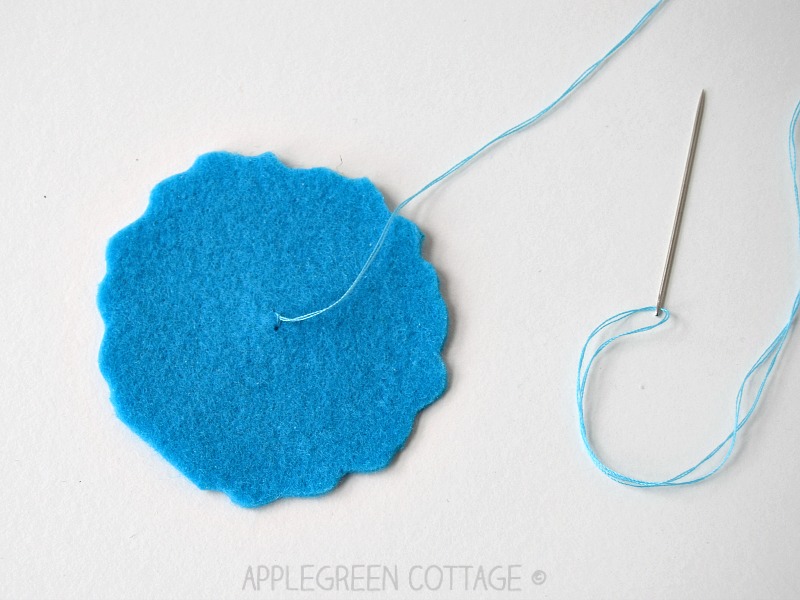 And here's a video slide-show for a little sewing trick that makes my hand-stitching even easier. Always! Check it out here:
Step 3 - Attach Piece No 2
Let's get back to this tutorial: now take a second piece/petal. Fold it in half - twice, first in half, and then again in half - so you get it stacked into a quarter. Pull the needle through the middle part, catching all layers. It can be just a few millimeters away from the very center of the folded petal.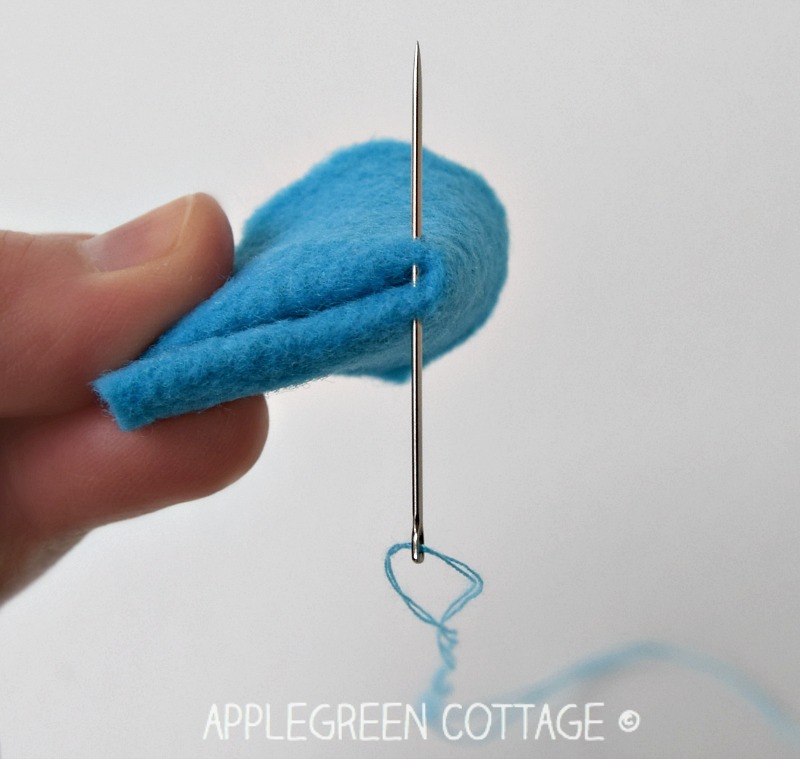 3) Pull the thread through and attach it to the base. (In the photo, I'm pressing the scissors against it, just to show you how to position the petal.)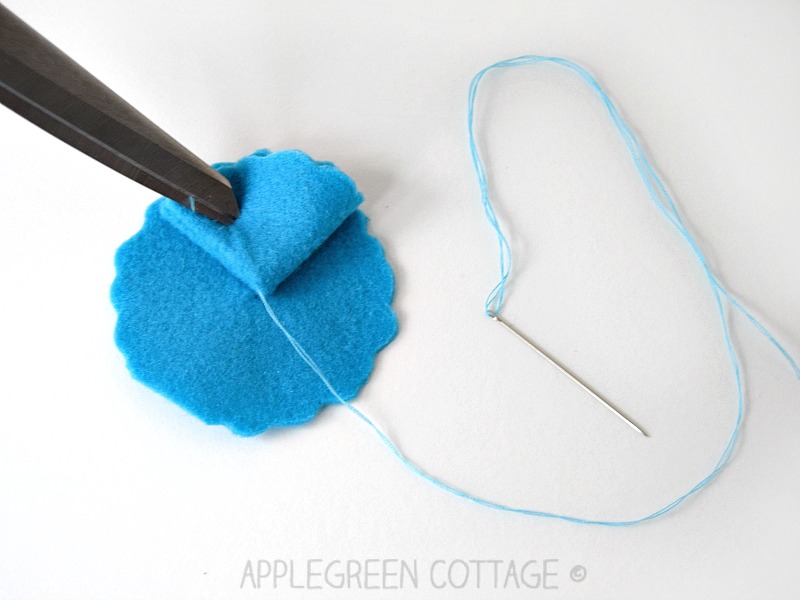 Step 4 - Attach Piece No 3
Take the next 'petal' piece, fold it in half - twice again, and stitch to the base, just  next to the one that's already there. An image is better than words: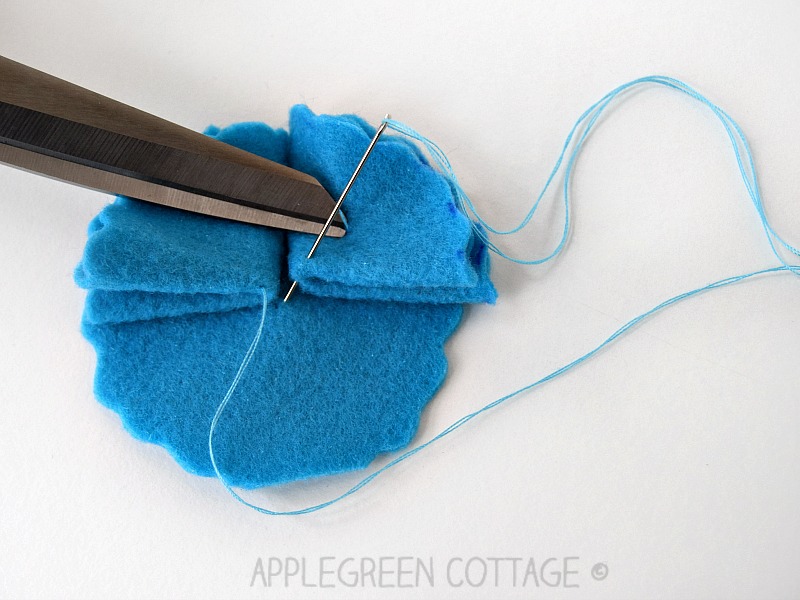 Step 5 - Keep Adding Pieces 3-5
Repeat until you have sewn four pieces to the base piece. So you've got four pieces sewn, and the last, fifth petal piece comes to the central part of the flower: fold it again and attach to the center of the flower. It should be easy: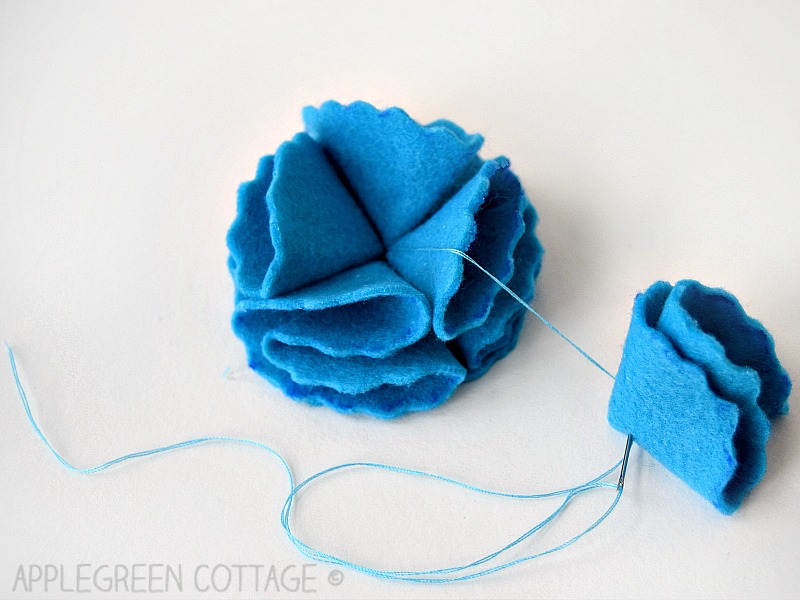 Step 6 - Pull Back Thread
When done, pull the needle through to the back side of the flower.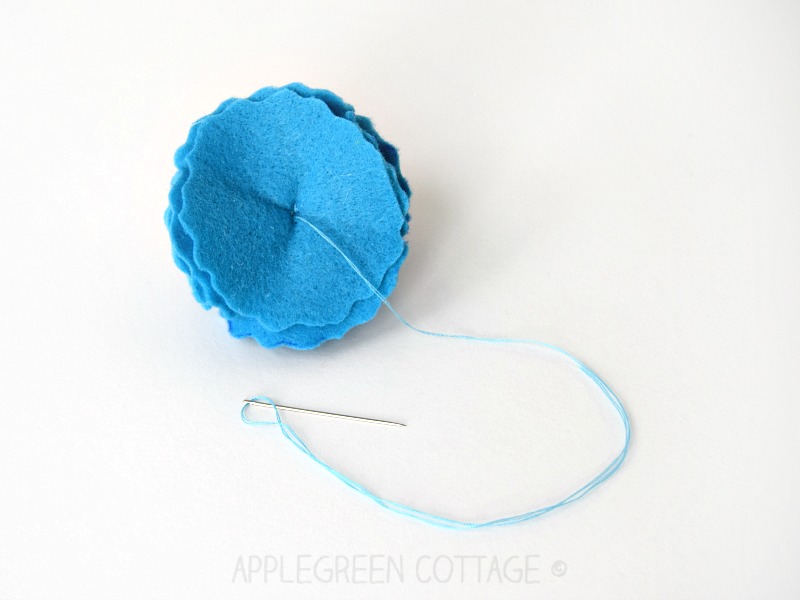 Step 7 - Add Leaves
By now, you've made this. Time to add a few green leaves!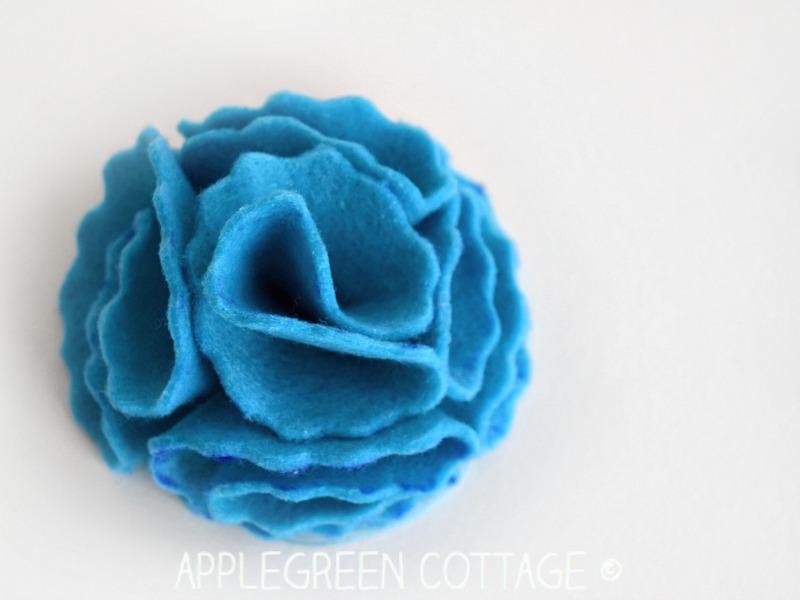 I simply placed three leaf-form pieces of felt below the bottom of the felt flower and stitched them to the base. Doesn't get any easier than that! For a more elegant, wavy and three-dimensional effect on leaves, check out my first felt flowers tutorial - here. Still easy!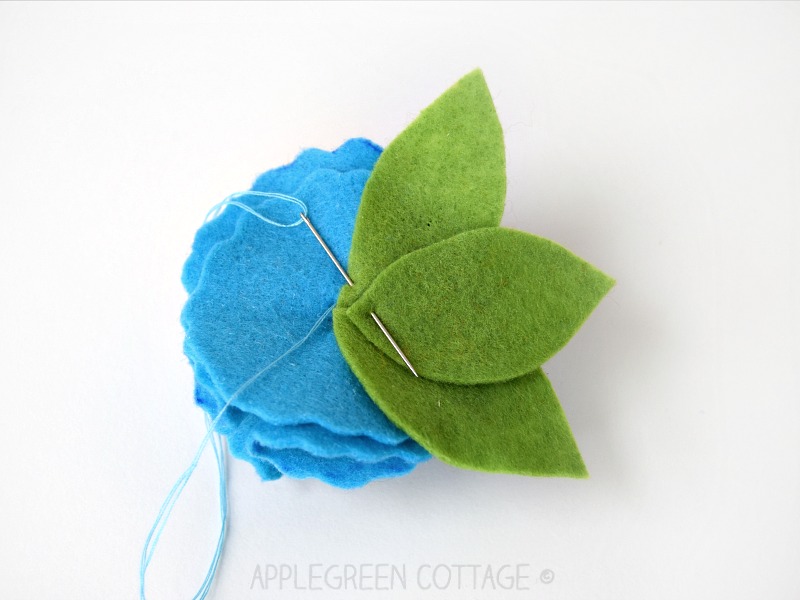 Enjoy your work! And make more of these little cuties, of course!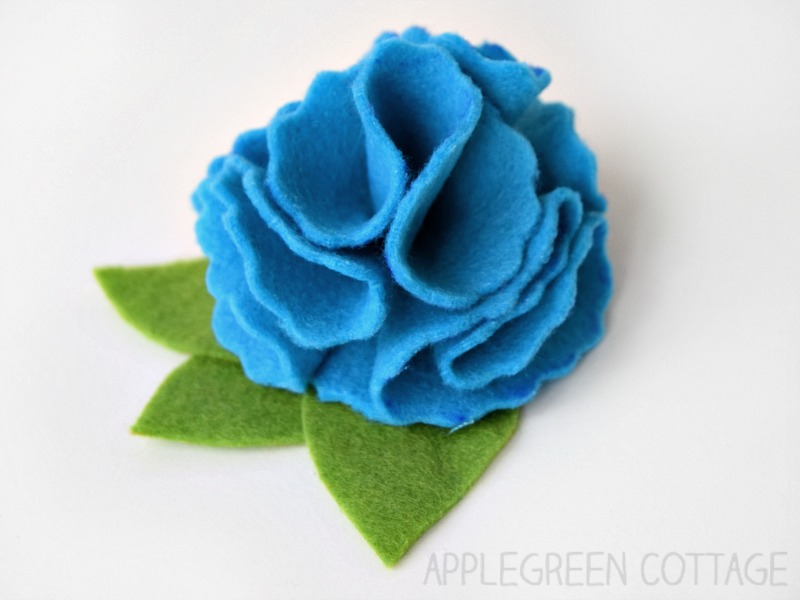 Here's your folded felt flower. Isn't it beautiful?
BONUS TIP: HOW To Make Felt Flowers Even prettier
Instead of attaching the last, central flower petal, you can add a finishing touch using a small pompom, or another soft item (whatever strikes your fancy actually), like this: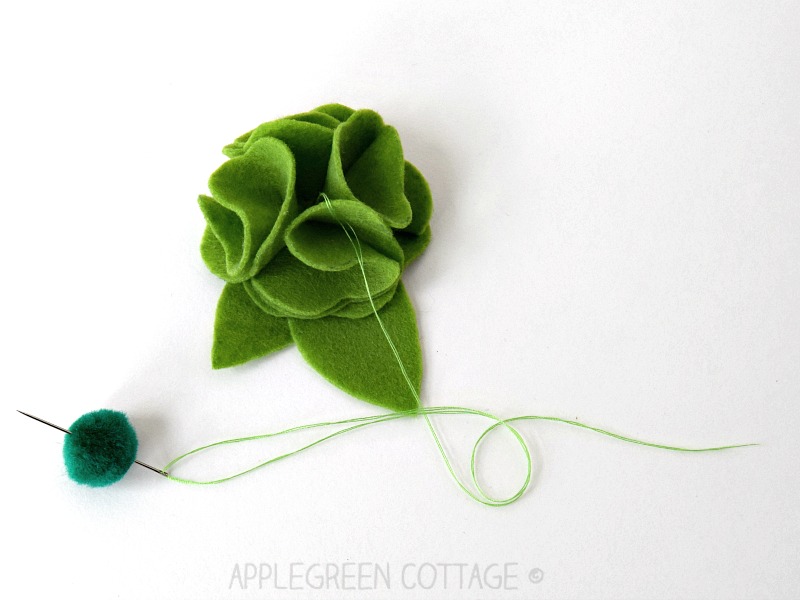 The folded flower will be a bit smaller and this little trick is welcome when you need to get more diversity.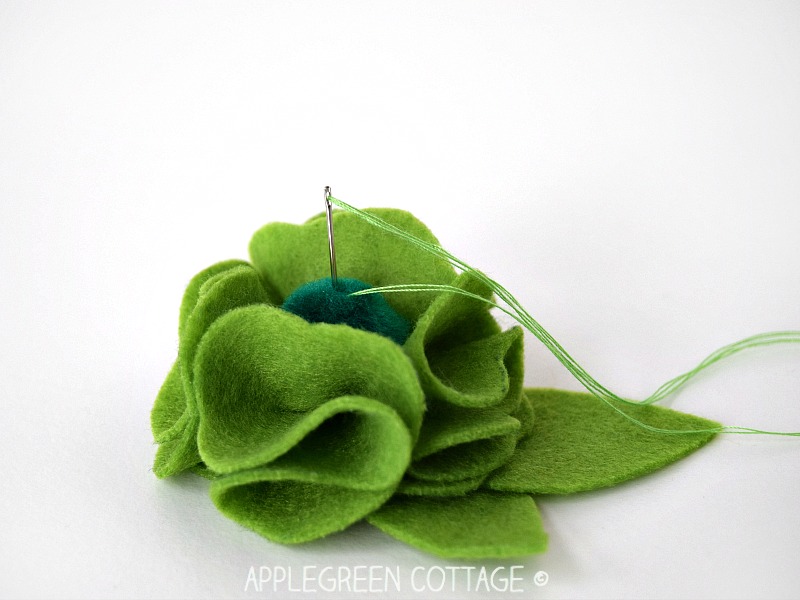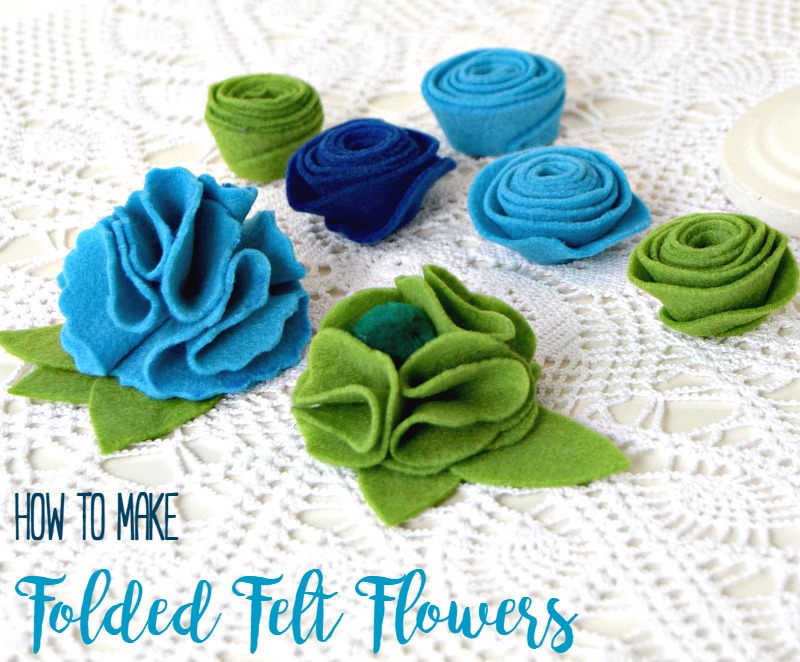 I hope you'll enjoy making them. For me, it was a fun break from regular sewing projects!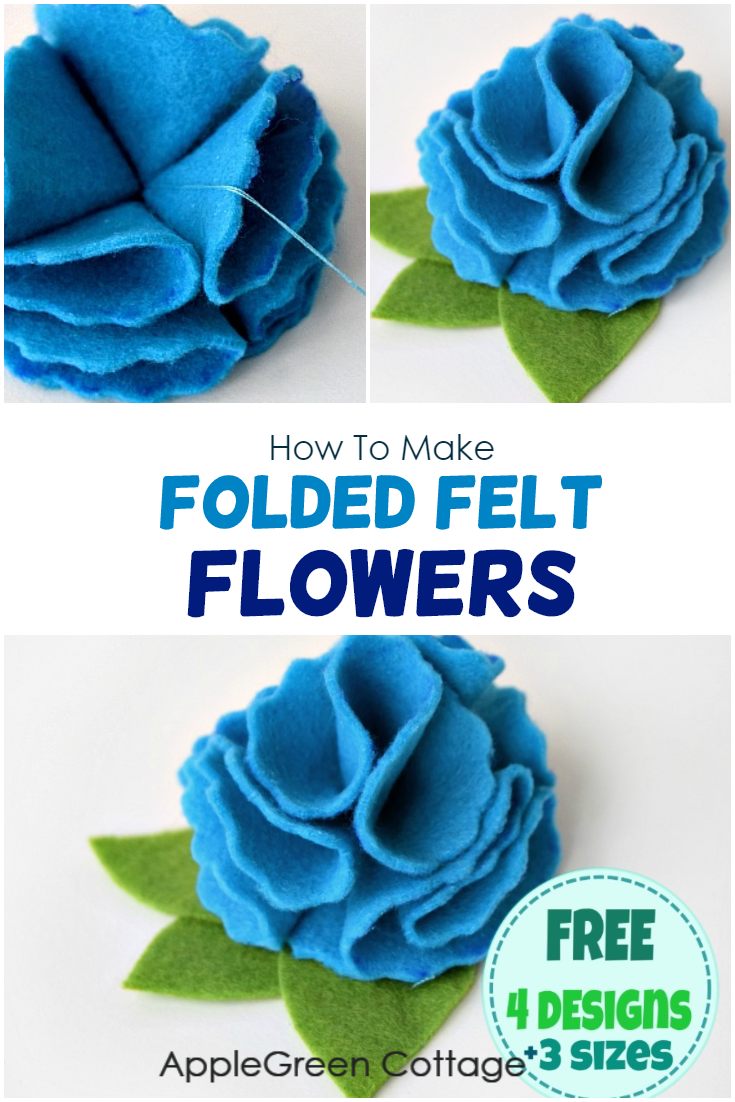 They will look gorgeous as gift toppers! You can even combine them with real flowers in a bouquet, they will add that special unique touch to your table arrangement. Have you ever thought of putting them on a string and using them as flower mobiles? A great idea for nursery rooms!
Pin For Later: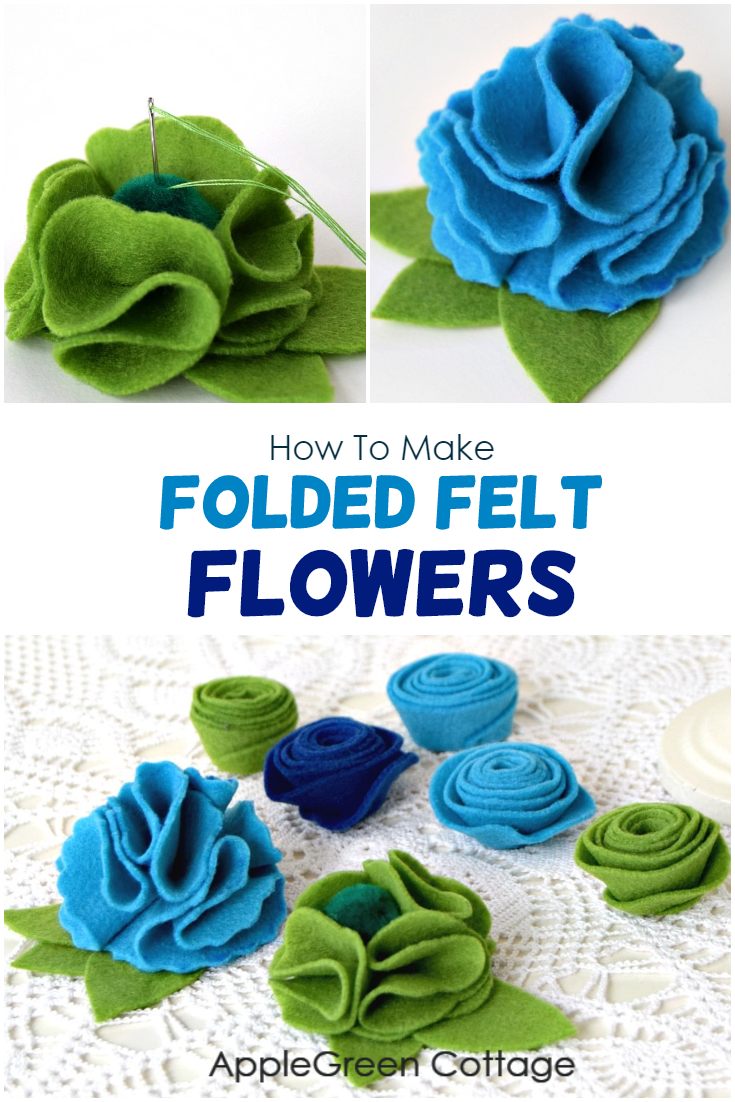 If you like, you can also check out my first post on felt flowers. It's about how to make rolled flowers, the easiest felt flower decor you can possibly imagine!
Your Free Felt Flowers Templates
I've created a simple template with felt flower designs that you can get for free - a gift to all AppleGreen Cottage readers. To open the FREE TEMPLATE, click the button below:
WANT MORE FREE TUTORIALS AND PATTERNS?
Get email updates and never miss out on new patterns, printables, and tutorials: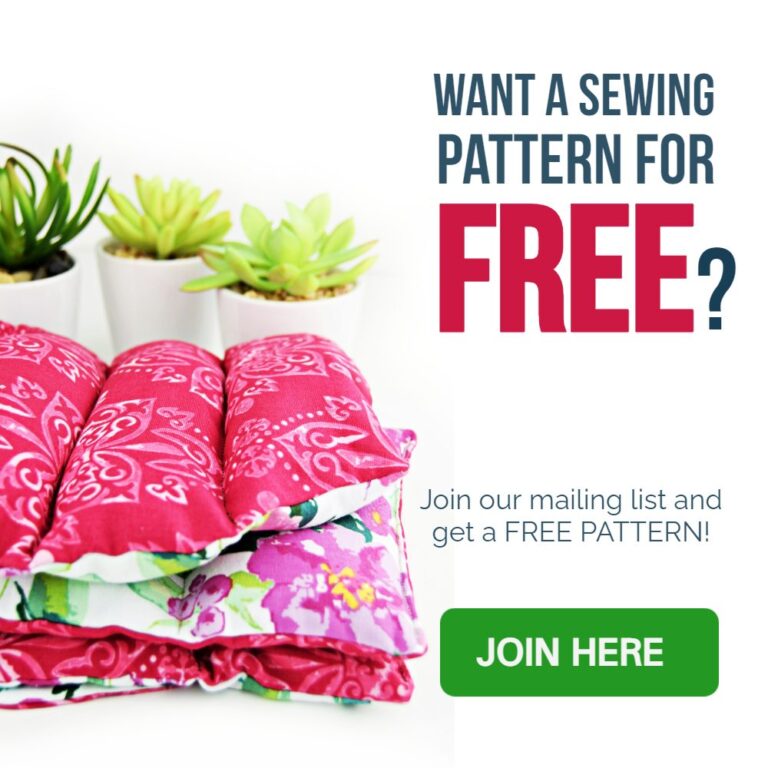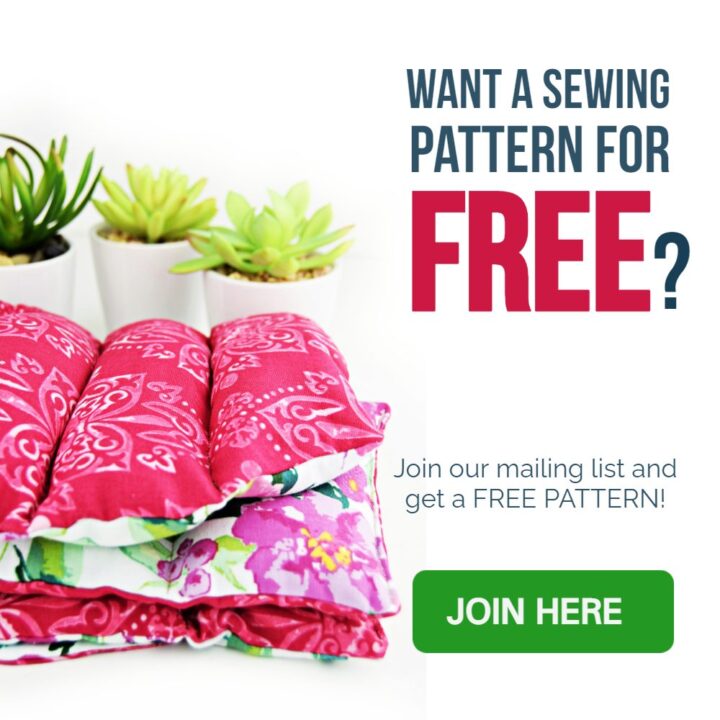 Or …check out the Mia Clutch pattern in our shop. One of my quickest and easiest pouch patterns, and it has a nice little folding hack you'll love!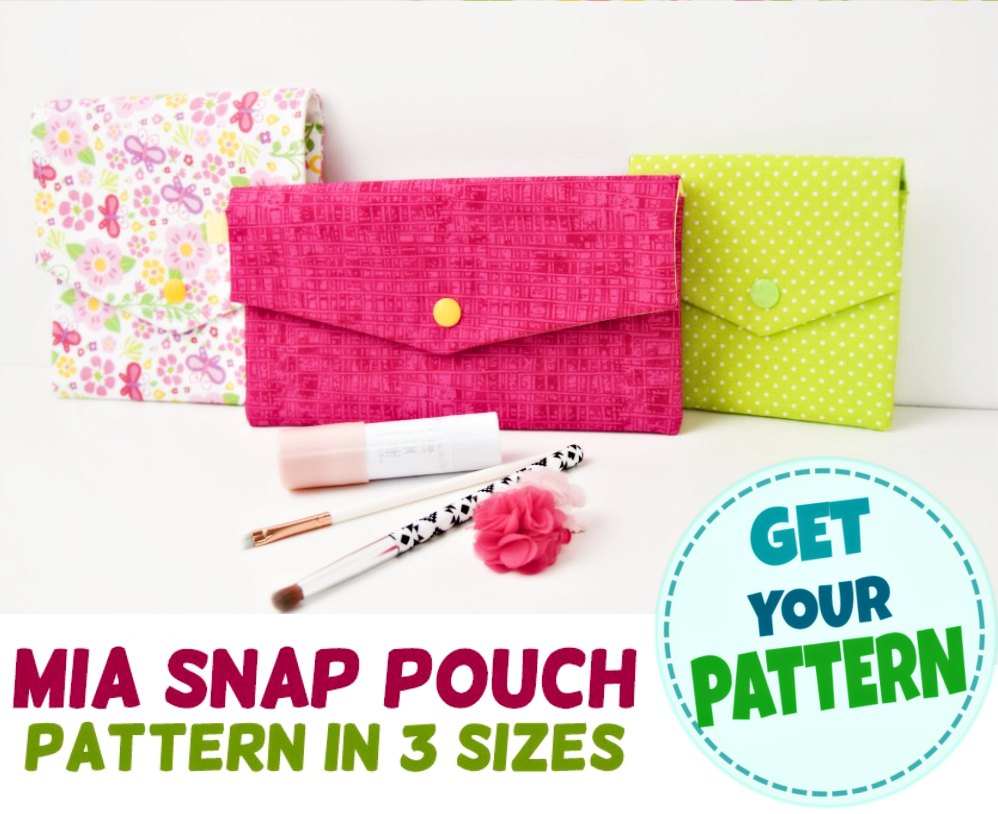 Beginner-friendly, no zippers at all.