Use this easter baskets pattern to make your own diy Easter baskets with pretty bunnies and flowers. An easy and quick, and super cute sewing project! Find out more about this little crafty project - and a special pattern bundle available now!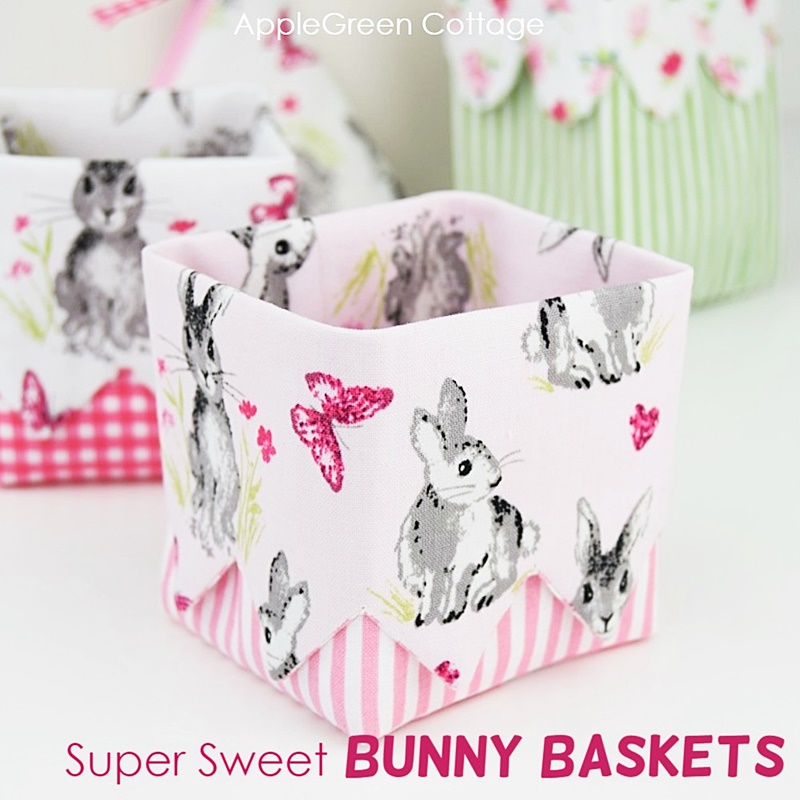 I think I'm obsessed with easy sewing projects. Tell me I'm not the only one! I've been enjoying easy sewing projects and making easy diy gifts since Christmas and I enjoy the creative flow so much I think I could go on like this forever. This time, it's all about pretty bunnies and flowers. Hello, early spring!
To celebrate, I bundled three cute patterns into one SPECIAL BUNDLE: I cut the price and made them available HERE in the Design shop.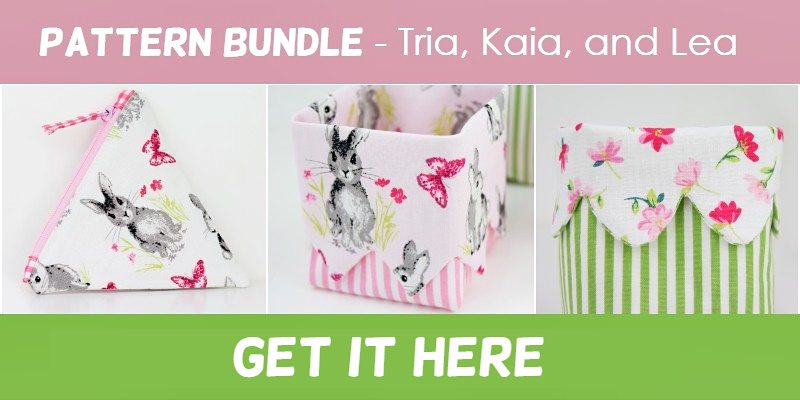 Go check them out - 3 patterns, one convenient price. NO coupon needed.
Diy Easter Baskets
Aren't these bunny prints gorgeous? They look so spring-like with all the tiny hearts and butterflies - and perfect for fussy cutting, too!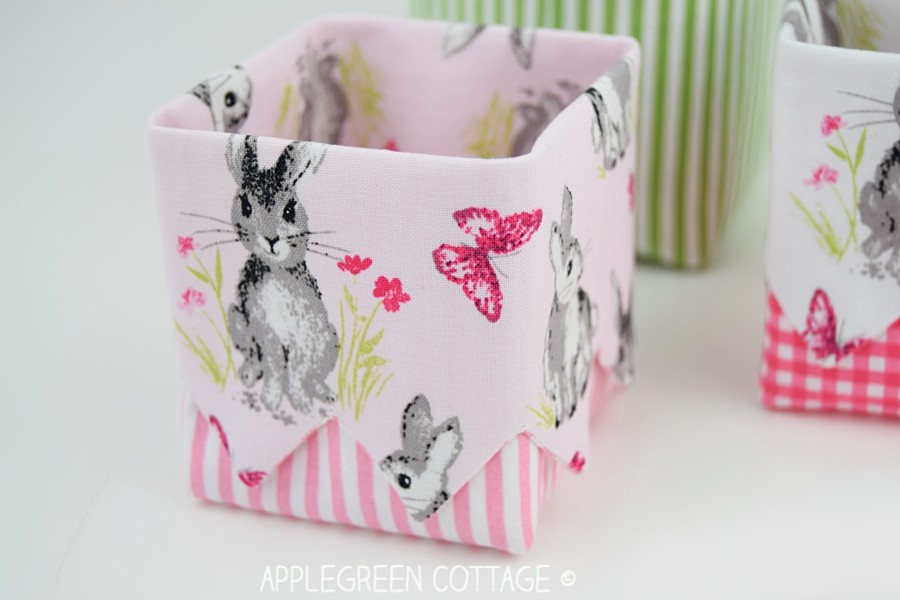 Patterns used: My Kaia Mini Bin, Lea Bin, and Tria Coin Purse - But wait!
Want to make these cute little Easter baskets yourself?
You can get all three patterns as a bundle at a price lower than the individual patterns: get the pattern bundle here in our shop.
I'd love for you to come over and take a look, help yourself to a few freebies while you're there - and let me know what you think!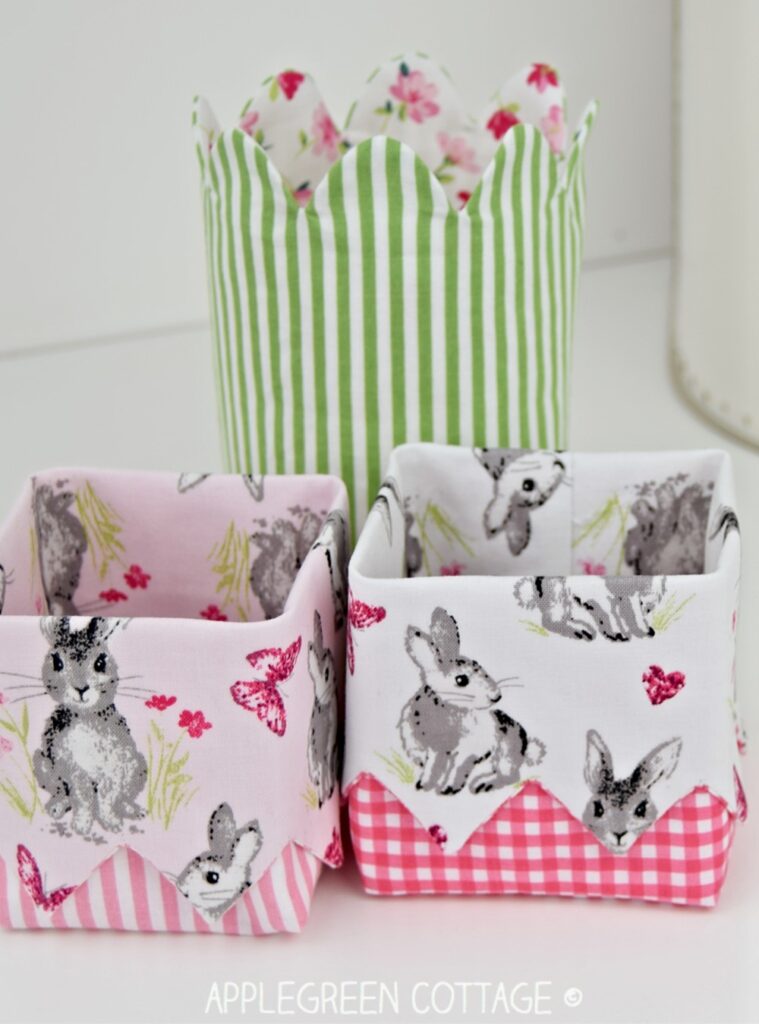 They remind me of Easter baskets, and of springtime. The perfect place to hide some Easter candy! I used the Kaia and the Lea patterns for the baskets. Lea is the one with scallops and flowers: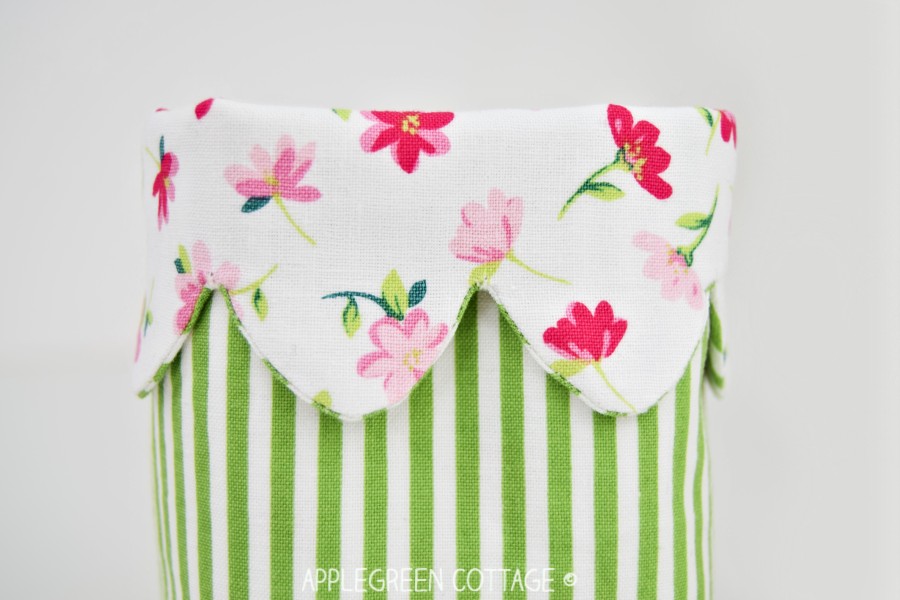 I wanted the scalloped top to be folded down, so I used the floral print as lining. I loved the grass-green stripes, they look like little stems for the flowers.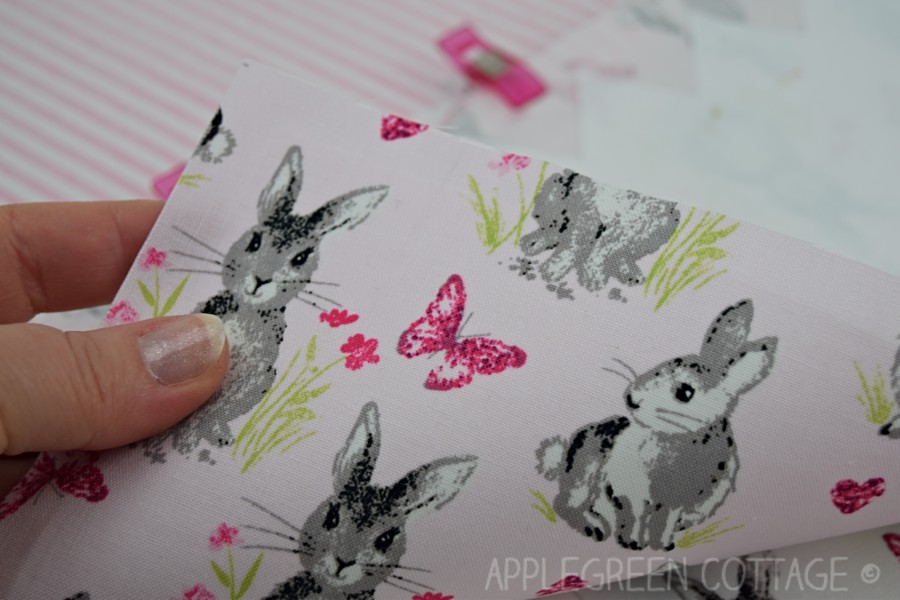 Diy Easter Basket Pattern Sewing Tips
If you want to sew up a few of these bins yourself, here are a few sewing tips that will help you achieve the same look:
Here are two things to consider when using a directional print for a basket like the ones with the bunnies. First, use the main print as a lining layer. Second: cut the prints upside-down.
No really, trust me. Align those cute little bunnies so they are facing upside down when cutting the fabric. That's because they will be placed on the inside, and then you'll want to fold that bunting top down. See?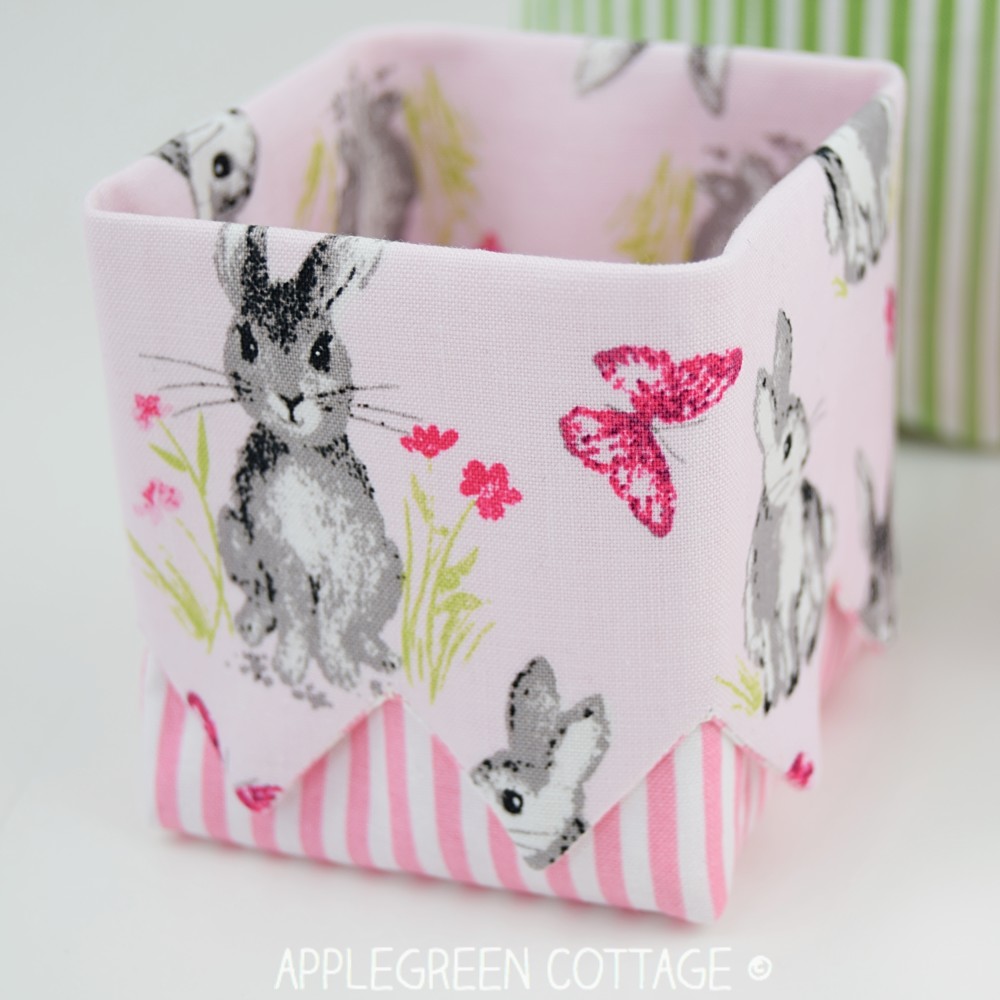 Also, I added stronger interfacing to the lining layer for this easter baskets pattern, because it's the lining that will show when the top is folded over. But that's just a personal preference. The easter baskets pattern calls for light-weight interfacing, but if you want to make them sturdy and super stable, feel free to use medium-weight interfacing or fusible fleece.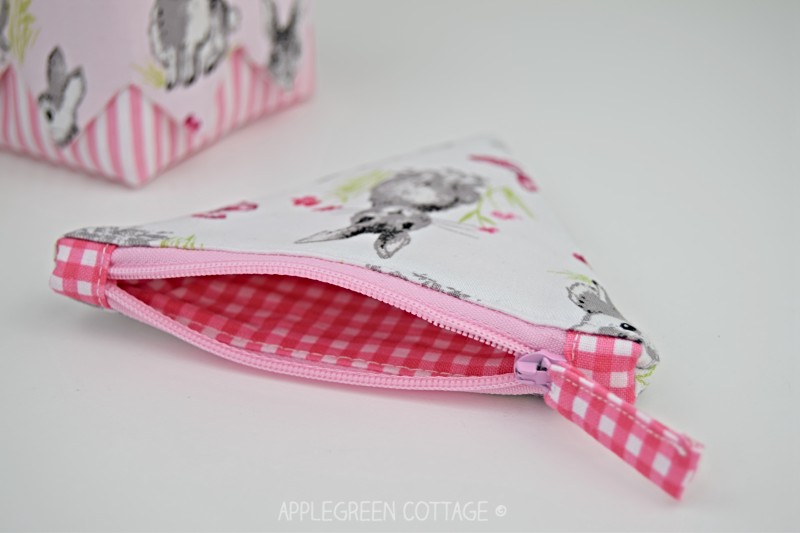 The little bunny print is so sweet I couldn't help myself but make an additional little coin purse, just for this occasion. Isn't it adorable?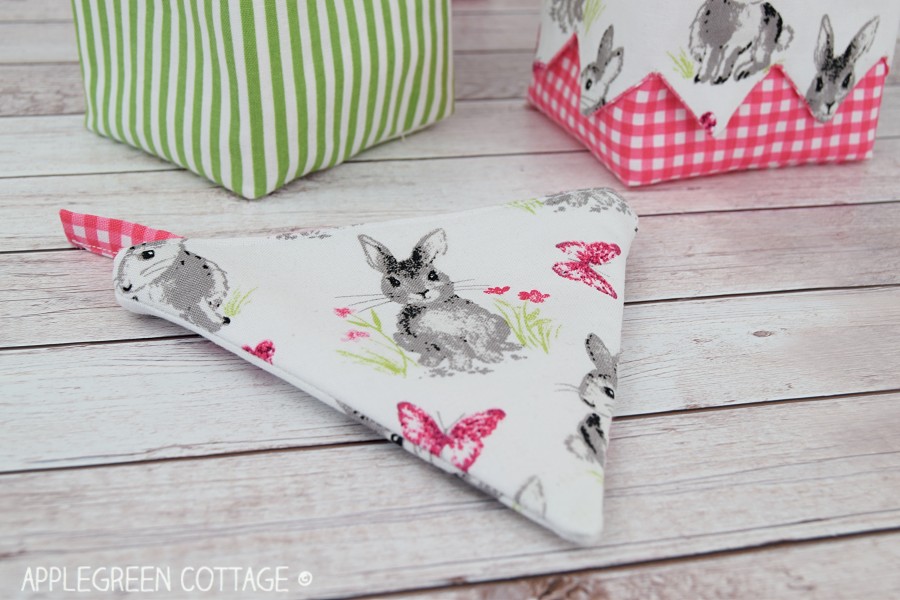 Thank you for stopping by. Get the patterns here and make something cute!