See how to make bubble snakes - a fun kids activity!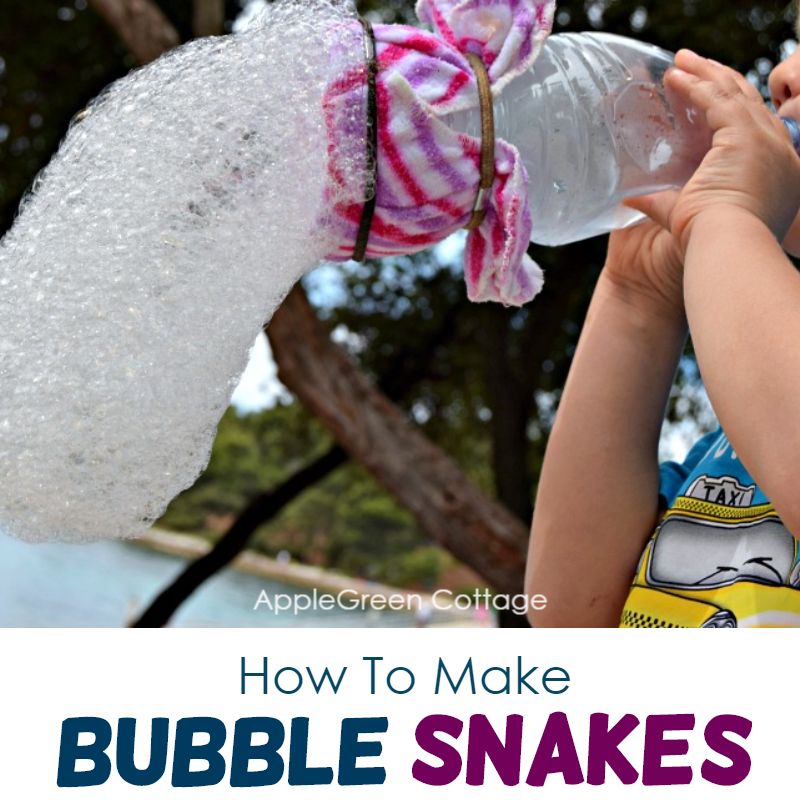 See how to make your own simple bubble snake blower for hours of outdoors fun. Scroll down to see how to, these bubble snakes are an easy activity for kids! Did you know you can even make rainbow bubble snakes!
Perfect for when you want to do something easy and fun with your kids. Either at home or on vacation. Because it's THAT easy. And because you don't need a lot of prep time.
If you are looking for fun kids activities, check out these too:
Your kids can have so much fun with these bubble snakes. All you need is an empty plastic bottle, some detergent and a piece of cloth. And even for these, you can use alternatives (see more tips below)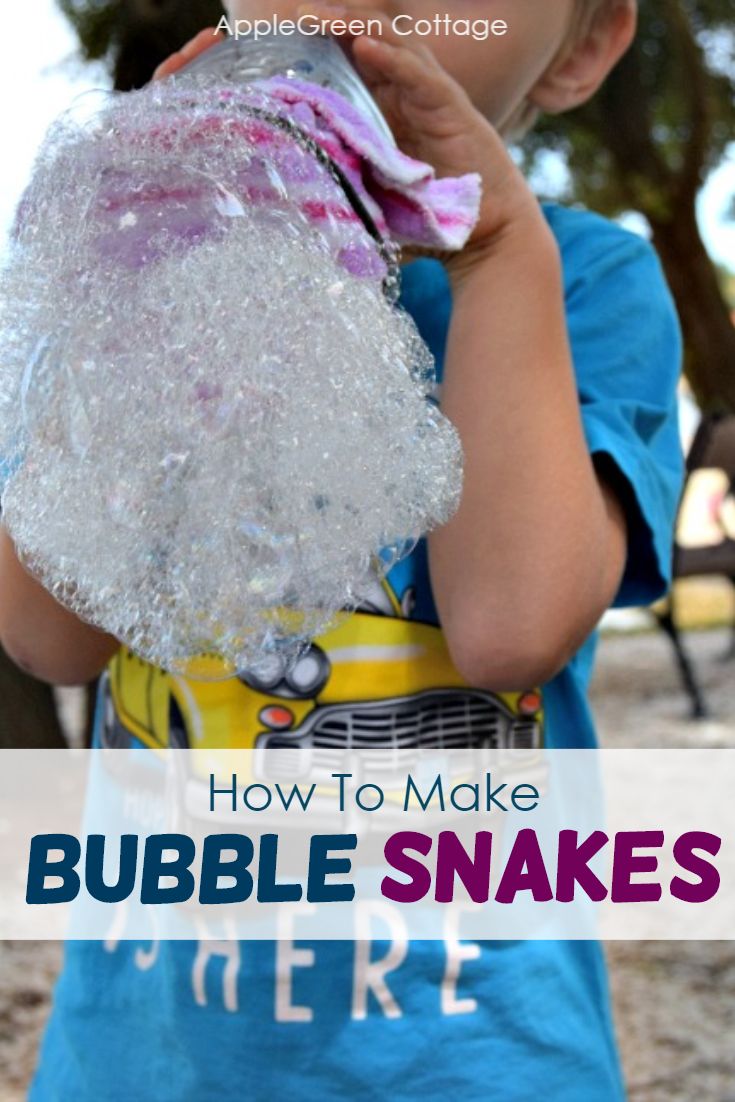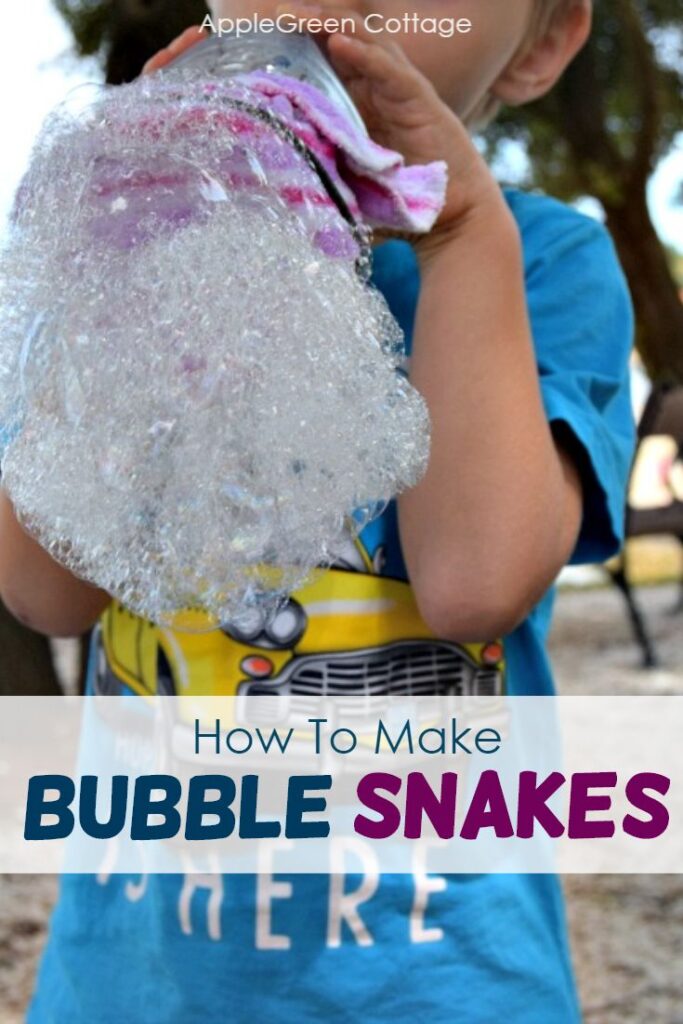 How To Make Bubble Snakes
First, look around the house and collect these:
an empty plastic bottle like a soda or a water bottle - cut the bottom off.
a piece of cloth, a gauze, or an old sock
a piece of elastic, like a hair tie
a few drops of liquid dish detergent
a shallow container
household scissors
How To Make A Bubble snake Blower
Using household scissors, cut off the bottom of a plastic bottle.
Cover the bottom opening with a cloth or pull a sock over it.
Secure with a piece of elastic - I used two hair ties.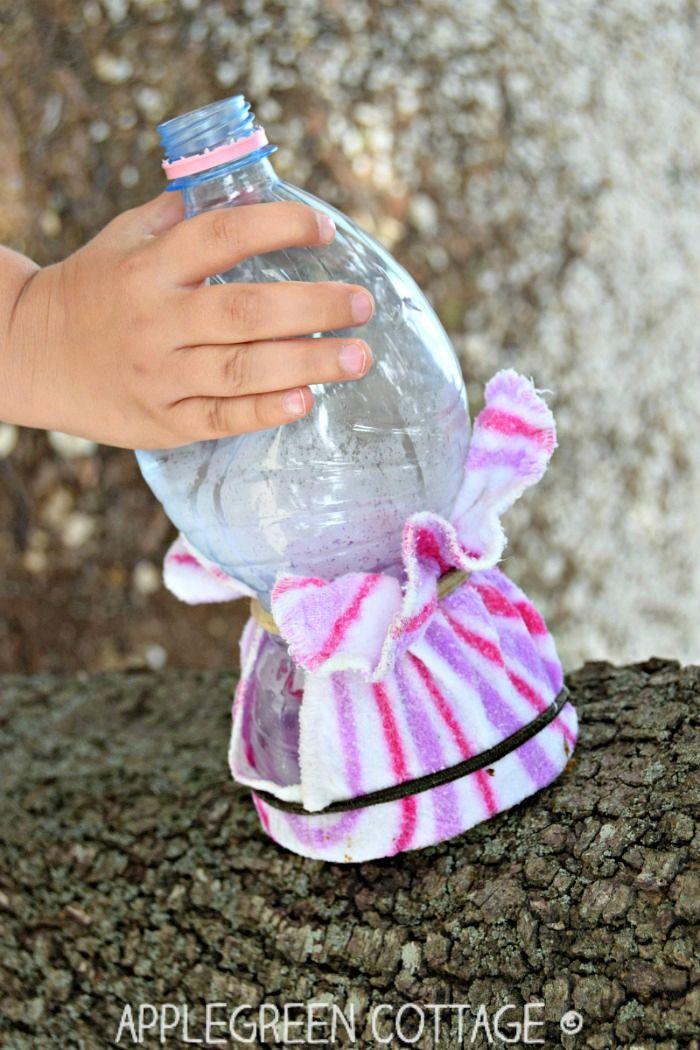 How To Make Bubble Snakes
Dip the bottom of the bubble snake blower (i. e. the cloth portion) into the shallow mixture of dish soap.
Then hold the bottle in front of your face and blow into the bottle opening.
A lot of bubbles will start forming on the outer side of the blower, leaving a long 'bubble snake'.
Keep blowing, the longer the snake, the more fun!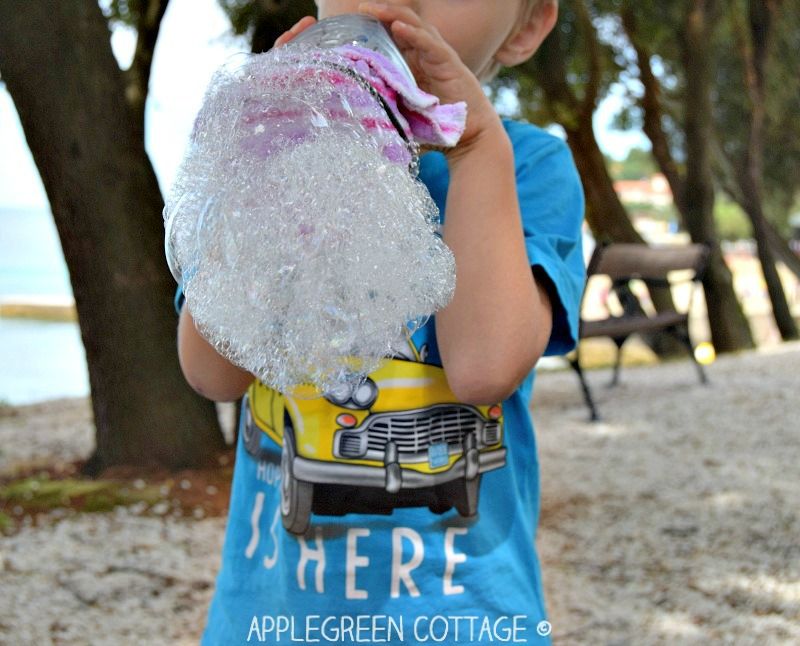 How To Make Rainbow Bubble Snakes
You can make bubble snakes in all the colors of the rainbow - it's easy! Just add a few drops of food coloring into the dish detergent before you start the activity. It can get so colorful, and kids love that!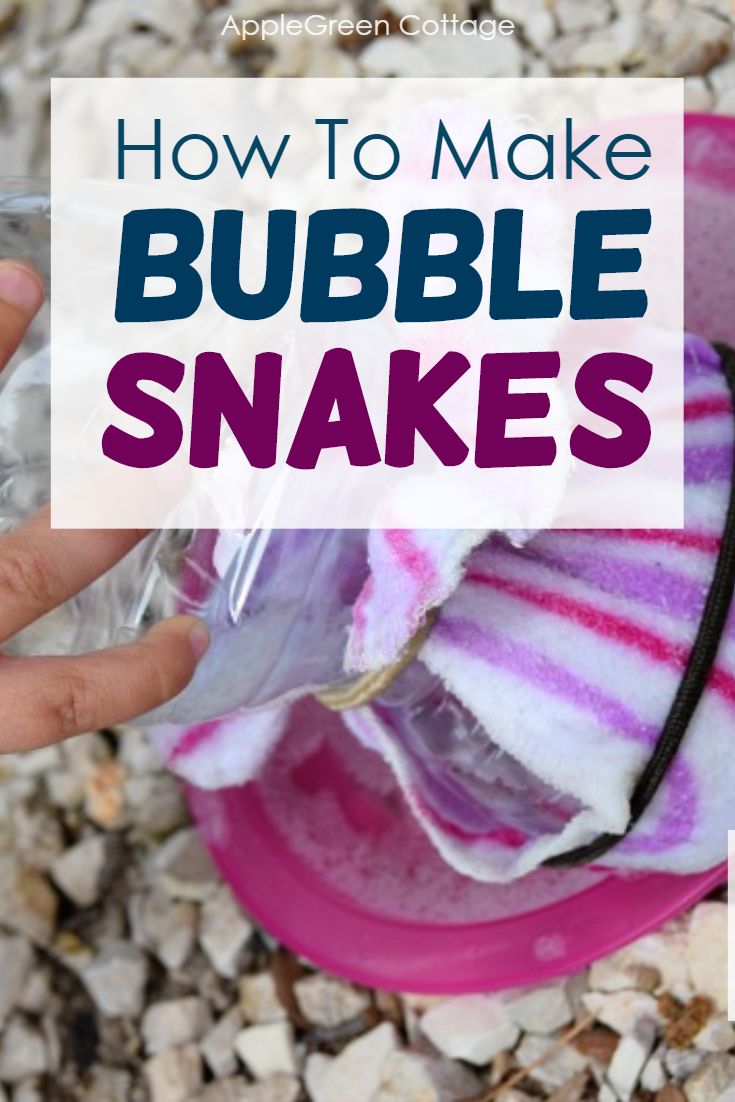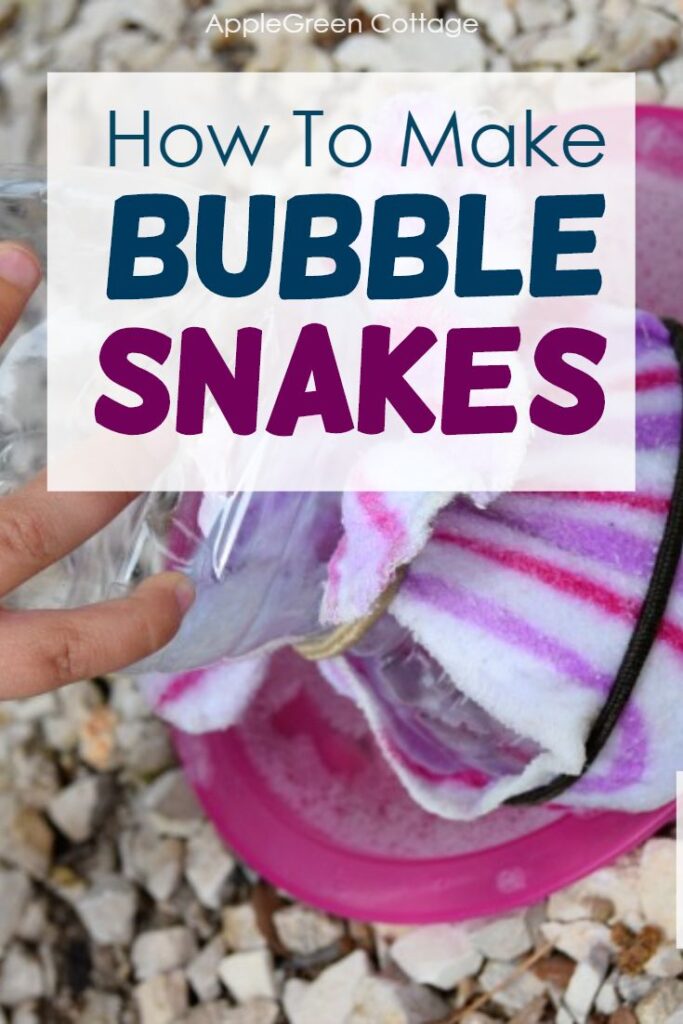 What Else To Use To Blow Bubble Snakes
If you have no cloth or sock at hand, you can even use other materials to cover the bottom of your plastic bottle. Once we used a dense mesh, the bubbles were less dense but the snake turned out great too! This is the photo of a mesh cover for the bubble snakes: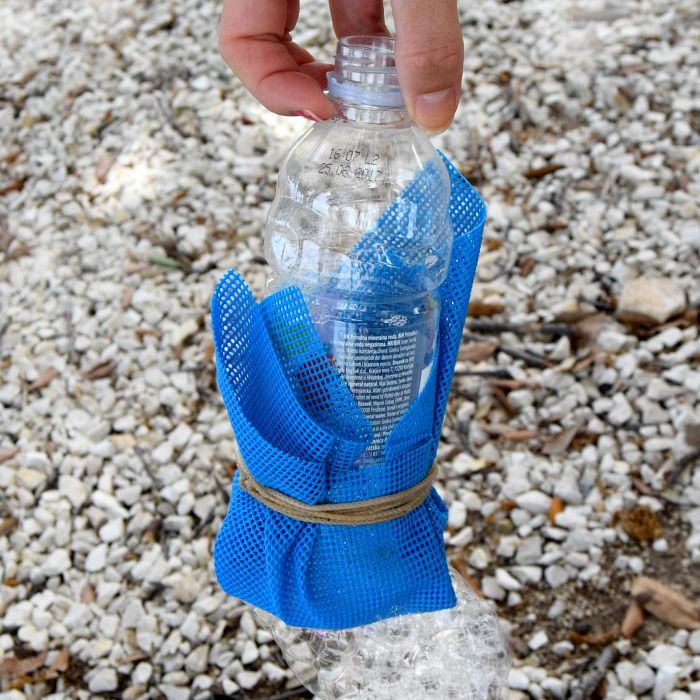 An activity like blowing bubbles is a great opportunity to bond with your child and teach them new skills. And have some outdors summer fun!
More posts you might like: