Air dry clay crafts - a perfect way to make a cute Easter decoration with air dry clay eggs. Get ready for Easter with air dry clay ideas that are easy and suitable for kids to try out.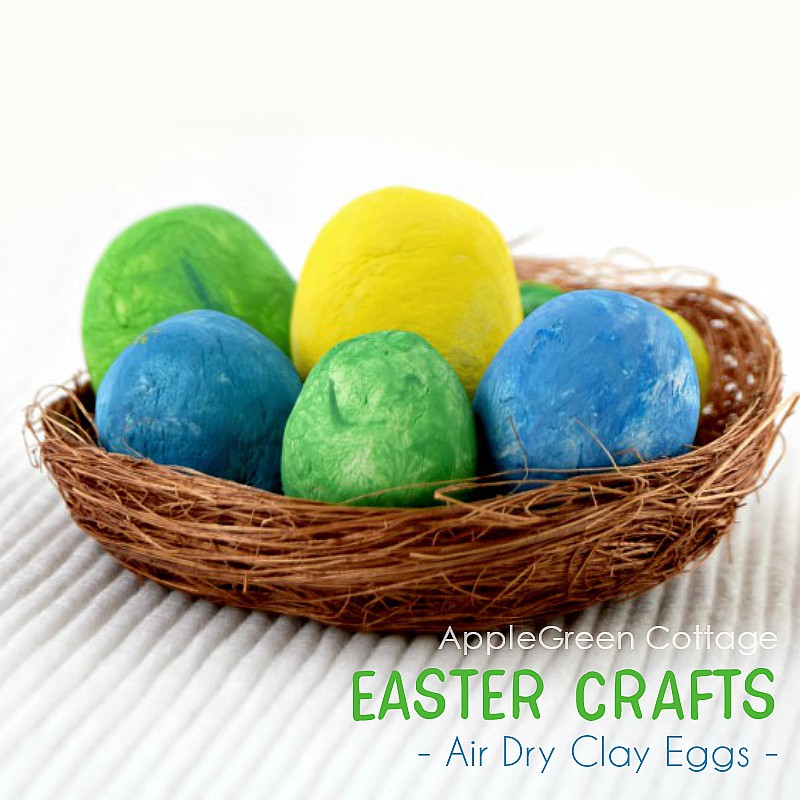 This post contains affiliate links. Thanks for your support. If you are looking for more Easter and spring crafts, you'll want to see these:
Enjoy! Now, back to our air dry clay crafts project.
Easter Crafts With Air dry Clay das
Brighten up your Easter table with a cute spring air clay decoration that can be made by kids or adults.
We tried air dry clay crafts this Easter. A bit of crafting goes a long way, and these colorful clay eggs will make part of a gorgeous Easter centerpiece, all made by yourself and your kids. Also, perfect if you do not want to use real eggs as Easter decoration.
Supplies to make air dry clay Easter eggs:
air dry clay das - this brand is my favorite: air dry clay
paint (tempera or finger paint for kids, acrylic will hold, nail polish is an option)
paintbrush
How To Make An Egg Shape with Clay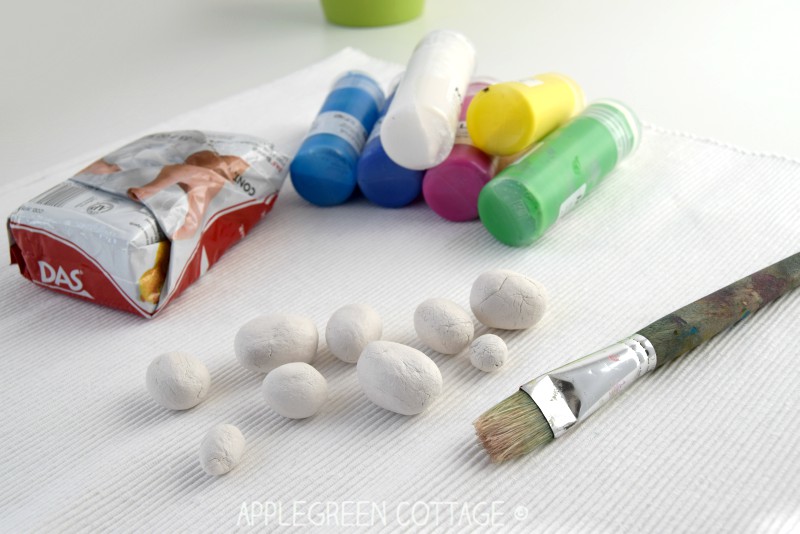 1) Open your package of air drying clay - you only need a portion of it, better work in small chunks to avoid drying it too quickly. I love it how air dry clay das remains usable for weeks if stored properly!
2) Knead the clay a bit to soften it.
3) Then pinch off a small portion and then shape it into an egg-shape. Easy peasy!
4) Leave the eggs for a day or two to dry.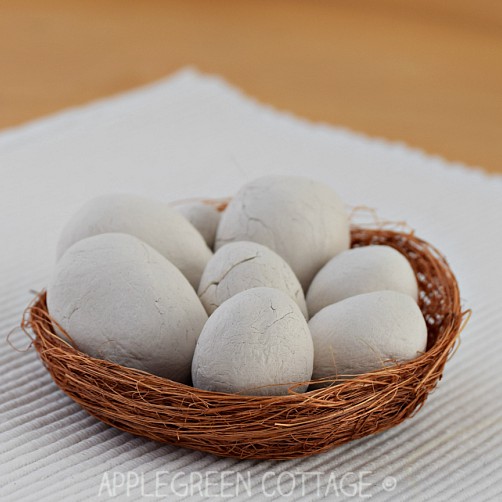 How To paint Air dry Clay crafts
Once the eggs were dry, we painted them. So much fun! We used tempera paint, and the paintbrush was only needed at the start. Later on, the major portion of painting was made by rolling the eggs in paint directly, and smudging paint all over the hands. If you intend to do the same, then tempera will be best, for toddlers finger paint.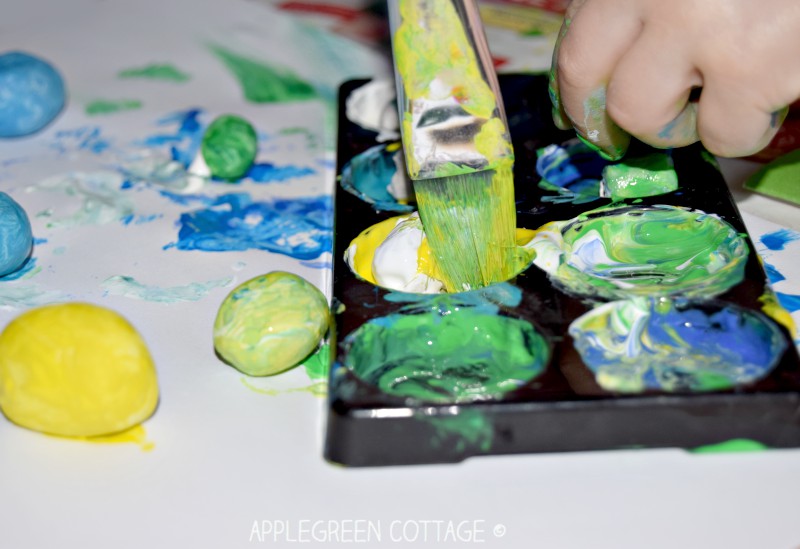 If you are after a more permanent solution, and probably with older kids, use acrylic paint or nail polish. But with acryllic paint, use a brush, definitely!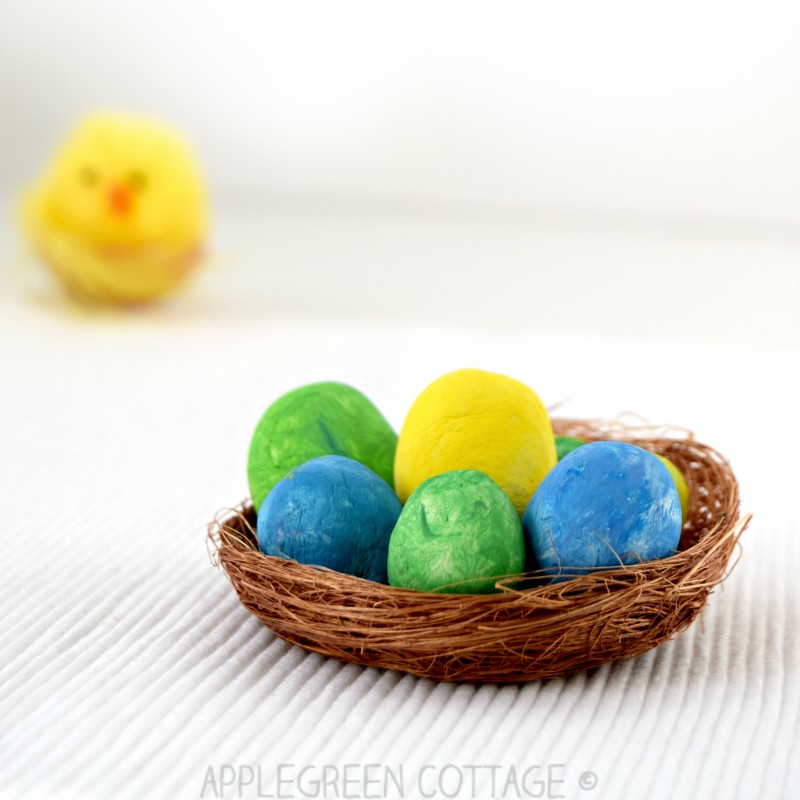 They turned out beautiful! These clay eggs were one of our best air dry clay ideas so far. One you can easily replicate if you're after a fun and easy air dry clay craft that is suitable for kids of all ages.
What can I make with air dry clay?
Recently, I started getting questions on what other items you can make with air drying clay. Oh, so many things! let em just give you a few air dry clay craft ideas to start with:
Save For Later: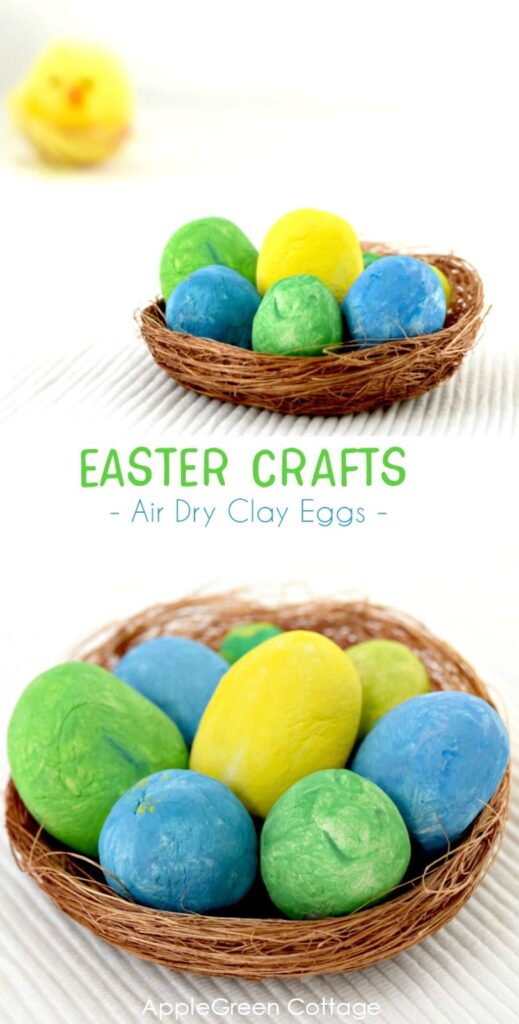 More Spring Inspiration: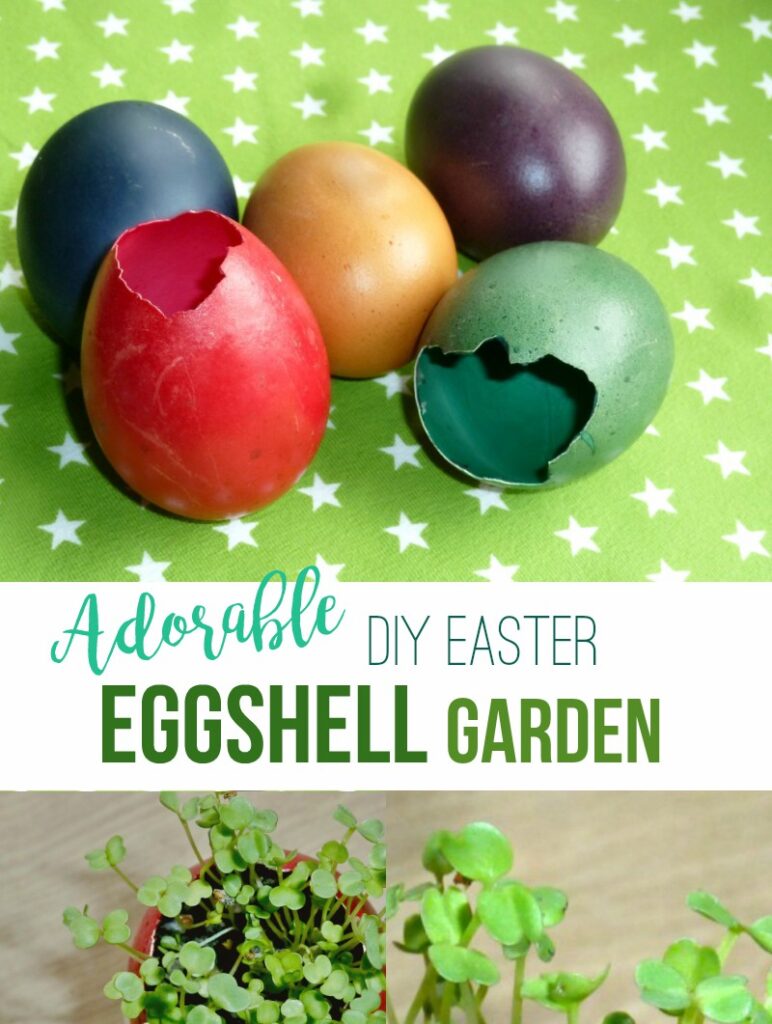 WANT MORE FREE TUTORIALS AND PATTERNS?
Get email updates and never miss out on new patterns, printables, and tutorials:
Want More Spring Projects?
Check out the latest special pattern bundle that's available right now in my shop - perfect for your spring decor, and for every room in your home: