Easter egg decorating ideas you'll want to try in your home right now. Try out a new way to decorate Easter eggs this year.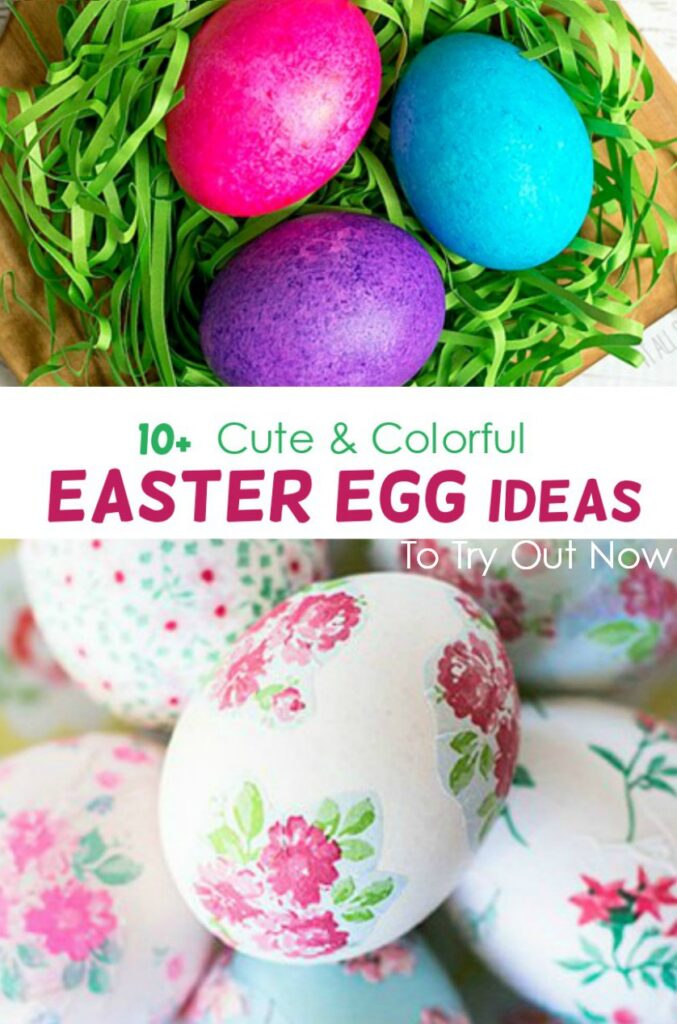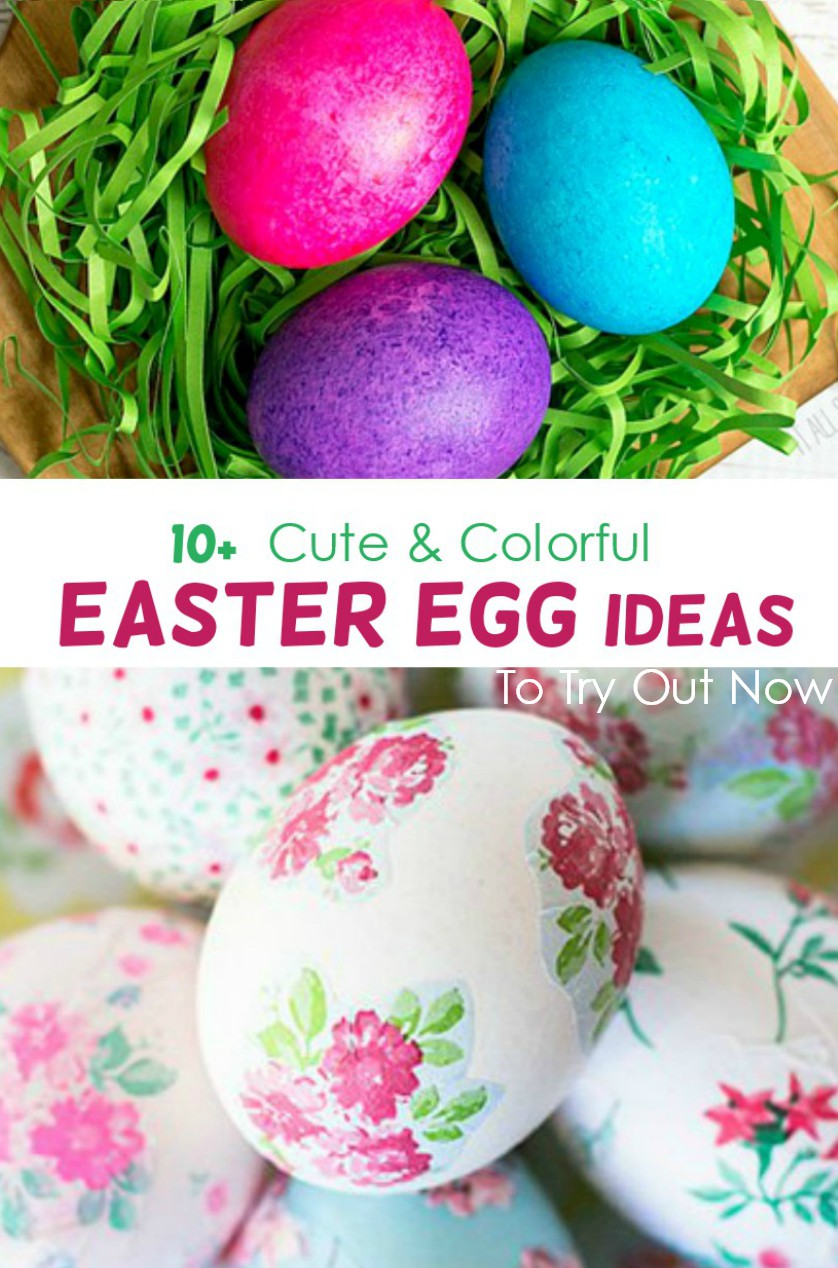 After taking a peek into ideas these Easter egg crafts ideas from a while ago, I came back looking for more. These Easter egg dye ideas and crafts are just too cute and I hope you'll find inspiration for your Easter celebration this year. Everybody will love it!
If you came here looking for Easter and spring crafts, you'll want to see these too:
Easter Egg DecoratinG Ideas To Try out Now
And here are more than 10 gorgeous ideas for diy Easter egg decorating ideas to try out. From traditional designs to modern and trendy looks, these colorful Easter egg decoration ideas will be a perfect addition to any Easter basket (like this one I sewed recently!) and inspiration for Easter home decoration.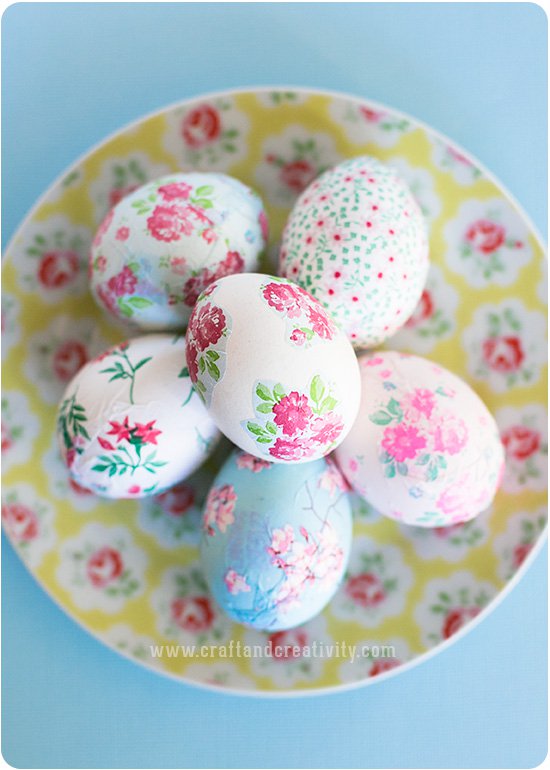 Decoupage eggs by www.craftandcreativity.com are one of my favorite easter egg decorating ideas I've ever seen, and I've been on the lookout for cute Easter-themed paper napkins ever since I noticed this blog. Got quite a little Easter napkin collection by now, and I will be making a few from fabric too (tutorial on its way!)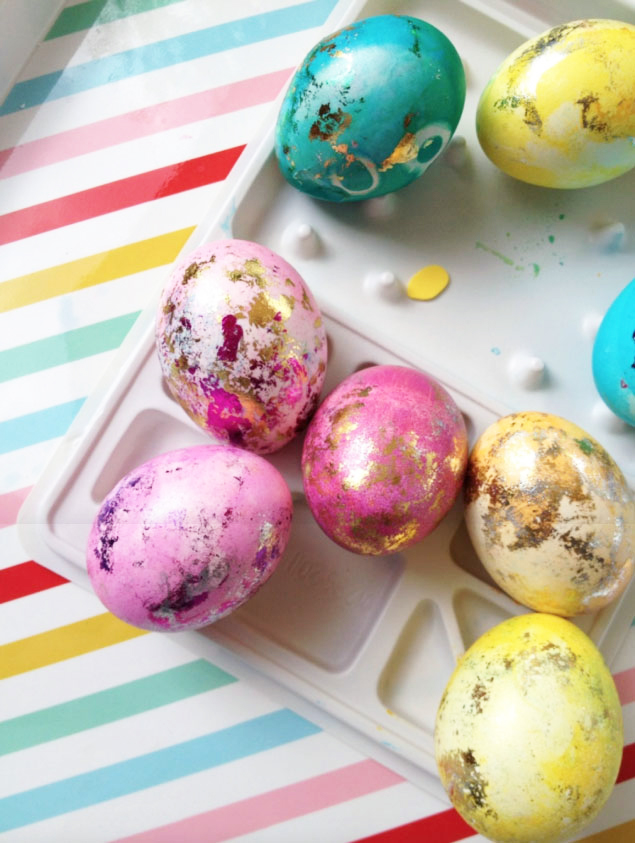 How cool and trendy!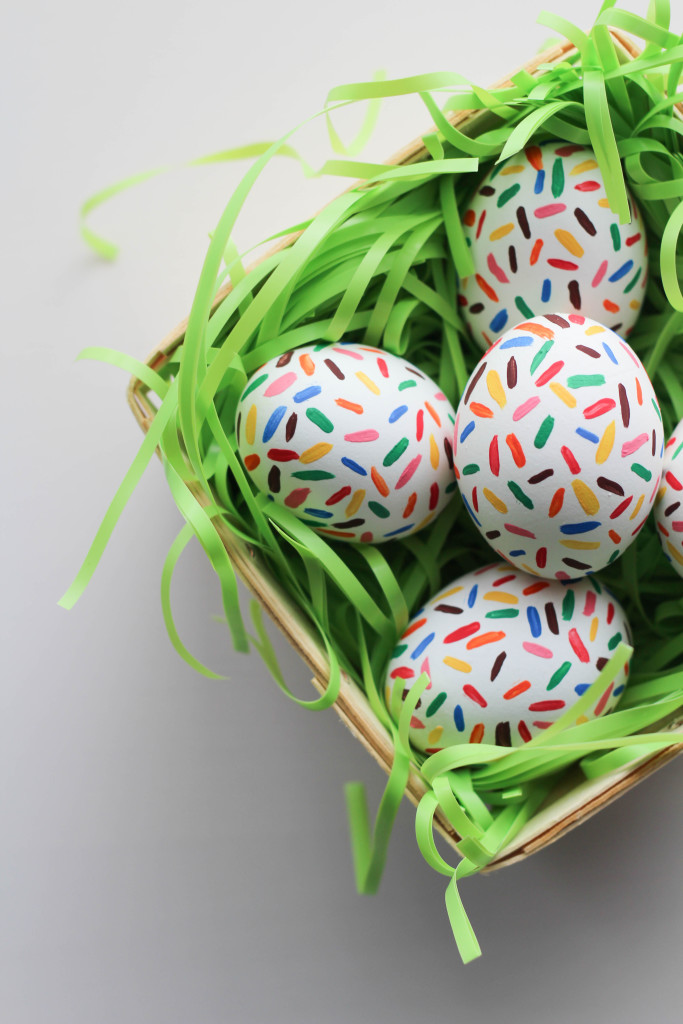 Adorable sprinkles painted on these eggs. The first thing that came to my mind was baking a plate of matcing sprinkled cupcakes - topped with whipped cream, that would be perfect!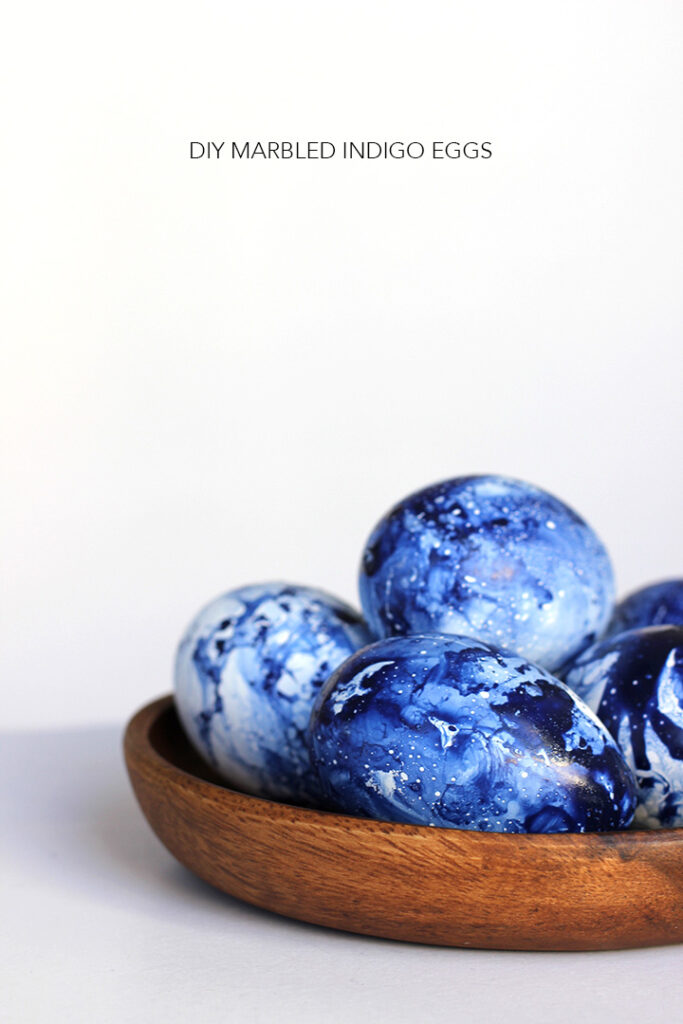 Marbled Indigo Eggs by Alice And Lois are still a huge trend.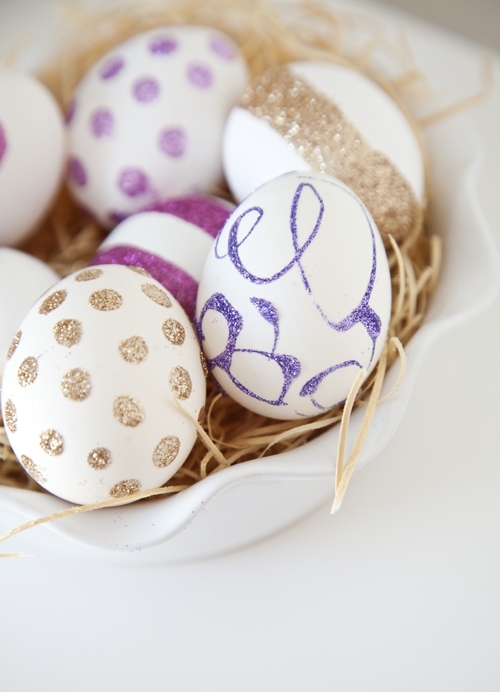 Glitter Eggs by Lil' Luna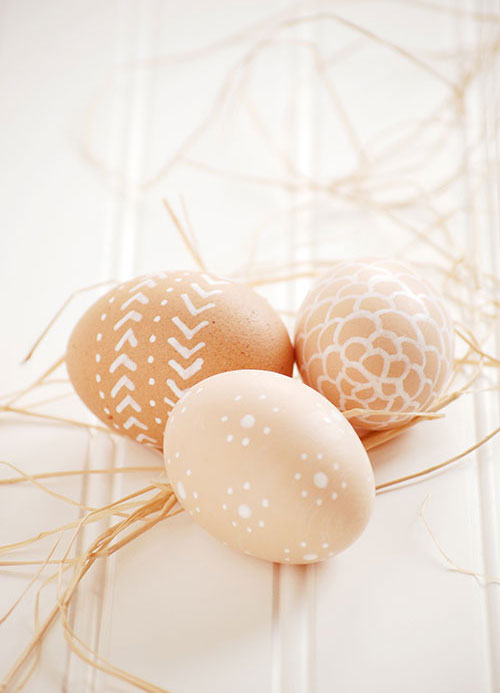 Adorable White-Paint-Pen Easter eggs by joyeverafter.com - Edit: link not active any longer. The photo is beautiful, I'm leaving it in because some of you will want to use the idea.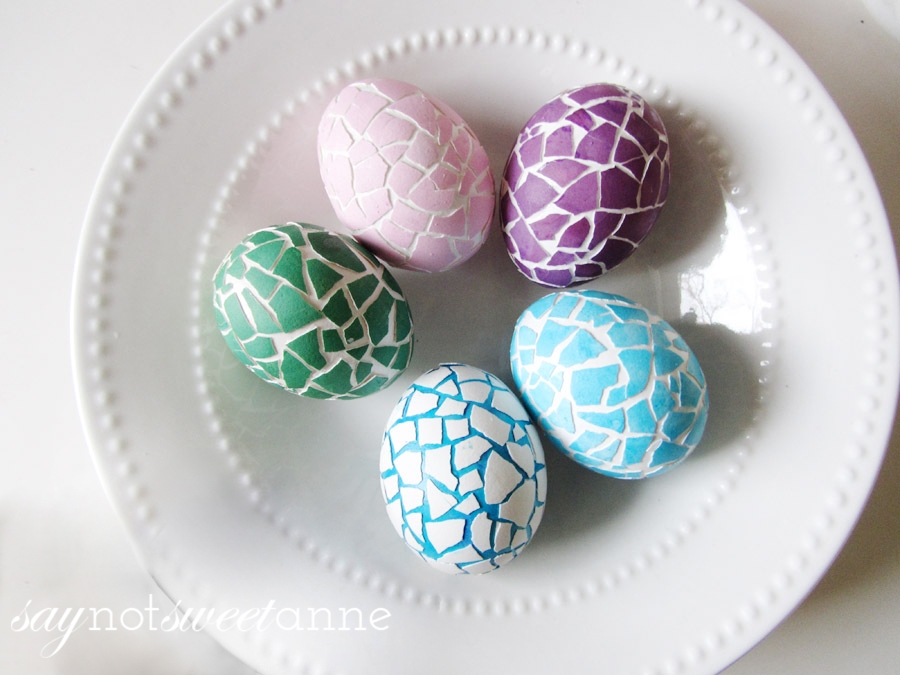 Mosaic Easter Eggs by saynotsweetanne.com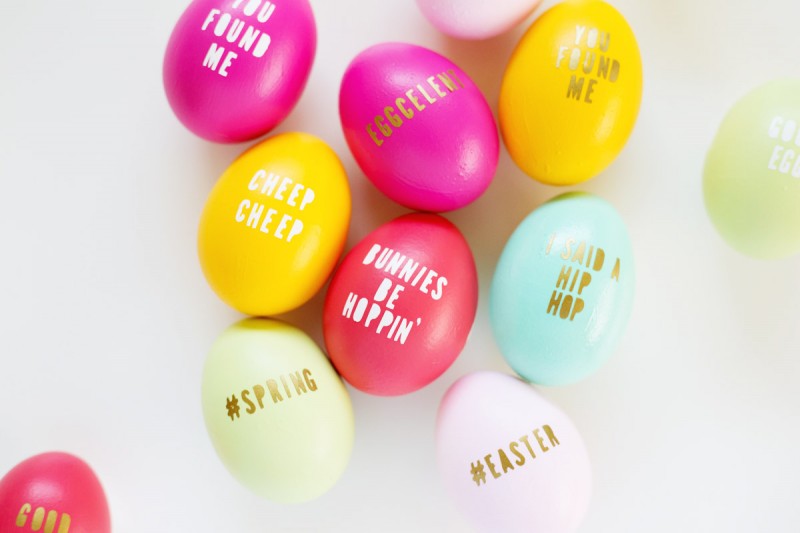 DIY Typography Easter Eggs by lovelyindeed.com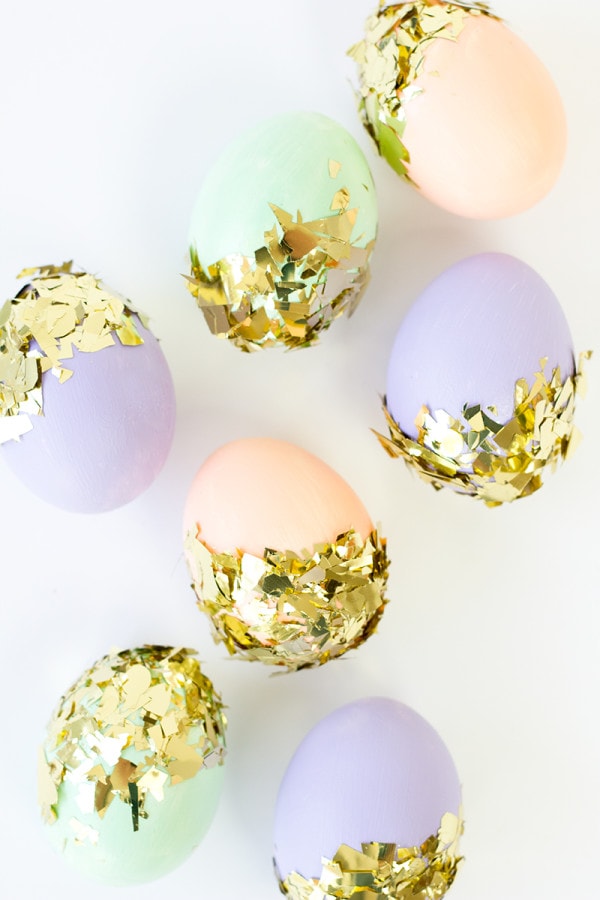 I love those lilac and green tones paired with the gold, how about you!?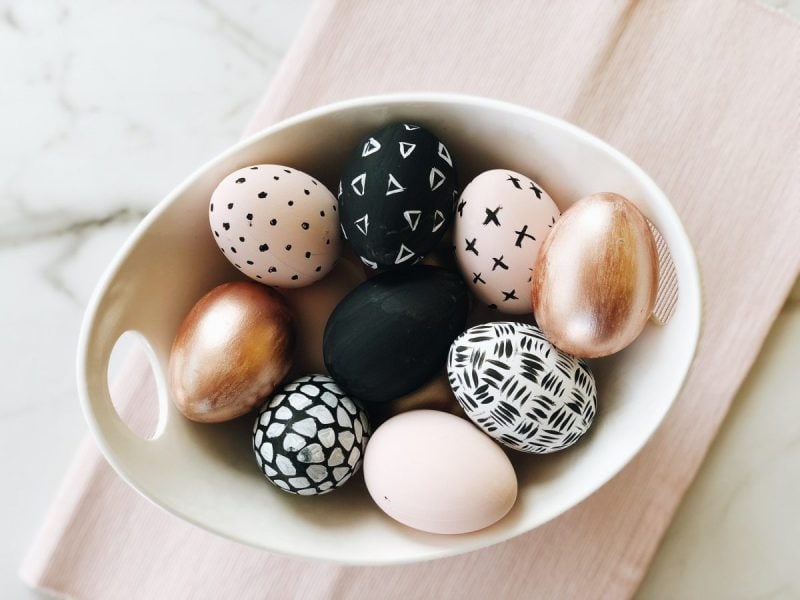 Diy stylish painted eggs from Alfasengupta.com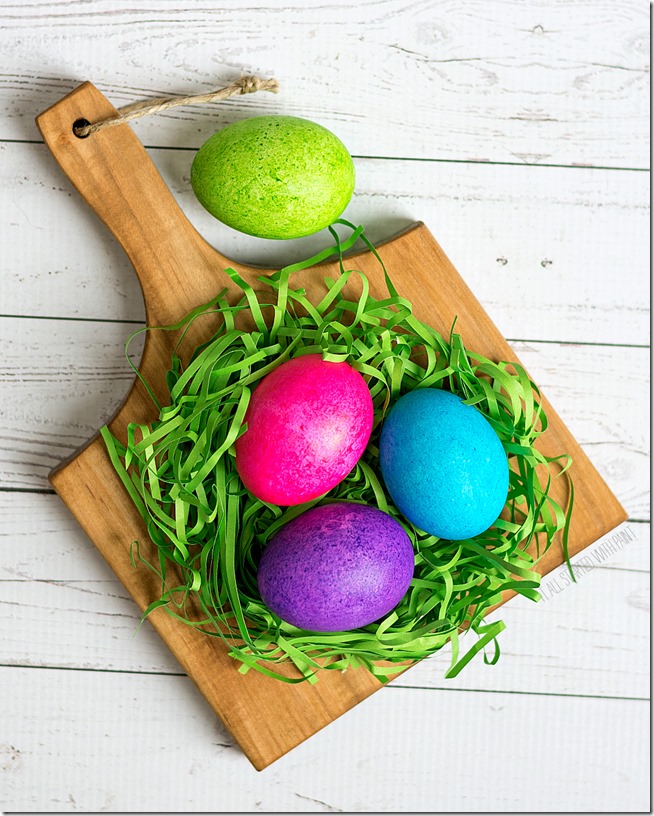 Rice Dyed Eggs by It All Started With Paint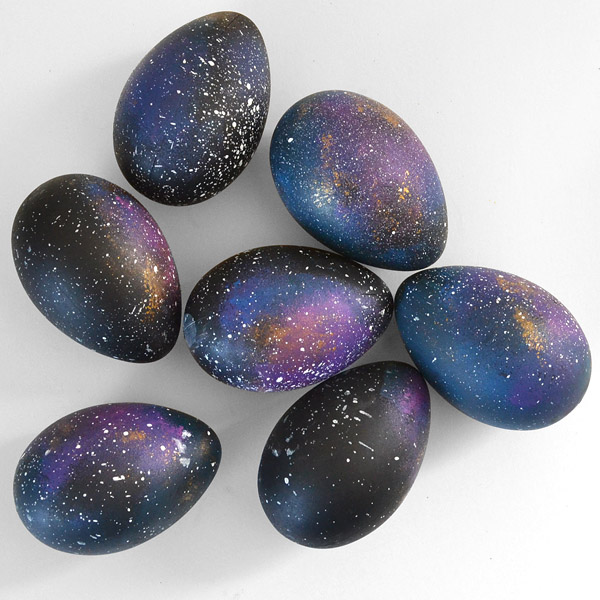 Galaxy Easter Eggs by Dream A Little Bigger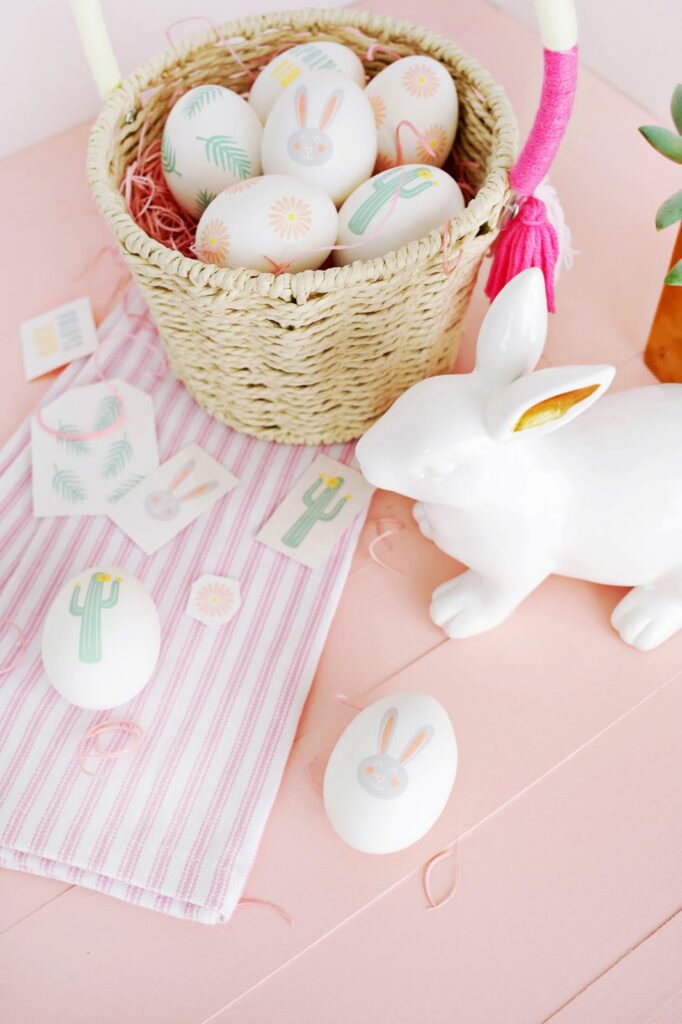 Simple Tattooed Easter Eggs by A Beautiful Mess
Save For Later: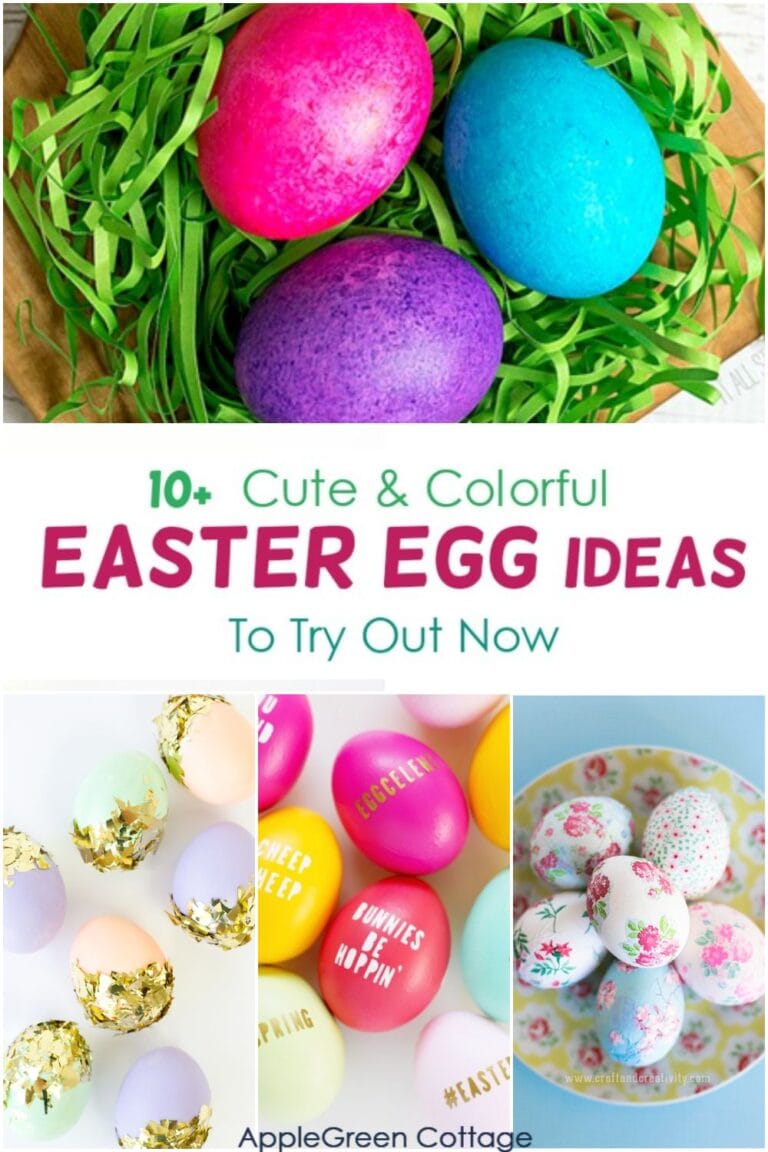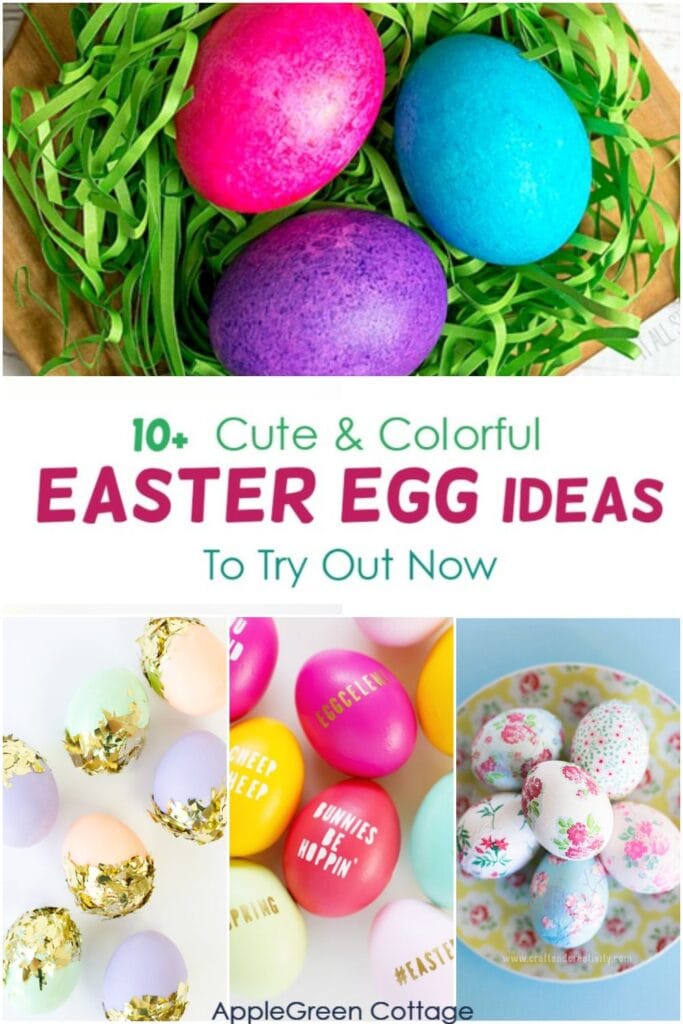 I'm sure with these adorable and colorful egg decorating ideas, you will love to join the fun and try out a few new egg dyeing techniques as well as ways to decorate without paint. Happy Easter!
WANT MORE FREE TUTORIALS AND PATTERNS?
Get email updates and never miss out on new patterns, printables, and tutorials:
Want More Spring Projects?
Check out the latest special pattern bundle that's available right now in my shop - perfect for your spring decor, and for every room in your home: