Pirate eye patch template and skull applique - two free PDF templates and a tutorial for you that will help you make a quick and easy pirate costume. Combined with this free pirate vest pattern I shared a few weeks ago, these little diy pirate accessories just rock! Get the template now.
A pirate costume is never complete without a pirate eyepatch and a few skulls! This is why I made a template for you to use on your free pirate vest pattern from last time.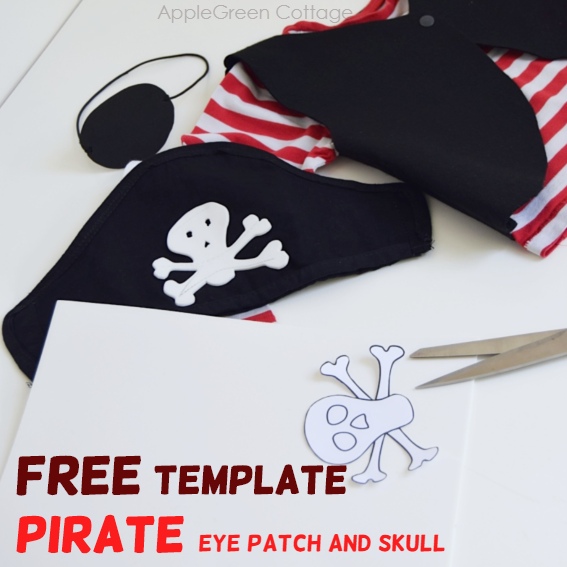 This post may contain affiliate links. Thanks for your support.
If you missed the free pirate vest pattern, it's here: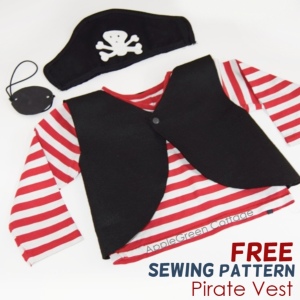 Have you managed to sew the vest yet? If not, let me just say it's SUPER quick!
It was my absolutely LAST-MINUTE sew, from a few years ago when my (then) toddler asked for a pirate costume when our/his friends were about to visit. I had exactly half an hour to come up with an idea AND stitch the vest, the pirate hat, draft, cut and sew two skull appliques - and tie a piece of elastic around a round (-ish) piece of black eye patch. Talk about last minute!
The entire adventure was documented on this blog (ouch what old pictures!) but it was not until this year when I managed to turn all the templates into a digital form. Finally!
Supplies For the pirate eye patch template: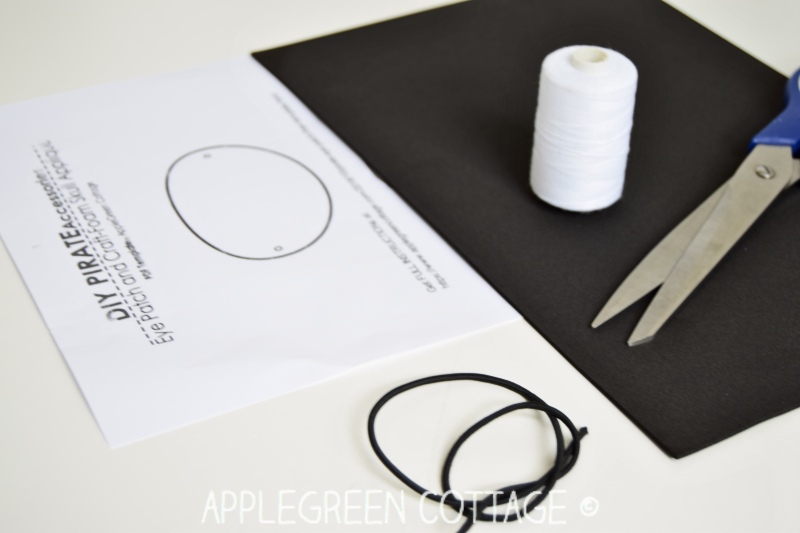 How To Make A Pirate Eye Patch - Tutorial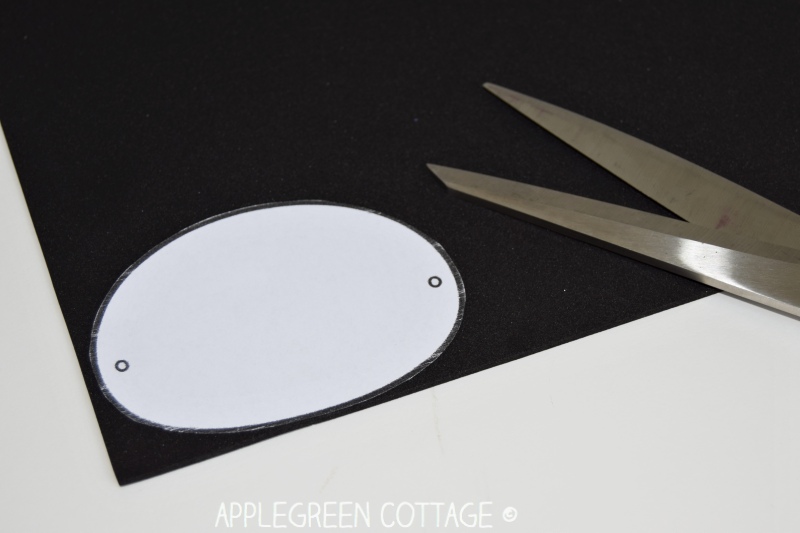 1) Print and cut out the template (see below).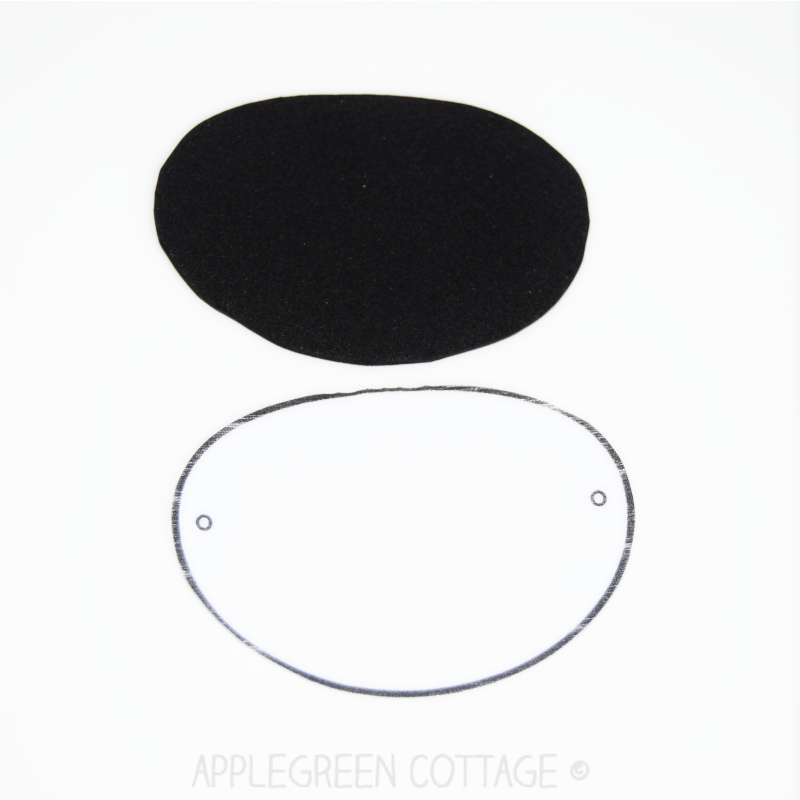 2) Using your (non-fabric!) scissors, cut the eye-patch from the black craft foam.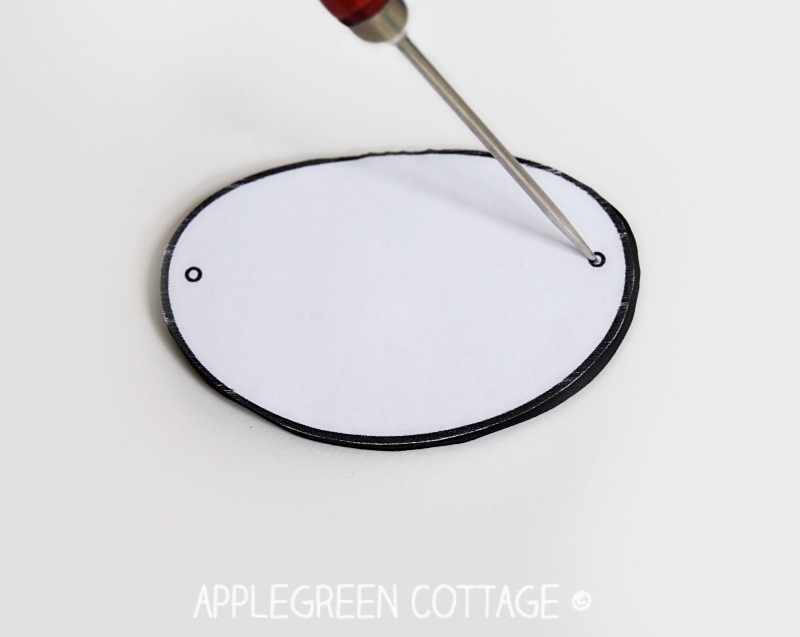 3) Using an awl (or something similar), poke two holes at the marked spots on the template. I usually just place the template over the craft foam and poke through the two layers.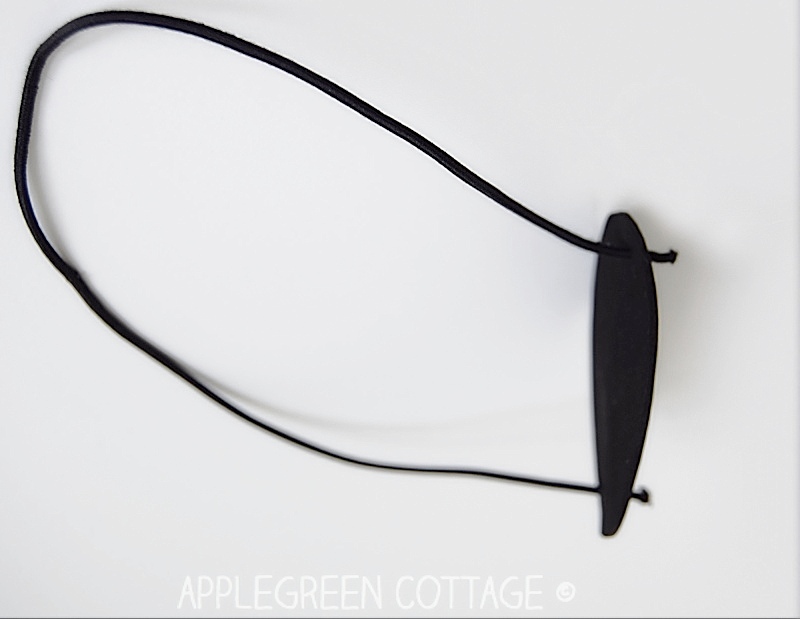 4) Cut a piece of elastic long enough to fit around the head (add a little extra) and thread them through the two holes. Then tie the knots. Done!
And now, the skull applique.
How To Make A Craft Foam Skull Applique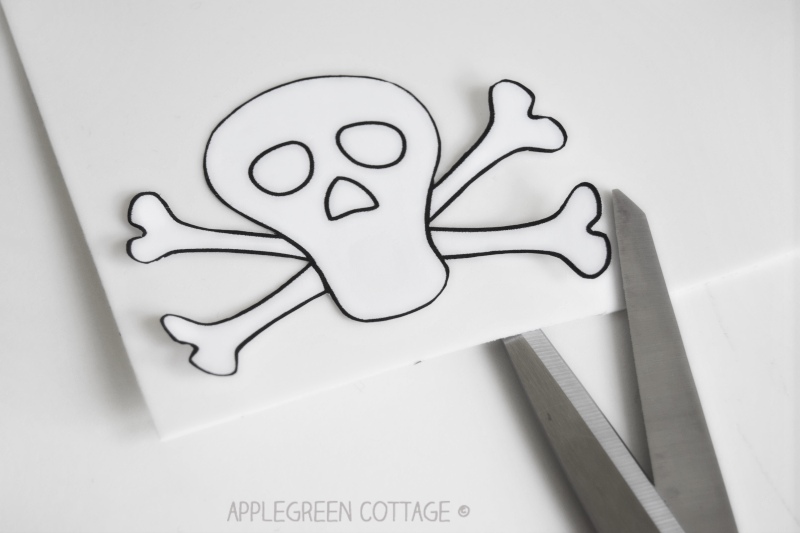 1)Using the template, cut the skull from the white craft foam.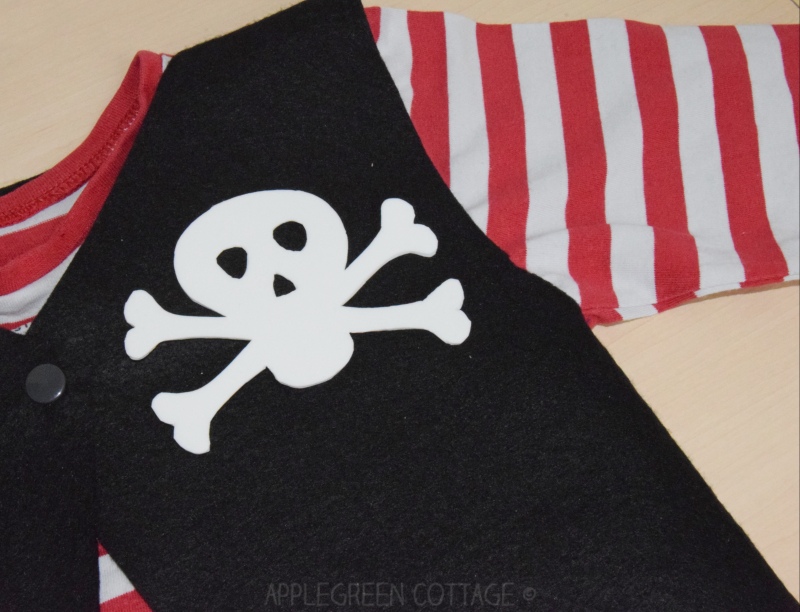 2) Model it against your diy pirate vest and decide on the best place to attach it. Then tack it using a needle and white thread, but you can even use a teflon foot to stitch it on the vest. (Or, if you don't have a teflon foot, tape a piece of washi tape onto the bottom side of the sewing machine foot to help it slide over the craft foam. It works!)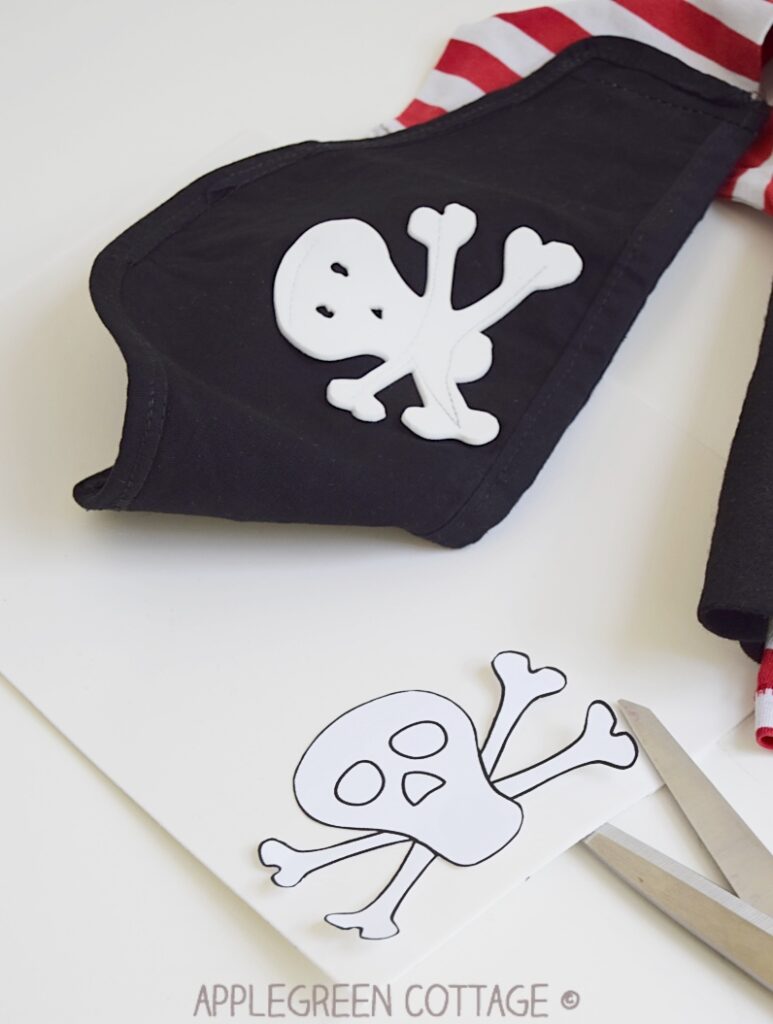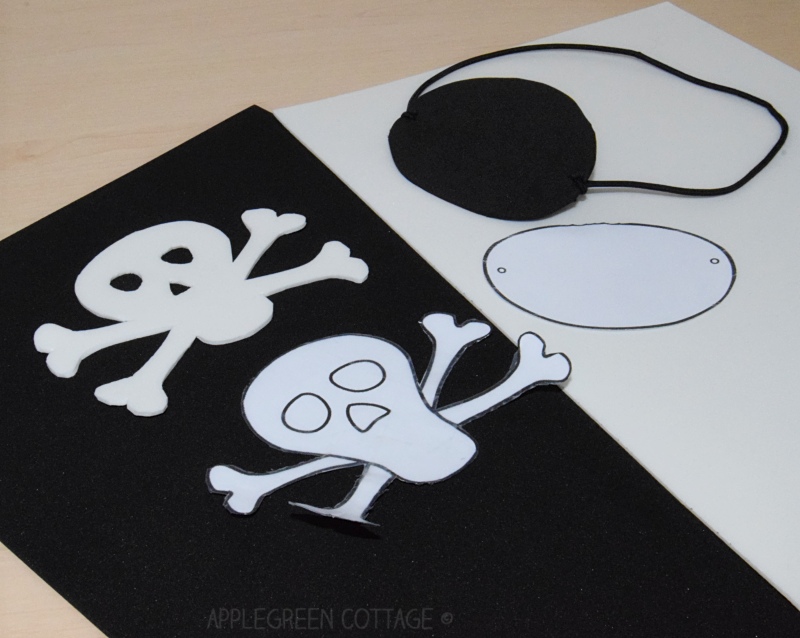 Anyone can be transformed into a pirate with this simple eye patch and the diy skull applique. Have fun!
How to Complete the pirate Costume Outfit?
For a few practical ideas on a complete diy pirate outfit, and especially what everyday items you can use for dressing up as pirate, check out this Pirate Costume post here at AppleGreen Cottage: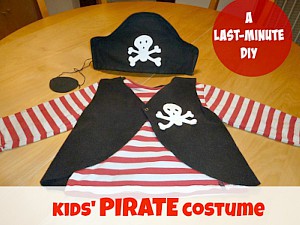 Make sure you save the template and this post for later to keep it at hand: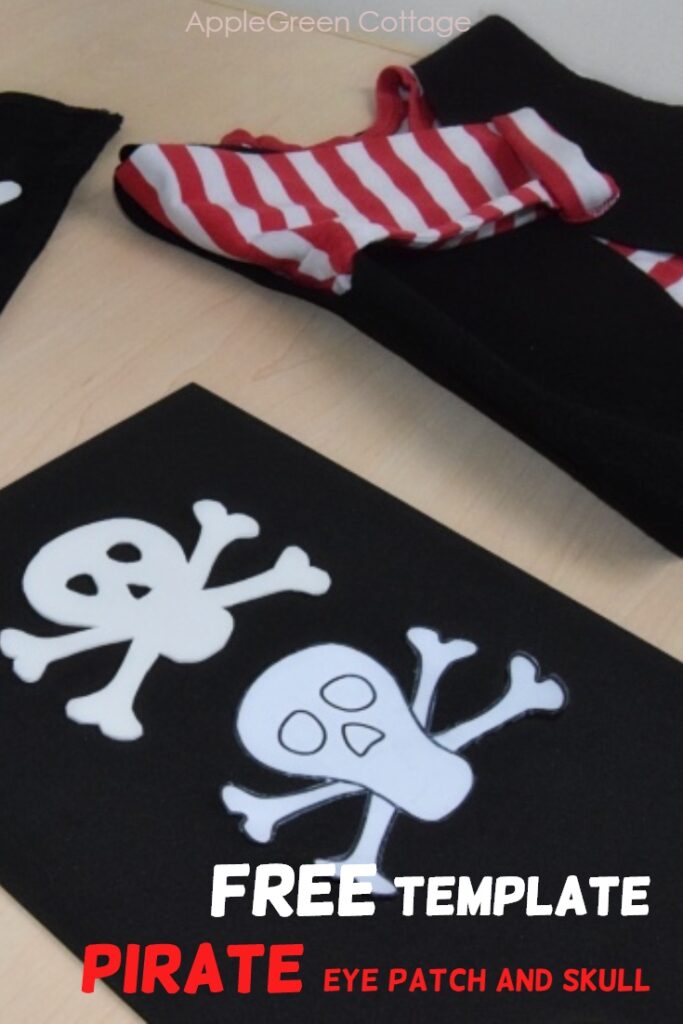 HOW DO I GET THE Templates FOR FREE?
The eyepatch +skull template is bundled together with the template for the kids pirate vest in size 2-3 years.
The eyepatch+skull templates + pirate vest sewing pattern will be emailed to you when you join our mailing list:
You're welcome, and - happy Halloween!
Or ...go straight to the gift bag pattern. Smart and simple construction, originally a gift bag but around Halloween, it doubles as an adorable Trick-Or-Treat bag - 6 sizes and designs for all your wishes!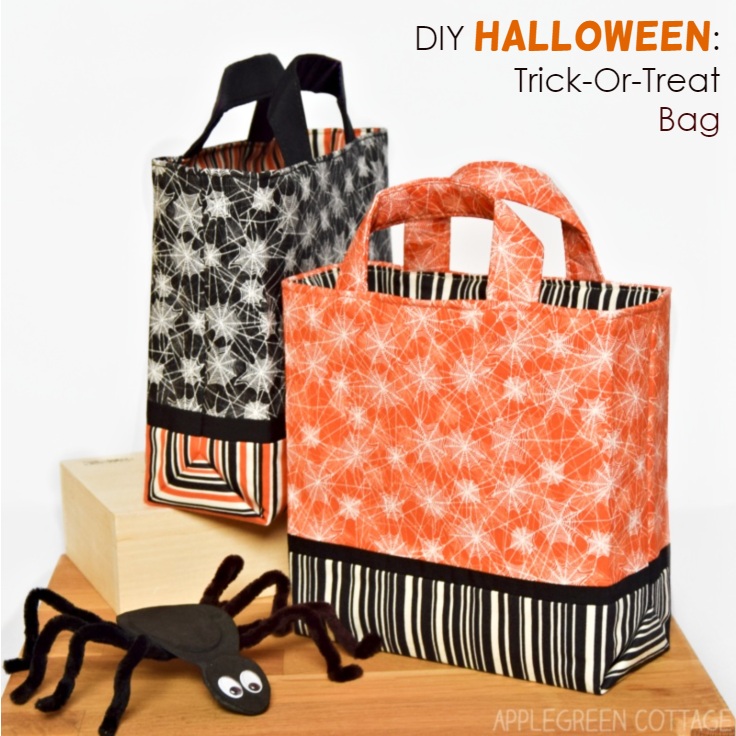 Damjana