Now, what has a broken stroller sun umbrella to do with Christmas trees, you ask? I can guarantee you'll laugh at this one, but it has saved me quite some work. Read on if you want to use this ingeniously simple Christmas-tree hack too!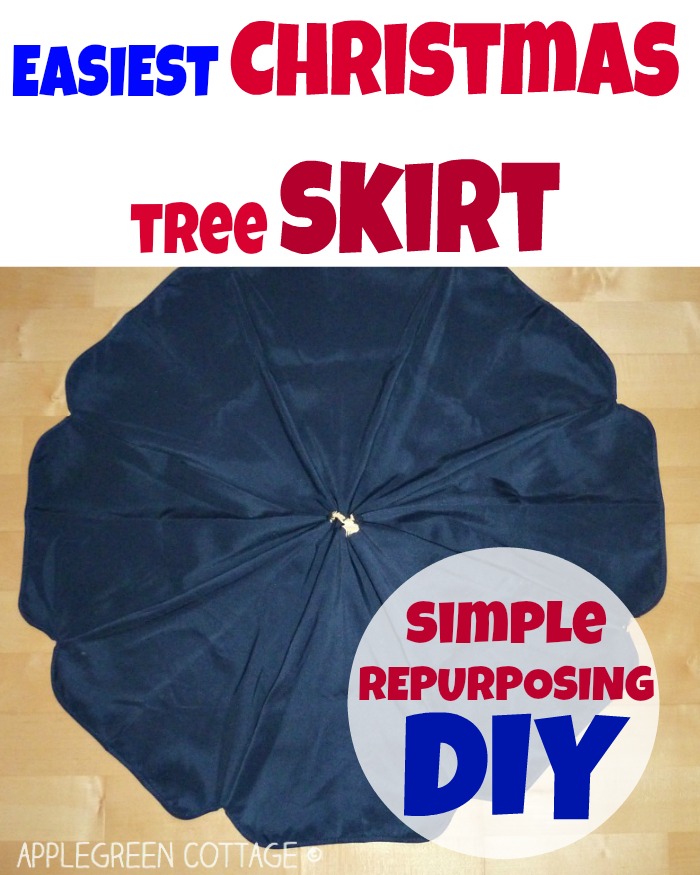 It was about time I did a car cleanup. Long overdue, in fact. (Don't say you never put off the car trunk purge... 😉 What I find in the car trunk occasionally stil amazes me, and this time it was no different: a little broken stroller umbrella was hidden there, lying among the 'treasures' that were just about to head to the garbage recycling isle... But hold a moment! I skimmed the dark blue fabric off the metal frame, thinking to myself: well well, if this could not be our new....
....Christmas tree skirt!
  Off it went home with me, and I'm so happy I didn't throw away the broken stroller sun umbrella! I thought I'd have to sew a skirt for the Christmas tree, and now I don't have to do the tedious work, haha! And it's a hilarious REPURPOSE-REUSE idea, isn't it?   So if you happen to have an old stroller sunshade - umbrella, don't throw it away. It might be useful if you have a Christmas tree like ours, with an exposed tree trunk...
Best Free Christmas Tree Skirt Sewing Patterns
If you prefer to see a sewing project for your tree skirt, I've got you covered too!
Here are more than forty Christmas tree skirt sewing patterns for you to choose from. Enjoy!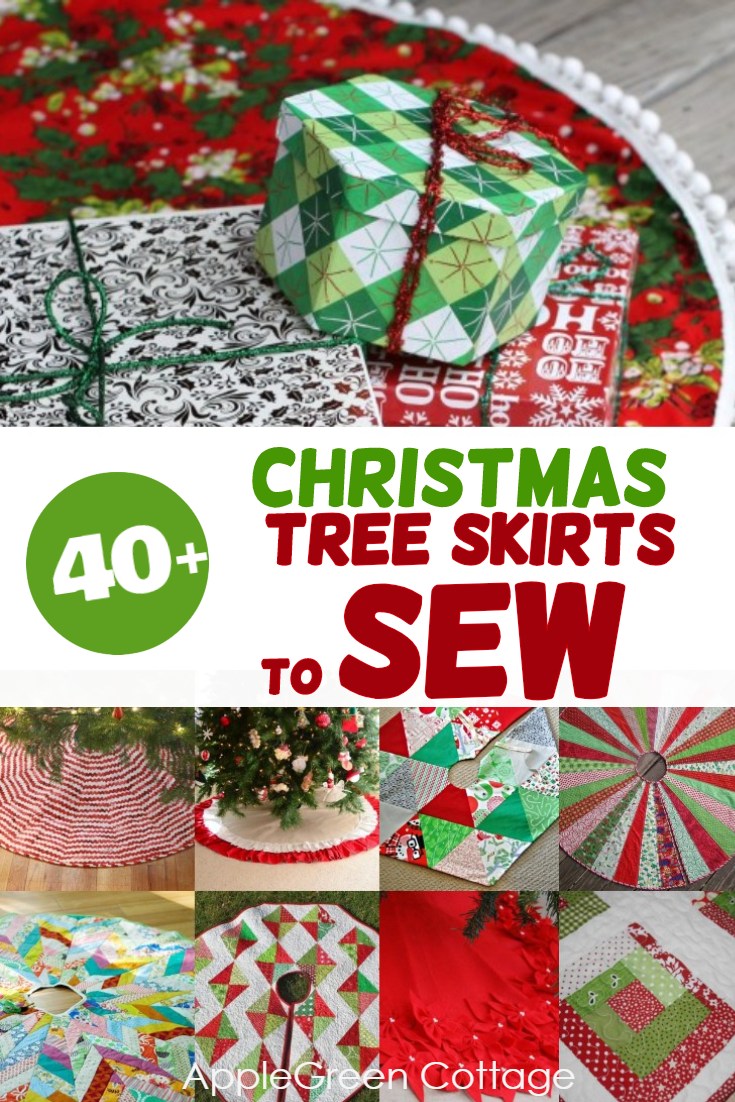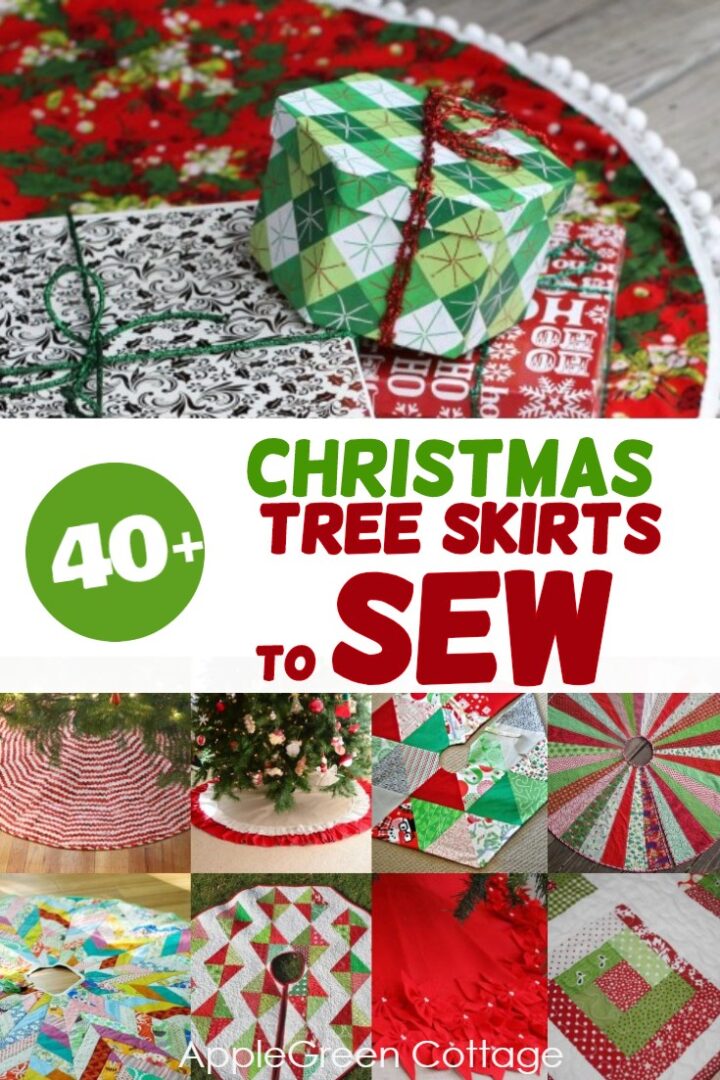 Are you looking for more Christmas projects? There are tons of Christmas sewing projects on this blog. Feel free to check them all out, including these ideas: