These 5 simple activities for kids are easy to set up. Let's make our lives a bit easier, right?
For today, I've searched through my blog to collect 5 simple, no-mess activities for toddlers that will not require much preparation work by parents.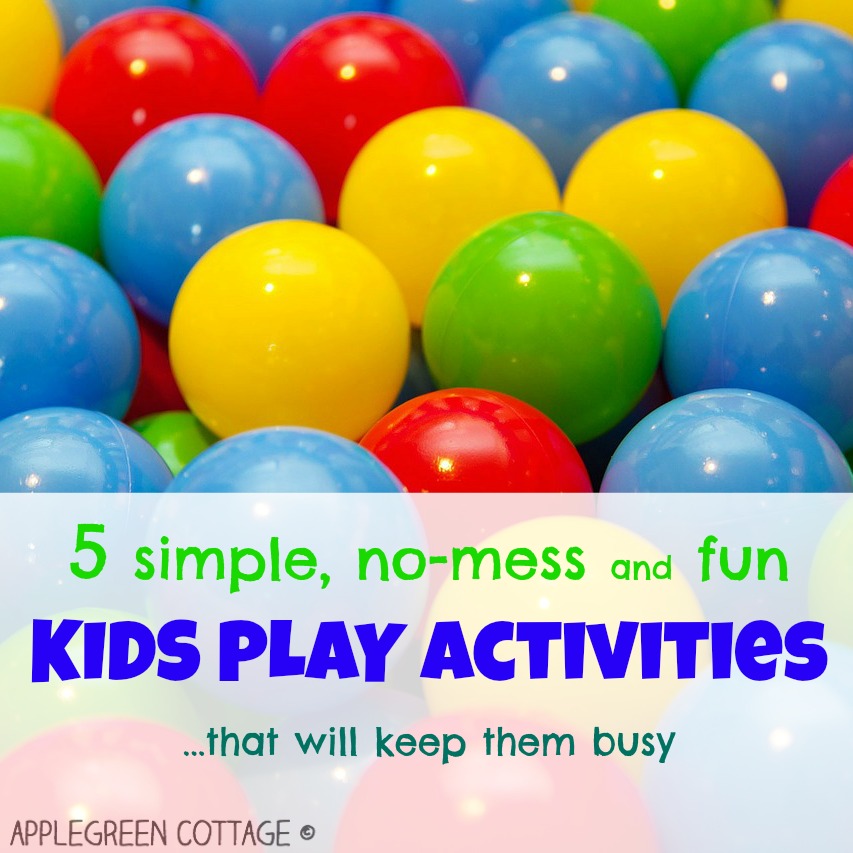 1. A road made of masking tape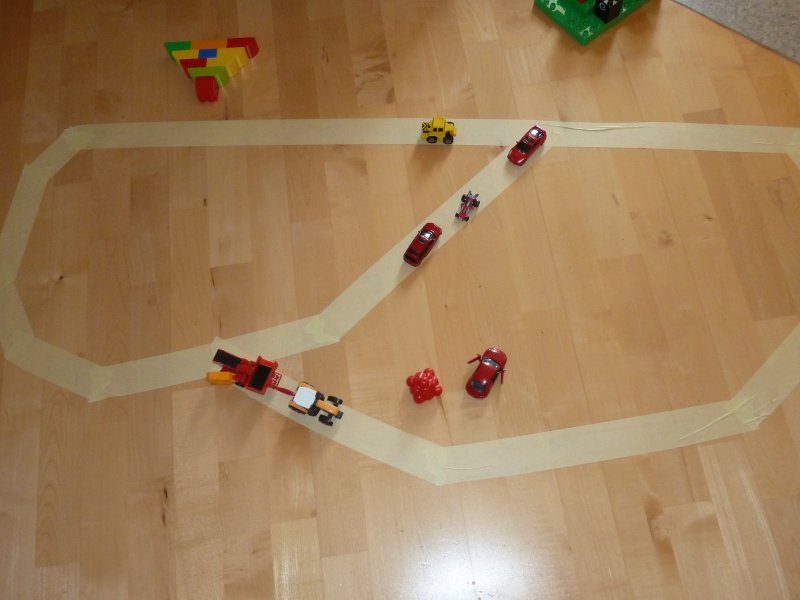 A great idea to try out, the above photo is taken from one of my earliest posts - and it's a smart way to engage a toddler.
Prep time is waaay shorter than play time: you'll only need a minute or two to stick the masking tape onto the floor. (OK, plus the time you need to find masking tape..). No need to be precise, your toddler will enjoy any version! (But you'll need to read the post to find out why I didn't even use scissors to smooth out the 'road curves'.
2. Stacking plastic cups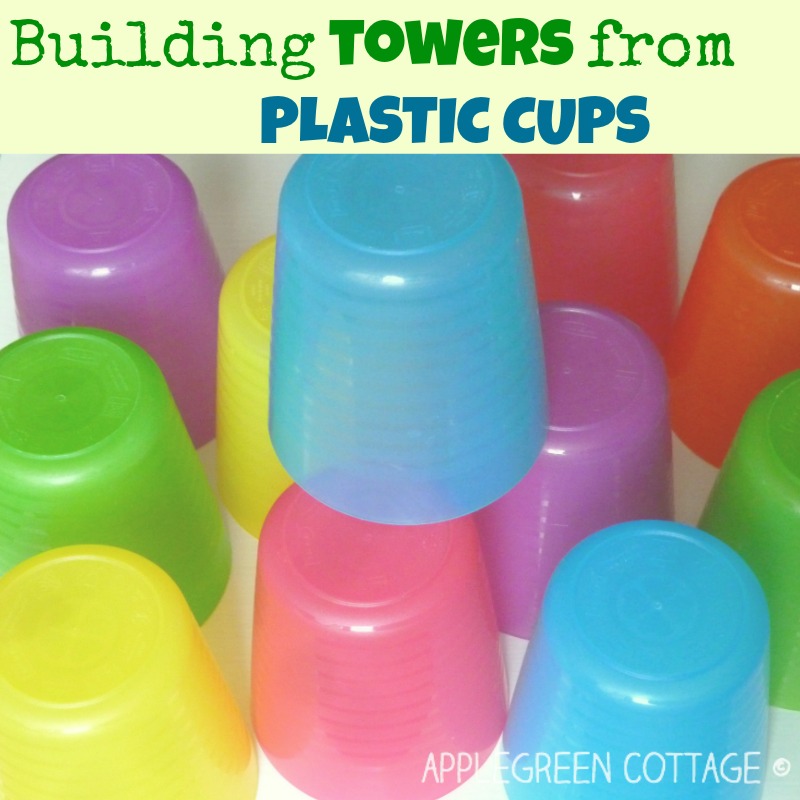 One of the simplest toddler play ideas - building a tower with plastic cups.
3. Button snake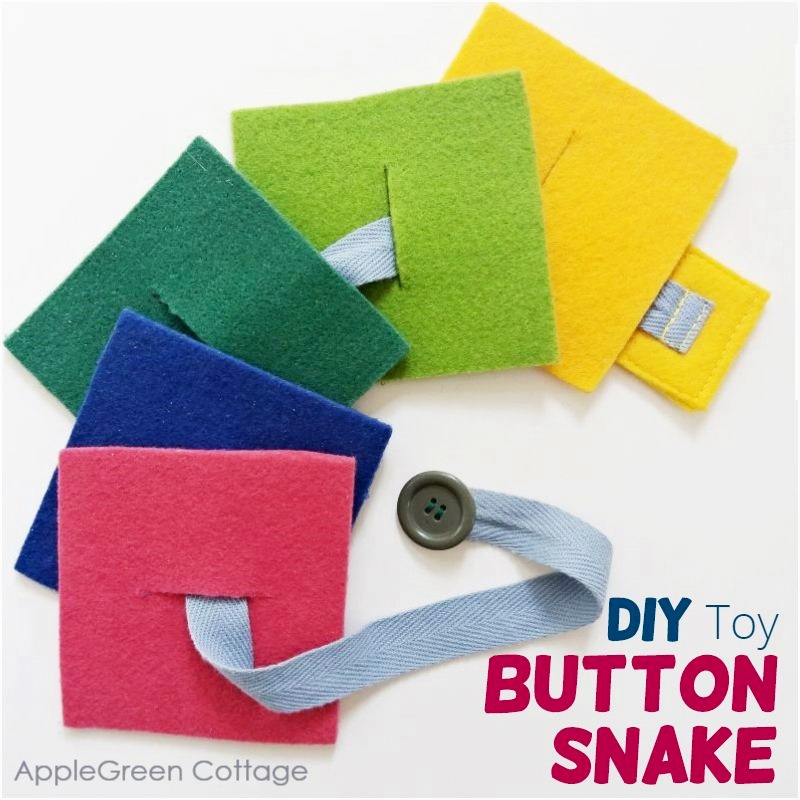 This COLORFUL felt BUTTON SNAKE is made in a moment, requiring really little sewing skills. It's one of the all-time favorite toys among toddlers and moms for learning buttoning and fine motor skills through play.
If your kid is not a tiny toddler, make sure you make enough squares to work with.
4. Rice bin, several cups and a bulldozer or a digger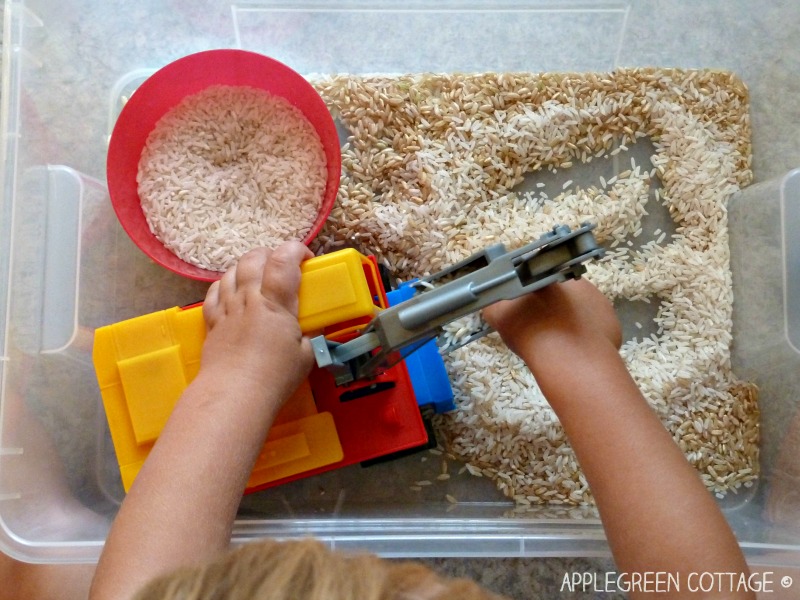 OK, this one can get a bit messy if your toddler is not used to play with rice indoors, but it's soo worth the engagement! If you are worried about that, you might want to put an old bed sheet on the floor before the play starts. We did this during the first year, now it's not needed anymore... )
5. Threading with pipe cleaners.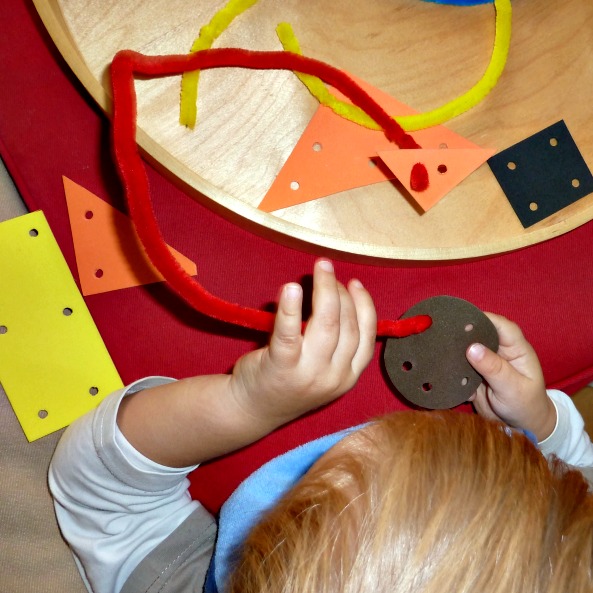 Craft foam threading with pipe cleaners is an early threading activity for toddlers. Have a look at my easy how-to at this site to see what materials you'll need.
I hope you'll be able to use some of the ideas at home. What is your toddler's favorite activity?
WANT MORE FREE TUTORIALS AND GOODIES?
Get email updates and never miss out on new patterns, printables, and tutorials:
Or …check out the Earwarmer Headband pattern in 8 Sizes in our shop: