Have you ever wondered how to clean Legos? It's way easier than you think! Let me show you two ways to clean Legos - one for busy parents and one with kids having fun!
If you are a parent, you are familiar with the look (and smell and feel) of toys that need cleaning. Well, I do for sure. While soft fabric toys can mostly be dealt with by throwing them into the washing machine, the plastic Lego bricks might require some effort - or NOT.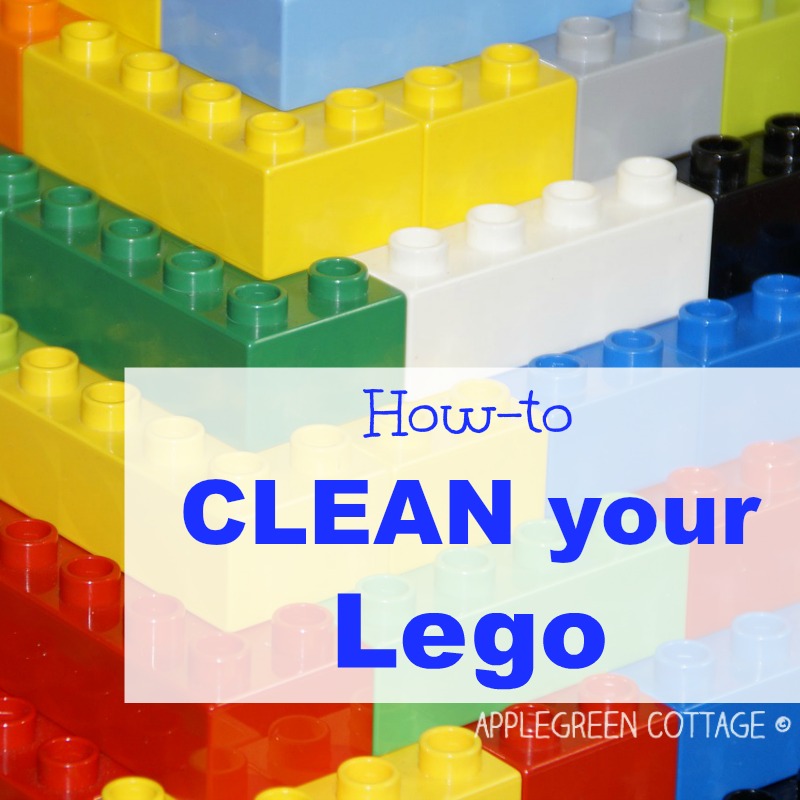 If you're here for more kid-related stuff, you'll love these ideas too:
How To Clean Legos
We often use Legos for all sorts of kids' activities. And naturally, they get dirty in the process. A forgotten blueberry here and a piece of smashed carrot there, well sometimes these bricks really really need a shower.
But cleaning Legos isn't hard at all. And it does not need to be a tiresome activity.
Let me show you our two favorite (and safe) ways to do it - one for busy moms and one with kids having fun!
VERSION A - FOR BUSY MOMS:
How to clean legos if you are short of time, and don't want to make the bathroom all wet? One word: the dishwasher. As easy as it gets.
Yes, as simple as that! This method will come in handy, especially in times when you are really busy and simply cannot have your busy schedule raided by those tiny plastic bits and pieces, but the Lego bricks really require a wash. Let's make our lives easier, right?
Just make sure you put all the Legos into a mesh bag (safely closed, it needs to hold the Lego!) and place them on the upper rack.
Use the gentle cycle on low temperature, not hot! 30 degree Celsius should be fine, to stay on the safe side, do not exceed 40 degree C. Heat can damage your Legos!
While I would put in our regular dishwasher detergent, I wouldn't use any rinsing agent. (Just a habit, because I don't use it with the dishes either...).
If you feel crafty and like easy sewing crafts, here's one of my easy tutorials for a drawstring bag - make a drawstring bag using mesh instead of fabric to use for washing legos and one large one from fabric for Lego storage.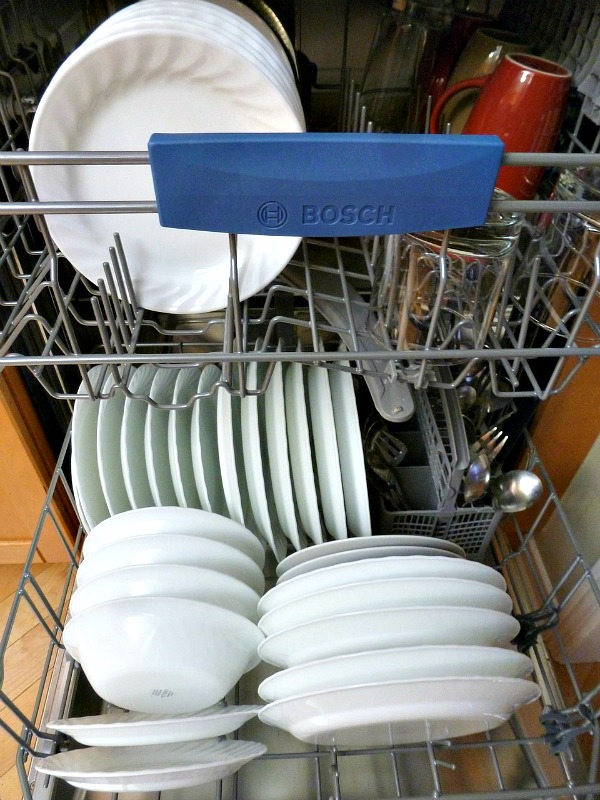 Now sit back and wait for your kid's Lego toys to become as clean as new! After you've taken them out of the dishwasher, let them dry on a large towel (shaking them every now and then) before returning them to your toddler room.
Oh, and one thing more: you know you NEVER wash or place any electric/electronic Lego parts into the dishwasher! Also, any parts made of rubber will be better off without the dishwasher (rubber tires on Lego trucks and the like..) and you don't want to wash parts with any stickers on them, as stickers will usually come off. It may be common sense, but let's better be safe than sorry. I'll admit that Lego does not recommend washing Legos in the dishwasher, but I've seen that so many times and if you think you could survive an occasional wear-off of paint, then you're good to go. I'm making my life easier.
VERSION B - FOR KIDS HAVING FUN
The soap-and-water approach.
As simple as you know it, but let's admit, it can be time-consuming. However, if you do have some (time, that is), you can engage your kids to do it together with you. There might be some mess in your bathroom, but the kids will love every minute of it! Especially toddlers.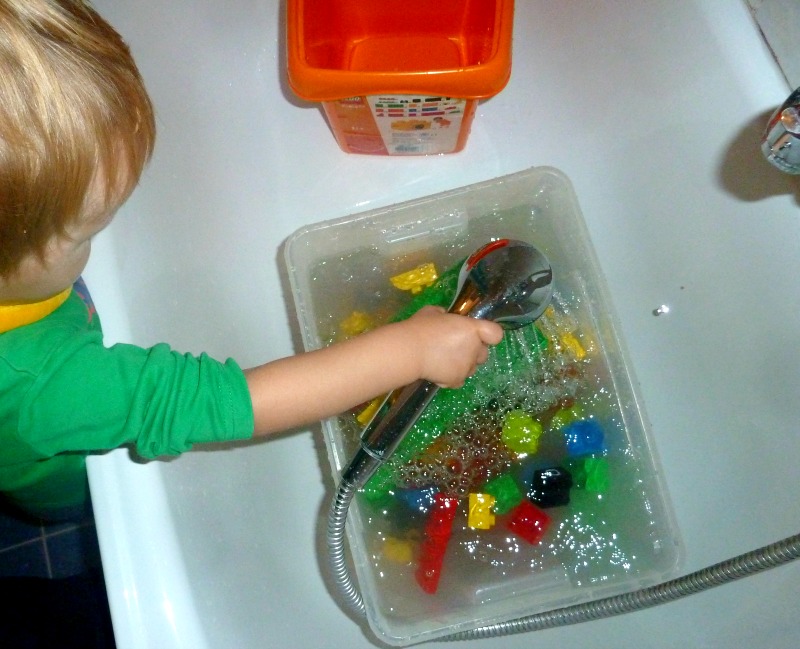 It's simple:
help your toddler bring the box with Lego bricks into the bath tub.
place a large box in the bathtub and put the Legos into it
put soap onto the Legos
fill the box with the Legos in it with warm water using the shower handle. (Our toddler's favorite part!) and then make a pause: let your Lego bricks soak for an hour or so.
Once they have soaked, move the pieces around in the water, stirring them well with your hands. Your toddler will probably get wet in the process, but this is part of having fun, especially during the summer, right? As an alternative, you might want to offer your toddler a long cooking spoon to stir the pieces. (What about making a Lego soup?)
Once the play (either stirring and catching with hands or 'making a soup') is over, rinse all Lego pieces well.
Spread them on a large towel and let them dry, shaking them every now and then to let out any water trapped in there.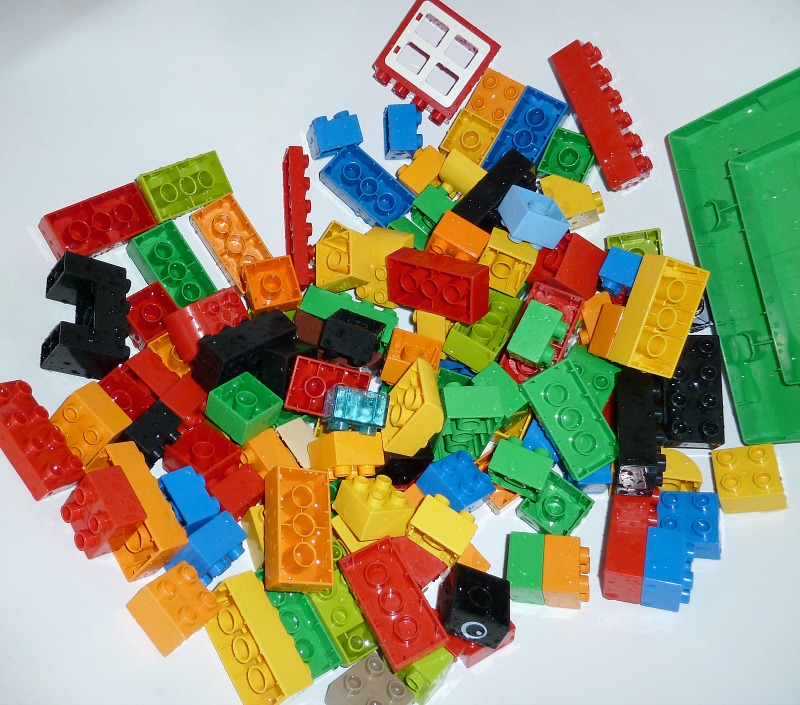 Lego Duplo - clean again
So far, I have never been as diligent to use a toothbrush or any kind of brush to scrub the Lego (too lazy? I just believe that is not required ... yet.) You might need to if the dirt is really stubborn (second-hand Legos, Lego collections from your childhood, ... you get the picture.)
While some cases will require sanitizing and resorting to some really hard-core cleaning and bleaching agents (hydrogen peroxide and the like - be careful with that!), I think it is not needed for the Lego in our household...yet 🙂 Until then, the simple soap-and-water approach will do perfectly.
WANT MORE FREE TUTORIALS AND GOODIES?
Get email updates and never miss out on new patterns, printables, and tutorials:
Or …check out the Earwarmer Headband pattern in 8 Sizes in our shop: