Exploring snow watercolors is a fun toddler activity, showing both the why and how of the snow-melting and having fun with some 'three-dimensional' coloring with watercolors. Come join us!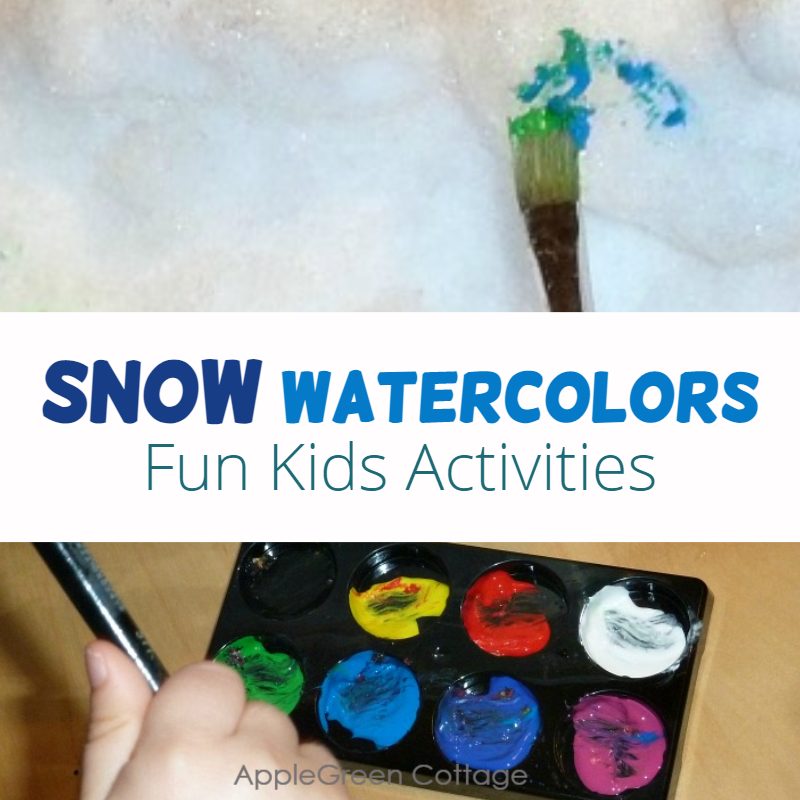 Following the snow-melting experiment from last time, I also offered tube watercolors along with a full bin of the snow to our toddler. It was fun!
How To Do Snow Watercolors Activities
The snow watercolors activity started slowly and cautiously, by checking out the snow's texture, the cold feel, by poking tiny holes into the snow and exploring it with an 'empty' paintbrush...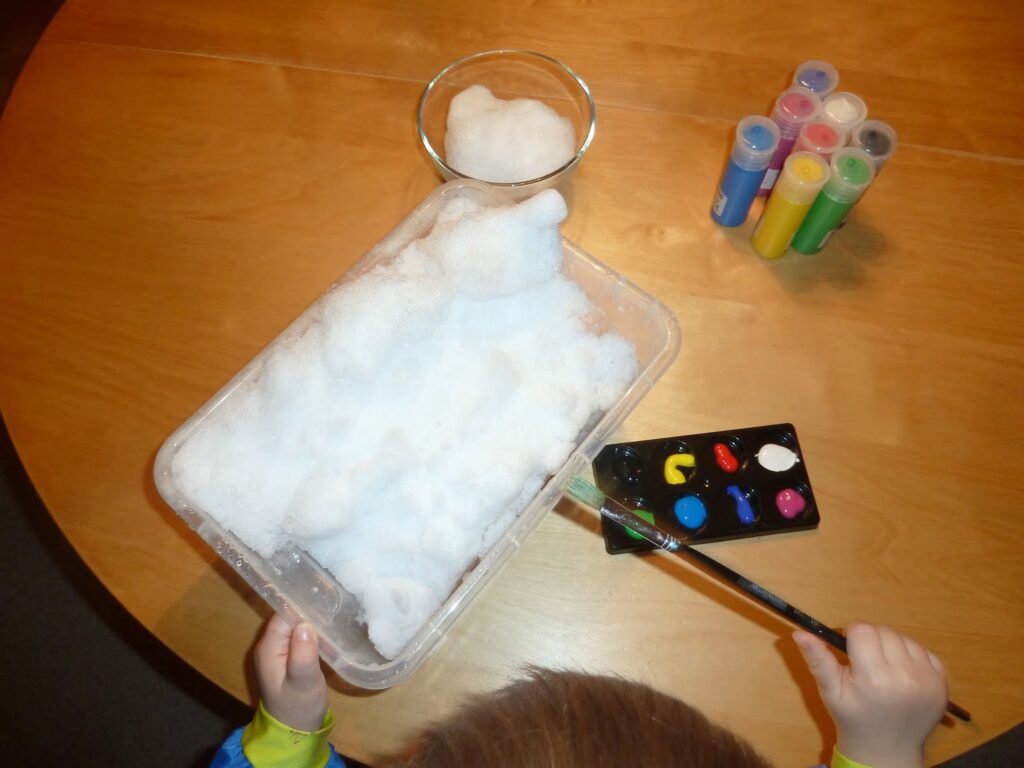 But then colors came into the game and - well, it was game time! It was well worth watching: at first, the child kept trying out each color separately, and then mixing them on the painter's palette, whirling and wiping the paintbrush into the snow, new colors emerging and disappearing. Quite a treat for a quiet observer.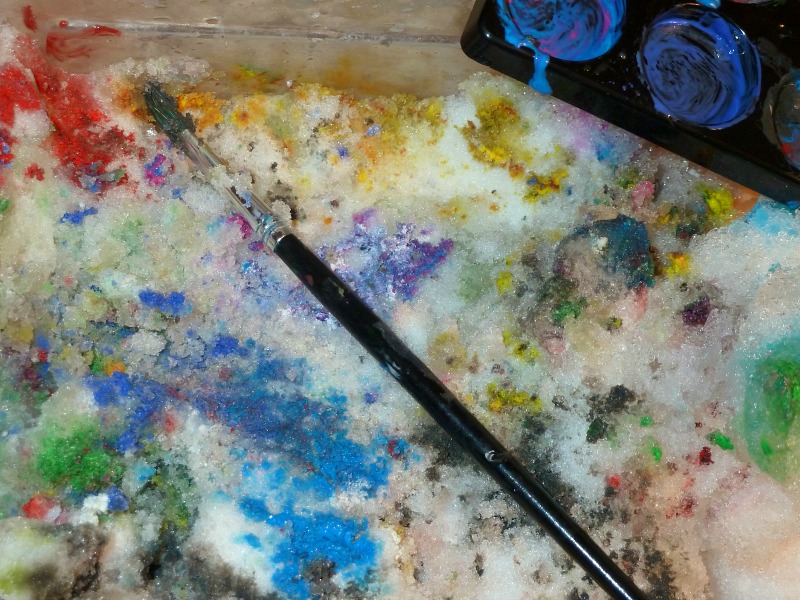 And when you already think it's over and it's time for cleaning up (even this can be a joint activity for both mom and the toddler) - you can invite your kid to see what happens if you spill some water over the colored snow, slowly in spoonfuls. The melting accelerates notably and becomes visible. It's convenient and easier if you put the snow bin into the sink (less water spilling 😉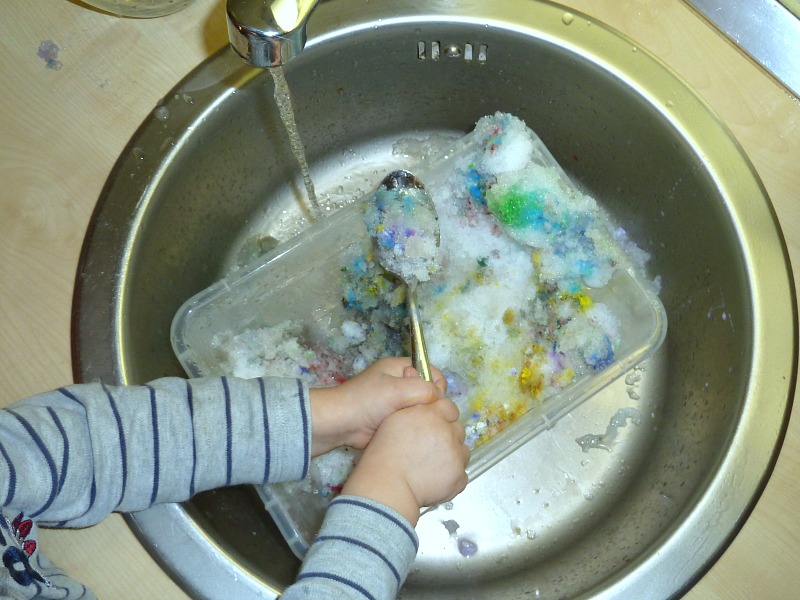 Bonus tips For Snow Watercolors Activities
Here's How YOU can make your snow painting activity BETTER than I did:
Add more water to the watercolors - I used undiluted tube watercolors but the activity would have been much more colorful if I had diluted them. And in this case, use small jars for each color, not just a painter's palette.
Add another element: exploring the difference between cold and warm (and the direct effect of "warm" on the snow): use warm water for diluting the watercolors. the paintbrush strokes will not only color the snow but also melt it.
I'll remember these for next time. Enjoy! Save this simple snow watercolors idea for later: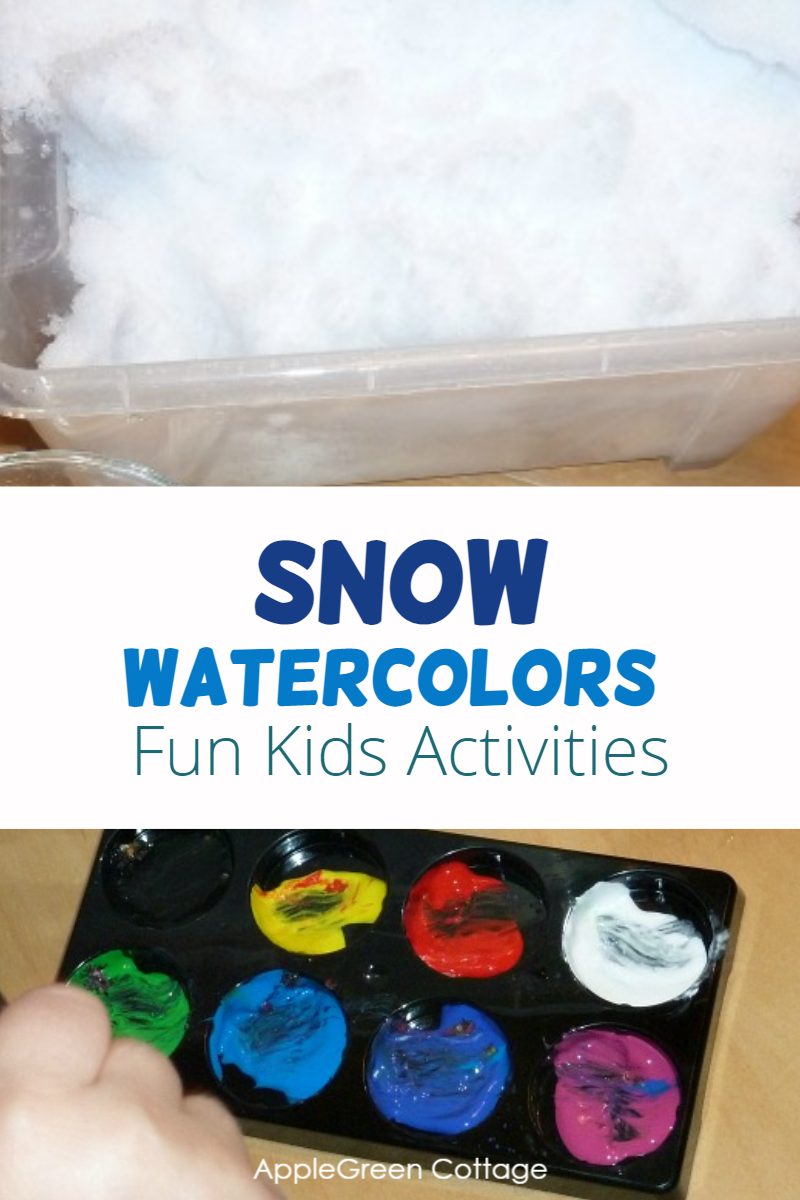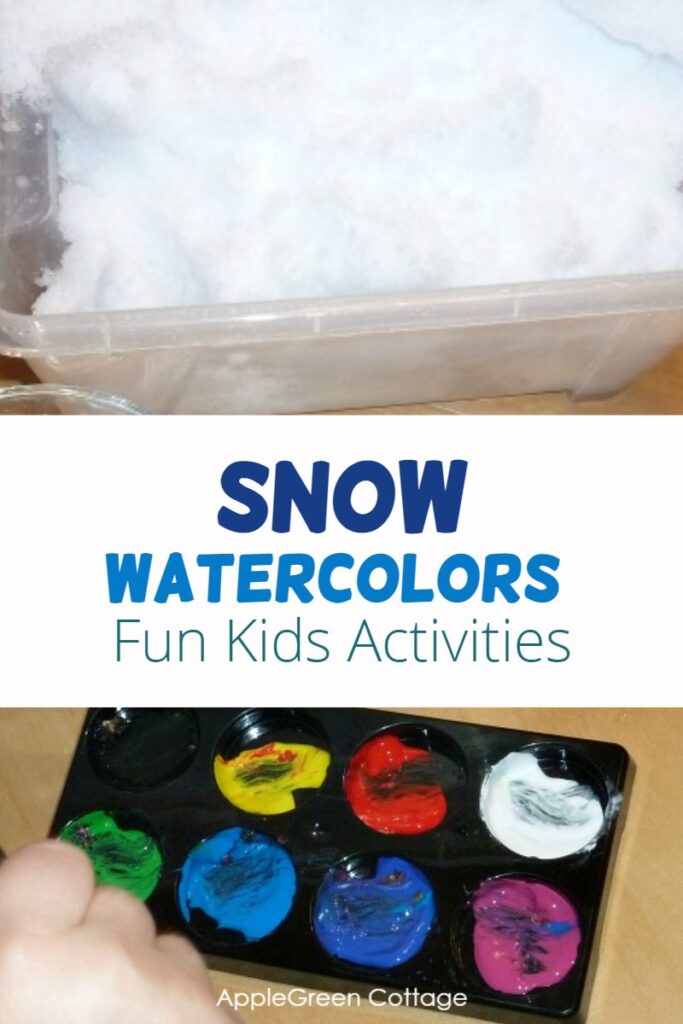 Looking for more easy and fun sensory play activities? Check out these too: