Science experiments with snow for kids are fun and nearly no-prep. First, the easiest snow experiment you can try at home with toddlers or preschoolers, and a few variations. Check them out!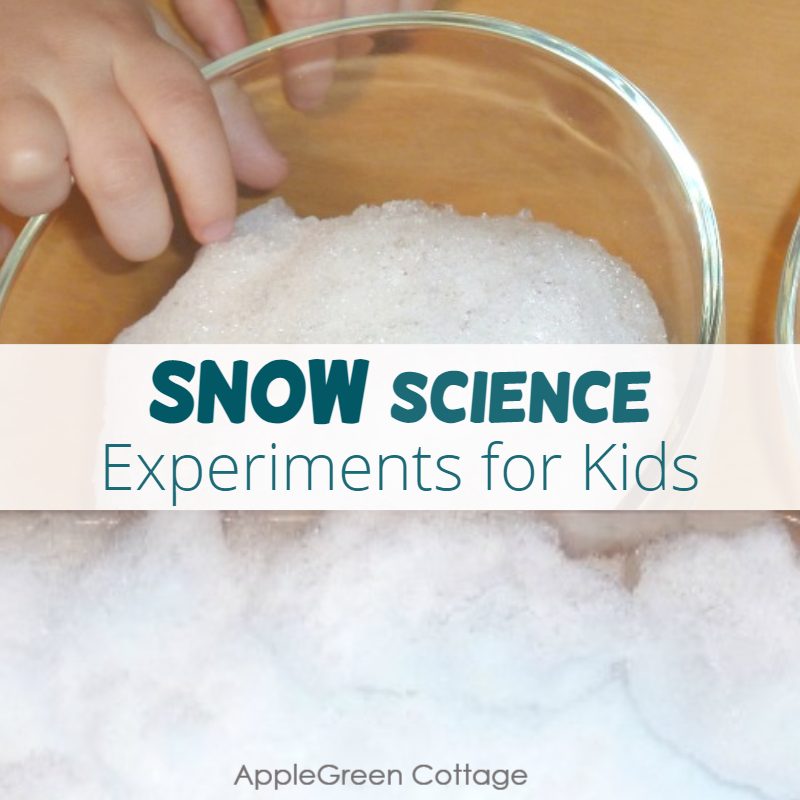 No time for elaborate activities indoors, but want to make it fun for your toddlers? Grab some snow. Really, that's all. The simplest winter activity to bring indoors for your kids: a snow-melting experiment for toddlers.
Snow Melting Experiment For Toddlers
All I did on a snowy morning was grabbed a bin, headed out and returned into the house with a full load of snow in the bin. Kids had a great time! If you want to spare yourself from cleaning afterward, you might want to use an old bedsheet under the bin to catch drops of melted snow.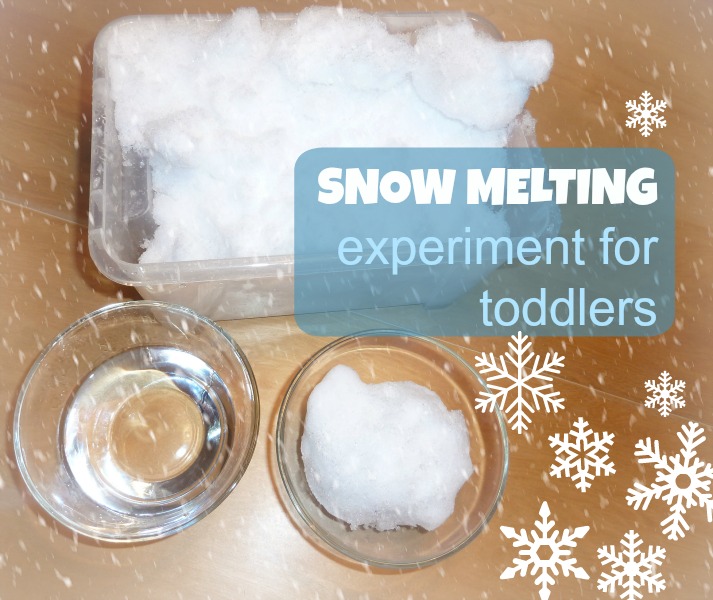 Along with just observing the snow and its slow melting process (that might take hours!), you can offer them complementary activities - for example, add a cup of water and let the kids explore mixing snow and water. We did that in separate cups.
A scoop of snow in one cup remained untouched though: we placed a cup on the kitchen table and left it there, just to return there (often!) and check (and double-check) what happens to the snow.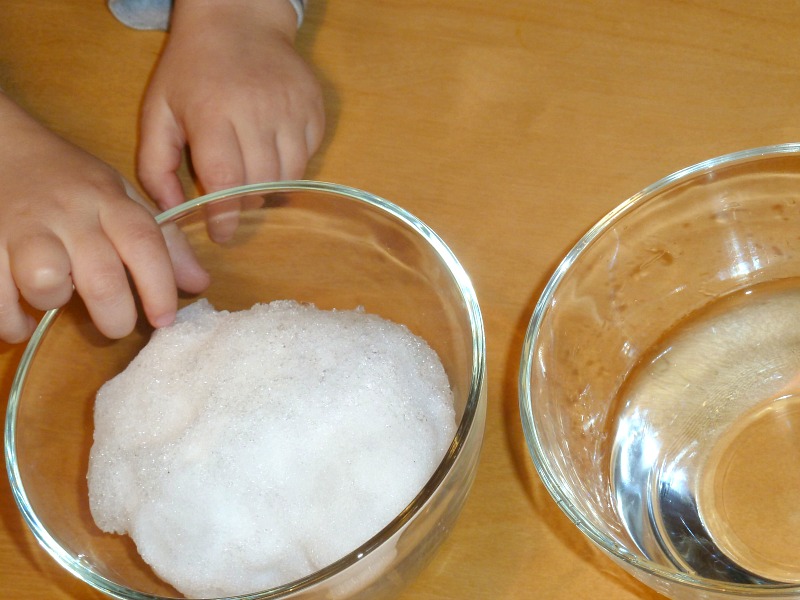 Snow Melting Experiment For preschoolers
If you have a preschooler or school-age kids, you might want to experiment with several cups of snow (but the cups need to be of the same size and material), placing them in various temperature areas in your home: place one into the fridge, the other one on (or close to) a radiator, one on the kitchen table, etc. Then you can make a round each hour with your kids, checking up on each of teh bowls. Afterwards, you can discuss which one and why melted faster, underlying the relation between the level of warmth and the melting time...you get the picture. It might be very interesting for your kids.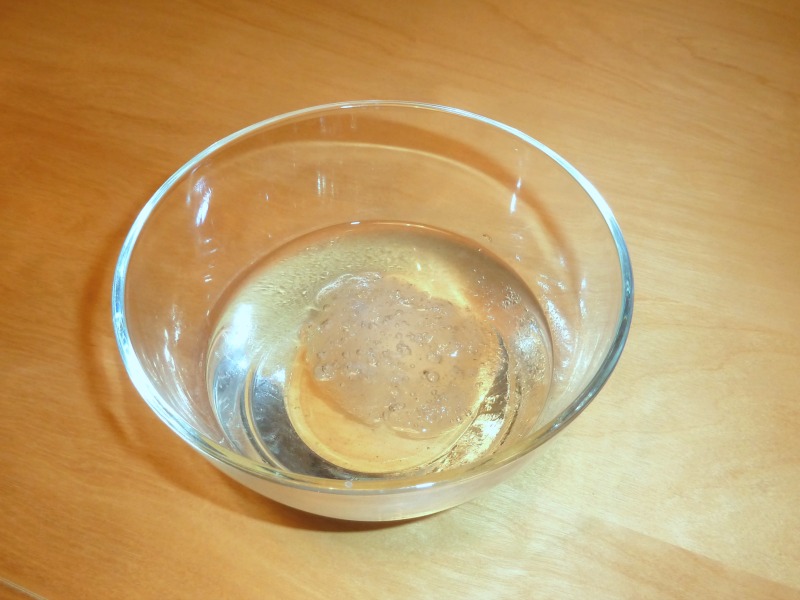 This is the snow melting result after a few hours. Even I was surprised over how long it took the water to 'take over', I had expected it to go faster (So, an experiment not just for toddlers, I guess 🙂
Salt On Snow experiment
An easy variation of the snow melting experiment would be adding another ingredient - salt.
Put some snow into 2 bowls. Kids sprinkle a spoonful of salt on snow in one of the two bowls, the other one remains for comparison. Observe, guide. Feel free to try to build a hole by placing an entire spoonful of salt into one spot in the second bowl. Will kids manage to dig a hole just by adding salt?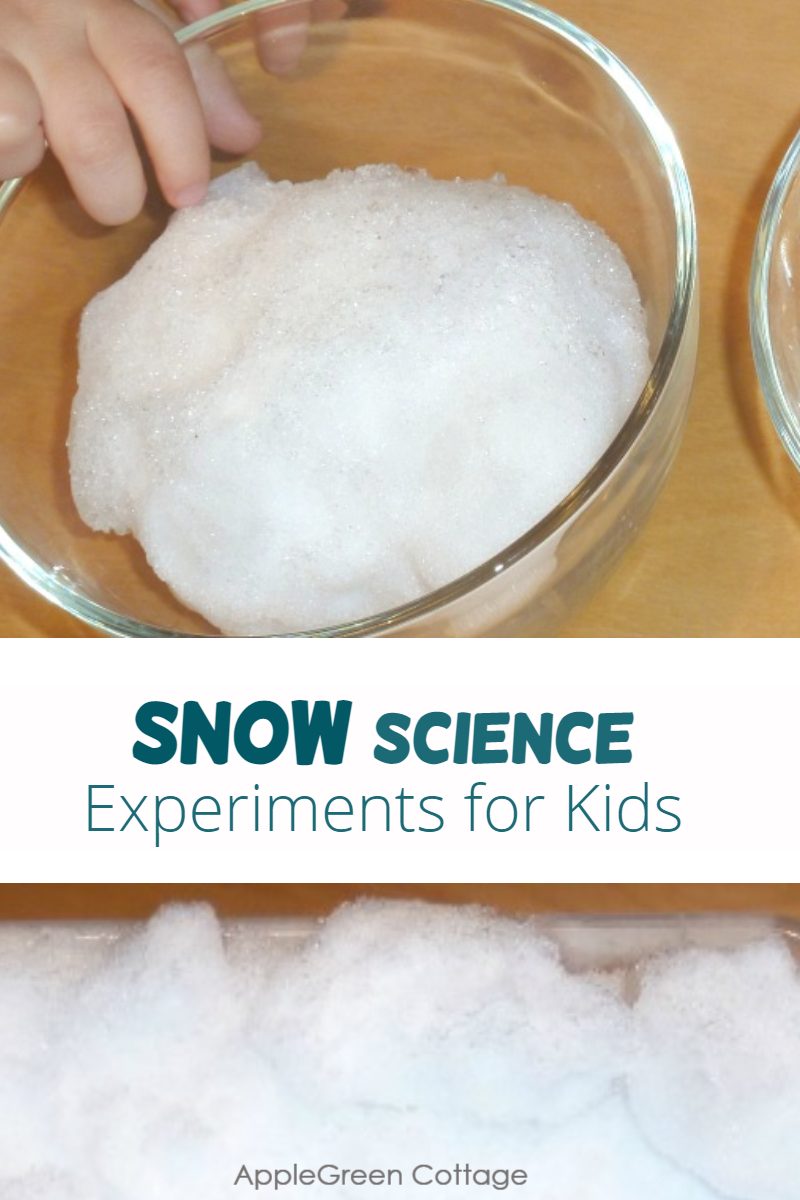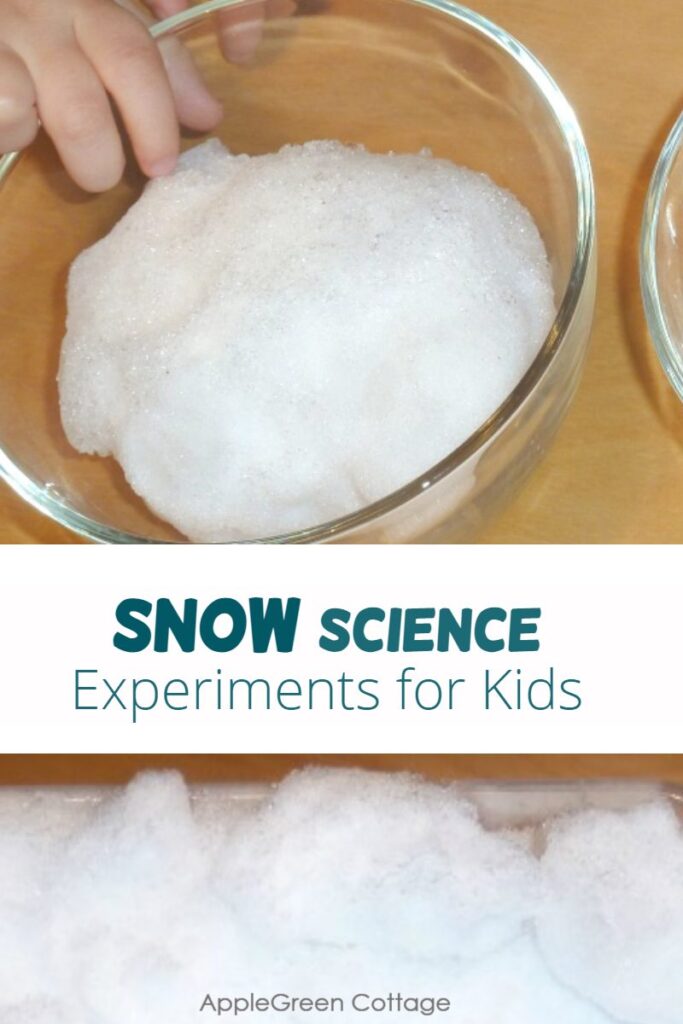 Conclusion
Have you ever brought snow indoors? How was such a snow experiment accepted? Were your kids happy, engaged? Join the conversation, tell me what activities you usually do with snow sensory bins. I'm gathering new ideas!
More ideas to try:
Also, check out this cute earflap beanie pattern in our shop: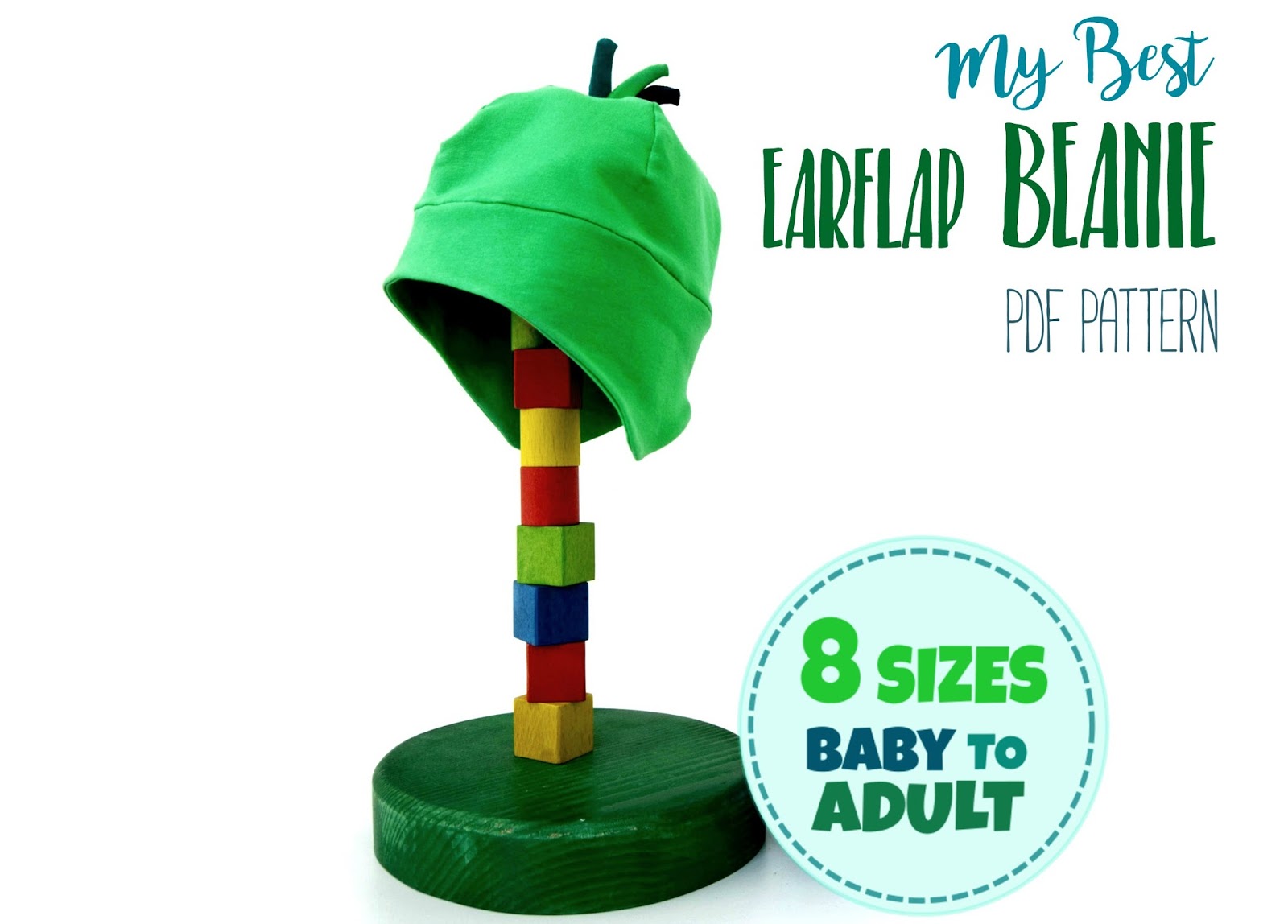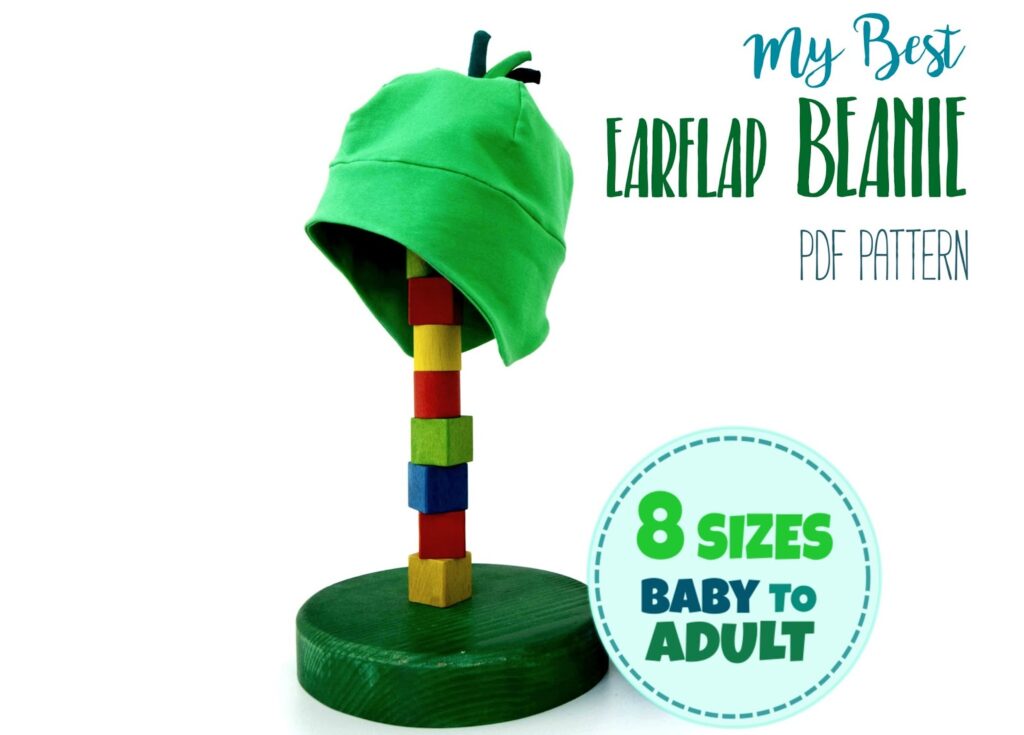 An excellent choice for everyone who has children and would love to see their ears protected in the fresh fall (or spring) wind.