Sloth Sewing Patterns - Hello, time for a new pattern inspiration? This time, I've collected quite a few sloth sewing patterns for inspiration, in addition to the incredibly popular Cool Gifts For Kids You Can Sew I posted a while ago. This seriously cute animal might become a perfect chill-out and relax sign in your home decor in January, or a kid's favorite birthday gift. Check out these 10 cute sloth diy ideas!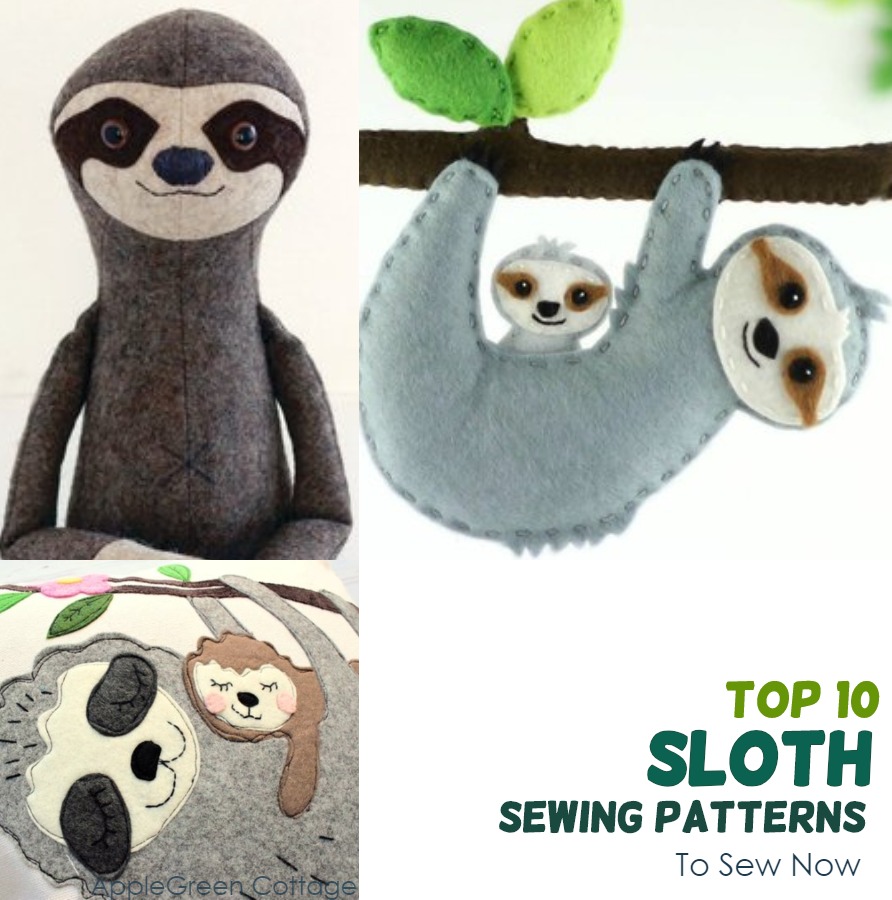 This post contains affiliate links. Thanks for your support!
A fun and true message for January: 'Slow down!'
Sloths move very slowly and spend most of their lives hanging upside down in the trees of the tropical rainforests. This trending animal will remind you of the slowness of movement - a perfect chill-out message for January crafting!
How will you use your diy sloth? As a toy, baby mobile, garland, ornament, cake topper, party favor... There's also a cute embroidery pattern in the list, so you can simply freshen up a simple pillow or even a placemat - and here you have it, a new trendy handmade item!
Etsy trend reports indicate these animals are becoming all the rage - the unicorn of 2019. I'm not sure they can do that, but the rising trend shows that sloths are definitely becoming THE online animal trend in design now. So why not go with the flow and stitch a few sloth softies - or add a sloth embroidery on the pillow or bags you sell in your handmade shop?
Sloth Sewing Patterns
These top 10 sloth patterns range from beginner to intermediate: a fresh addition to a seasoned toy makers repertoire or a happy challenge to those just dipping their toes in the world of toy making. Let's take a look: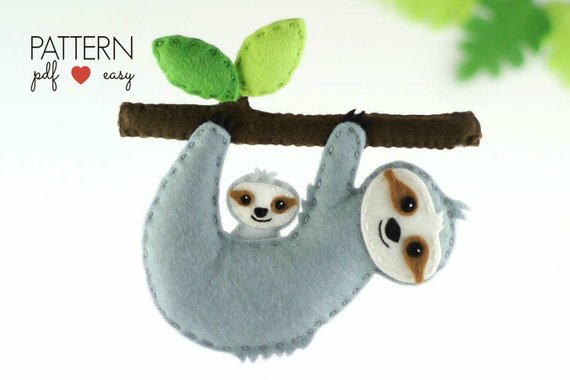 1) Felt Sloth Ornaments PDF Pattern from MaisieMooPatternShop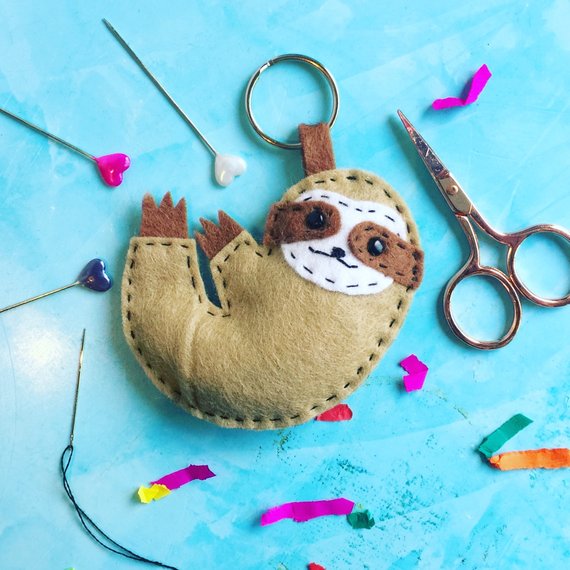 2) Sloth Keyring Kit from The Make Arcade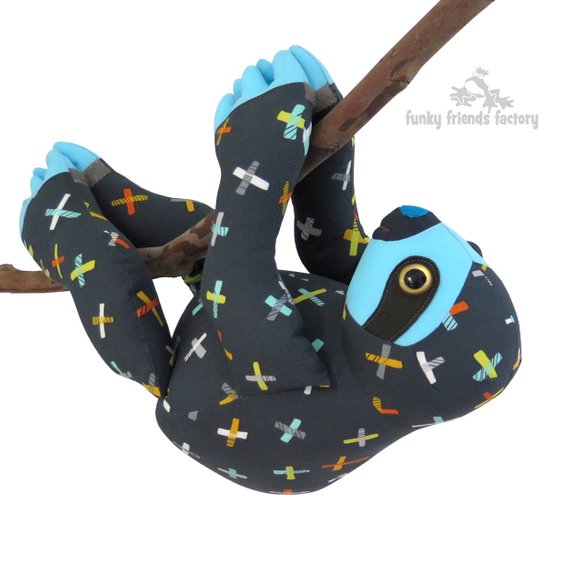 3) Slowpoke the Sloth Sewing Pattern from Funky Friends Factory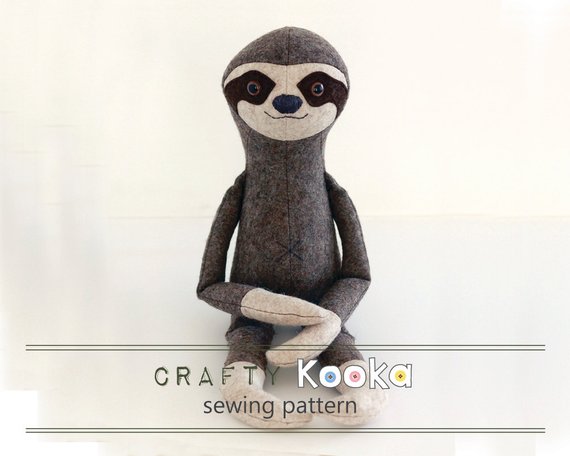 4) Sloth Stuffed Animal Sewing pattern from Crafty Kooka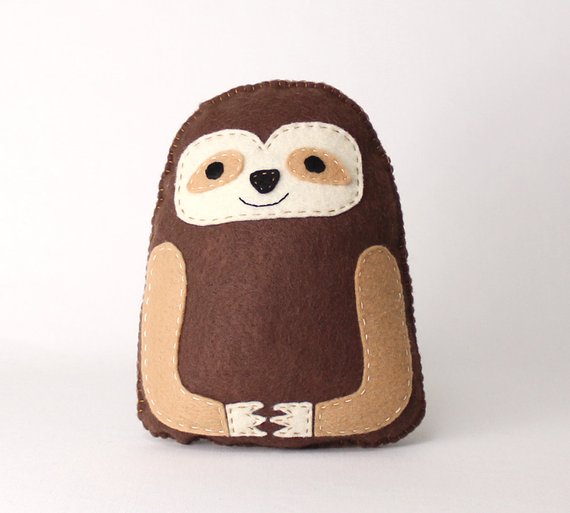 5) Sloth Sewing Pattern from LittleSoftieShoppe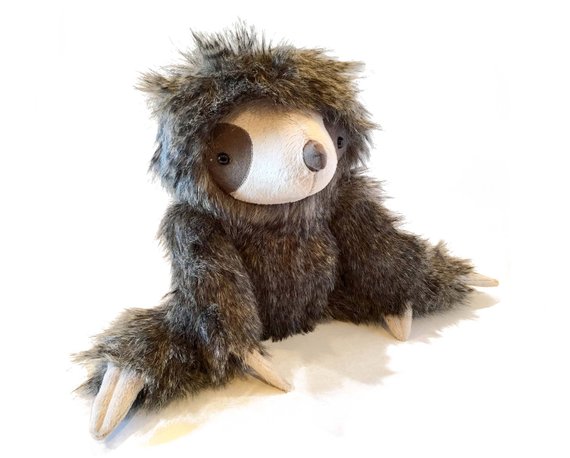 6) Two-Toed Sloth PDF Pattern from Humble Bee Pattern Co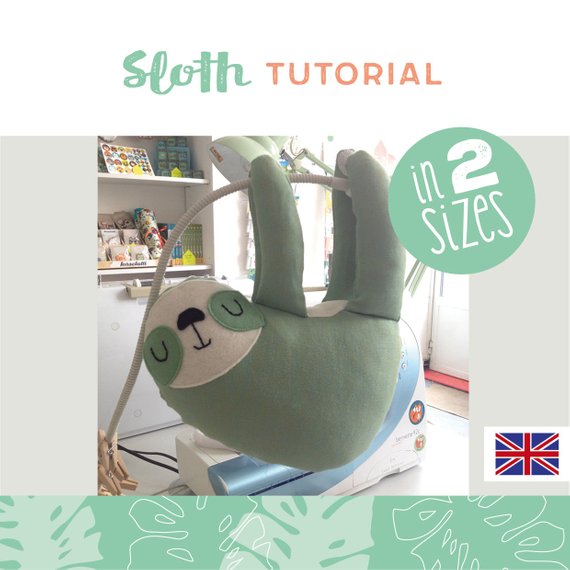 7) Sloth Plushie Toy PDF Tutorial from kaeselotti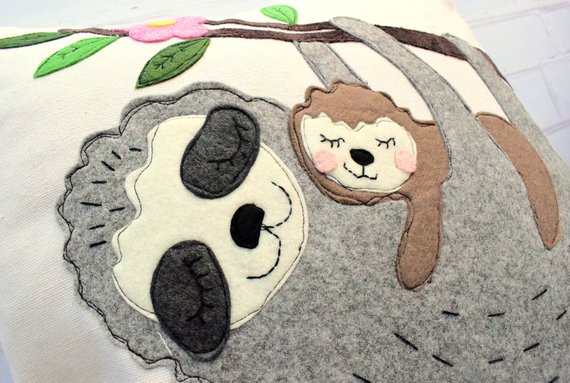 8) Sleepy Sloth Cushion Pilllow Pattern from Bustle And Sew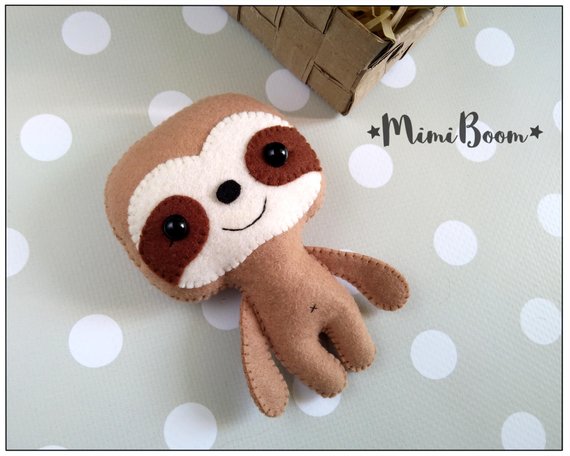 9) Sloth Plushie Sewing Pattern from Mimi Boom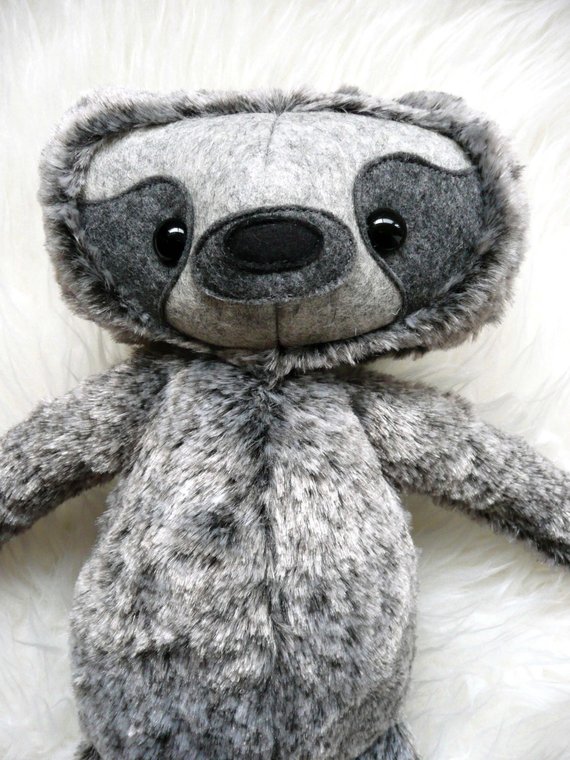 10) Sigmund the Sloth PDF Sewing Pattern from Frazzy Dazzles
So, these are my favorite sloth sewing patterns this time. Hit reply and let me know which of these is your favorite!
If you're here for all-felt projects, visit these felt sewing ideas too.
Save For Later: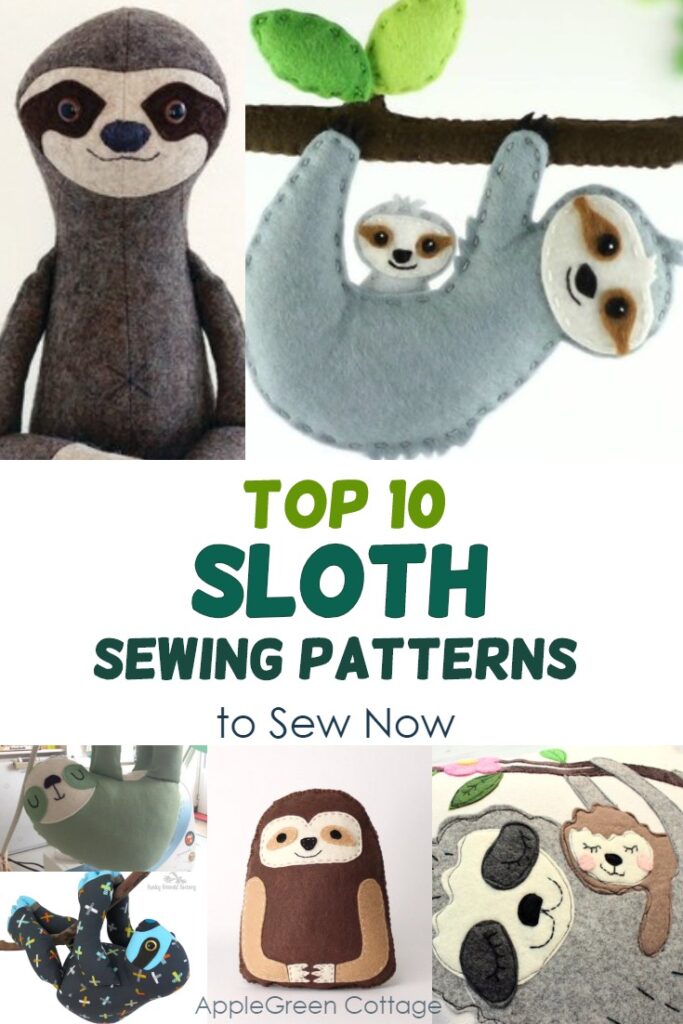 WANT MORE FREE TUTORIALS AND GOODIES?
Get email updates and never miss out on new patterns, printables, and tutorials:
Or …check out the popular Aiden Cell Phone Purse in our shop. Guess what's on the back of this cool phone bag!