Make sweet vegan blueberry muffins using this beginner-friendly vegan muffin recipe. quick and delicious, the recipe works with any fresh or frozen berries!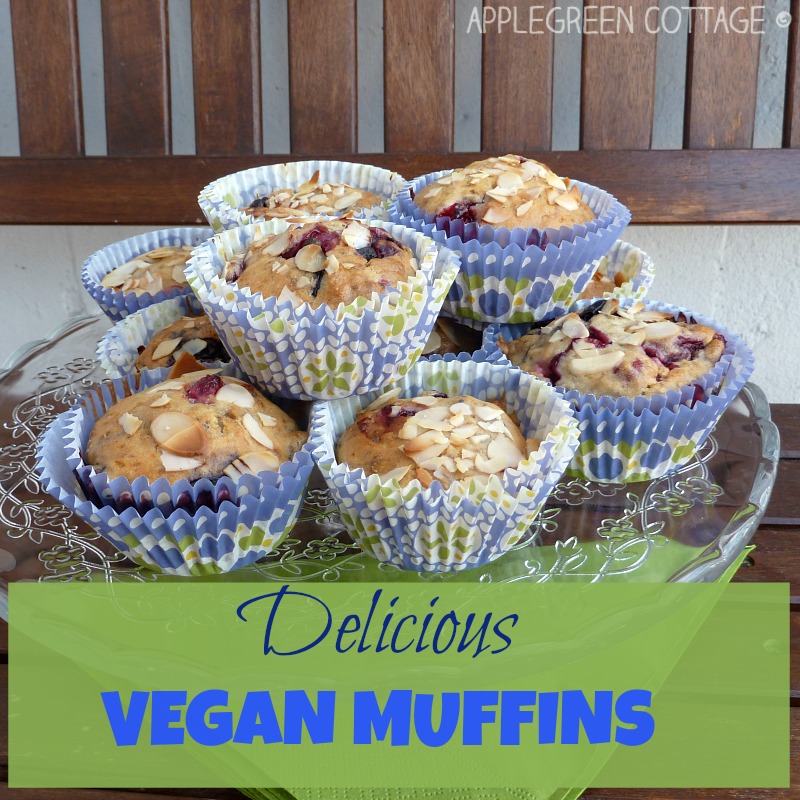 Vegan Blueberry Muffins
Hi, we haven't been baking sweet treats on this blog for a long time. Let's fix that! I'm inviting you to try out a vegan version of my favorite muffin recipe.
What Makes this Vegan Muffin Recipe A Favorite
The muffins are simple to make (always my No 1 reason for liking something, I guess)
quick! (a few minutes of mixing in one single bowl, off to the oven, done!)
the muffins look adorably cute. (cupcake liners are the key 😉
But first let me give credits to the site where I found the original recipe - I fell in love with it immedialtelly. It's a culinary blog site in the local language, 220 poševno. So good, I ditched my old muffin recipe - and never looked back!
 What I did this time was substitute some ingredients to make the muffins dairy-free and egg-free, just for this occasion. So let's get down to work.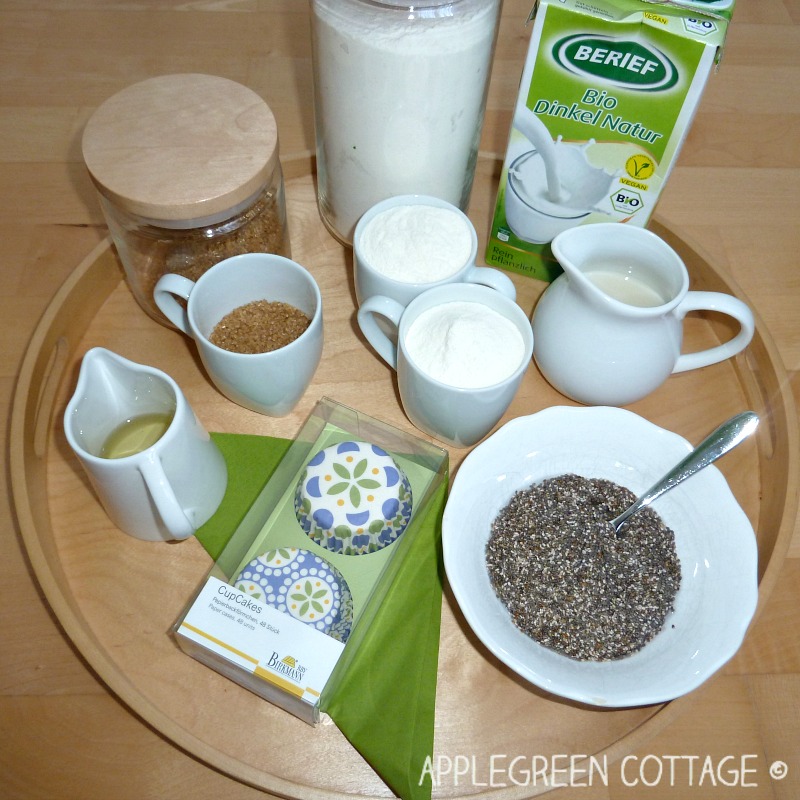 INGREDIENTS For The Vegan Muffin Recipe:
half a cup of sugar
(you can add more if you'd like - the original recipe calls for a whole cup of sugar)
two cups of flour
one cup of spelt milk (you can substitute it by one cup of plain yogurt or cow milk)
two spoonfuls of chia seeds
mixed with 6 spoonfuls of water (mix and put it aside for 10 minutes) - you can use two eggs instead
half a cup of sunflower oil
baking powder
optional: vanilla extract
add a large cup of frozen berries (or other fruit of your choice) - the more, the better!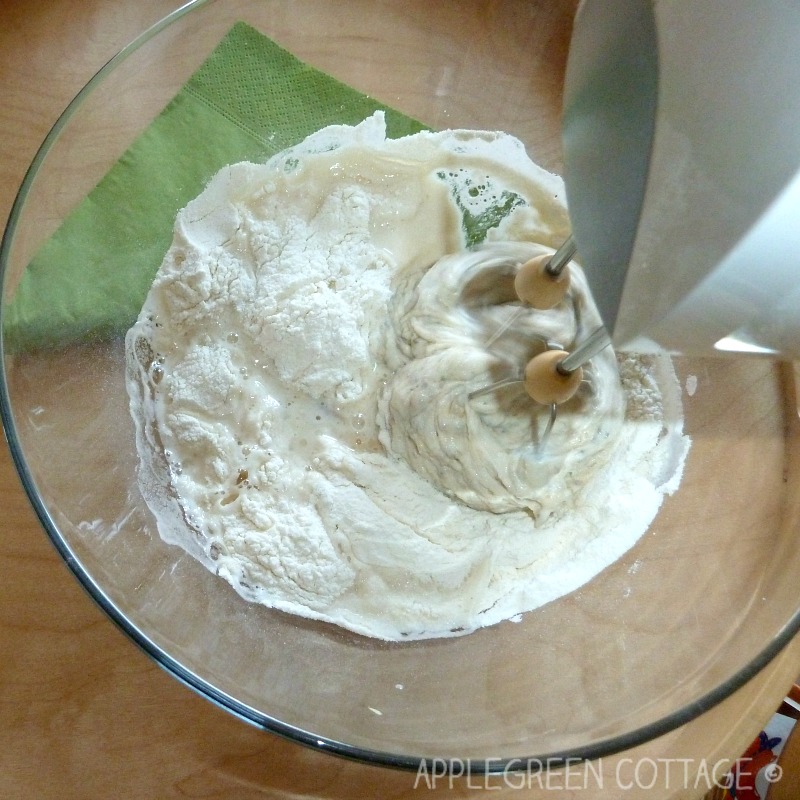 How To make Vegan Muffins - directions:
Throw all ingredients except berries into a bowl,
mix them and
add the berries at the end. (Yes, THAT simple!)
Bake for 20 minutes or so at 180 Celsius (350 Fahrenheit).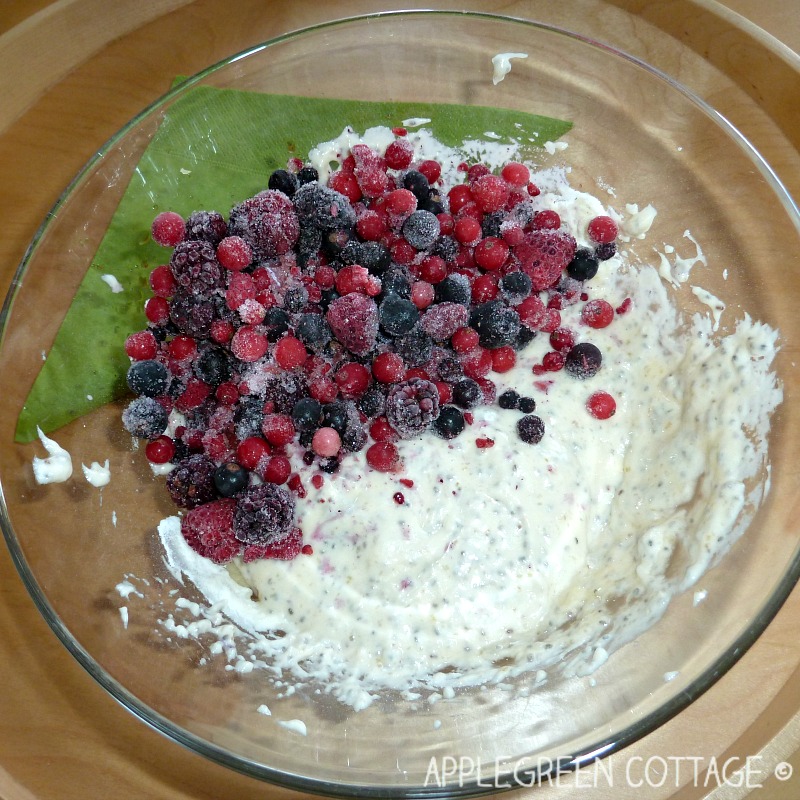 Now get your cupcake liners ready!
I felt these blue and green cuties were just the perfect match for a light sponge-cake-like biscuit packed with healthy berries! I got them as a new-year's present from a friend of mine. (And yes, you can get them in pink, too! If you're curious as I was, these are high-quality Birkmann Cupcake Baking Cups Liners
). And now she and her daughter were coming to visit, so what better occasion than now to unpack them and make a yummy treat!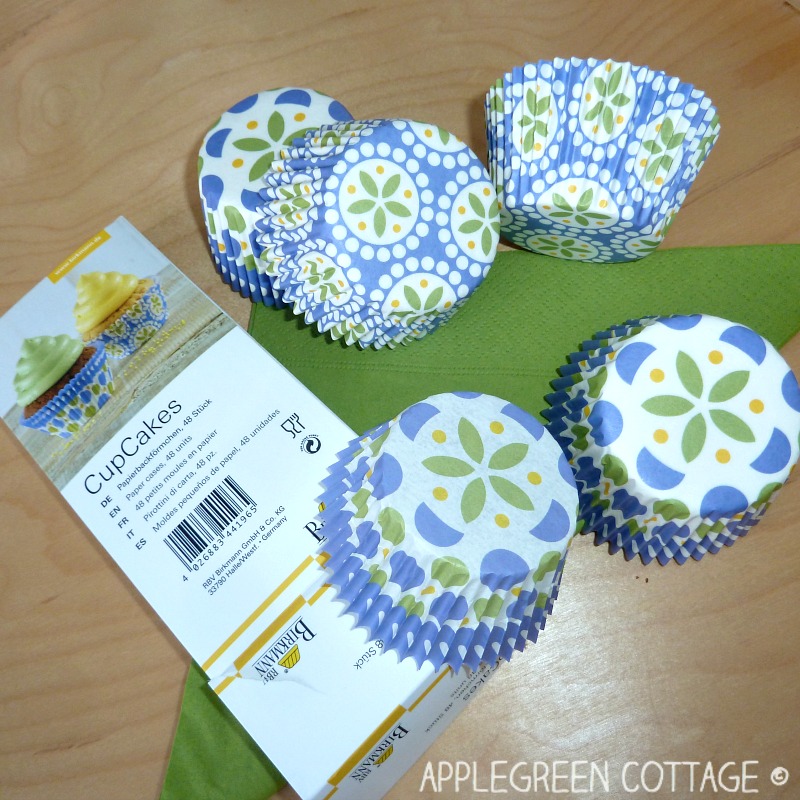 Since my friend's daughter is allergic to dairy products and eggs, I tweaked the recipe a bit, and used spelt milk instead of plain yogurt, and chia seeds instead of eggs. Perfect!
I also cheated on sugar, and halved the amount of sugar. Worked fine with me and the kids, as the berries gave enough taste to cover the lack of sugar. Now, I leave it to you if you want to do so or not, either way they will be fine.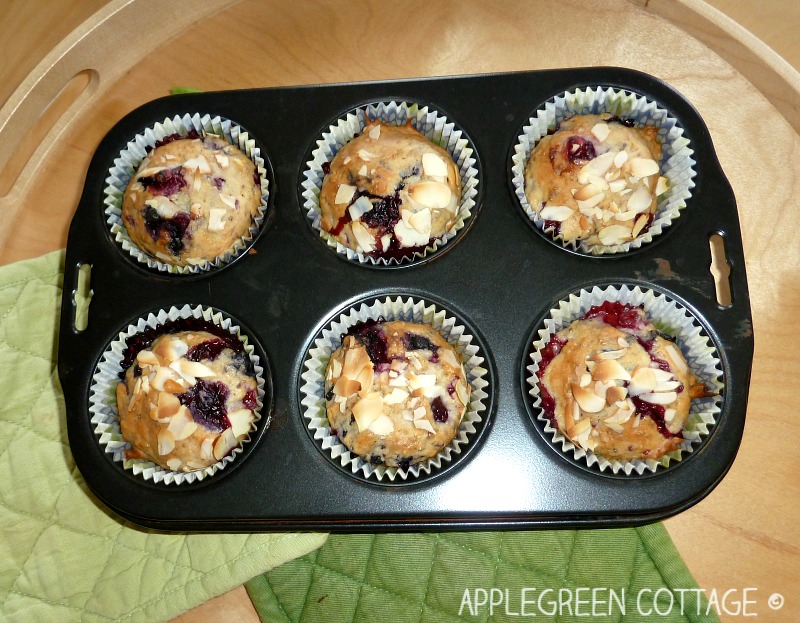 As soon as they were out of the oven and safely placed on a cake stand (well, actually after several minutes into the cooling process), our kid picked out two muffins he particularly liked, and set them safely aside. One for a (toddler) friend coming to visit, the other one for himself, off course. Nobody please touch any of the two!
Then he chose a third one to eat it while waiting for the friend to arrive. 😉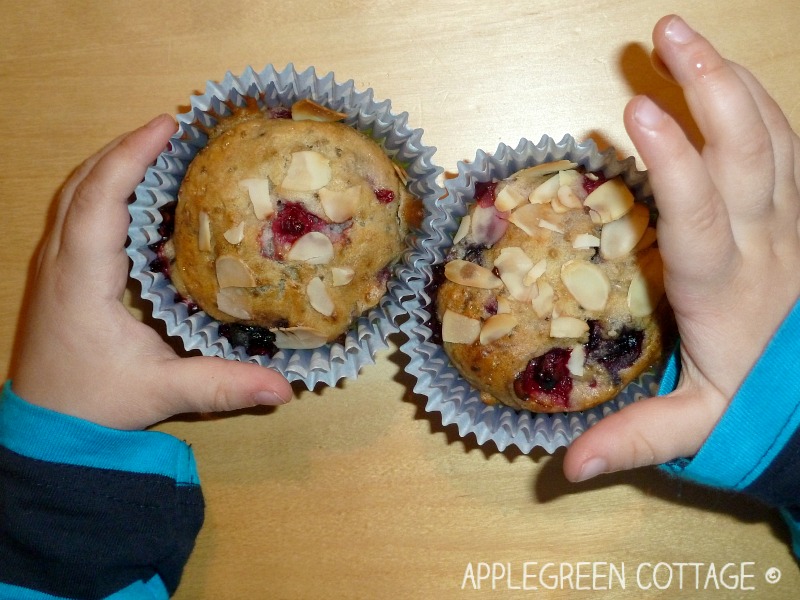 The best vegan blueberry muffins you can bake quickly - and they always turn out delicious!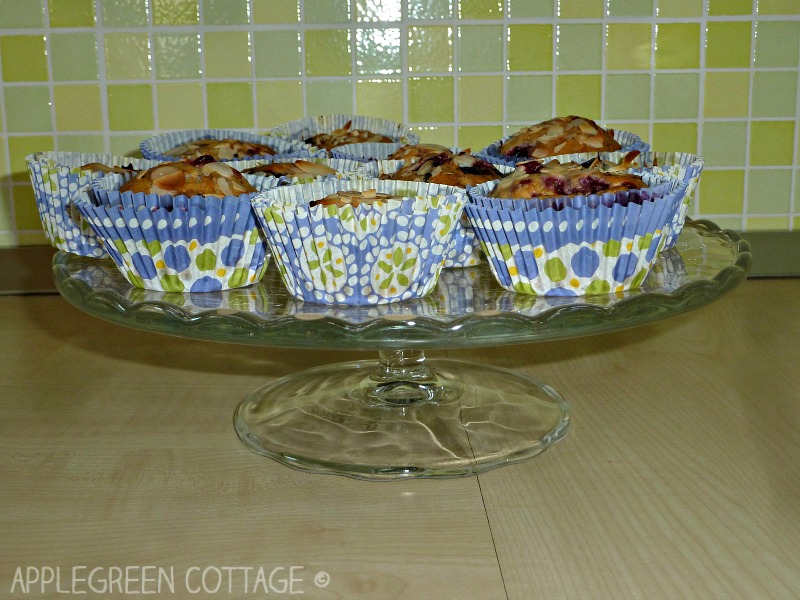 Want one, too? Here you go! Try out my best favorite vegan muffin recipe and let me go how it went.