Learn how to make lemon balm tea. Quick and easy!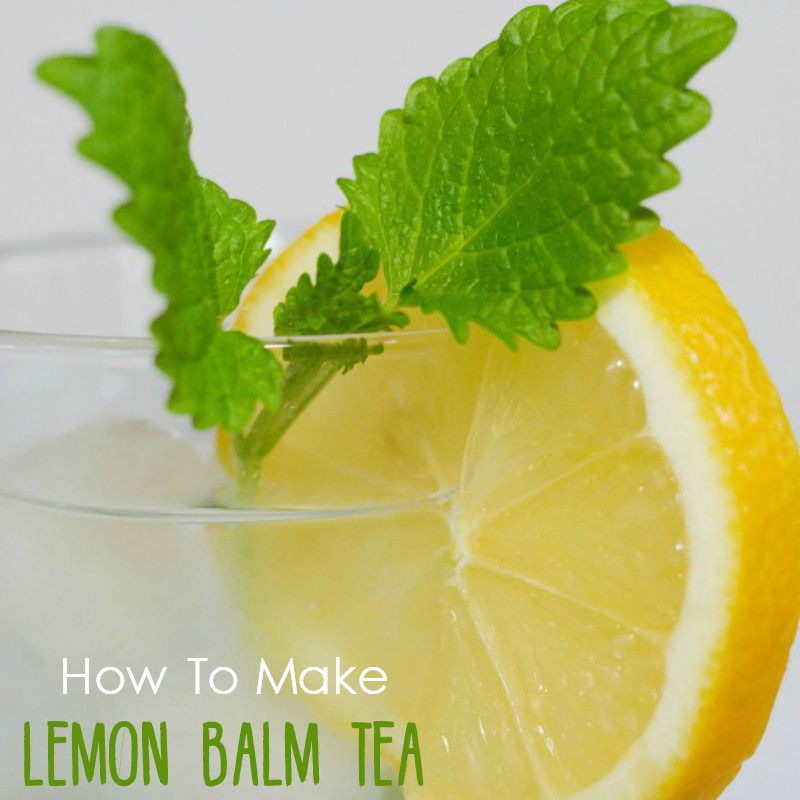 Lemon balm is really easy to grow, you can grow it in a pot indoors (like we did here), or outdoors. It is a calming herb and it has a lot of uses. Perfect for a cup of tea, either hot in the winter to fight off cold, or a nice glass of cool ice tea for the summer.
Lemon balm (if you google it, you'll find it under the name 'Melissa officinalis') is an easy-to-grow, fresh and calming herb that has a lot of uses.  It has a wonderful lemon-like aroma. I love making tea out of it. It's easy to make, so let's take a look at the process.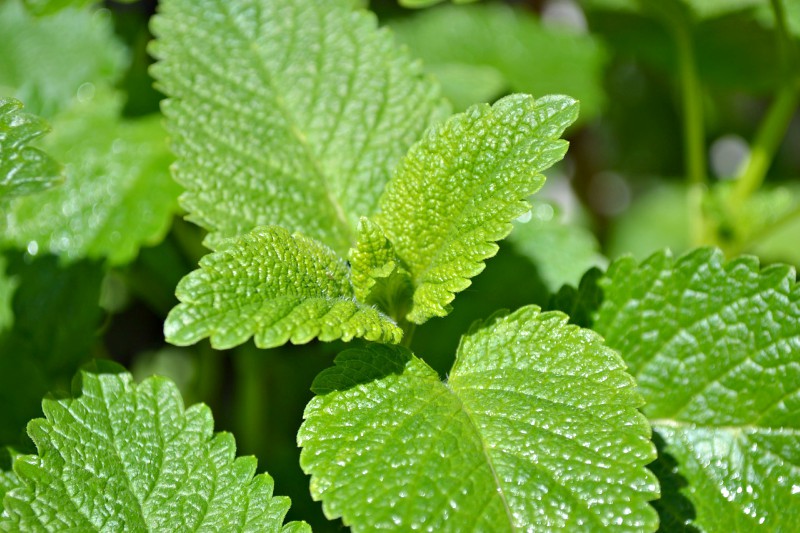 How To Make Lemon Balm Tea
Pluck a handful of lemon balm leaves
Boil water
Pour it over the leaves. Leave the leaves soak for 10 minutes.
Pour the tea into a glass pitcher, add some lemon and sweeten with honey. If you want your tea cold, let it cool and add a few ice cubes.
Enjoy!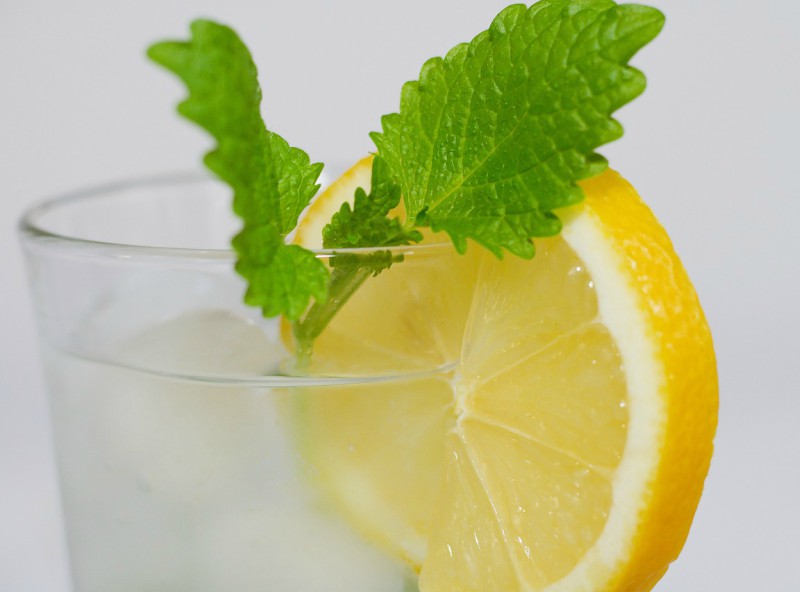 If you happen to have a pot of lemon balm growing on our balcony, garden or indoors, remember: time for a cup of fresh calming tea! Not only is it a great beverage, its lemon-like scent will freshen up your home, too! I used to purchase lemon balm essential oils at a local store to use in a diffuser as air freshener, but then I realized making a cup of tea from my home-grown herbs has the same effect!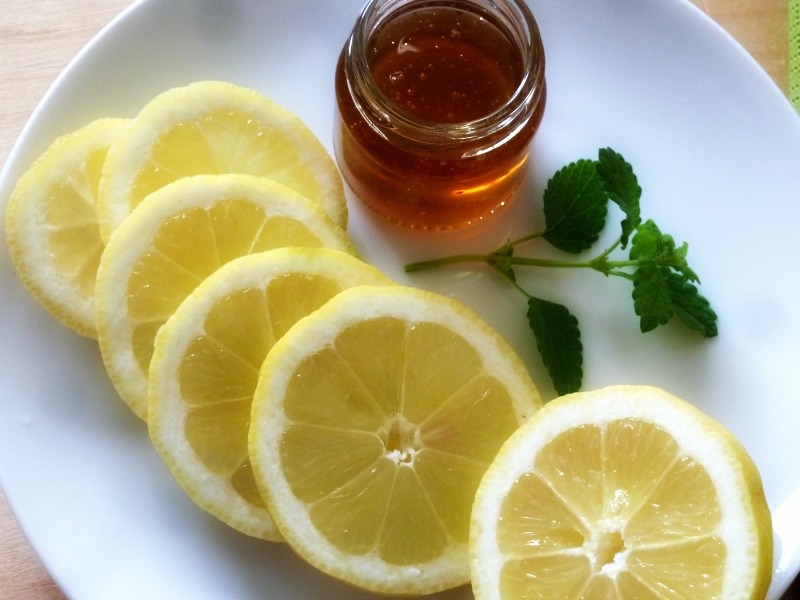 I always add honey as I have a bit of a sweet tooth.
While you need to be careful with the hot water if kids are around (I don't use boiling water when kids are close), making ice tea is a great activity for kids. We made lemon balm ice tea when our son was still a toddler, and you can read more about it here. We had so much fun!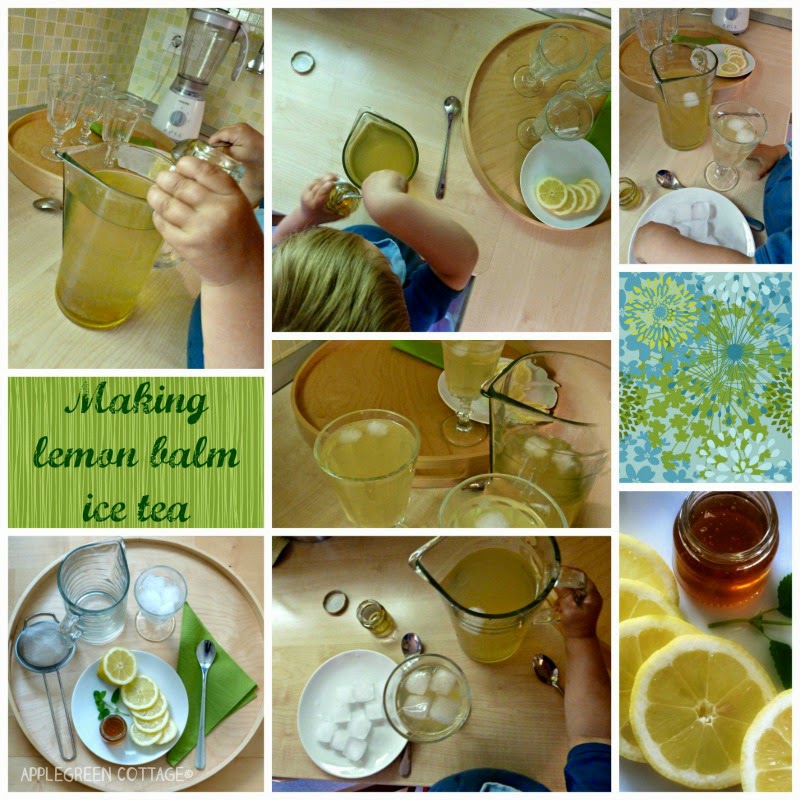 Save for Later: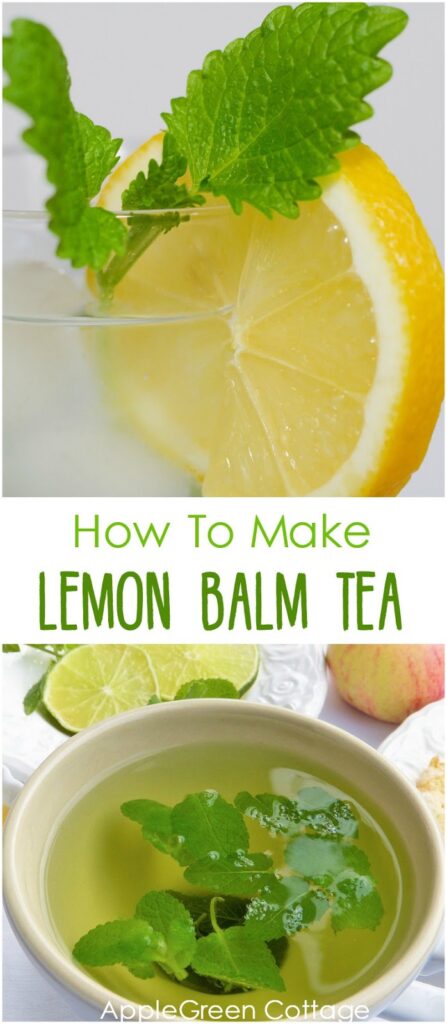 Basic Information About the Lemon Balm Tea
The Latin name for lemon balm is Melissa officinalis. Lemon balm is called the gladdening herb and can help with anxiety or feelings of overwhelm. It is a super easy herb to grow in your garden, balcony or even in a little pot on your kitchen counter, which makes it really accessible. It also has a great, freshening taste. Kids love it too.
WANT MORE FREE TUTORIALS AND GOODIES?
Get email updates and never miss out on new patterns, printables, and tutorials:
Or check out this pretty ALLina project bag pattern in our shop - for all your storage needs: