We love zucchini! It's an go-with-anything veggie and easily available. And tasty. You too? This will be just perfect for you to try out then: a delicious recipe for a zucchini pie.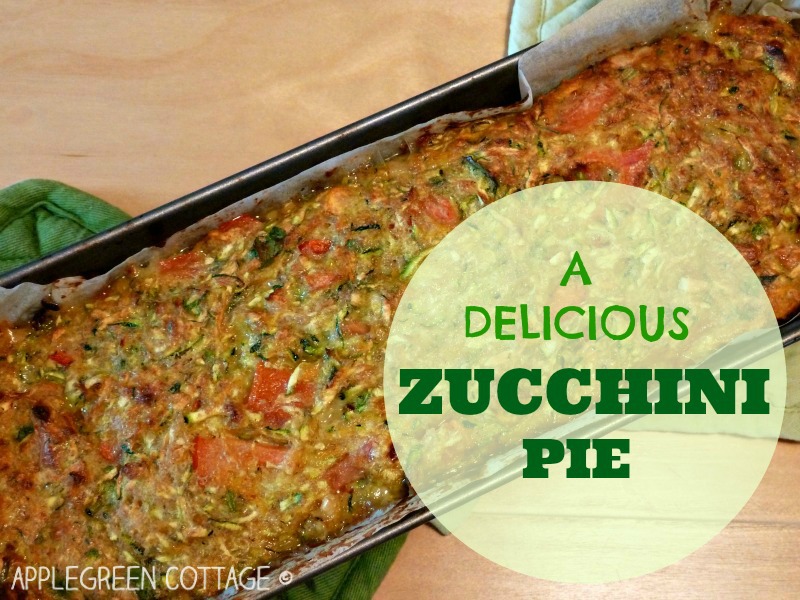 Apart from the fact that the summer seems to be over (but I intend to live in denial until something like Christmas, like every year) there are still plenty of crisp and fresh zucchini everywhere.
We love them (or did I already tell you this?) But even kids get tired of the same food made in the same way again and again, even if it's delicious 🙂 Sooner or later you've got them enough in the classic version and there comes a day towards the end of the summer when you need to try something else. (We've all been there, right?)
Here, a recipe for a zucchini pie - you might want to try it out and your kids will be grateful .. or just plain happy 🙂
recipe for a zucchini pie
INGREDIENTS for a zucchini pie
To give you an idea, that's what I got:
3 grated zucchini
1 grated carrot
2 eggs
a cup of wholegrain spelt flour (it may just as easily be any regular wheat flour, let's not make it complicated...)
a tiny bit of baking powder (though I'm not sure if I needed that, usually the eggs take care of the fluffy texture, but you never know...)
1 tomato (cut into bits)
1 bell pepper (cut into bits)
a clove of garlic
a pinch of salt
chopped parsley
a cube of coconut fat
... and anything else you'd like to add. Really, there is no limit. I was making the list up along with what I saw in the fridge (at the moment I wished for a different zucchini-type lunch), so you might want to go another way. It's ok, too.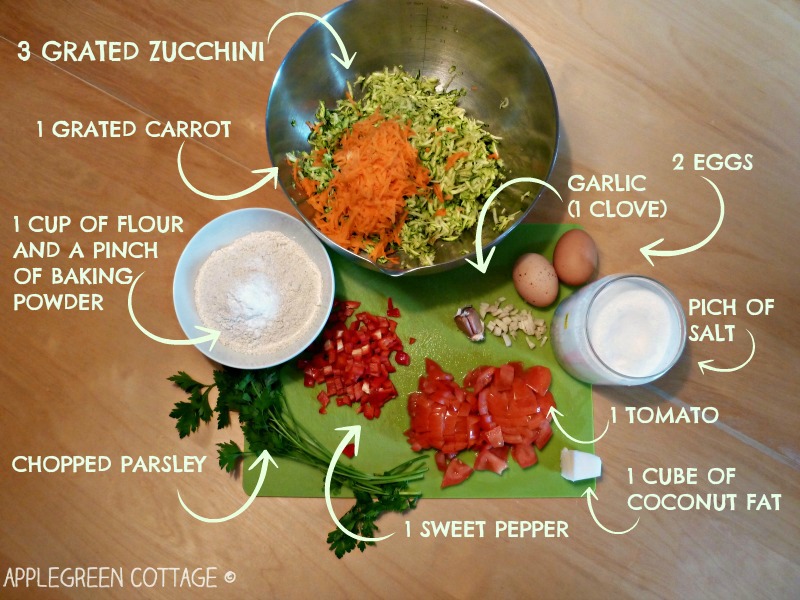 DIRECTIONS:
Stirr the eggs and then throw into the bowl everything you've prepared. Except for coconut fat - which I added to the top of the mixture only after I'd put it into the baking pan. Why? 'Cause I forgot to mix it in before. 🙂 And the zucchini pie turned out better this way.
The steps look like this: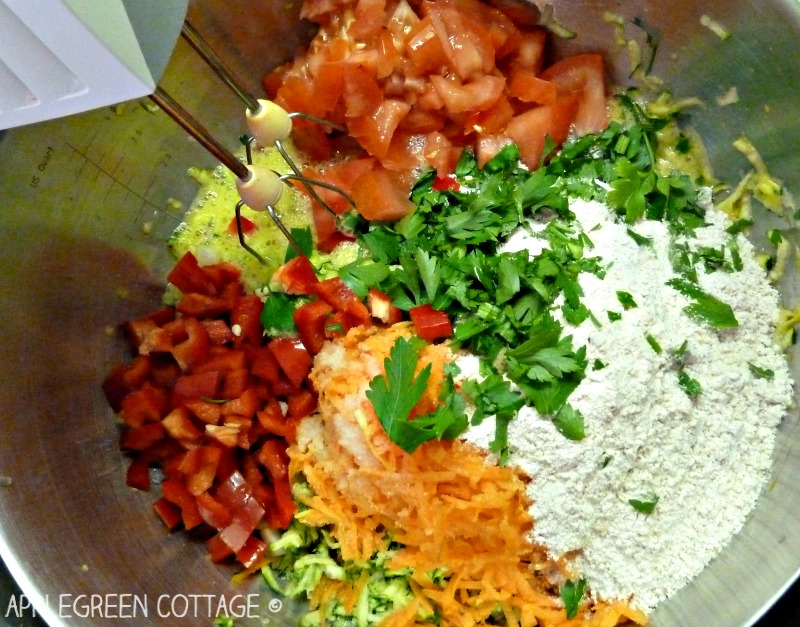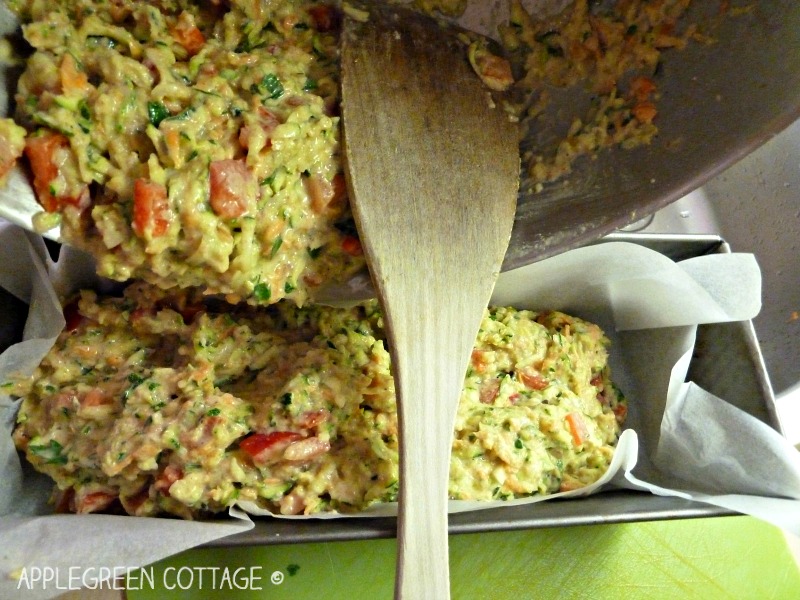 Aaaand let it stay in the oven at 190 deg. Celsius for ... eh, forget the exact timing. As long as you can wait. (=my usual timing.)
But for those of you who would want to know the number: I baked it for 16 minutes. At first. Checked - is it done yet? My curious eyes and nosy character, alright. And back it went into the oven because it wasn't done yet. Checked after another 5 minutes. Nope. Not yet. Another 10 And when I opened the oven after another 7 and a half minutes, I decided: it's done. Ready. So...to sum up: 38 minutes and a half. 🙂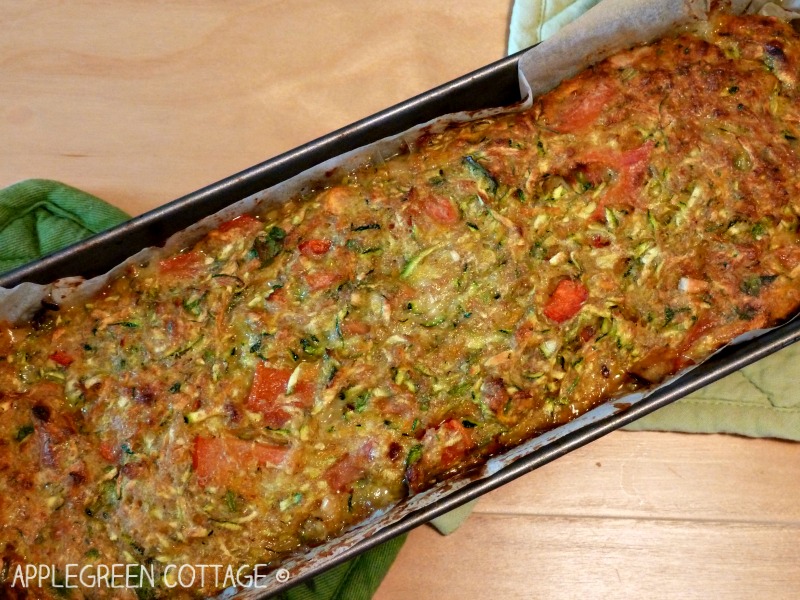 It looks like a veggie meatloaf, doesn't it?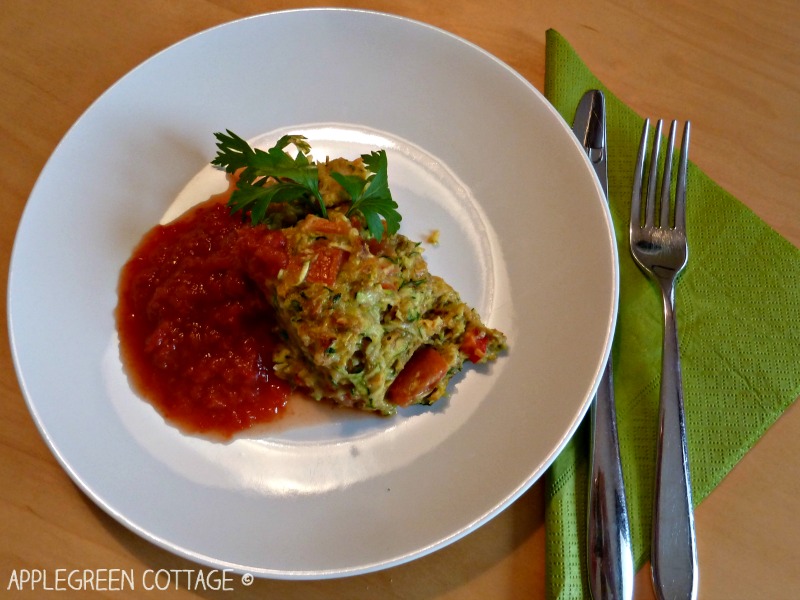 It can be served as an individual dish, topped by a good shower of home-made tomato sauce, but it would do just as well as a main dish along with polenta, or couscous. Or bread. Or ...you name it.
Viva zucchini, and - bon appetit 🙂
Damjana
YOU MIGHT ALSO WANT TO SEE: