See how to make your own notebook - Do you like colors? And paper? And sewing? What about sewing a notebook tailored exactly to your taste? Oh, you'll love this one. It's an easy, step-by-step tutorial to make adorable homemade notebooks. And that using one single straight stitch on your sewing machine. Make it just the way you like it! Also, feel free to add these free printable tags I offered a while ago.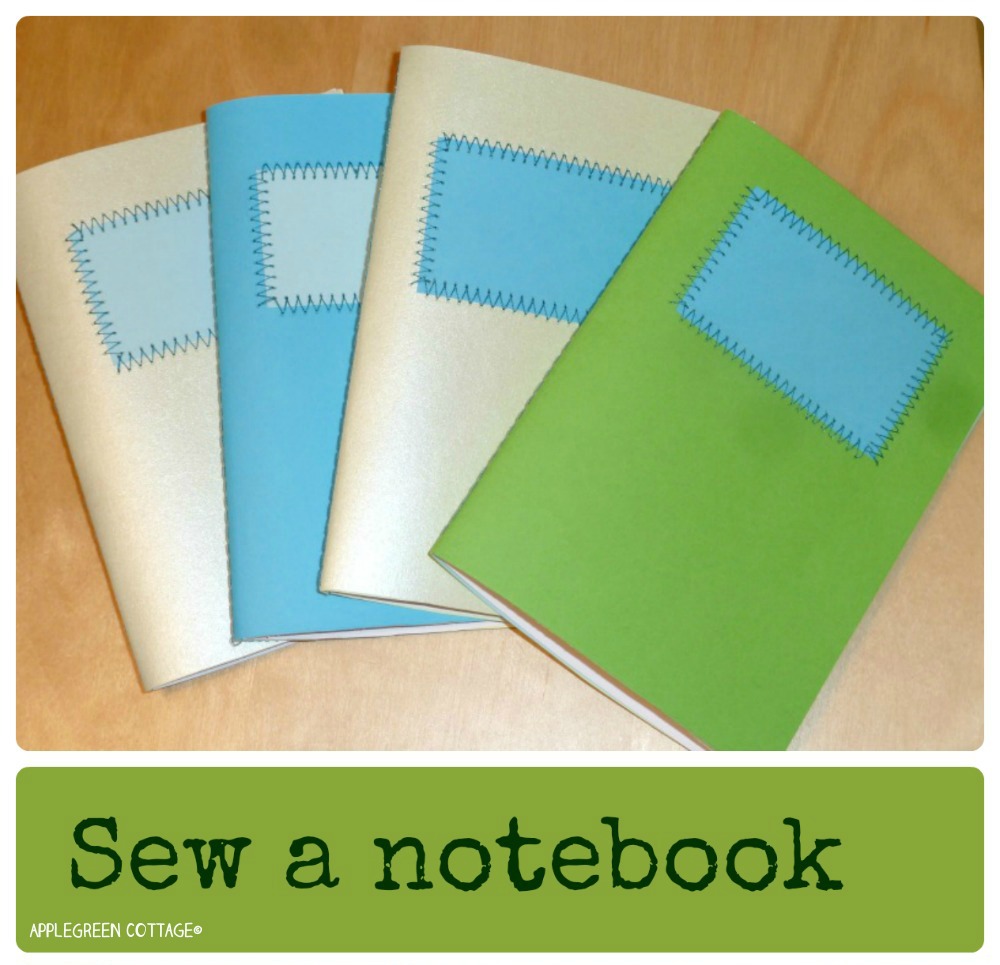 This post contains affiliate links at no additional cost to you. Thanks for your support! If you're here for sewing for school, also check out
How To Make Your Own Notebook
See how to make your own notebook (or ten) and enjoy this easy crafting project. I made 8 diy notebooks in half an hour - and that includes taking photos and selecting the colors!
Supplies to Sew A Notebook
5 sheets of A4/lettersize paper per notebook, each cut in half (=getting 10 sheets)
one piece of A5/half-letter size paper for the notebook cover (something you really like 🙂
a piece of other colored paper, to use it on the cover
scissors or cutting knife
sewing machine
optional: decorative materials (scrapbooking stickers, washi tape, these free printable tags)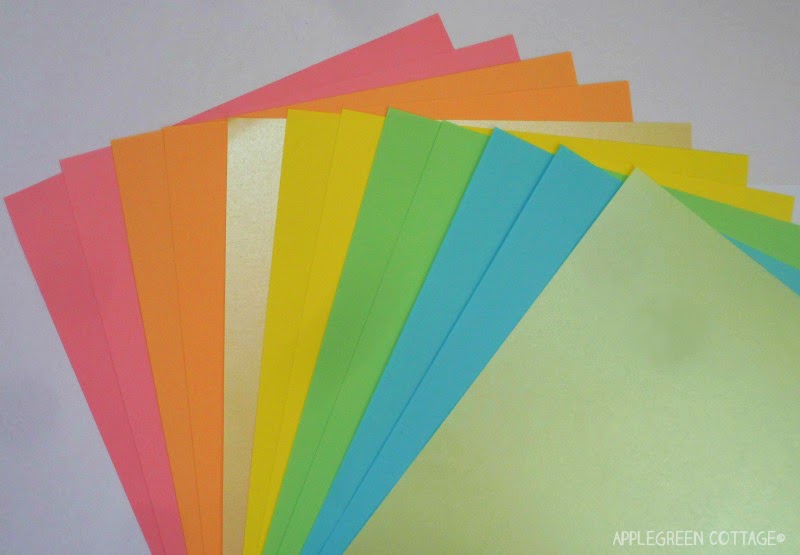 The paper for the inside of the notebook can be white or - even better - use the lightly colored ones - and they even do not need to be the same color. I mixed whites and pastels.
Steps to Make A Notebook:
1) Folding and assembling: fold the 10 sheets of A5 paper and the cover page in half. Assemble the inside sheets together, and put the cover on the outside. (The photo shows the 8 sets I made initially, you'll only have one.)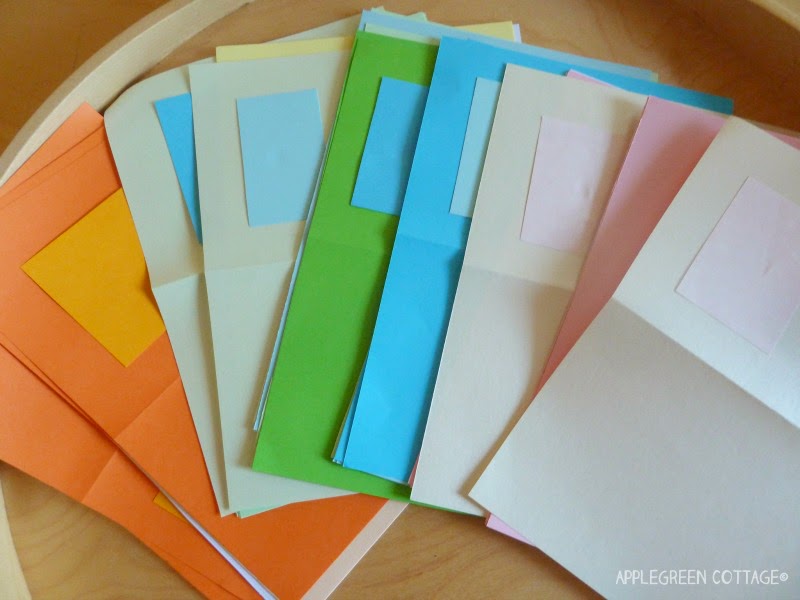 2) OPTIONAL: you can add ornaments or a small rectangle of another colored paper on the front part. You can simply glue these extra parts to the cover, or sew them like I did. (I just looove the zigzag stitch, can you tell?)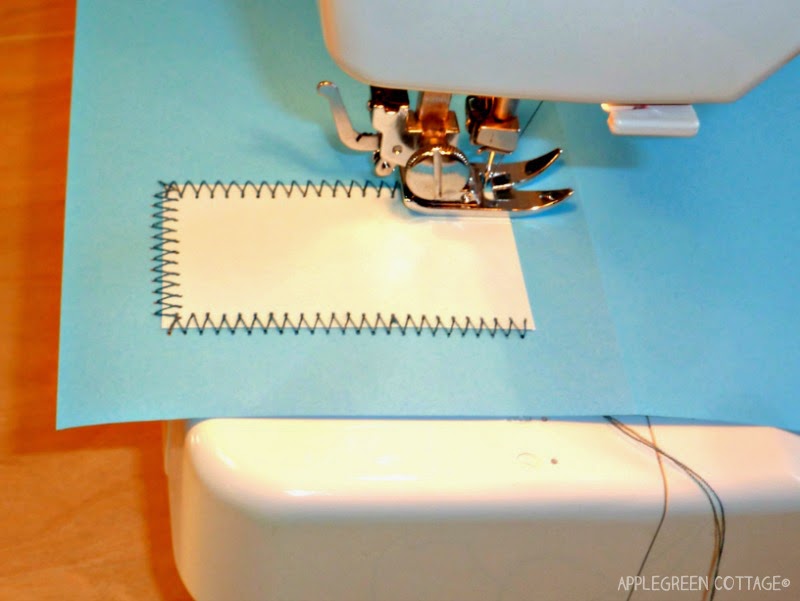 3) Sew through the entire pile of paper using the regular straight stitch. Just follow the fold, it's even simpler than it looks.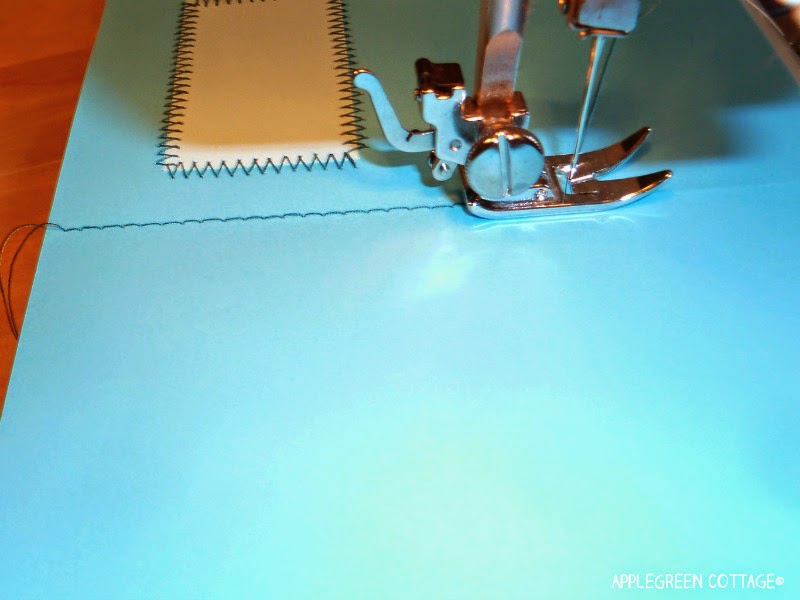 4) Secure the stitches: tie a knot at the beginning and end of the stitch and cut off the excess thread. As you'll notice, I hid the knots on the inside part of the notebook.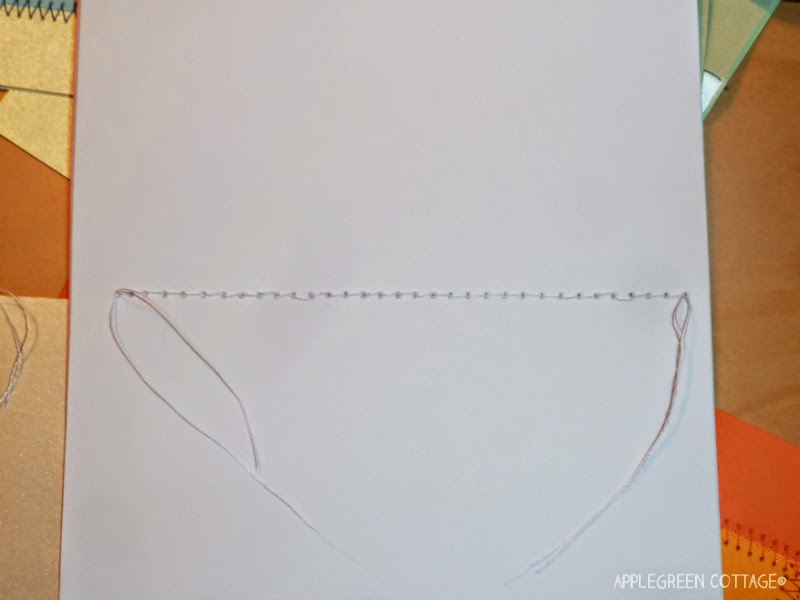 5) Cut off any excess paper if you like an extra even edge. Now, you've made yourself a beautiful notebook. Enjoy!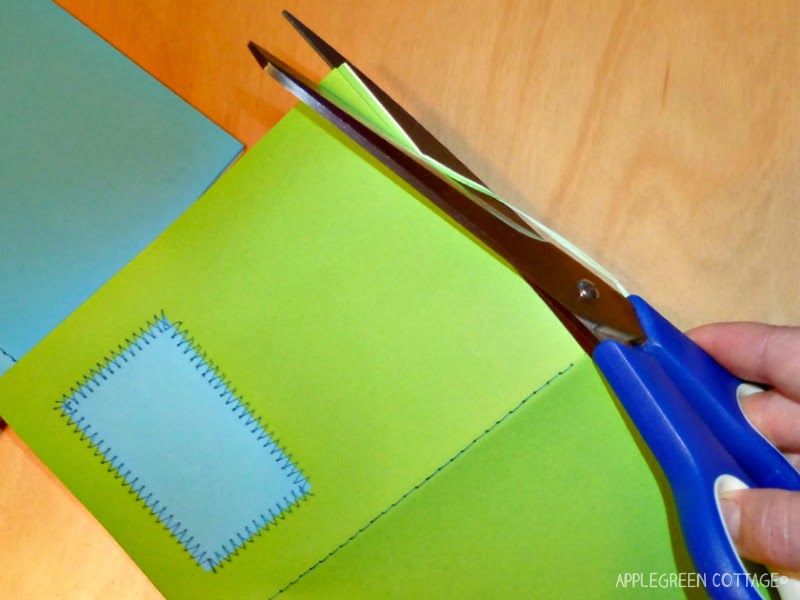 So this is was my current collection of DIY notebooks: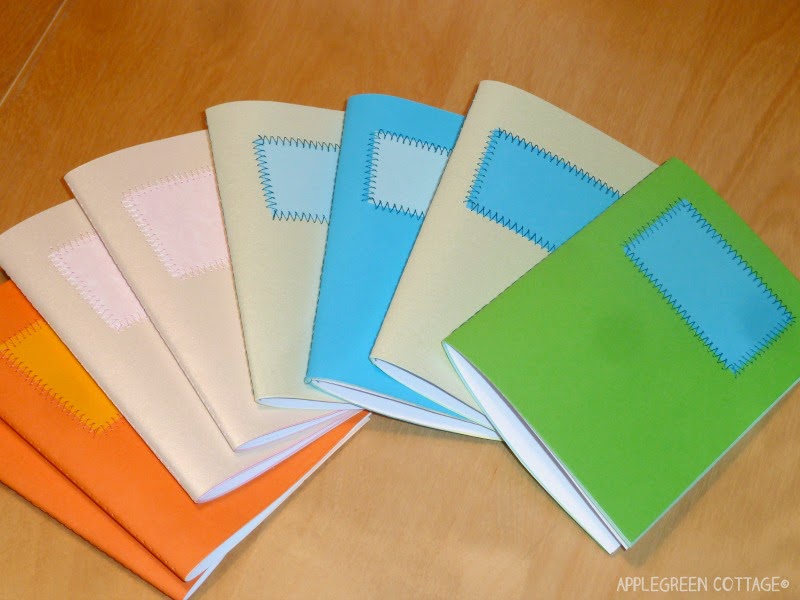 BONUS HINT No 1: Actually, you can make them even prettier and more personalized by adding any paper crafting decorations you can think of. You might want to use some of these ideas:
1) Washi tape. These cute pieces on Etsy.
2) Fun scrapbooking stickers, like these.
3) But you'll get the most for your money if you get yourself some STAMPS (you can make literally hundreds of marvelous cover pages using one single stamp 🙂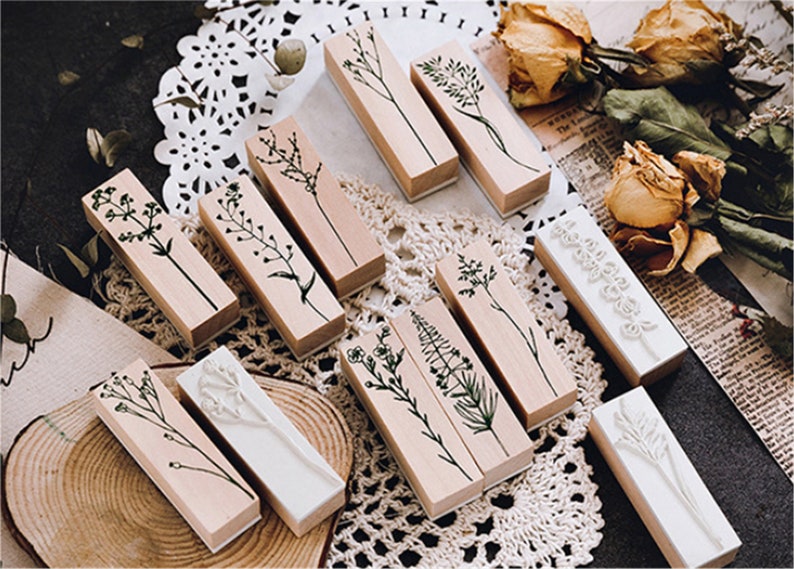 These have been marked down as I'm writing this, but find them just beautiful
BONUS HINT No 2:
You'll notice that it is impossible to stop at one single piece of notebook and might soon realize you've made too many of them... But don't worry, they'll make a perfect diy present. Save this crafty idea for later: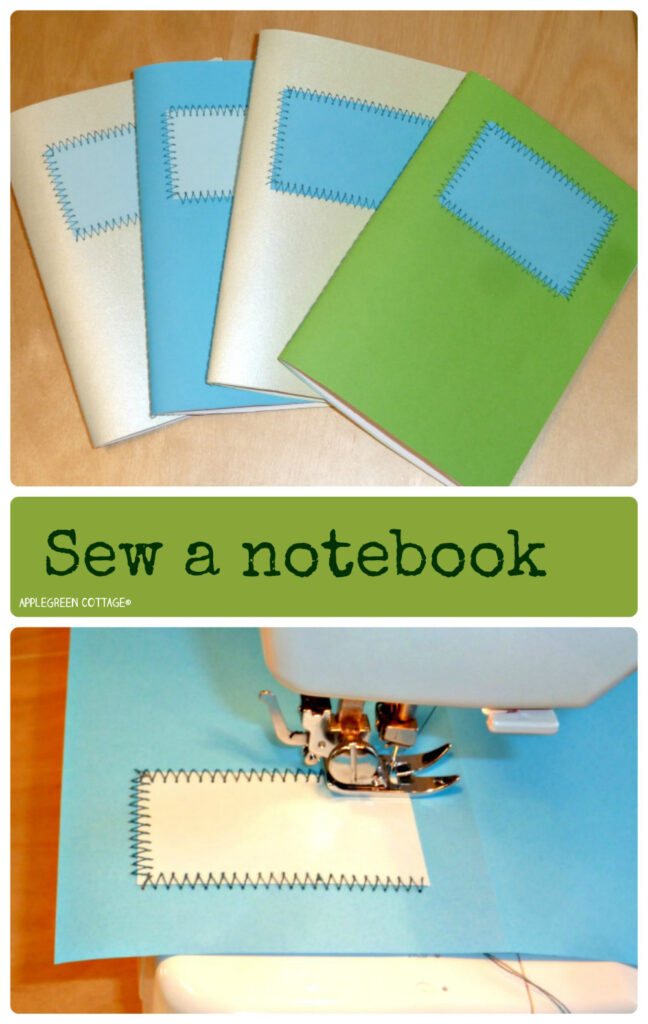 More DIY tutorials are on their way - stay tuned! Happy crafting!
WANT MORE FREE TUTORIALS AND GOODIES?
Get email updates and never miss out on new patterns, printables and tutorials. If you sign up at THIS link, you'll also get the Fabric Hanging Basket Template for FREE, right now. A cute and easy-sew!
Or check out this pretty ALLina project bag pattern in my shop - for all your storage needs: