If you need a set of fruit-themed images for a diy matching game, you've come to the right place. Here is the first piece of free printables for kids, out of the series of five: fruit printables Check them out and print them as many times as needed.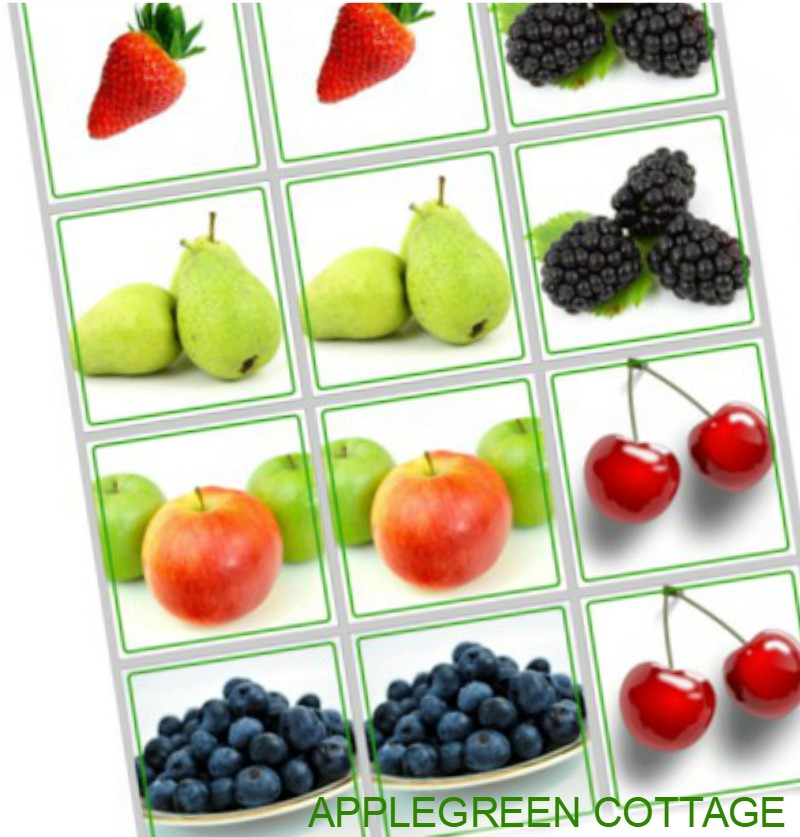 Fruit Printables
From time to time, I hear complaints from moms saying their toddlers just stopped eating fruit. Now, this one is for you, moms of picky 'no-fruit' eaters: free printables. It will be fun! The cards can be used as a memory game, for matching pairs, etc... It's up to you! For today, I only selected 6 pairs. On its own, it might be suitable as a kit for the youngest. But the 'Collection' will expand in the coming weeks and you can consider this to be your starter package.
I intentionally tried to keep it as real as possible - I used photos, not illustrations. And that's for a reason. But more on that some other time, now it's time you ...
How-to use the free printable file
Save the file below to your desktop.
Open the PDF file in Adobe Reader
Print the page on cardstock.
Cut the cards along the lines.
If you have no cardstock at hand, you can print the pdf on a regular piece of paper and then laminate it to make the cards sturdier. They will last longer.
In case you'd like a preview, it's here: the file will look like this when printed.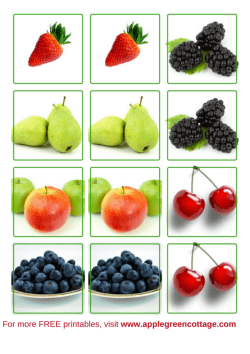 As a 'side effect', the matching game might lure your toddler back into fruit-land.
Just make sure you've got at least one type of fruit pictured in the printables ready when the playing starts - or ends.
I'd love to say now that you should prepare real fruit in cups to be matched with the cards, but one might not have all types of fruit at home all the time, right? However, if you manage to find 3 or 4 types of fruit, that would make a perfect matching activity.
And let me give you a heads-up on this one: the free printables collection that is available to you here WILL EXPAND. Should you wonder if it is worth printing out the (now still very limited number of) photos - yes, it is, as there will soon be more available for your toddler to use and play with. (What a nice memory game cards collection this could become, right?)
And if you let me know what type of photos you'd like to see here (trucks, daisies,...elves?), I'll be happy to help you out. Have fun!
Want to get the entire free printable series?
Free Printable Template
I've created a printable you can get for free. To open the FREE TEMPLATE, click the button below:
WANT MORE FREE TUTORIALS AND GOODIES?
Get email updates and never miss out on new patterns, printables, and tutorials:
Or …check out the Earwarmer Headband pattern in 8 Sizes in our shop: