What about some new FREE PRINTABLES? Here is the fifth piece of free printables for kids, and the last in the series. Check them all out and print them as many times as needed.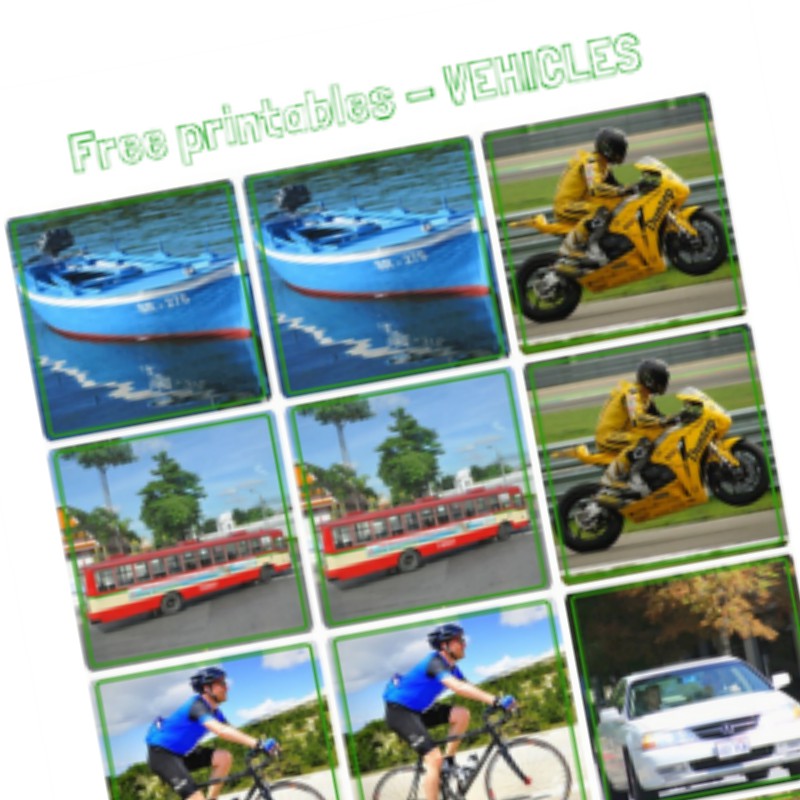 By now, I believe you've made yourself familiar withe the free printables series on my blog. If not, help yourself to get the first four in the series:
Vehicles Printables
Today's one is probably primarily for boys: means of transport. Vehicles. A boat, a motorcycle, a bus, a bike, a car, and a train. But I hope both boys and girls will enjoy playing with the printable.
Download the FREE printables:
Join Free Newsletter and get - not just one but - ALL 5 Free Printables from the series HERE: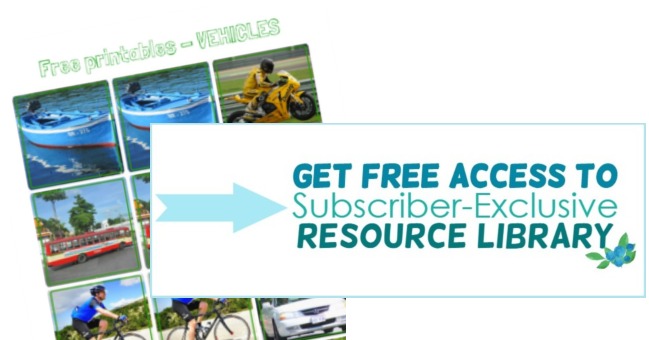 ALREADY GOT YOUR PASSWORD? 
LOGIN RIGHT HERE, with the password from the newsletter.
In case you'd like a preview, it's here: the file will look like this when printed: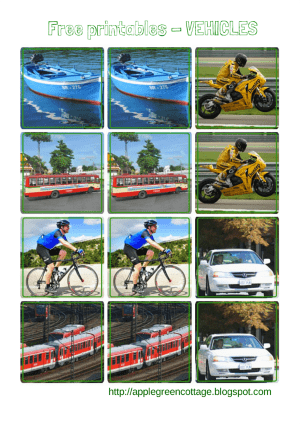 As usually, I'm adding several printing hints to make it easier to you:
Open the PDF file
Print the page on cardstock.
Cut the cards along the lines.
If you have no cardstock at hand, you can print the pdf on a regular piece of paper and then laminate it to make the cards sturdier. They will last longer.
The cards can be used as a
memory game
, for
matching pairs
, etc... It's up to you! I sincerely hope you will find them useful. I used photos, not illustrations. This time, I used photos in their natural surroundings (meaning no white background). Let me know if this works better with your kids.
Have fun 🙂
Damjana
Want More Free Printables+Tutorials?
Get email updates and never miss out on new printables, templates and tutorials. If you sign up at 
THIS link
, you'll also get the 
Fabric Hanging Basket Template
for FREE, right now.
A cute and easy-sew - and perfect for organizing your kids room or home office: