New free printable sheet here on the blog, this time with images from stationery  and crafting. You know I have an entire free printables serise on this site, right? Scroll down and grab them all!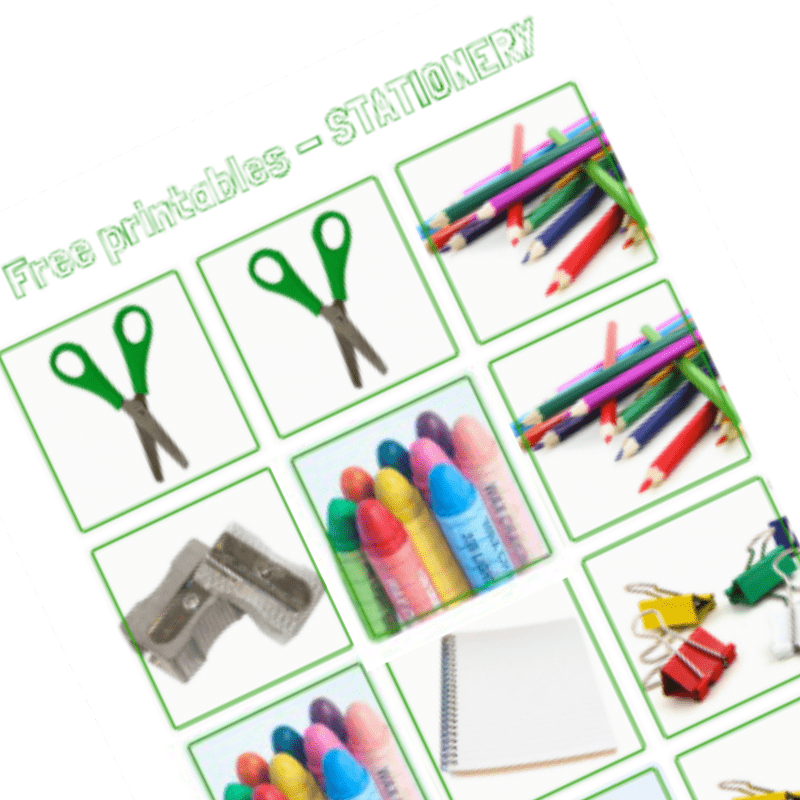 First, help yourself to get the first two in the series: free printables - FRUIT, and free printables - VEGGIES. Now, the third free printable comes along:
Free Printable Stationery PDF
You have most probably already found the time to
print out the first two sets,
and your toddlers have been playing around with pairs of fruit and veggies for quite some time. Now it's time for some variation. And it will no longer be food, this time it's various items you'll easily find in your home, stationery or tools for crafting, if you want:
Download the FREE printables:
Join Free Newsletter and get - not just one but - ALL 5 Free Printables from the series HERE: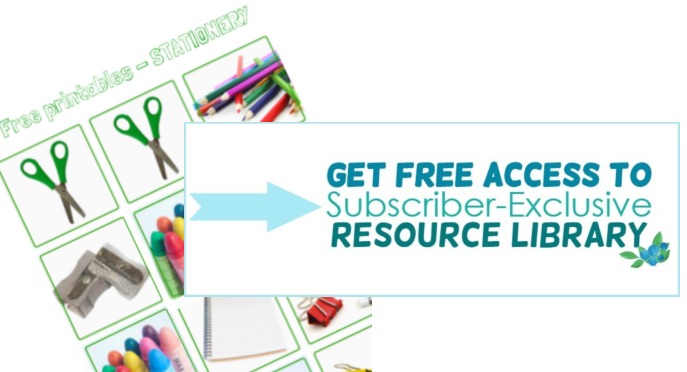 Sign up for my free newsletter HERE and get access to the files once you confirm your subscription! If you're already a subscriber, you can access the printable series with the password in each newsletter, in the resource library.

ALREADY GOT YOUR PASSWORD? 
LOGIN RIGHT HERE, with the password from the newsletter.
Just a little help for printing:
Open the PDF file
Print the page on cardstock.
Cut the cards along the lines.
If you have no cardstock at hand, you can print the pdf on a regular piece of paper and then laminate it to make the cards sturdier. They will last longer.
In case you'd like a preview, it's here: the file will look like this when printed: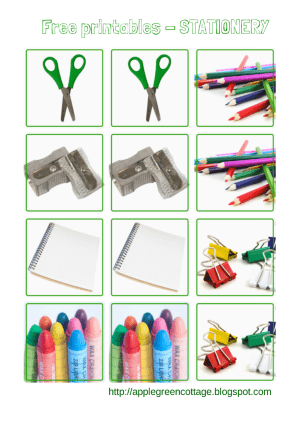 The cards can be used as a memory game, for matching pairs, etc... It's up to you! I sincerely hope you will find them useful. I used photos, not illustrations. The white background eliminates 'background noise' and makes it easier for the youngest to use.
And off course, you can match real pieces of objects to the cards, if you happen to have them somewhere in the house. (Just be careful with small or pointy items or scissors, if you intend to add them, and select the kid-safe kind that won't be dangerous to your toddler!)
The 'Collection' is to be EXPANDED in the coming weeks, giving you and your kids more freedom to play around. Until next time, give it a try, play a memory game or two, let the kids explore... And just in case you missed out on these, here are the links to other posts in the series:
Have fun 🙂
Damjana
Want More Free Printables+Tutorials?
Get email updates and never miss out on new printables, templates and tutorials. If you sign up at 
THIS link
, you'll also get the 
Fabric Hanging Basket Template
for FREE, right now.
A cute and easy-sew - and perfect for organizing your kids room or home office: