An easy idea for bread making with kids.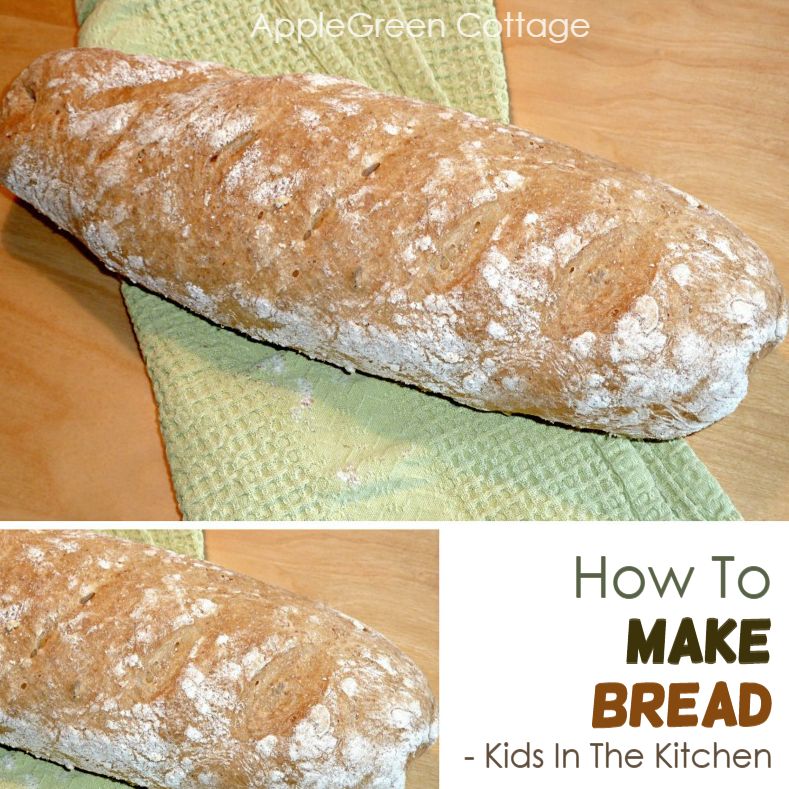 This is an idea of how to make bread with kids in the kitchen. It's not a fancy recipe, it's how we make bread when kids are ready for some sensory play (an alternative would be this sensory activity with flour) and we have some time on our hands too. So no pressure, just fun.
It's easy. What you do need is some flour, yeast, a pinch of salt and water. And a helping hand from your busy play dough-loving toddler who will certainly be happy to jump in and this time make some real food - bread.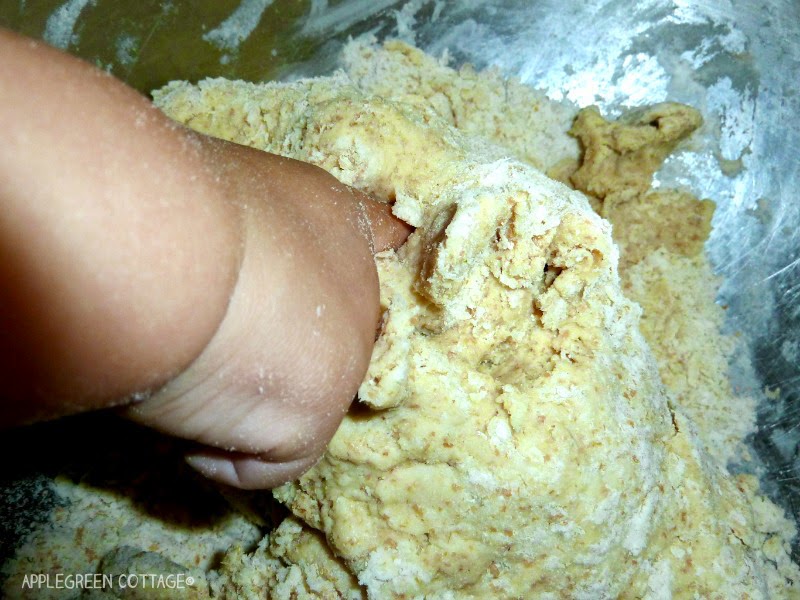 Kids love doing real stuff. Our toddler grabs his red apron whenever he notices that something is going on in the kitchen. (Tina, thanks again, you'll notice he uses it a lot!) And then - it all looks like messing with play dough. Drilling into the dough, turning and kneading it, pulling and tearing pieces apart, combining them again, then drilling a hole with his index finger and carefully examining what's inside...
I offered him several types of seeds to knead into the dough - you can use sesame, pumpkin, sunflower seeds, whatever you happen to have (avoid it if your kid is allergic to that). To make long story short, this can be a fun kitchen adventure. Oh and I owe you a quick kind-a-recipe, of course:
How To Make Homemade Bread
This is the simplified way to make bread when baking with kids. We use 4 ingredients only - a mixture of white flour and wholemeal spelt flour. Add yeast, a pinch of salt, and water. As an extra, you can add sesame, pumpkin, sunflower seeds. That's all.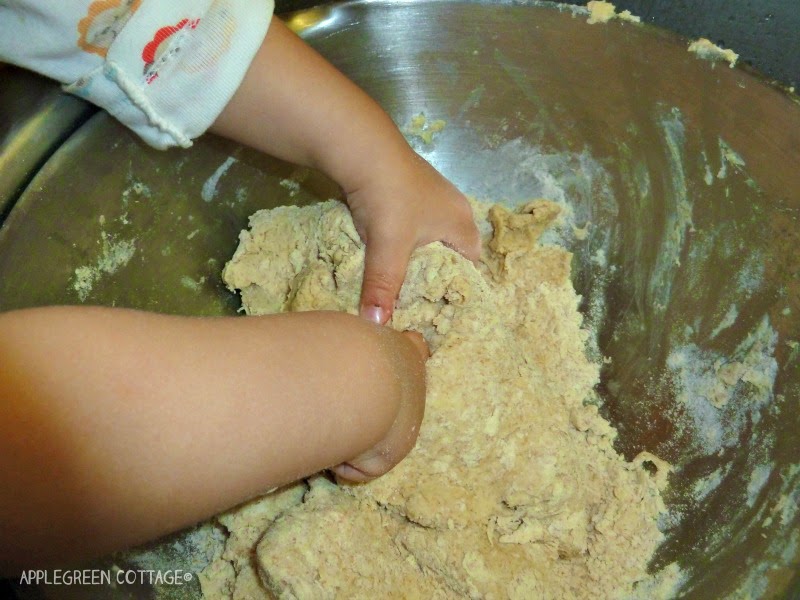 And what a joy when your little angel gets to hold and eat something he or she made! Give it a try, it is a wonderful activity on a rainy day.
Oh, and sometimes we make bird-shaped bread too, usually in the spring. It's a lovely family tradition we only follow here and there. I hope that now I mentioned it we'll do it more often. Enjoy!
And you can use this pretty free basket pattern to make a pretty bread basket.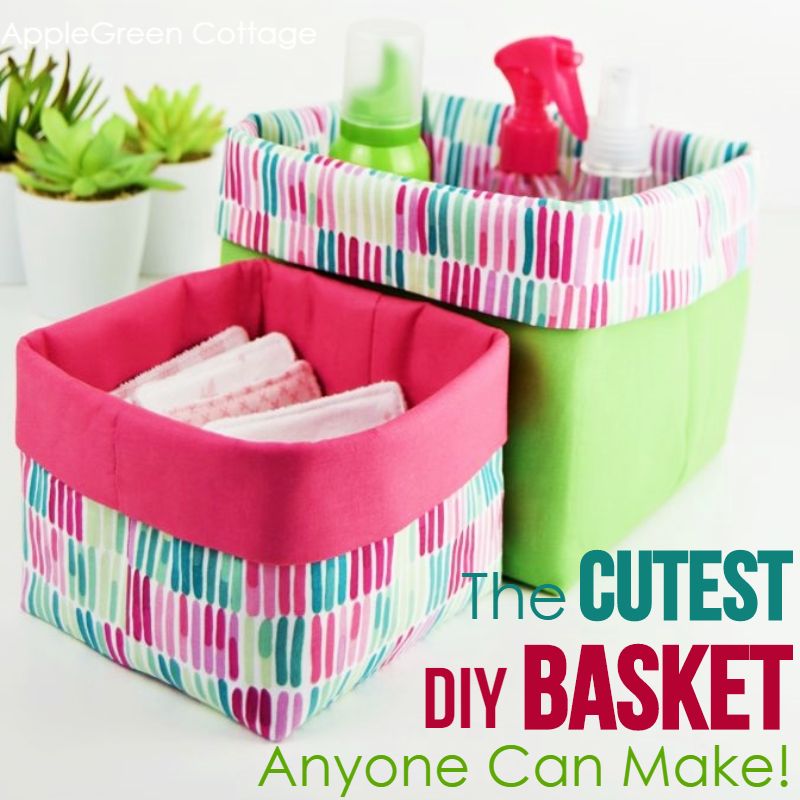 Save for later: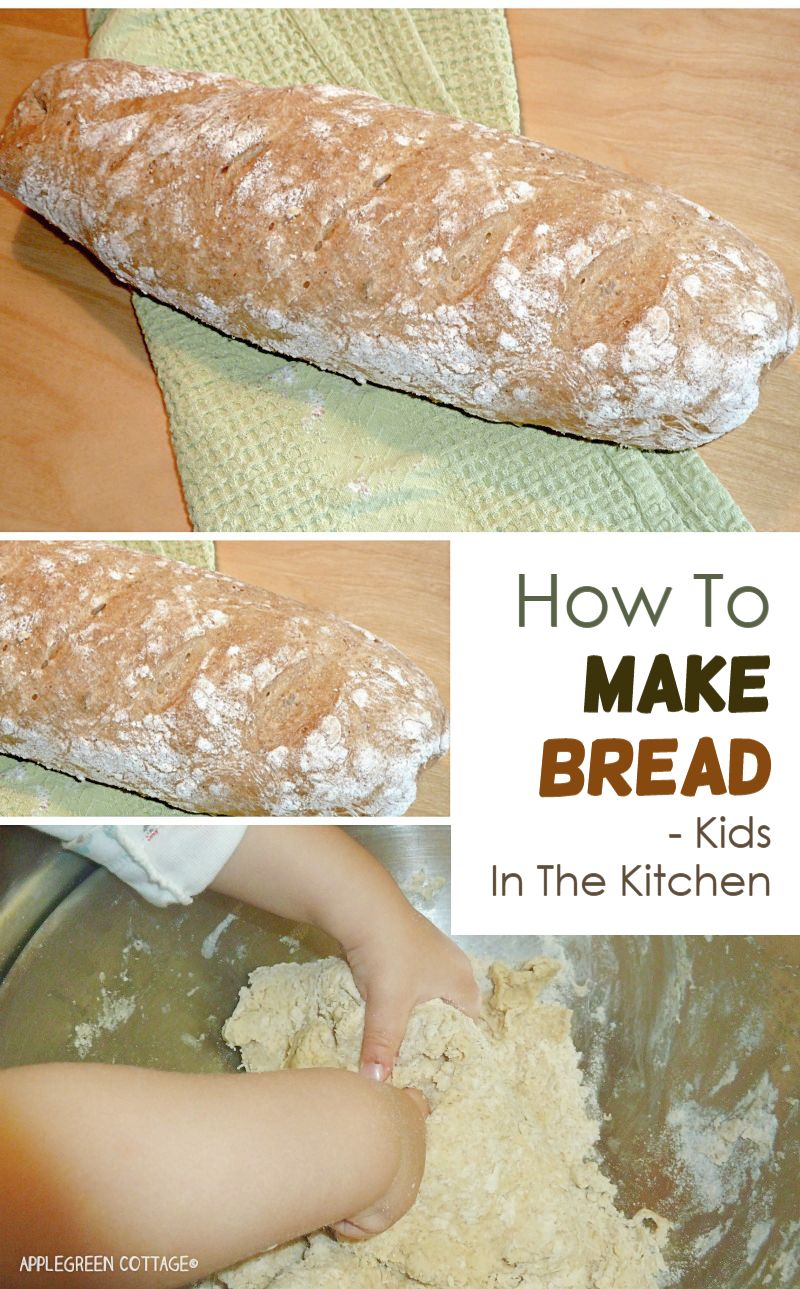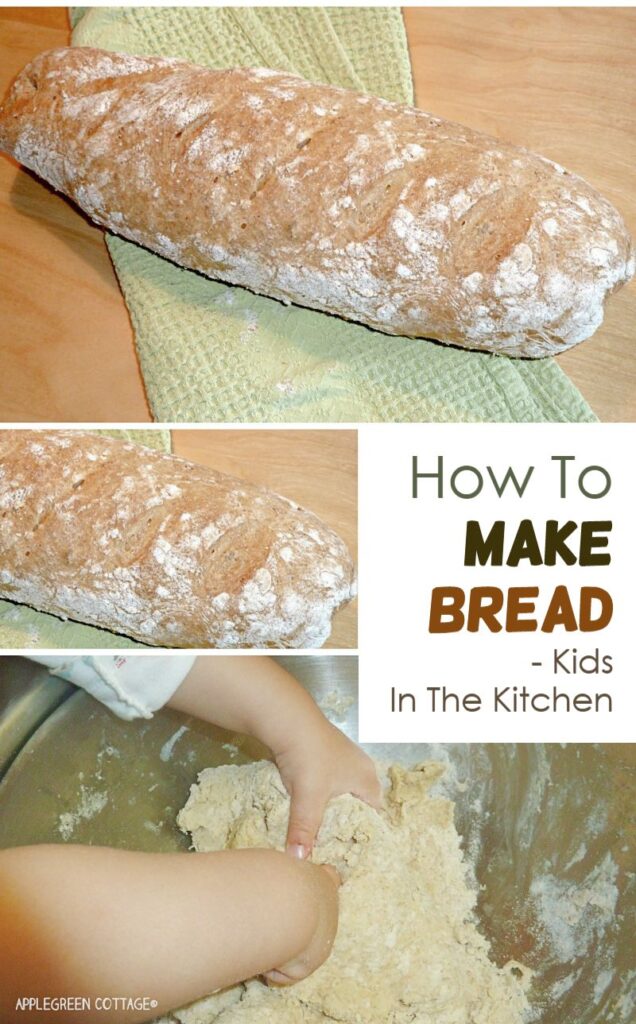 Damjana
WANT MORE FREE TUTORIALS AND PATTERNS?
Get email updates and never miss out on new patterns, printables, and tutorials: