Meet the SILA Duo Pouch Pattern. It is a set of classics – a large, flat-bottom pouch with a full-width front pocket that can hold a second, flat pouch that functions as an additional, entirely removable pocket.
The 2 pouches are sized to fit inside one another for easy organization: the large, double-pocket zipper bag will house the small, flat zipper pouch. So convenient!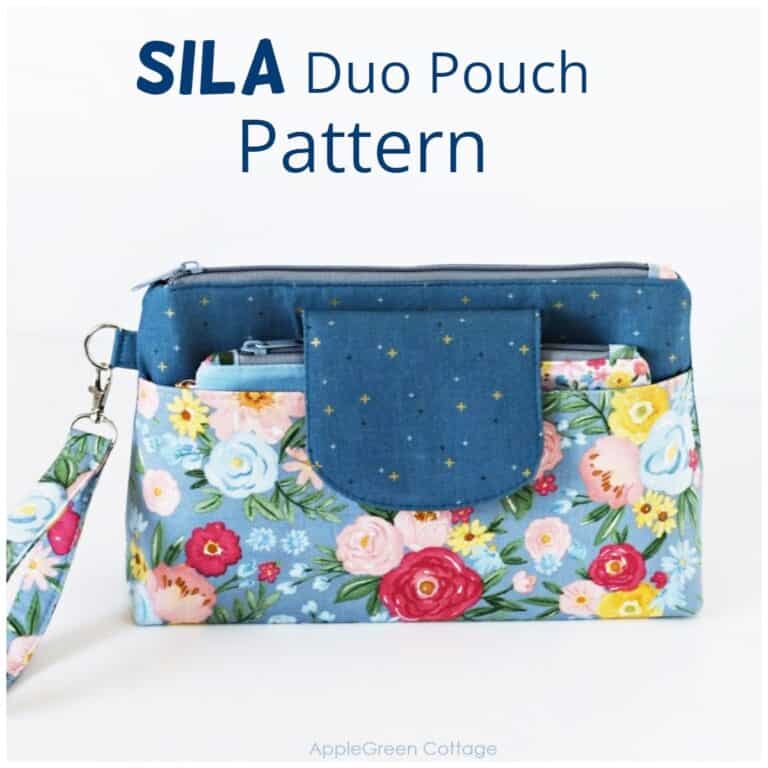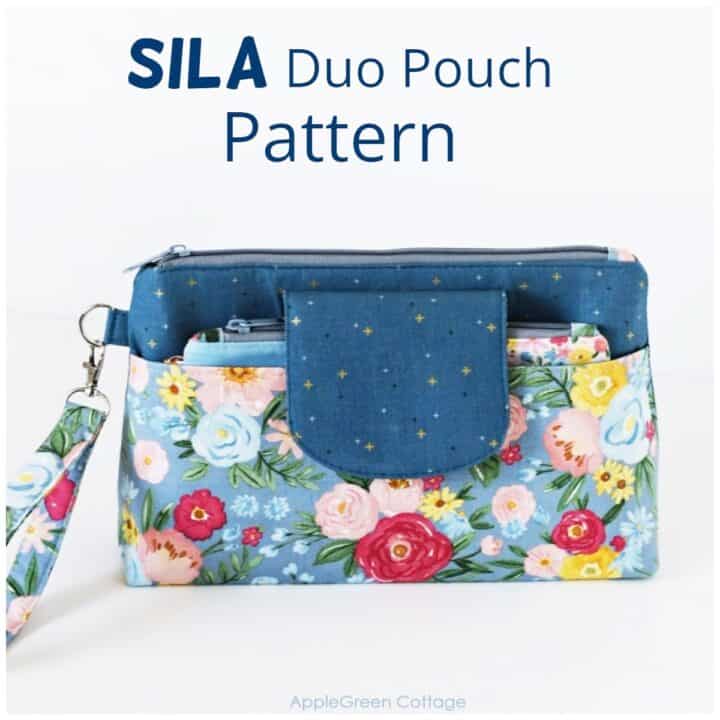 Scroll down to see the features and fall in love with this classic duo you can take everywhere - you can get the pattern here: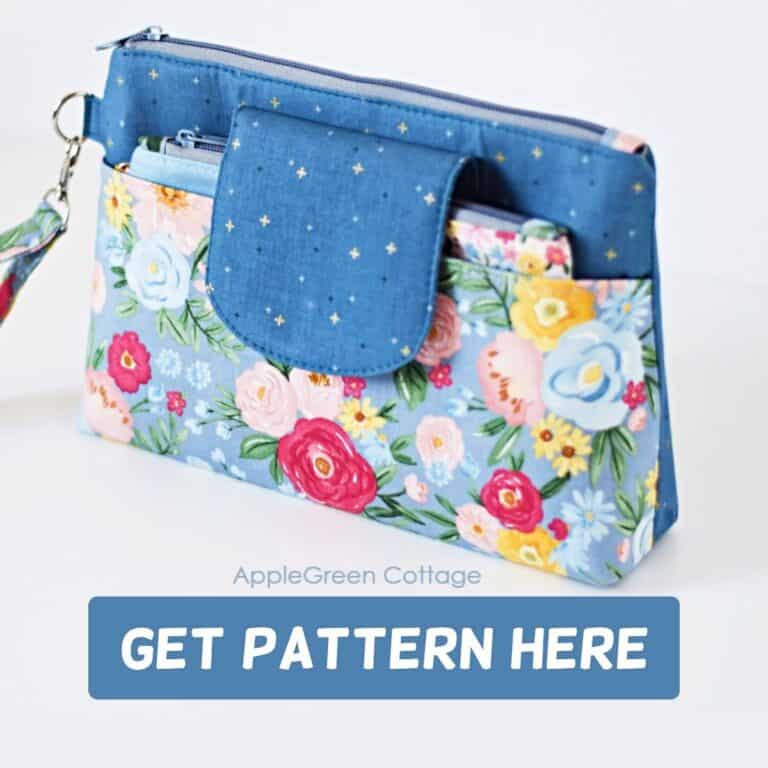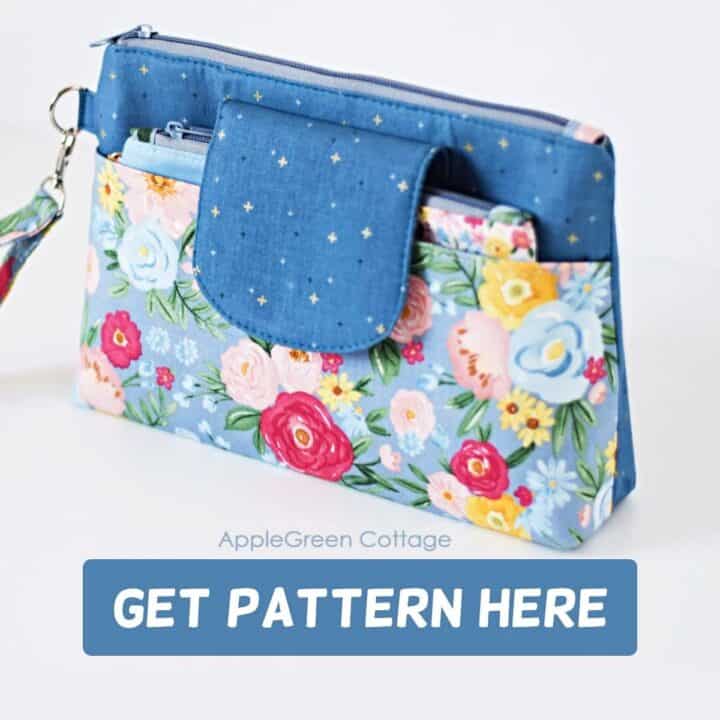 Pattern Feature VIDEO
Not a fan of scrolling through the post? Sit back and watch this slideshow:
The wider, larger pouch can be used as a cosmetic bag, wristlet, first aid kit, or for craft or office supplies storage or you can turn it into a crossbody bag. The small pouch is perfect for smaller items such as makeup brushes, bills, pencils, etc., depending on its use.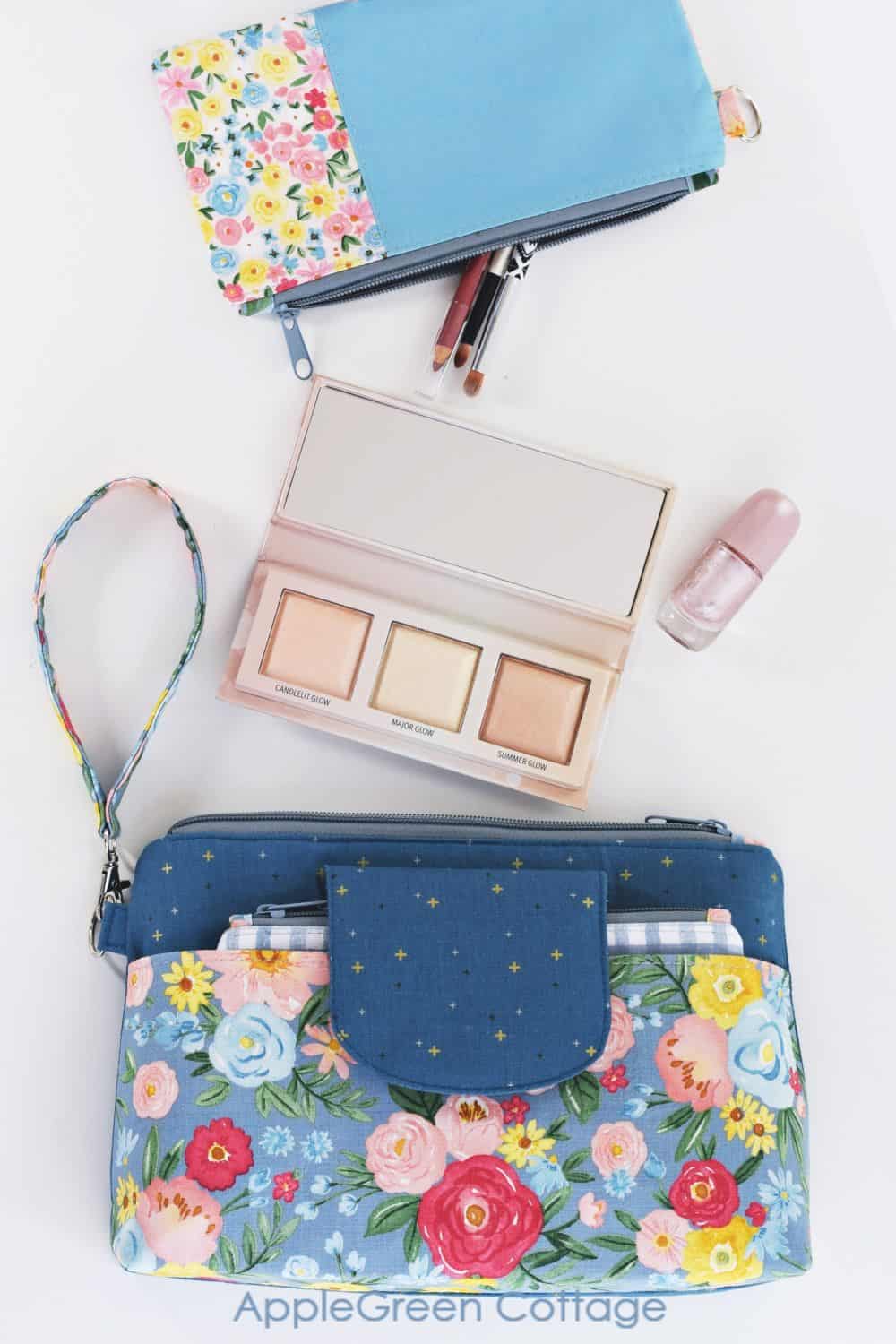 This Zipper Bag Pattern is a 2-in-1
This is a set of two classics - a large, flat-bottom pouch with a full-width front pocket that will house a second, flat pouch, functioning as an additional, entirely removable pocket.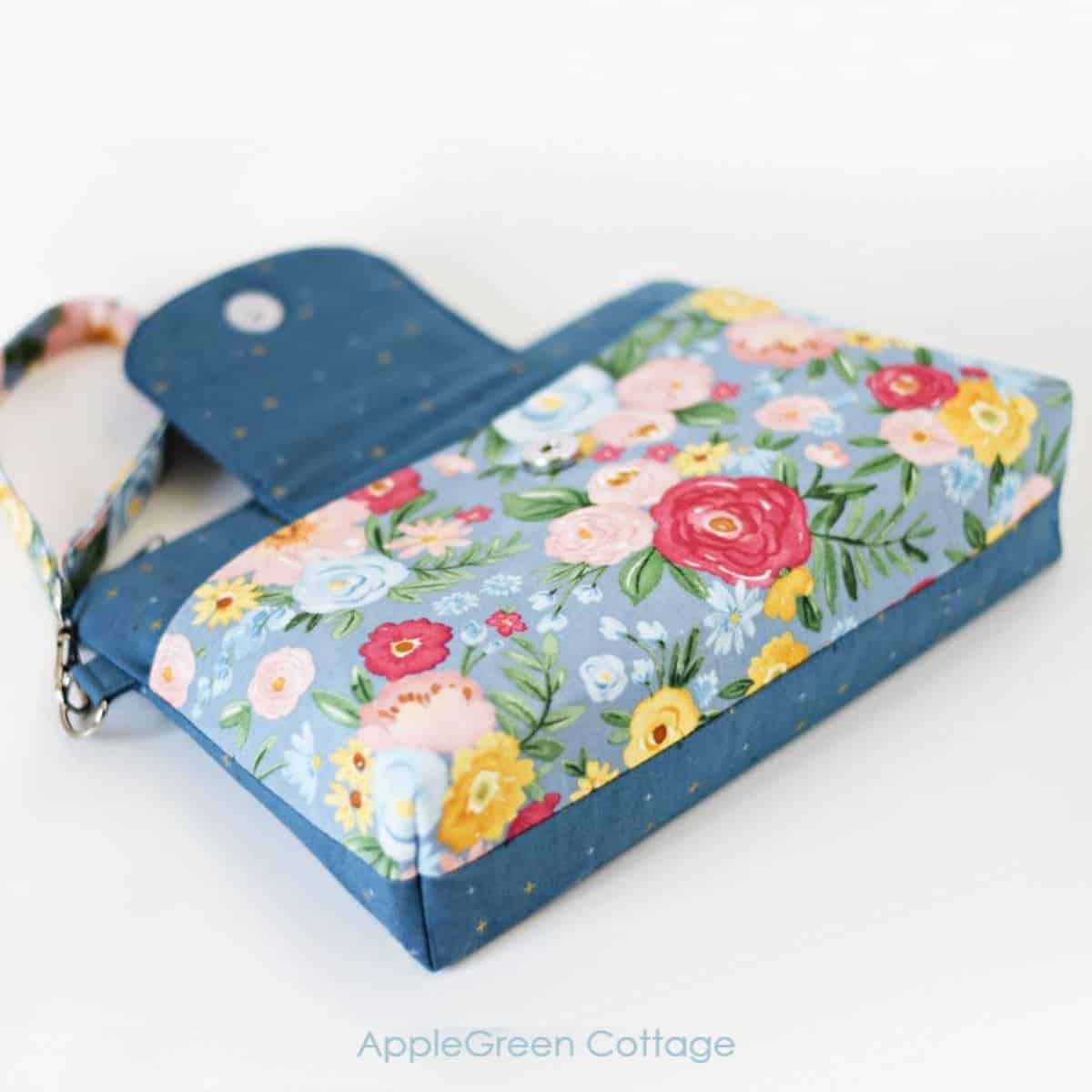 Features
A main compartment with top zipper closure that keeps everything secure.
An easy-access, full-width front pocket with a flap closure.
An interior slip pocket for small items like lip gloss, shades, or earbuds.
The front panel looks beautiful in patchwork or quilt-as-you-go panels – ideal for using fabric scraps.
Complementary small zipper pouch in 2 designs.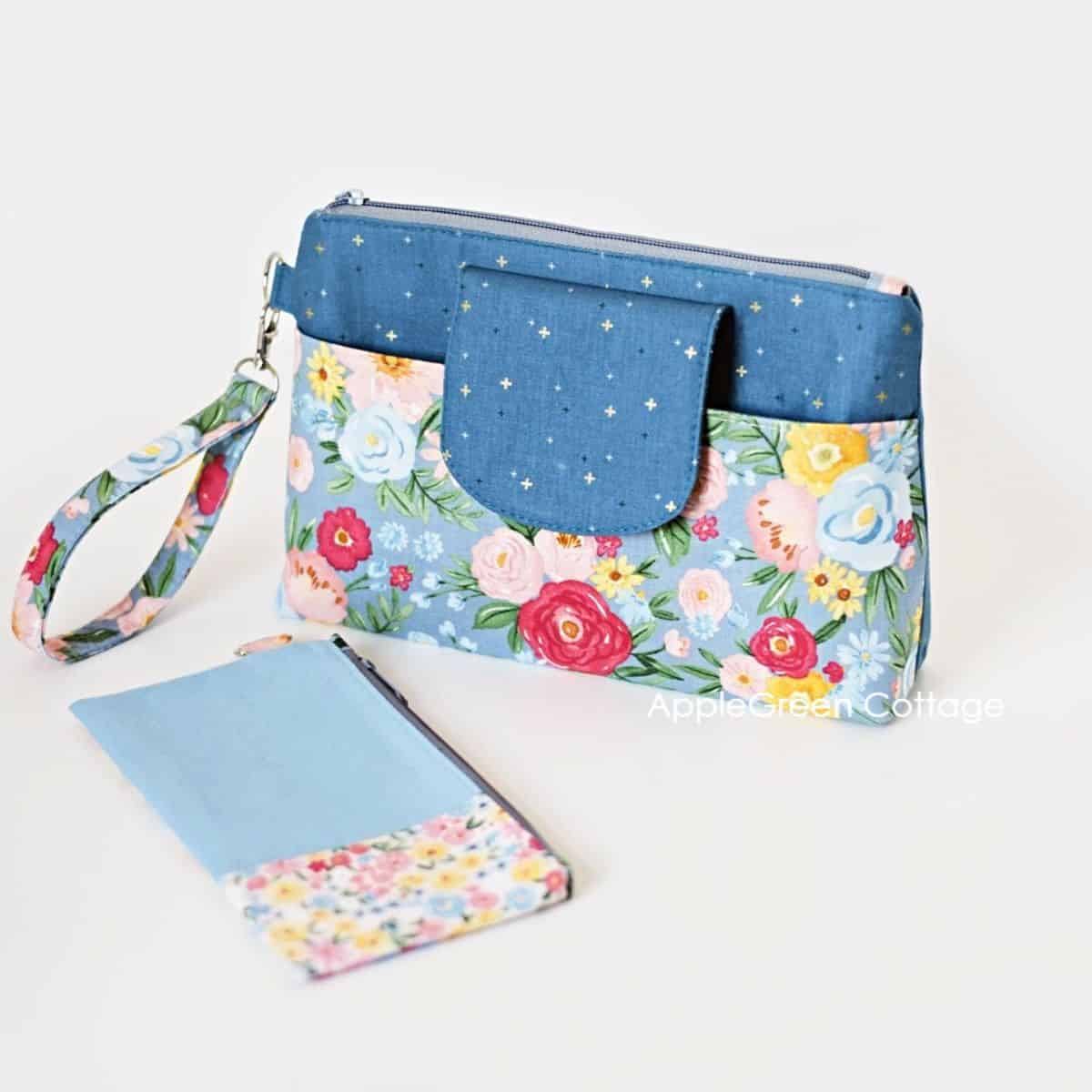 With everything neatly organized and easy to reach, the SILA Duo Pouch makes a great travel set. Make as many pouches as you wish - you can either use them separately or stack them into the main compartment.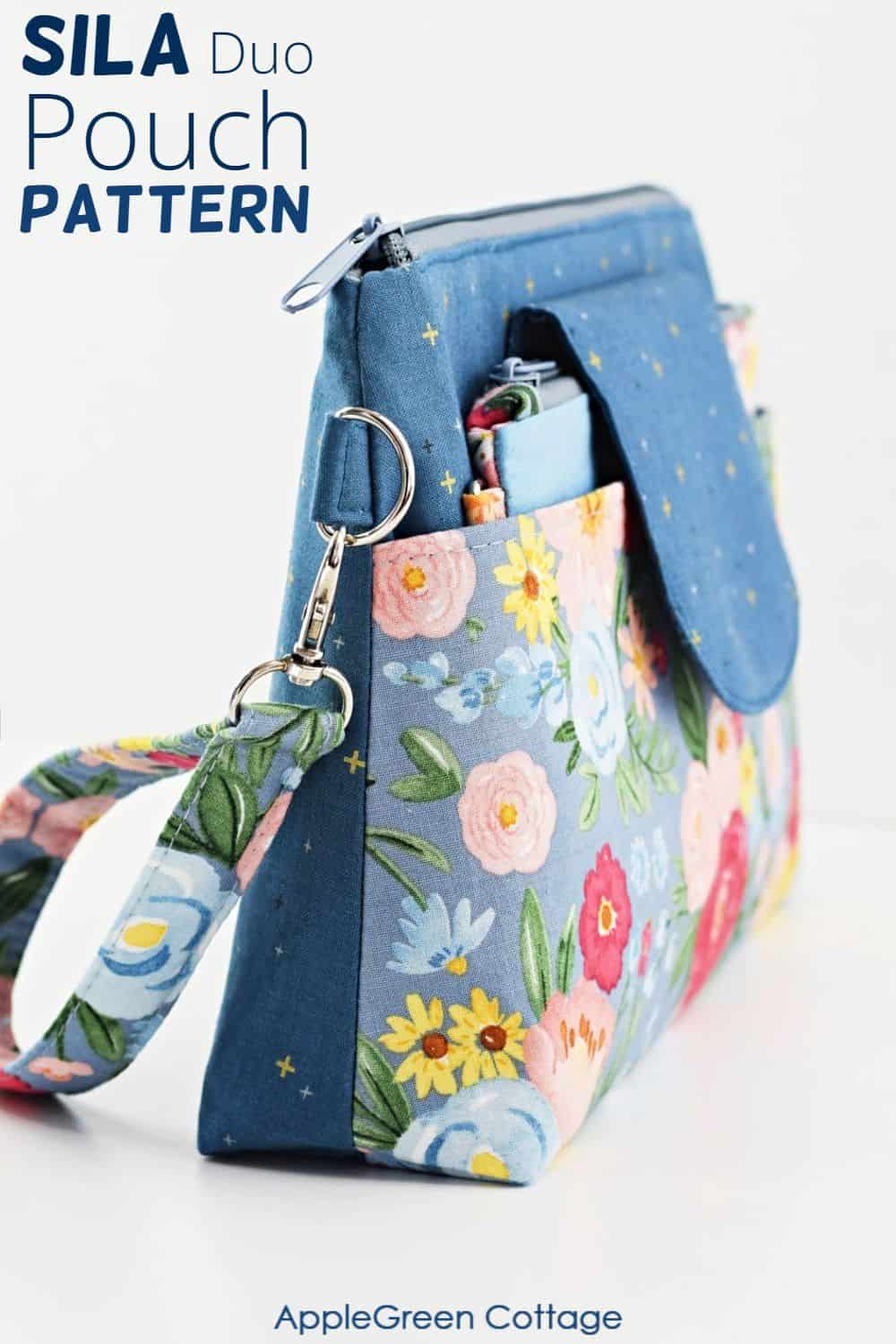 Easy to sew and a good evergreen seller for your handmade shop - This is a classic you'll be able to use everywhere. I also made sure the construction process is targeting professional-looking results while minimizing bulk, so the pattern is suitable for a domestic sewing machine.
What is the size of this zippered bag pattern?
Large SILA zipper bag: approx. 10″ wide, 7″ tall, 3″ deep (25 x 18 x 8 cm)
Small SILA zipper pouch: approx. 8″ wide, 4″ tall, ⅜″ deep (20 x 10 x 1 cm)
This Pattern Has Different Options
You can choose between two flap designs on the large zipper bag pattern.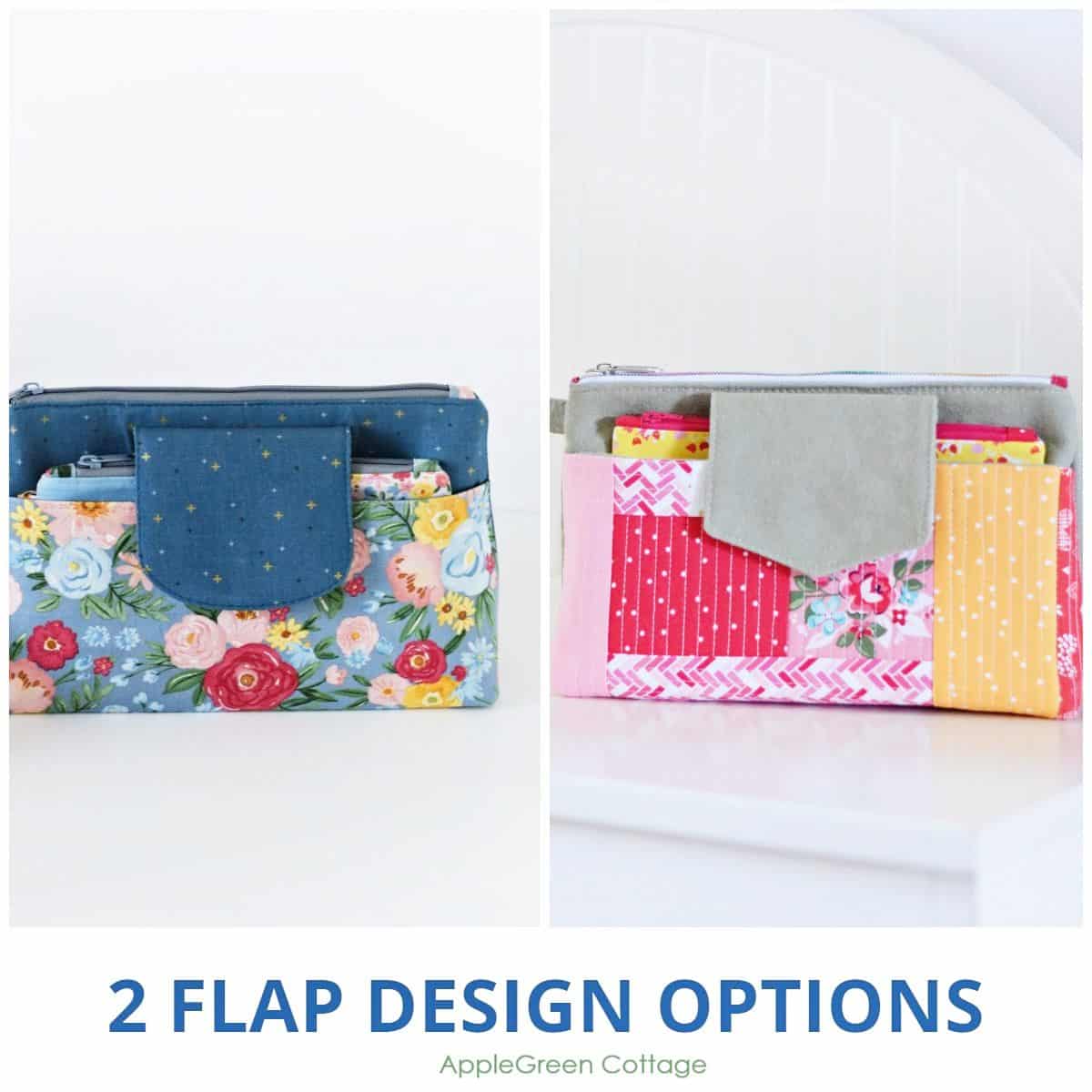 Also, the small, slim pouch sewing instructions offer two options, so you can sew a single-print zipper pouch or a color-blocked version: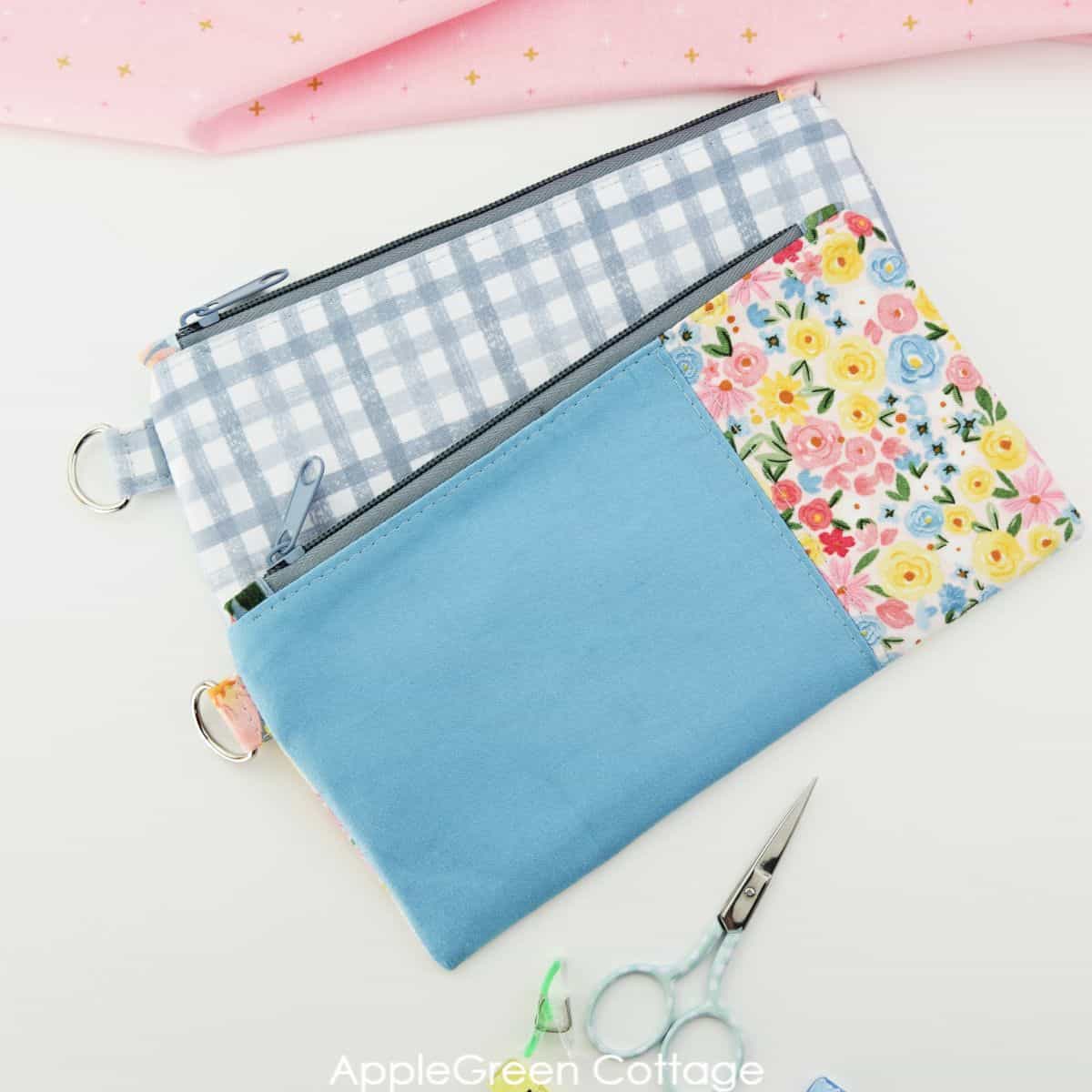 The additional, nested zippered 'pocket' was designed with ease of use in mind. It's an entirely removable flat pouch that will add even more functionality to your set.
This way, you can decide to make one or several, totally depending on what you want to use your SILA Duo zipper pouch set for. Our pattern testing team had so many great ideas for it!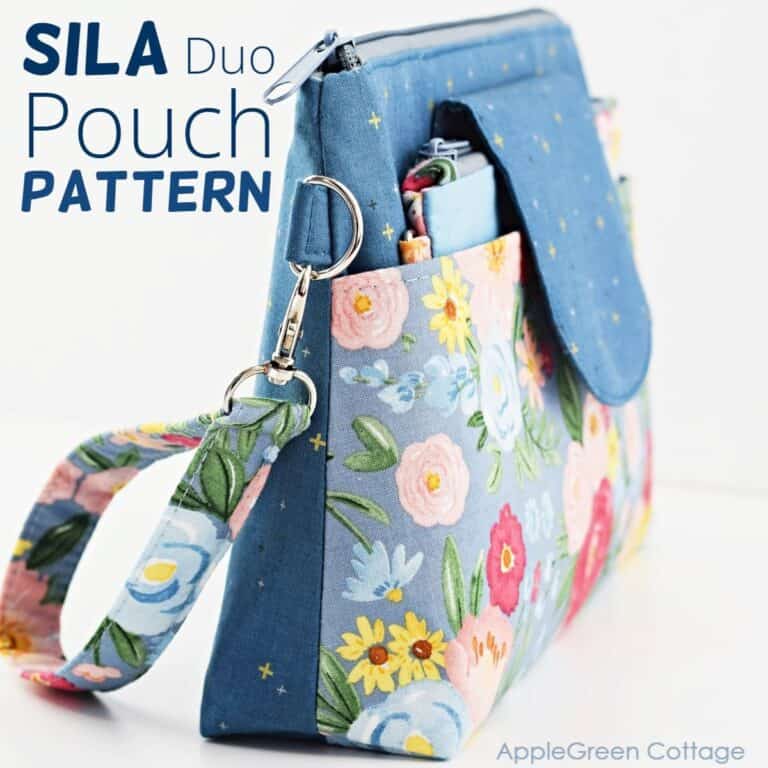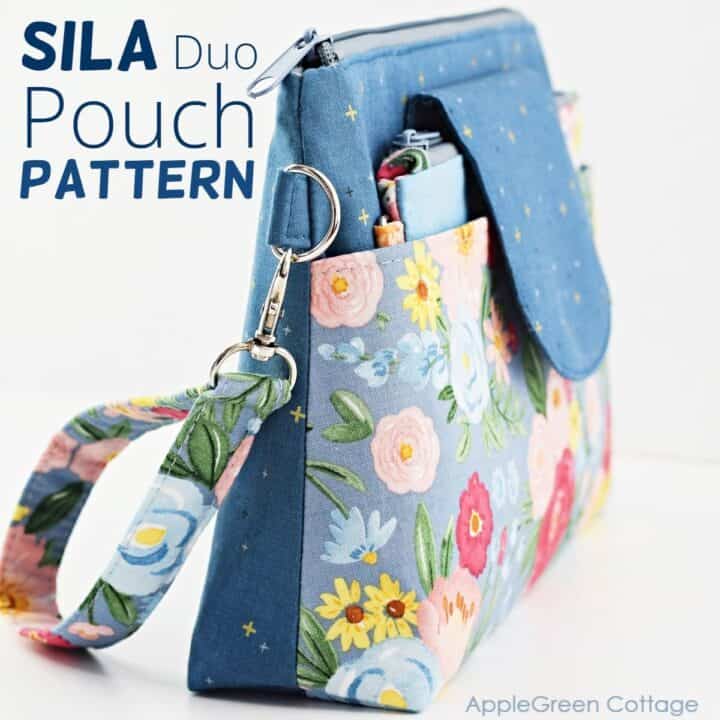 In addition to the 6-page printable pattern and separate cutting instructions for the rectangular pieces, you will receive 19 pages of detailed step-by-step instructions and lots of photographs to guide you through the sewing process. And a Bonus-Tips section.
pattern for confident beginners
for sewing on regular home machines
6 pattern pages, plus
19 pages of instructions with clear photos for each step
plus diagrams and tips to help you along the way
Printing guide and cutting instructions for rectangular pieces.
All measurements are given in inch and cm.
Printable both on letter-size and A4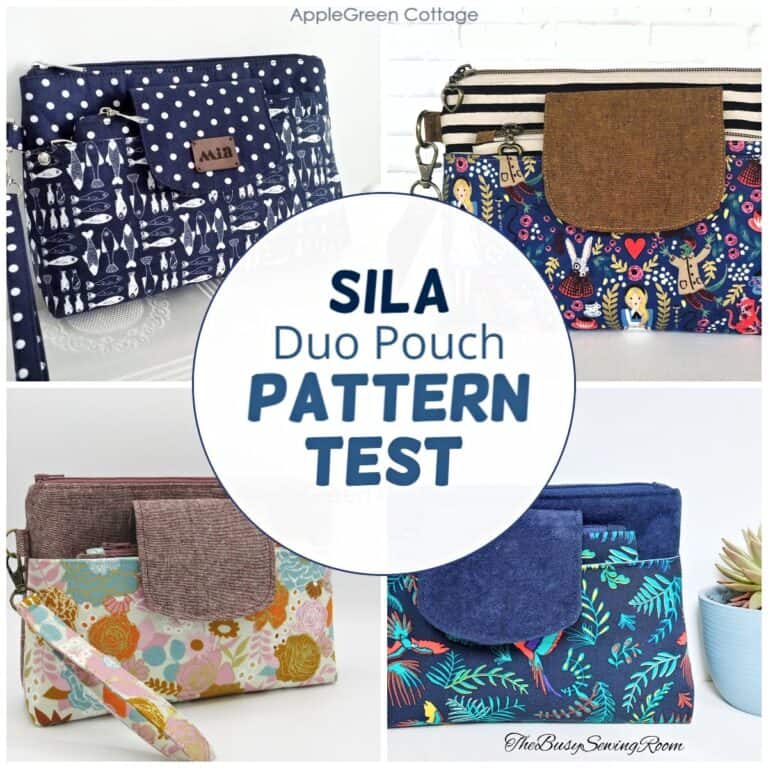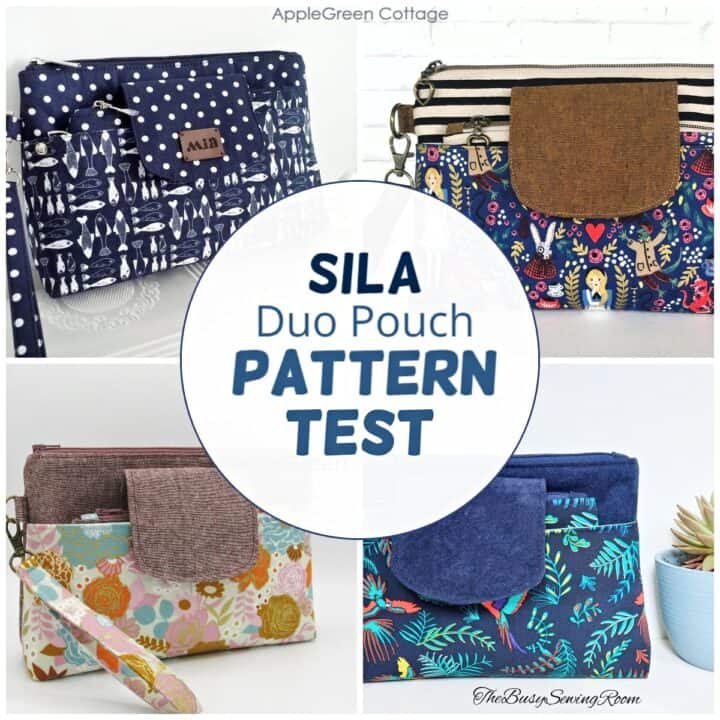 YARDAGE AND MATERIALS REQUIRED:
Fabric in total: one yard/metre (you can use scraps)
FOR INTERFACING RECOMMENDATIONS AND HARDWARE REQUIRED, SEE THE DESCRIPTION IN THE SHOP (HERE)
If you like this pattern, check out the features of these:
Or make a few of my scrap-busting patterns for a matchy look: the Kalina mini Wallet is a popular choice among AppleGreen Cottage's mini patterns.
Make sure to save the new Sila double zipper bag pattern to Pinterest for some sewing inspiration: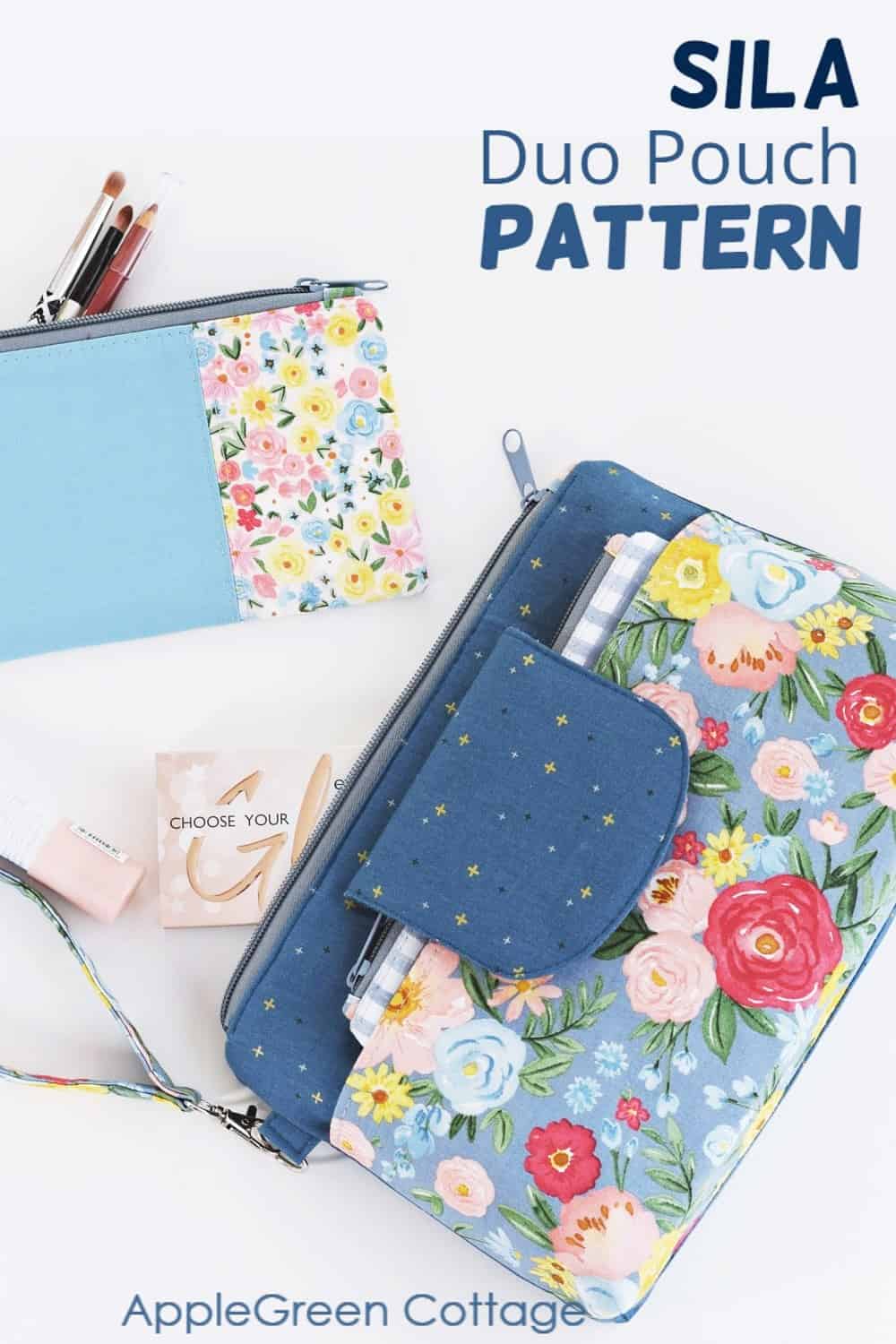 Add this practical double zipper pouch pattern to your pattern collection – make them for yourself, gift or sell them in your handmade shop! Use the hashtags #silapouch and #applegreencottage so I can see what you make!