10 delicious blueberry desserts you won't be able to resist! Check out these 10 blueberry desserts you can make right now. Super yummy! Check them out, it's time to make some mouthwatering blueberry desserts again!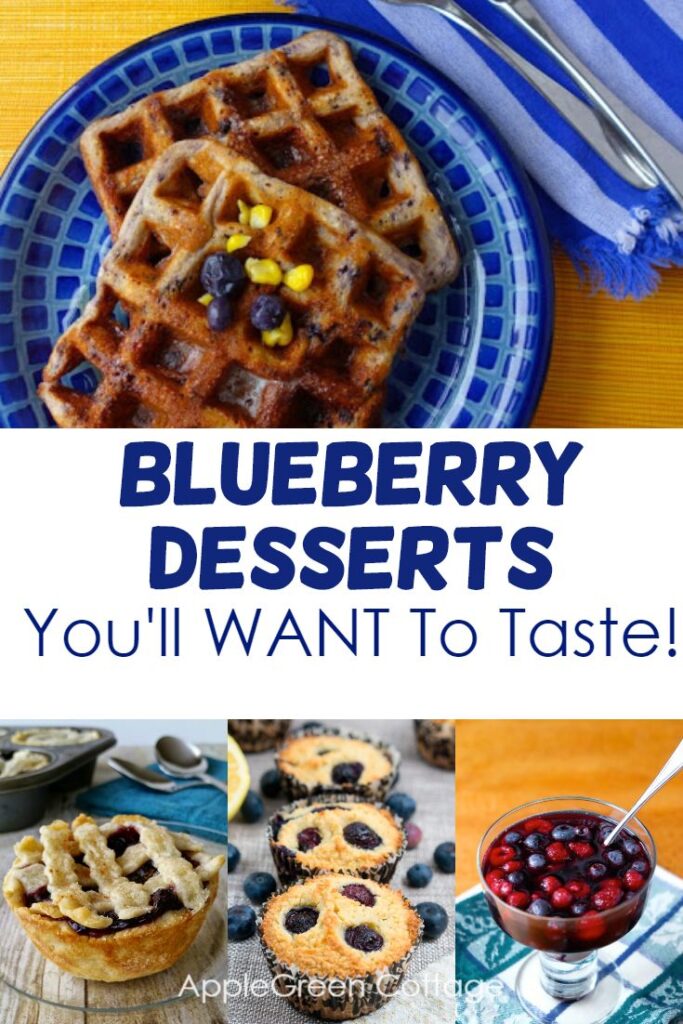 If you like easy homemade desserts, also check out
Blueberries are delicious, especially when paired with a few perfectly matching ingredients! Scrumptious blueberry desserts you'll really want to try out, in any form you can imagine: as blueberry cake. Muffins. Crumb bars. Blueberry cheesecake. Even blueberry soup! Blueberry-avocado mini cakes, waffles with blueberries, and off course the classic, blueberry cobbler. All here!
Blueberry Desserts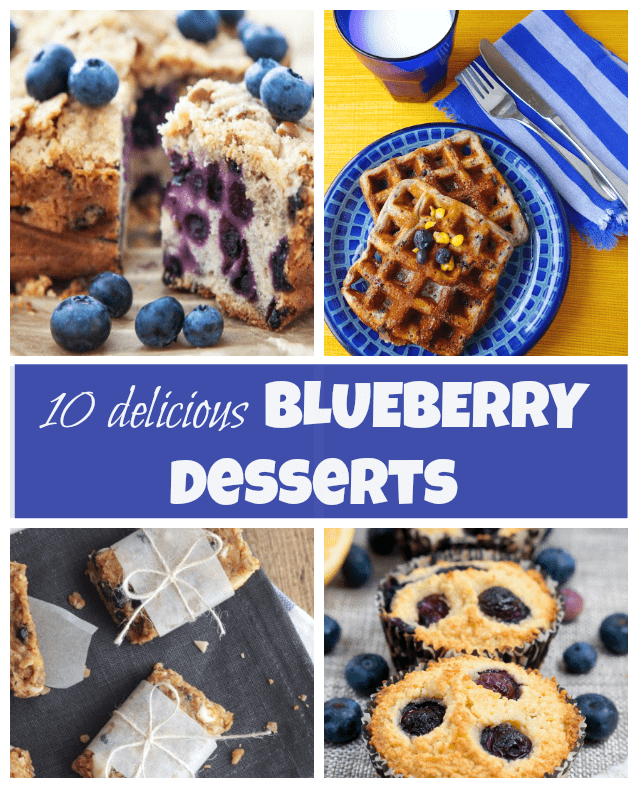 Let's take a closer look at these yummy treats.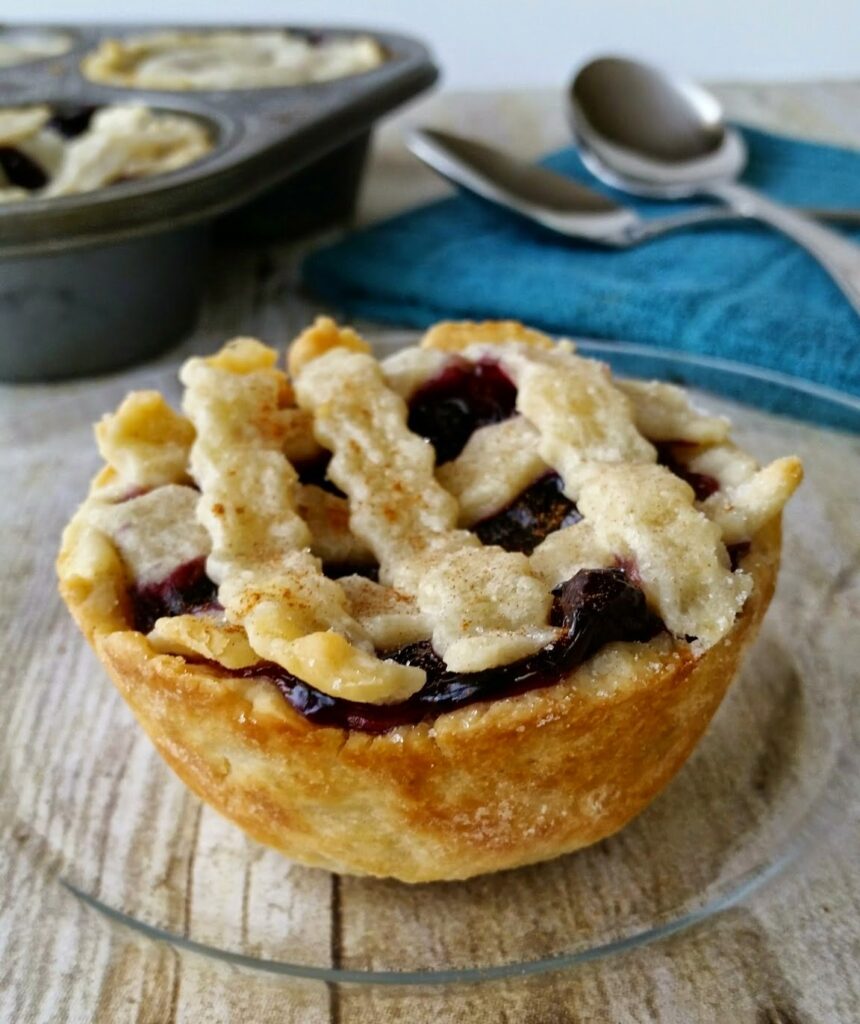 1) A combination of a creamy cheesecake and sweet fresh blueberry filling by Cathy at Three Kids And a Fish A must-try!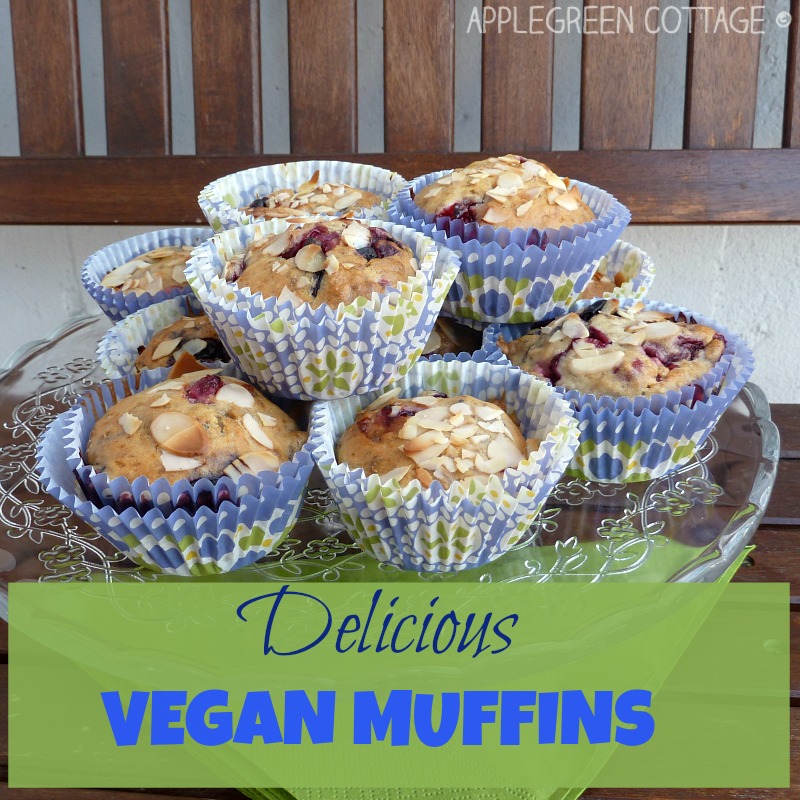 2) If you're like me, I'm sure you won't be able to keep your hands off these tasty vegan berry muffins. A sweet, delicious bite for when you crave something sweet! I made them very quickly, this is a vegan version of my favorite muffin recipe.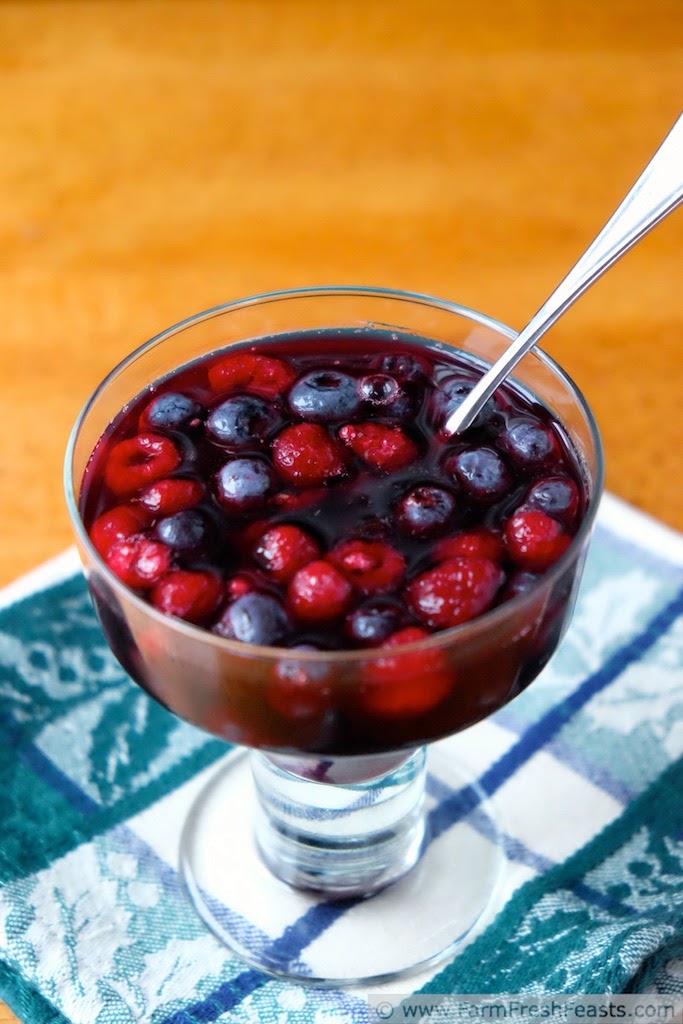 3) Ever heard of a chilled Scandinavian Fruit Soup? An excellent counterpart to a cookie tray! By Farm Fresh Feasts.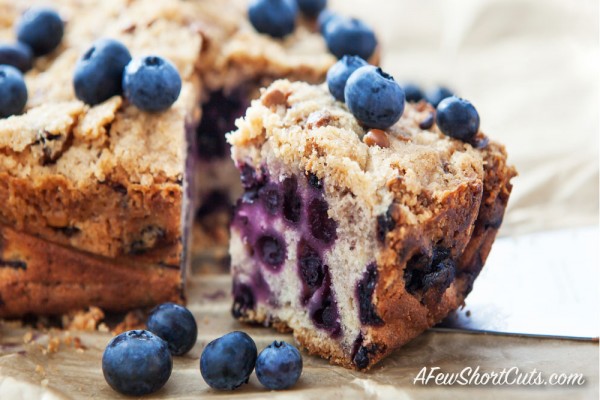 4) This blueberry cake by Amanda at A Few Shortcuts is amazing for a dessert or even as a breakfast cake.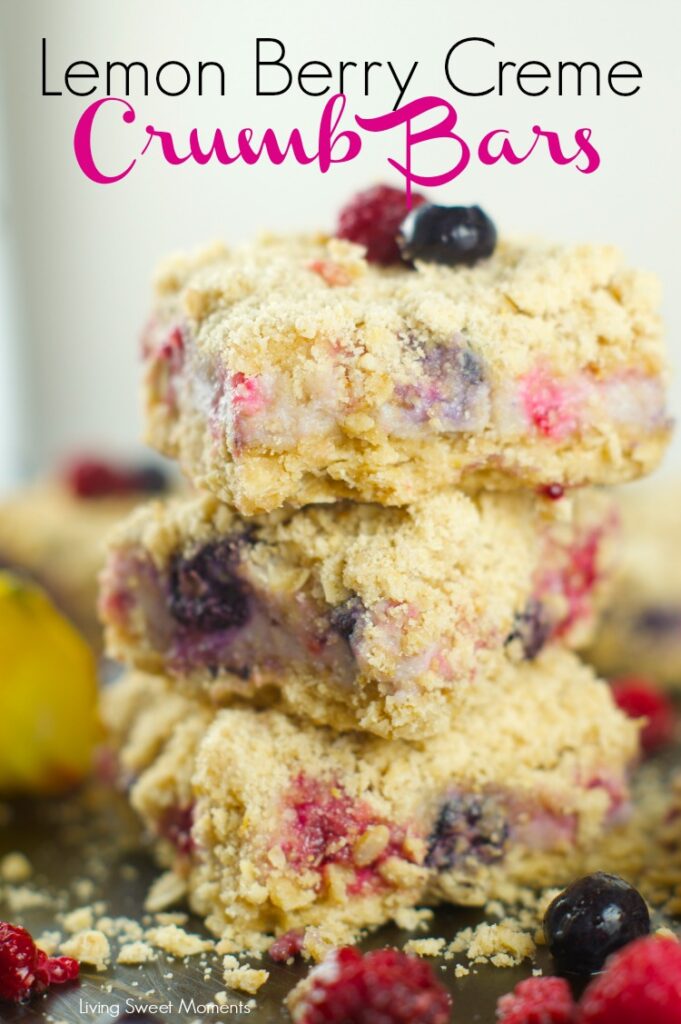 5) Aww, I just can't resist these yummy lemon blueberry creme bars! The crumbly butter oatmeal crust and a citrus berry creme filling look like a match made in heaven! By Living Sweet Moments.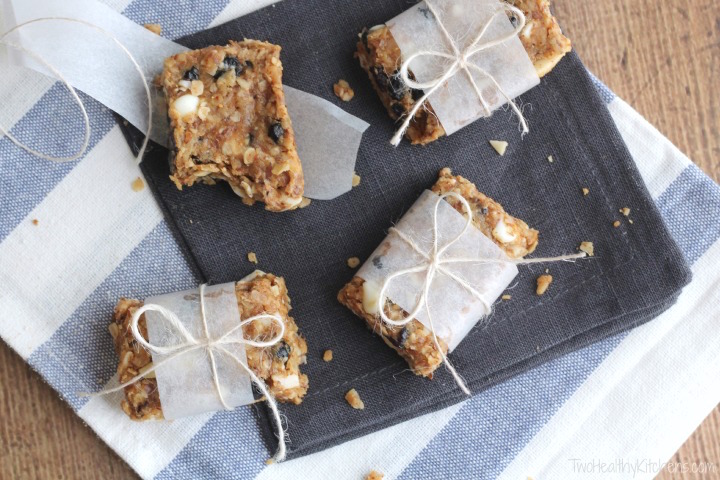 6) Don't feel like baking but would love a blueberry treat? Two Healthy Kitchens has a tasty idea: no-bake blueberry-almond oatmeal bars with white chocolate. A must-try!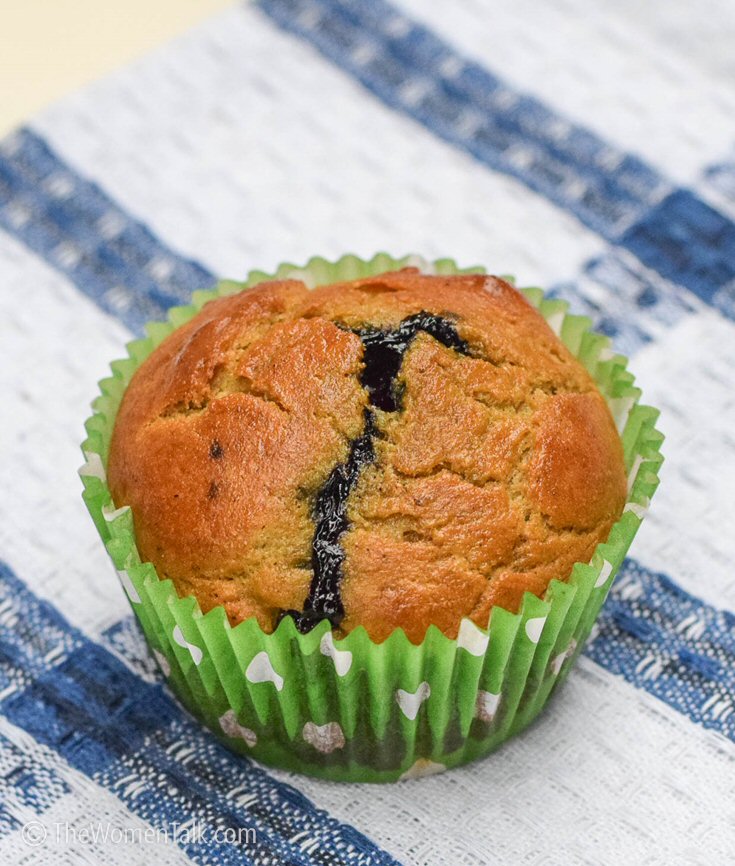 7) A creative mix of avocado and blueberries by The Women Talk! Even if your child is a picky eater, he will be asking for more of these.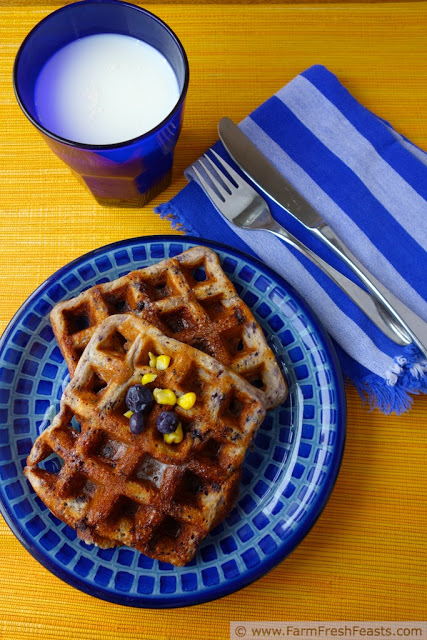 8) Or let's make waffles! These sweet corn and blueberry waffles by Farm Fresh Feasts look like a must-try treat. Yummy!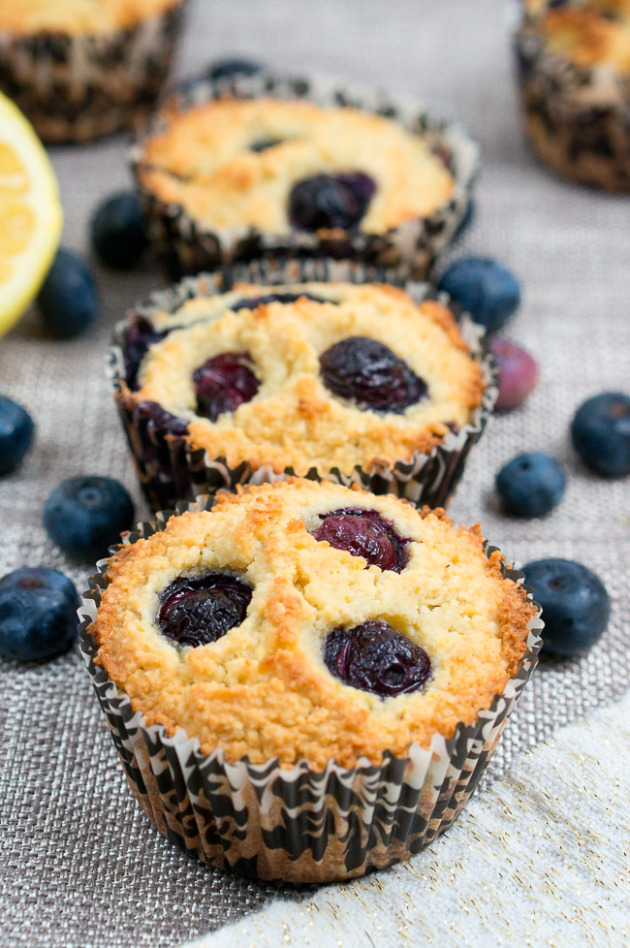 9) Going paleo? No need to skip dessert: here are lemon blueberry muffins just for you, by Delicious Meets Healthy!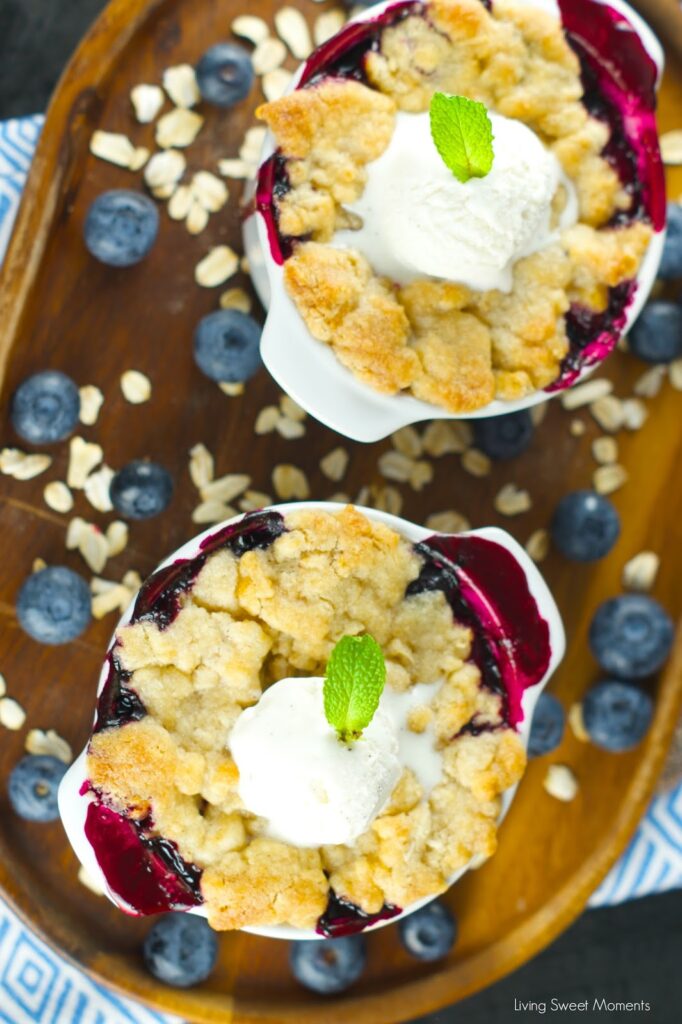 10) Tangy and sweet, this classic among desserts made by Tiffany at Living Sweet Moments, is just perfect for winter - a blueberry cobbler! Let's give it a try!
Enjoy these blueberry desserts, and let me know which turns out to be your favorite!
MORE POSTS YOU MIGHT LIKE: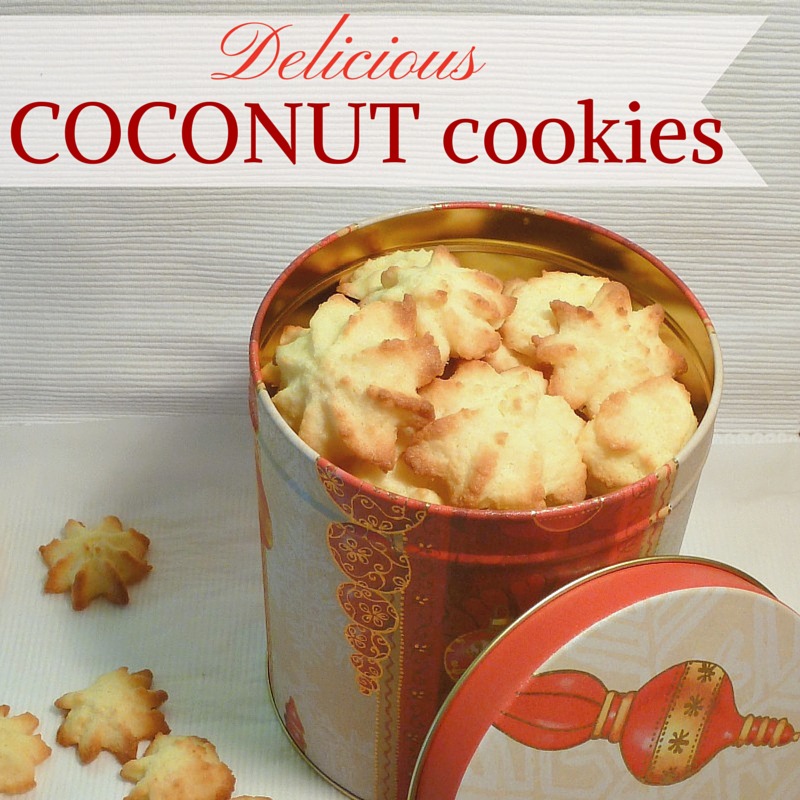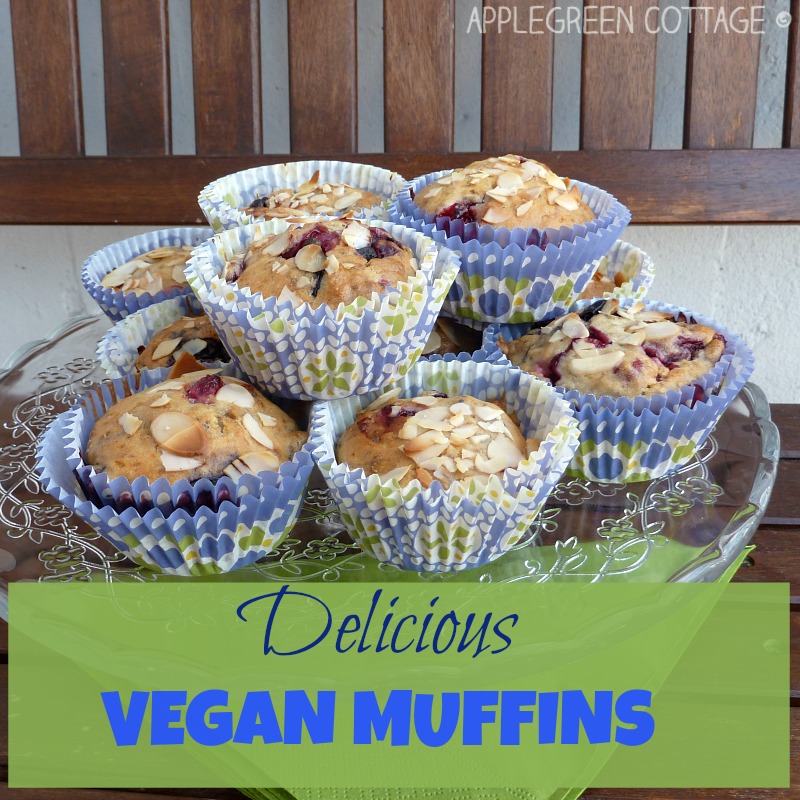 If you're here for easy and tasty recipes, check out these too: