Check out these cute seashell crafts ideas and make new crafty memories this summer! You can also take a quick look at our place for some painted seashell inspo in this post.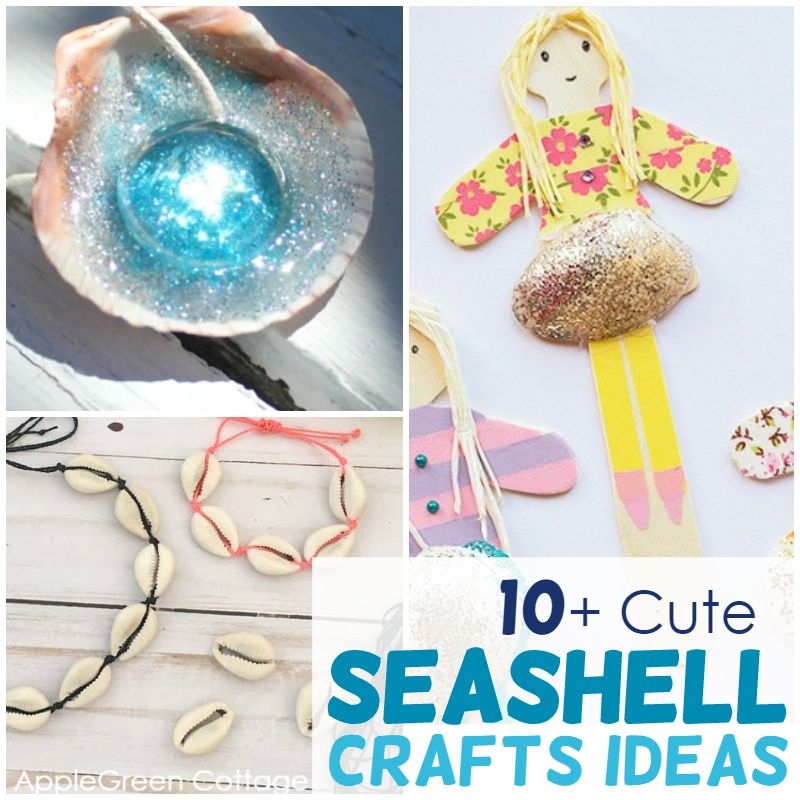 Summertime at the beach is an excellent excuse to bring home tons of seashells, especially if you and your kids love to collect them. You too? Then you'll love this! I've gathered some of the best seashell crafts to make the cutest, colorful, crafty creations out of shells. Follow along - you and your kids might get some additional inspiration too 🙂
No time to browse now? Save this crafts list to Pinterest using the image below - so you have all these ideas at hand when you need them: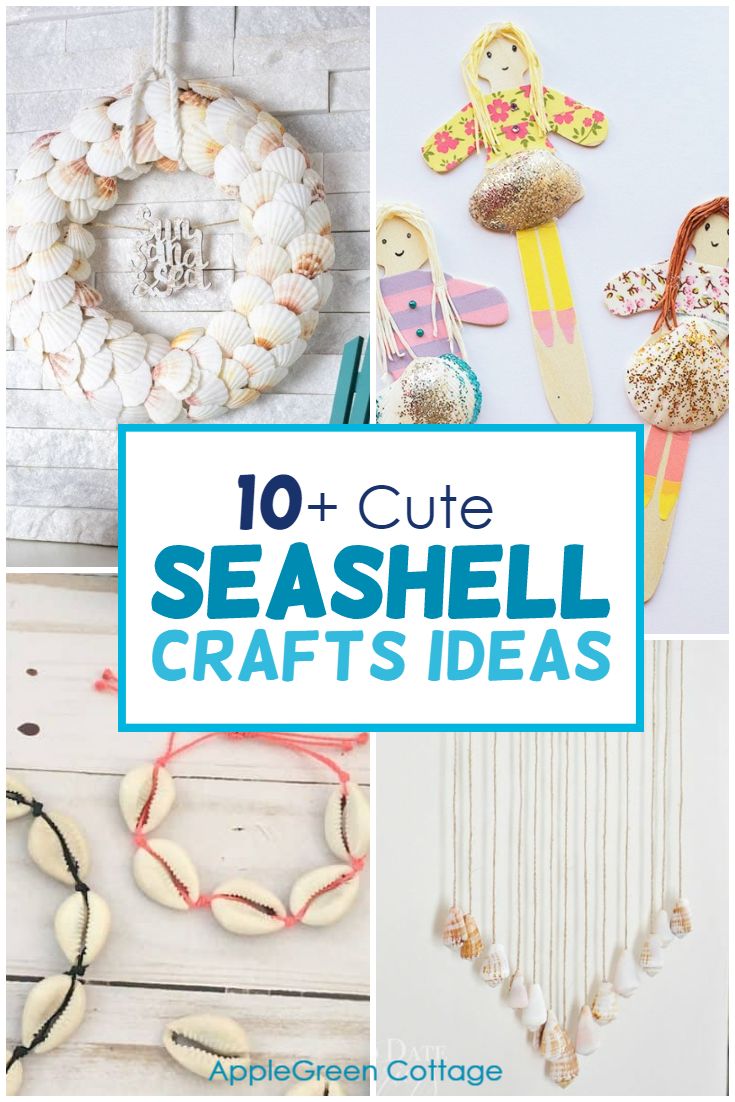 SEASHELL CRAFTS IDEAS
We've spent the so many summers at the beach, and that means a lot of collecting seashells. Also, our kid got a ton of beautiful seashells from his seaside friends, and we made such great memories together that it would be a pitty to throw them away. Any of them! So we placed them on a tray on the balcony, which was fine for a while until... well, winter, when they started gathering puzzled views of 'What are seashells doing on the balcony table in the middle of December!' (And January!)
The shells did survive the winter, but then we did this crafty seashell project. And it seems there are countless incredibly cute solutions out there. Let me show you some of them, first some seashell crafts that are doable (or done) by kids and later on also some home decor seashell crafts for adults. Let's get crafty!
How To Paint SEAShells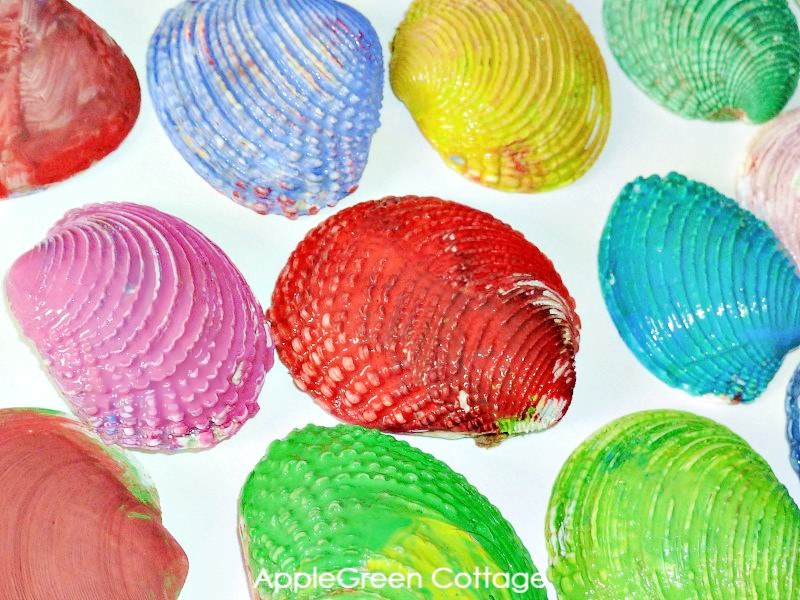 First, check out here at AppleGreen Cottage how easy and simple it is to paint seashells using either acryllic paint or watercolors - the simplest way to turn shells into a simple art project that kids and adults can do - and see how cute the result was!
Make mermaid necklaces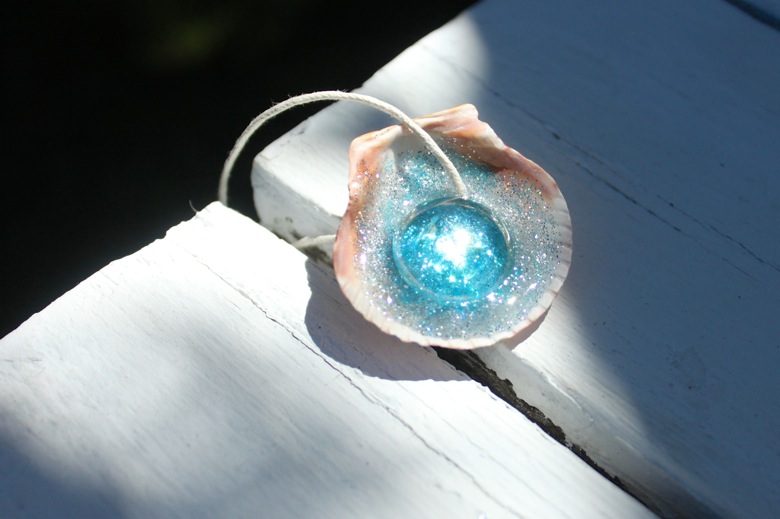 Jennifer at Mama Papa Bubba made these adorable mermaid necklaces. I can't wait to try making these myself!
VSCO Girl Shell Necklace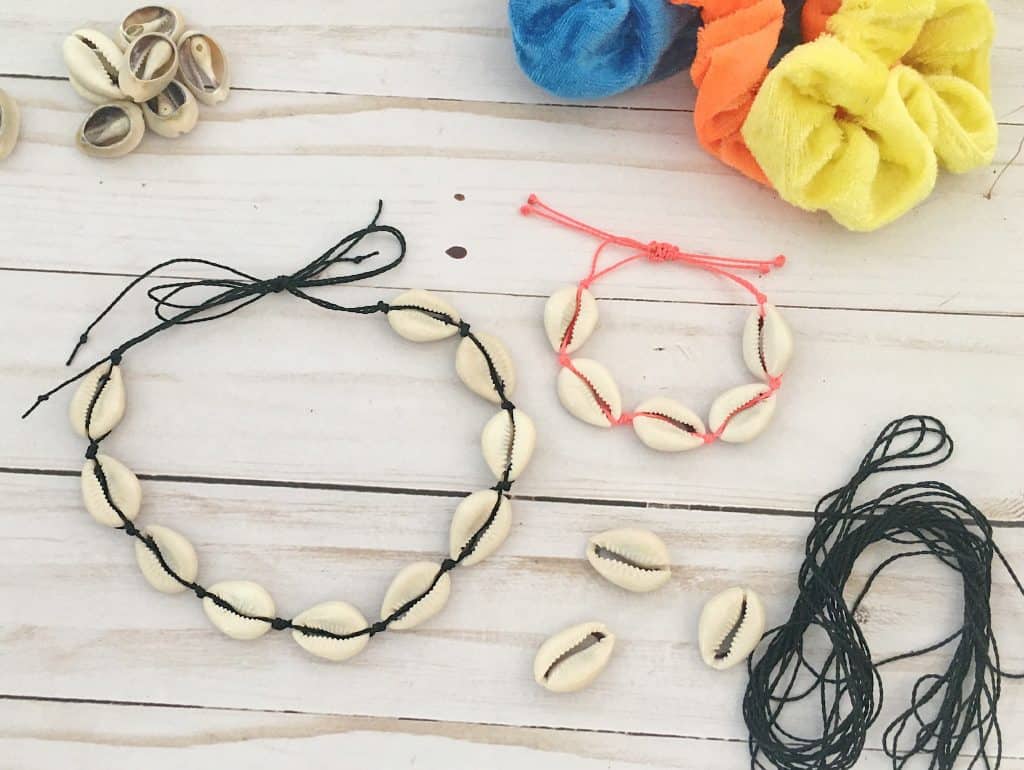 Older girls might love to use these VSCO girl shell necklaces as a fashion accessory and are super popular among the teens now!
Shell people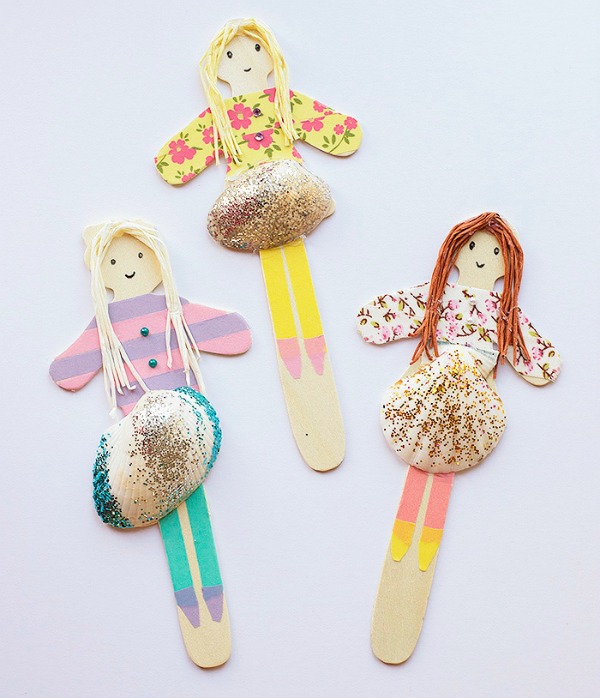 Jess from Lets Do Something Crafty made shell people. A great activity that kids and adults of any age will enjoy!
Make a glittery seashell frame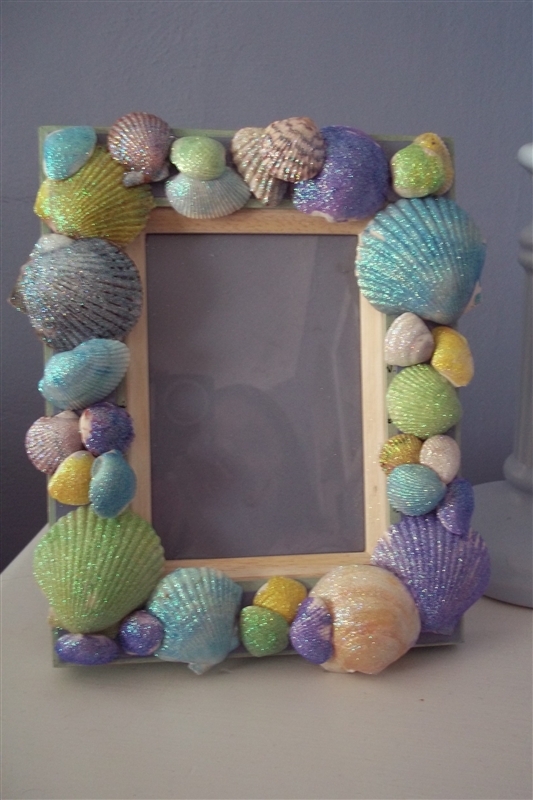 Katie from A List Maker's Life and her five-year old daughter made this lovely and glittery shell frame - perfect to keep your summer memories alive for a whole year and longer.
Now as promised, a few ideas for you to make from seashells while your kids craft. These cute seashell craft ideas will bring the beachy outdoors into your home all year long!
Seashell Wreath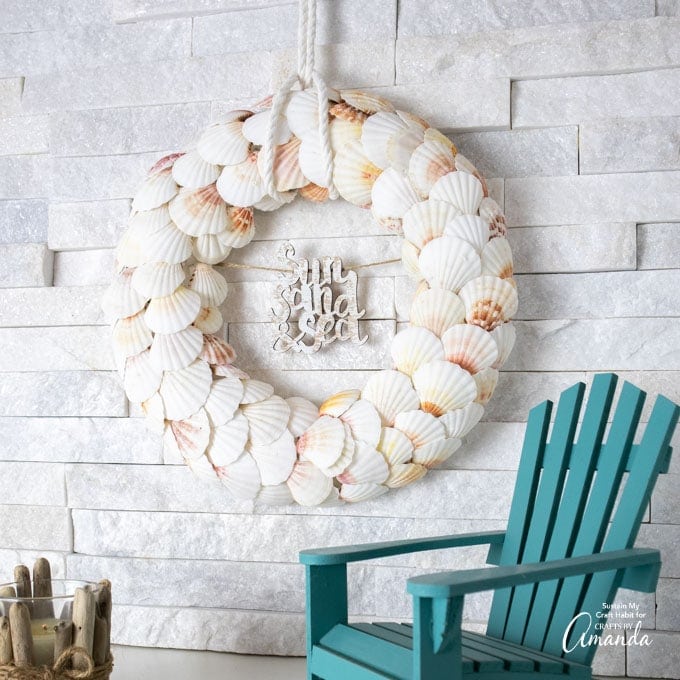 Beautiful! This seashell wreath by Crafts By Amanda will be a perfect seashell crafts project.
Seashell Diy Vase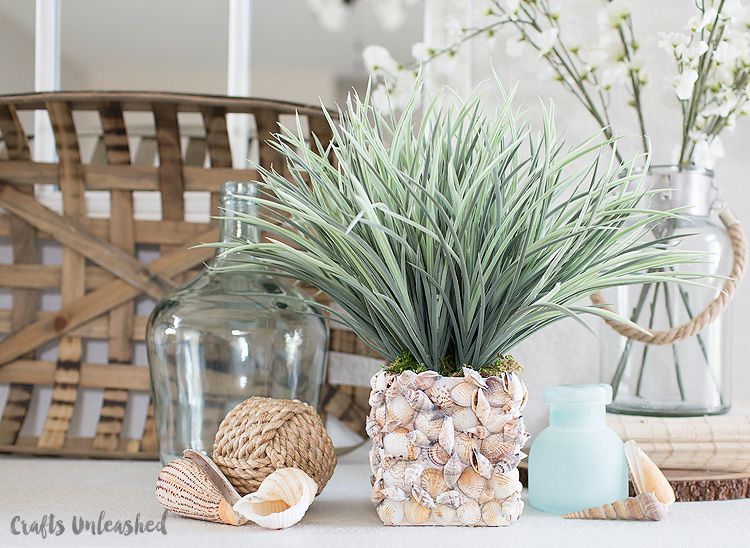 If you are looking for more beach inspired DIY decor, you'll find the diy seashell vase here.
MoDern Seashell Door Hanging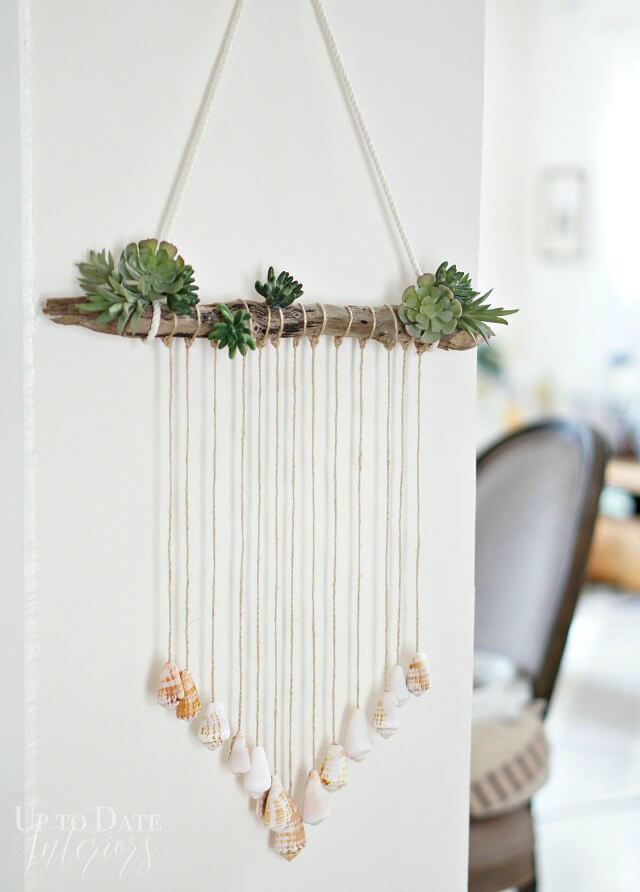 Such a fun home accent idea, seshells paired with succulents. Who says beautiful art hangings have to be expensive?
Seashell Home Decor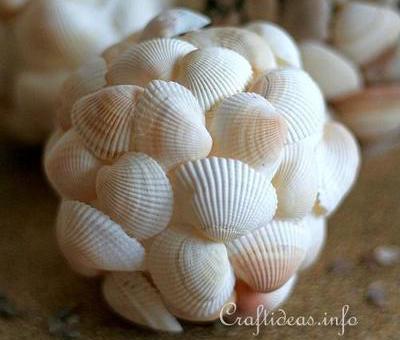 This seashell-encrusted ball is the perfect accent for your decorating needs. And you have no idea how easy these are to make!
MORE Seashell Crafts Ideas
A few more ideas for what crafts to make with seashells are here:
you can make a mosaic tabletop with seashells
a garden ornament
shell bouquets
seashell candles
seashell hair pins
place them in a mason jar and turn them into the easiest summer table centerpiece, and many more.
I'm soo excited to try out these colorful ideas, and hope that you do too. I wish you all a beautiful summer. Enjoy it with all your heart and senses 🙂
Save for later to Pinterest: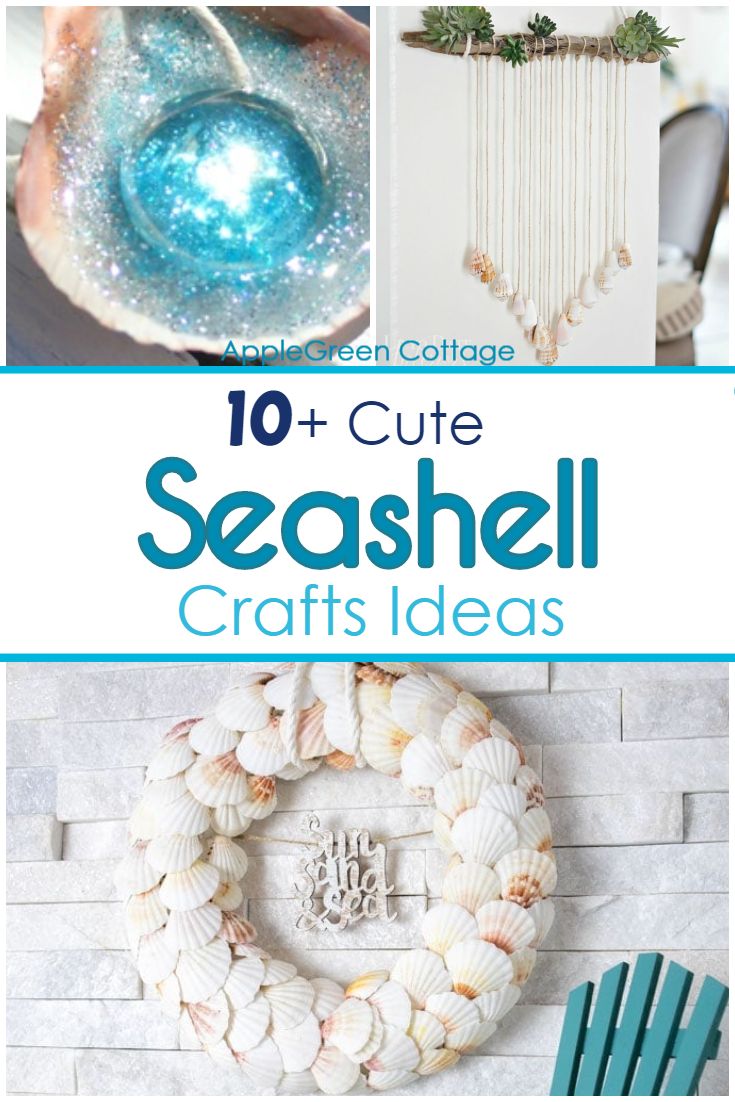 MORE SUMMER POSTS YOU MIGHT LIKE: