Seashell painting, anyone? I just couldn't resist these fabulous seashell painting activities I was browsing through last time, and now we have a home full of cute, colorful shells! Have a look and use the idea for an easy toddler painting activity!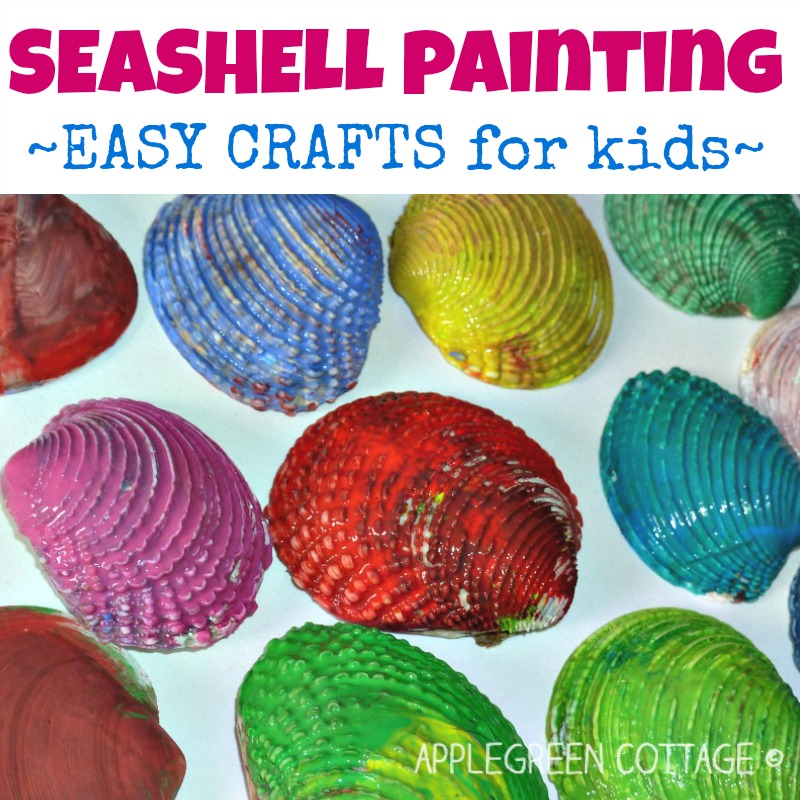 Seashell Painting
Seashell painting activities are fun! Summer-themed crafts for kids that can be done without preparation, and by all ages. Have a look!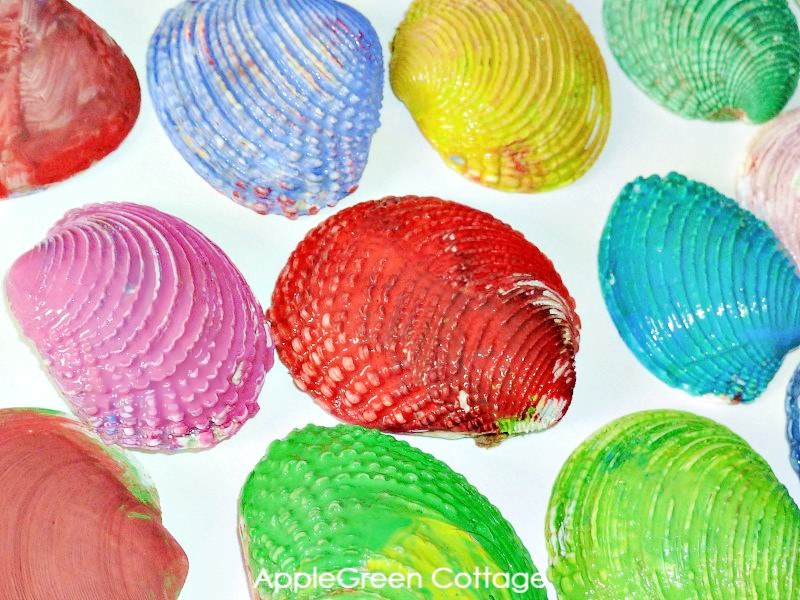 How to Paint seashells
If you want to keep your seashell painting permanent, use acrylic paint. For process art, durability does not play a decisive role, so you can use watercolor paint too.
WHAT YOU'LL NEED for seashell painting:
your favorite type of paint (might be plain watercolors!)
color mixing tray (you can even use shells as a painter's palette - scroll down for this super handy idea!
at least a handful of seashells
a paintbrush or two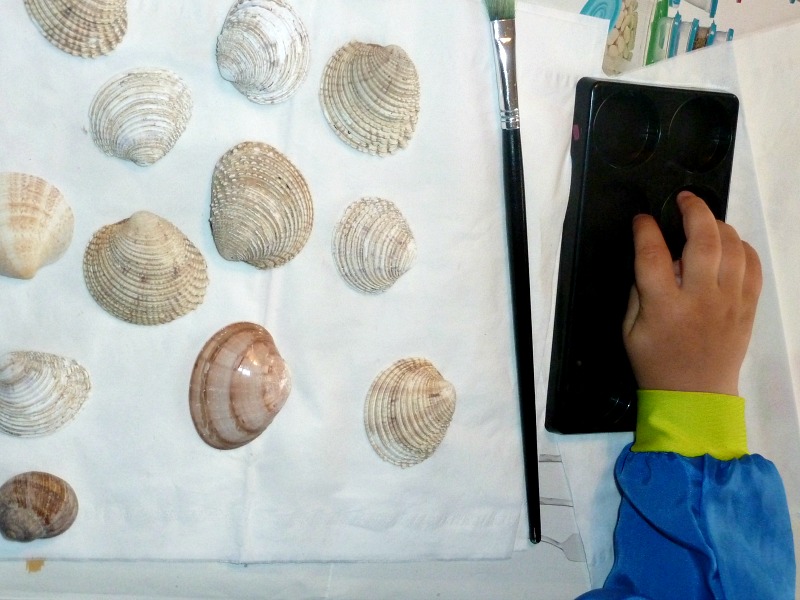 As always, the kid was excited about the opportunity to paint! We used MALA kid's paint from Ikea - they are washable, but if you'd want to use your painted seashells in a wet place (water-based sensory bins), you should opt for acrylic paint...
How did it turn out? We got a plateful of beautiful and colorful kids art creations.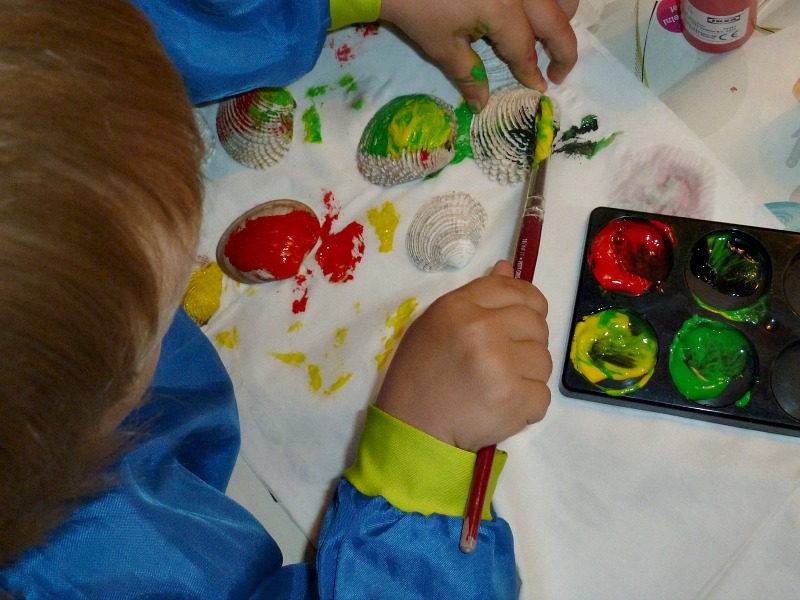 And now we just need to decide on one of the ways to use the painted shells. A dream catcher, maybe?
How To Use Painted Seashells
PROJECTS WE MIGHT USE OUR SHELLS for:
use them in a summer-themed sensory bin (our toddler would LOVE it!)
have some fun with counting activities! Any form, perhaps even when playing with the giant dice - we counted with dice and blueberries some time ago (link)
make a summer collage out of seashells,
DIY a picture frame
or, my personal favorite:
drill tiny holes in them so we can make a soothing wind-chime. It would be perfect for the coffee corner on our balcony...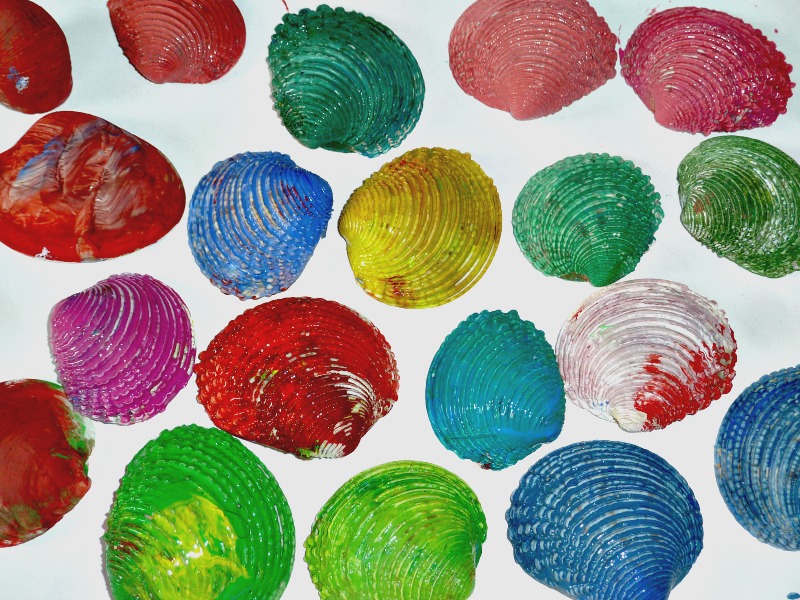 Or we just might do all of these activities! Now, another idea you can use, and it's a pretty practical one:
Use seashells as painter's pallette
Here is a bonus idea to use seashells for crafting: here, the seashells were used in a different way than you'd think: seashells as painter's palette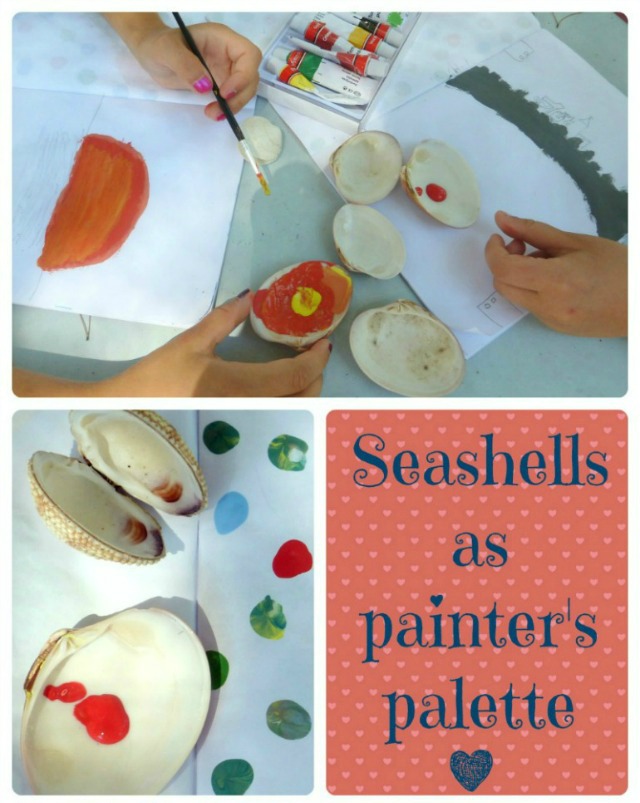 We did this last year when painting with kids at the seaside: it was my two nieces' smart idea to use seashells to mix colors, in place of the color mixing palette, and it was just perfect!
For which of these projects would you prefer to use painted seashells? Find more ideas here: