Do you have a toddler who would play on and on into the evening? And who has already realized that bath time is (too) dangerously close to nap time? Then it may be difficult to get him into the bathtub, right? A Diy Craft foam fish set can come to rescue!
Check out this easy idea, it works brilliantly in our home: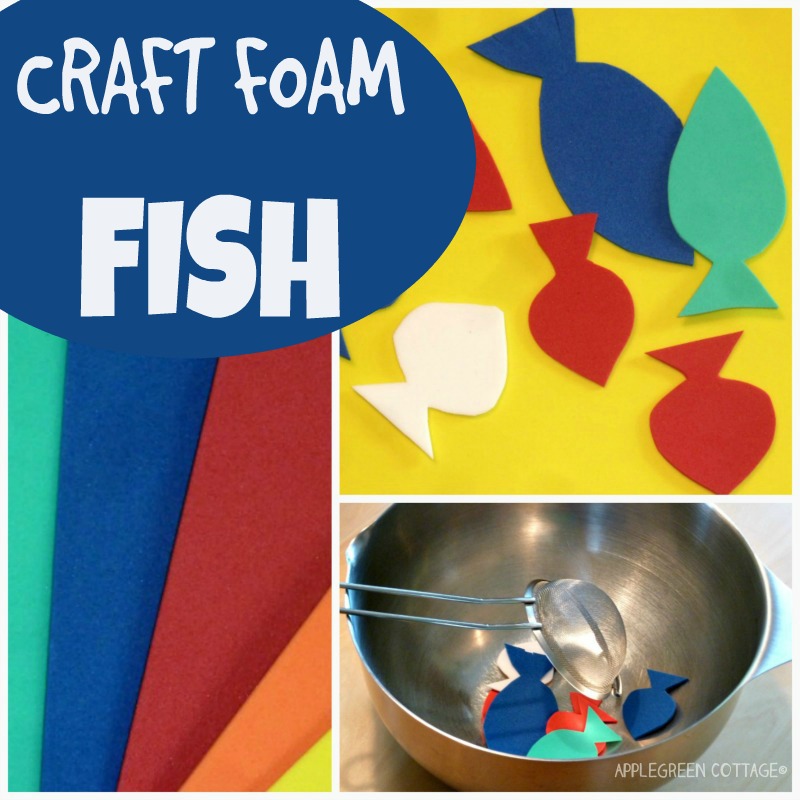 How To Make Craft Foam Fish Set For Kids Water Play
It's SIMPLE:
Cut out fish-like pieces from craft foam
throw them in the bathtub filled with water and
invite your toddler to join them.
Expect a lot of splashing and laughing 🙂
The internet offers tons of additional ideas of what to do with
craft foam
. Research and enjoy!
BONUS HINT:
If your car is always totally full when going on vacation (like ours), craft foam will be a perfect item to bring along instead of those bulky kid's toys.
Damjana
MORE POSTS YOU MIGHT LIKE: