This cutie is not my pattern. I wish it were. For the first time at AppleGreen Cottage, I'm reviewing a pattern that has been made by someone else. Actually, it's a FREE sewing tutorial for a lovely minimalistic wallet that's waiting for you at That's Sew Venice. I'd love to see this little jewel get famous - see why!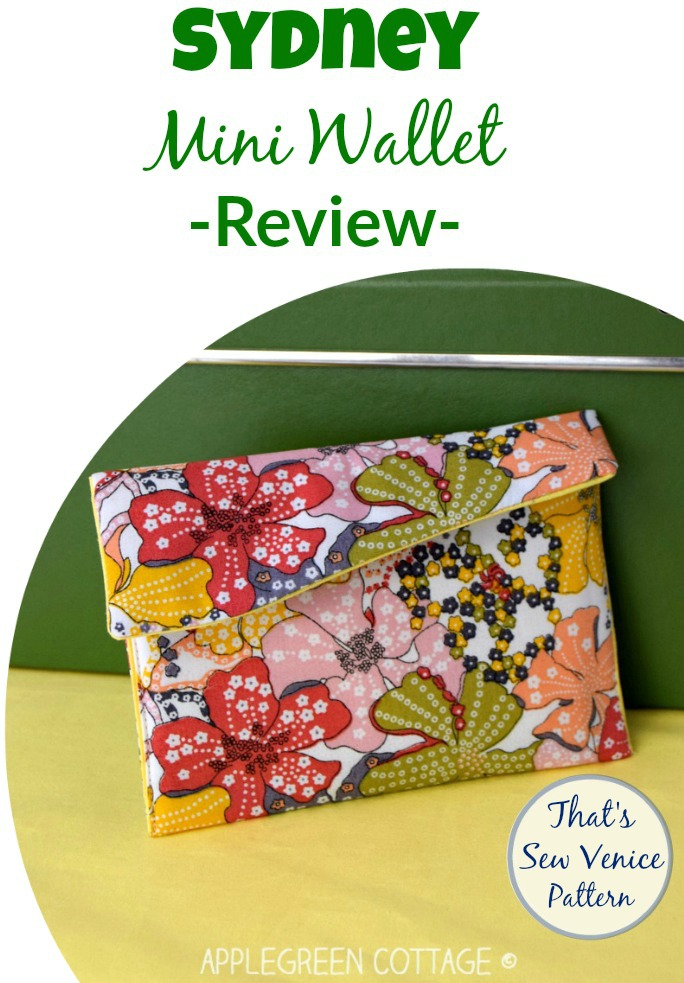 Do you ever fall in love with something you've just seen and then think you'll never find time to sew that adorable little thing? And than you suddenly just sit down and make it? This happened to me last week. Feels so good!
I saw Rachelle's mini wallet on her blog, That's Sew Venice. Adorable. Cute. Fresh, unique. It has a zippered coin pouch, one card holder pocket, and two note compartments. No bulk. No excessive things to place in. One place for bills, the other one for today's coupons or your shopping list. Exactly what you need.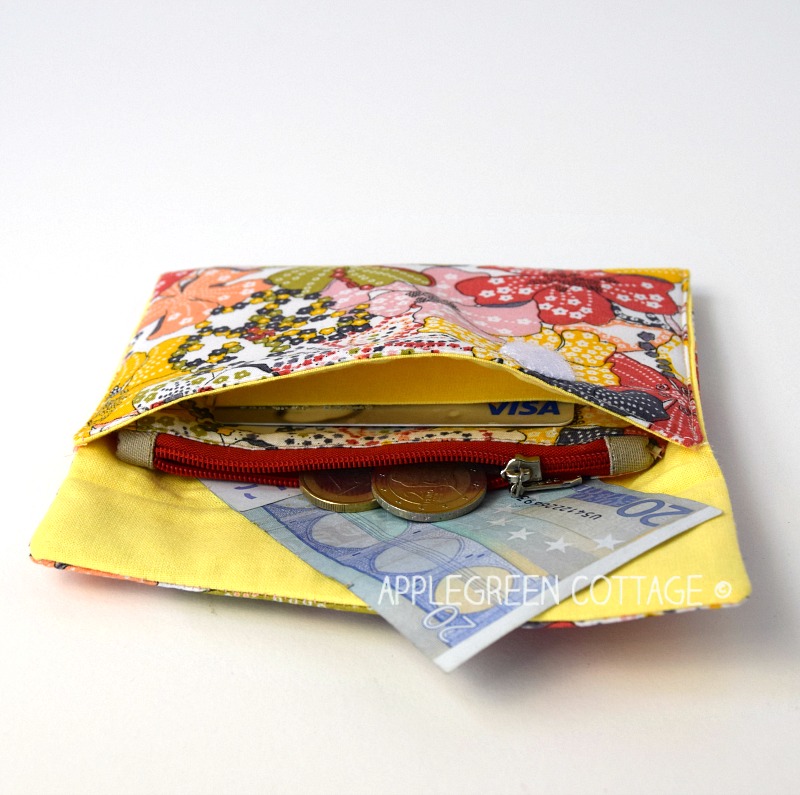 I just had to make it!  Oh and before I forget, I added lining to the zipper coin pouch. Just a preference of mine, and you can safely leave it out.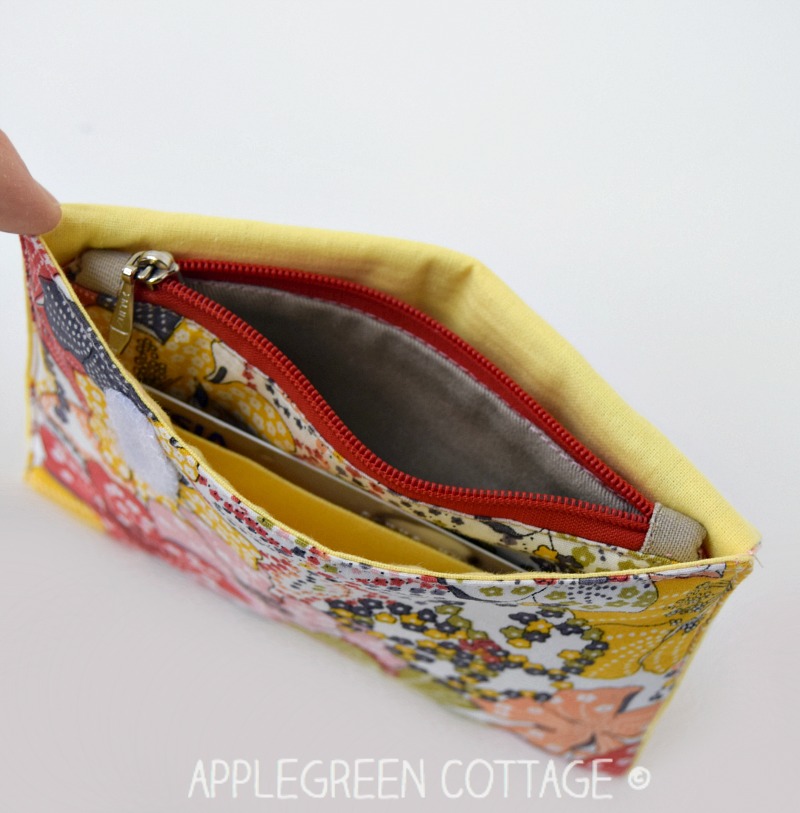 At the moment I'm posting this, this wallet is free for everyone to make. Yes, free! No code, no subscription, nothing. Rachelle posted a tutorial to her blog, That's Sew Venice, and it's free to use for everyone. Go, read the tutorial and sew one cute little wallet for yourself. You'll find her free tutorial here.
And what's important for you to know: it is a fairly easy project. Not novice-sewer-easy, but still easier than other wallets. If you've completed a few beginner sewing projects such as a zipper pouch and a few tote bags, give it a go - make the Sydney! Read the tutorial carefully through (each step is important!), cut precisely, sew slowly. Press diligently. No hurry. You'll love what you make!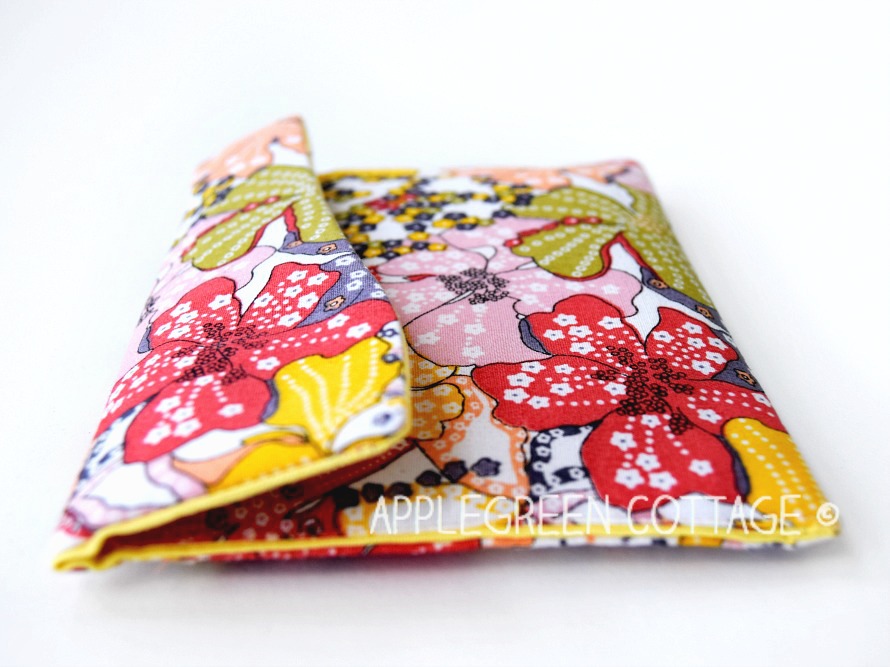 I love the nice curve at the top, it makes it stand out from the crowd! (You can opt for the simple straight-line flap, too!)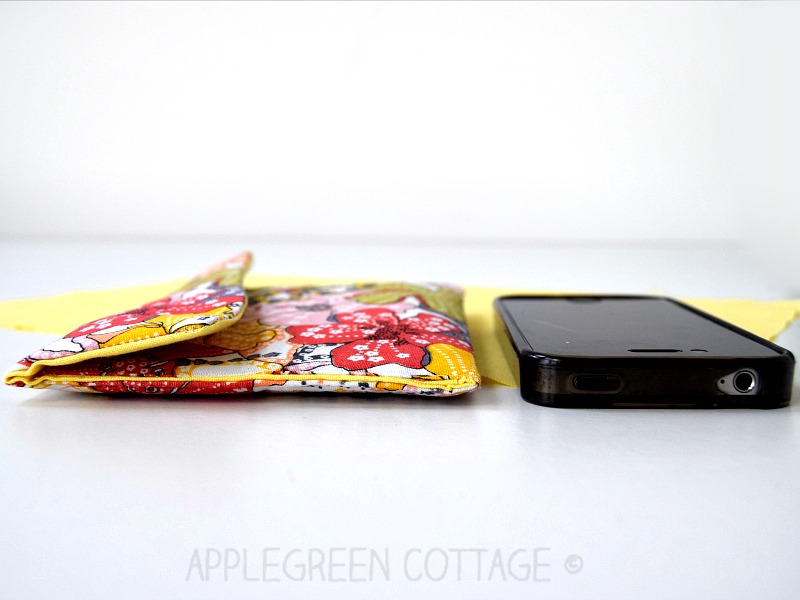 It's a slimline wallet. See, with a few coins, a credit card and a few notes, it's thinner than an iPhone - see for yourself!
Save For Later: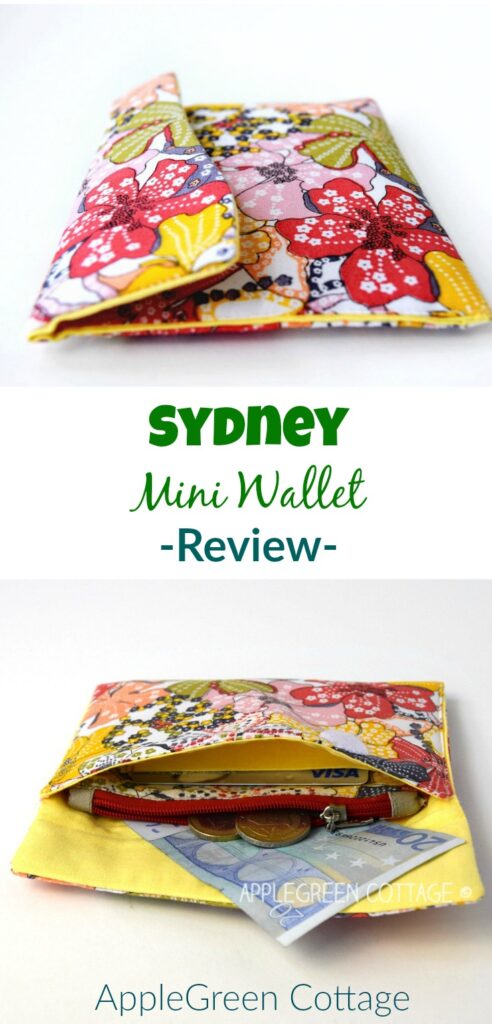 WANT MORE FREE TUTORIALS AND PATTERNS?
Get email updates and never miss out on new patterns, printables, and tutorials:
Or …check out my latest PDF pattern in the shop – the SILA Duo Zipper Bag pattern. Two patterns in one, see more here: