It's summertime, so what better way to spend family time than outside! Here are 10 ideas for fun outdoor play activities for kids. None of them will break the bank, and they provide great ways to have fun as a family. Have a look!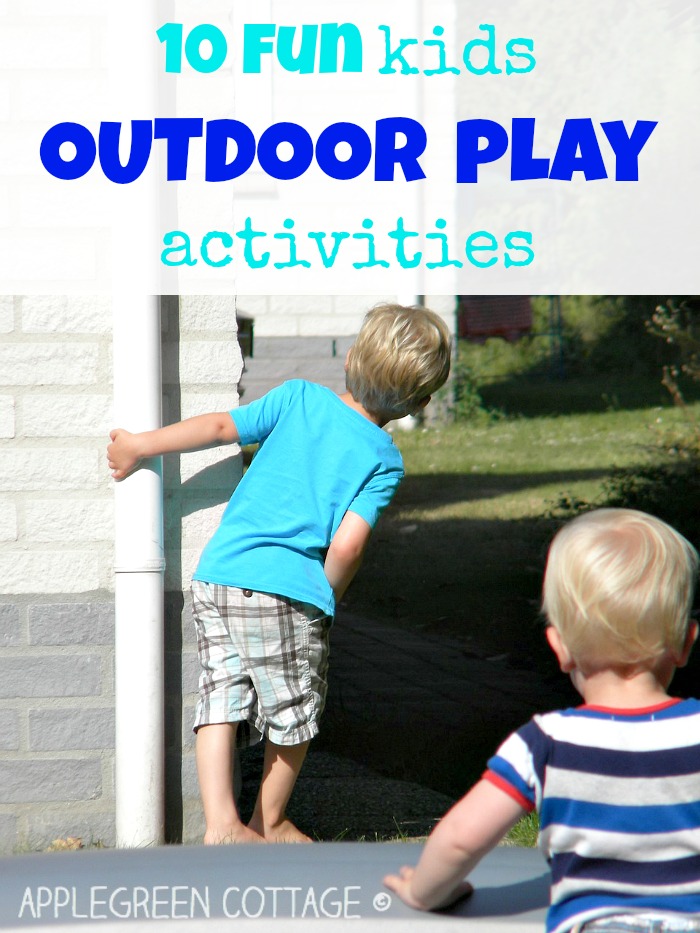 You don't need to have always something planned for your littles when they play outside. Here are 10 easy and fun ways to keep your toddler or preschooler entertained outdoors.
1 - Climbing logs and tree stumps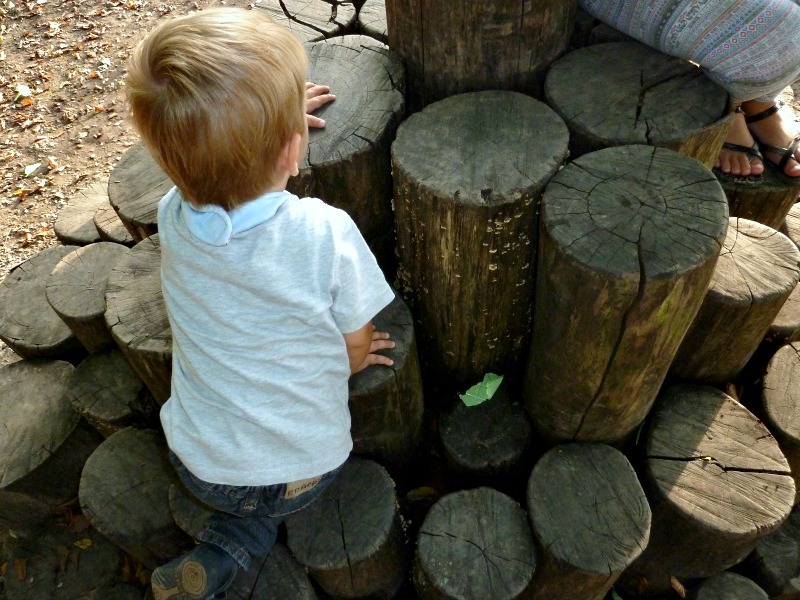 It's a great gross motor development activity, and kids need to move and explore! Just explore the nature in your vicinity for any fallen trees and you've got yourself a wonderful climbing track!
2 - Collecting plants and picking fruit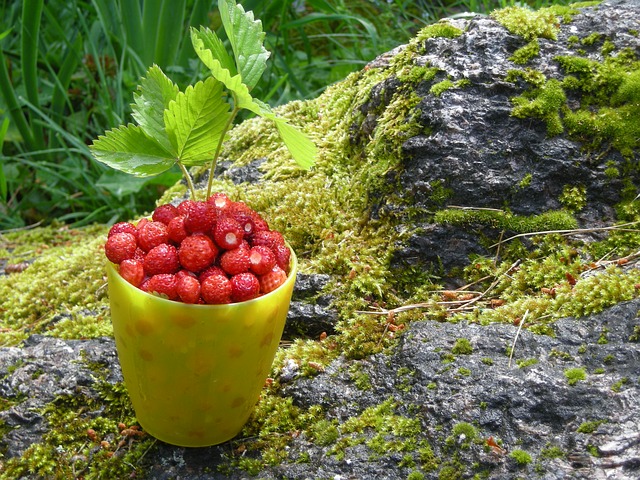 One of the favorite kids activities at the grandparent's place is searching for wild strawberries that grow behind the house in a carefully tended green area. They smell heavenly and there are sooo many! (Which is good, because all grandchildren in the family love picking these berries!)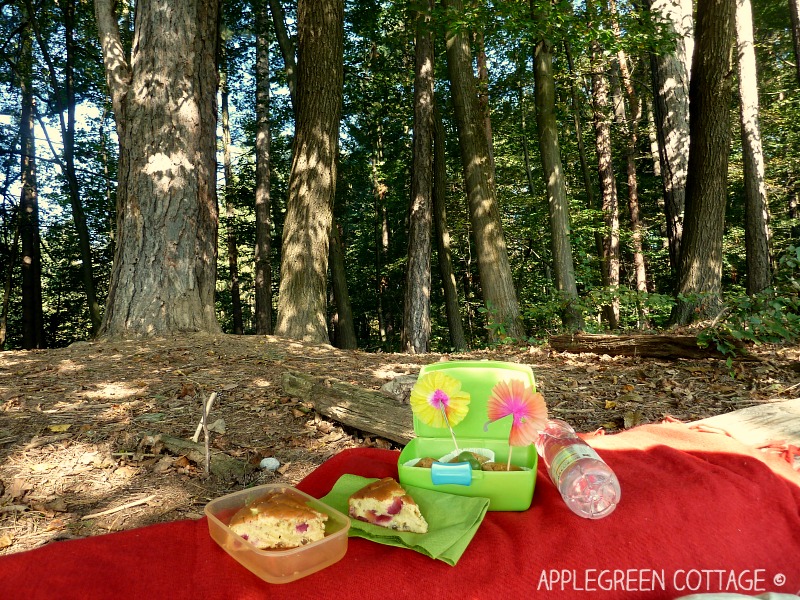 One of our favorites is to go outside and walk to the nearby hill. While you are at it, have a look at how to change any outdoor walk into a fun activity in no more than 3 steps.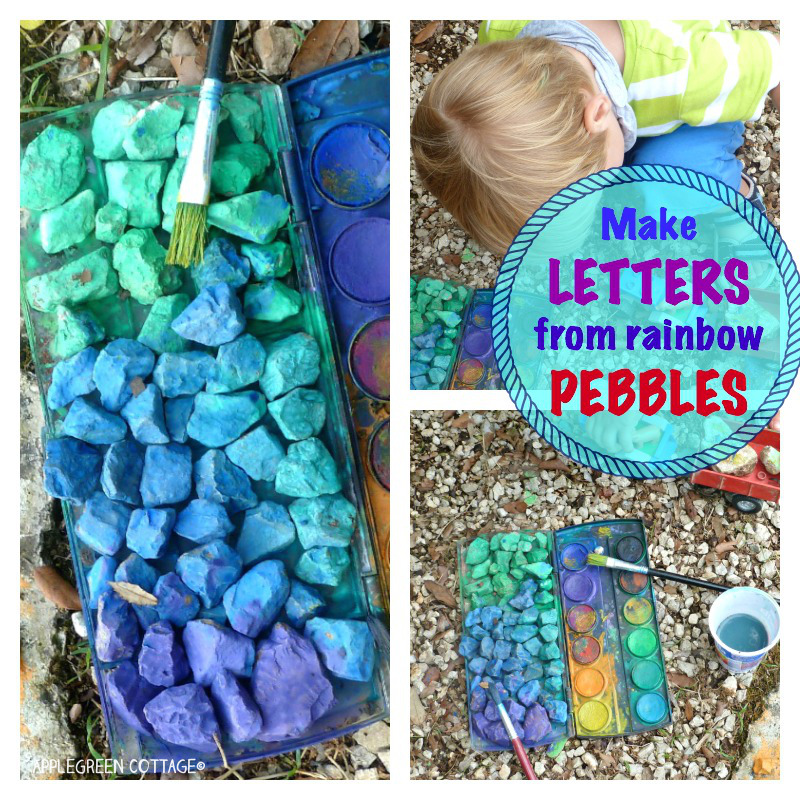 Another fun outdoor activity. It's simple, fun, and it does not require cleaning afterwards. What you'll need are watercolors, water, and a brush or two. And getting pebbles shouldn't be a problem. After the pebbles have dried, you can use them to make letters. So much fun!
5 - Fly a home made kite!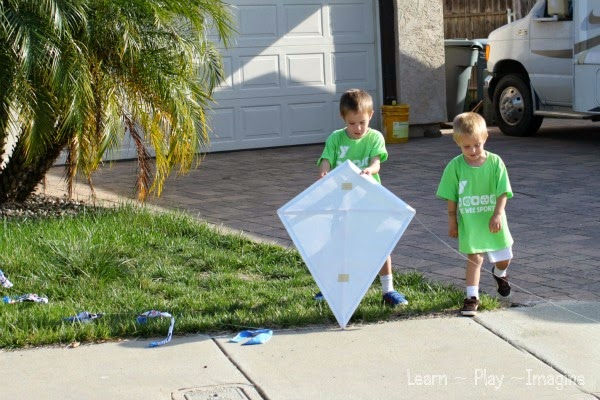 Have a look at a lovely tutorial on how to make a kite at Learn Play Imagine. A wonderful activity for family-time on a sunny Sunday afternoon, isn't it?
6 - Free play with loose parts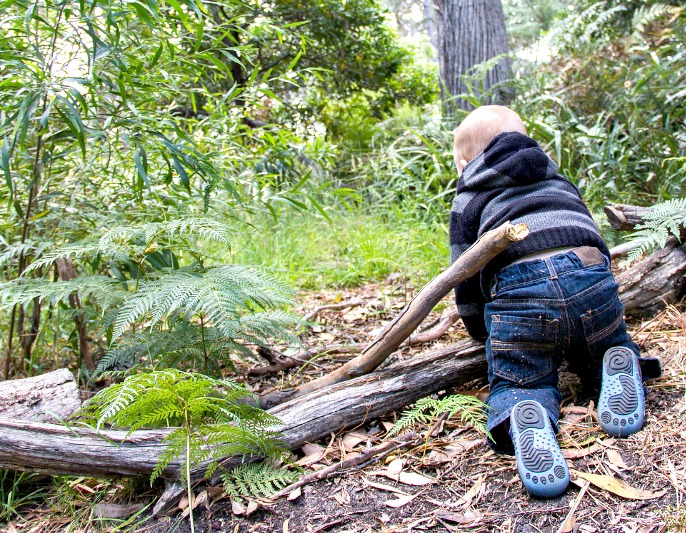 Search for pine cones around your home, for sticks, stones, whatever you might find outdoors. At the seaside, you might want to collect shells and paint them later. Open-ended outdoor play activities are inexpensive, easy to find, they involve nature materials and encourage free play.
7 - Make a car track out of rocks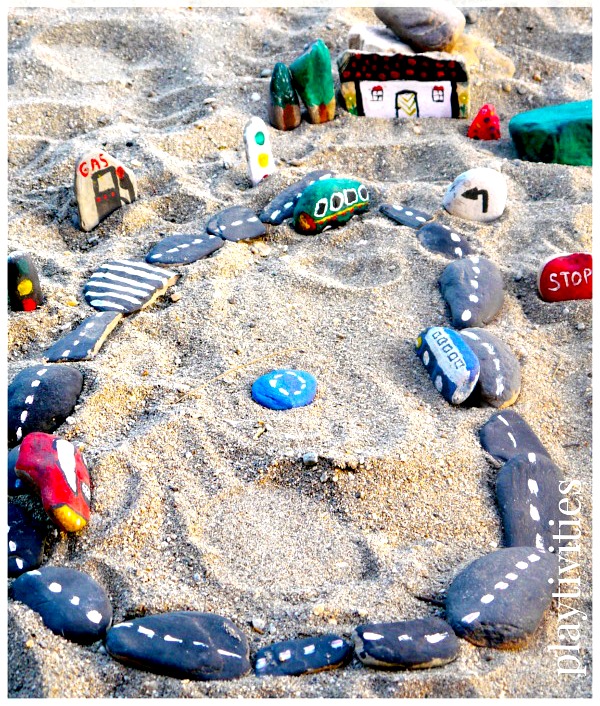 - like one that was made by Playtivities. Then bring it into your sandbox, and your kids will have a blast! It looks awesome, it's adaptable to your likes and you'll see the set never breaks! They even added road signs, and painted a gas station and a house with trees. I just love it!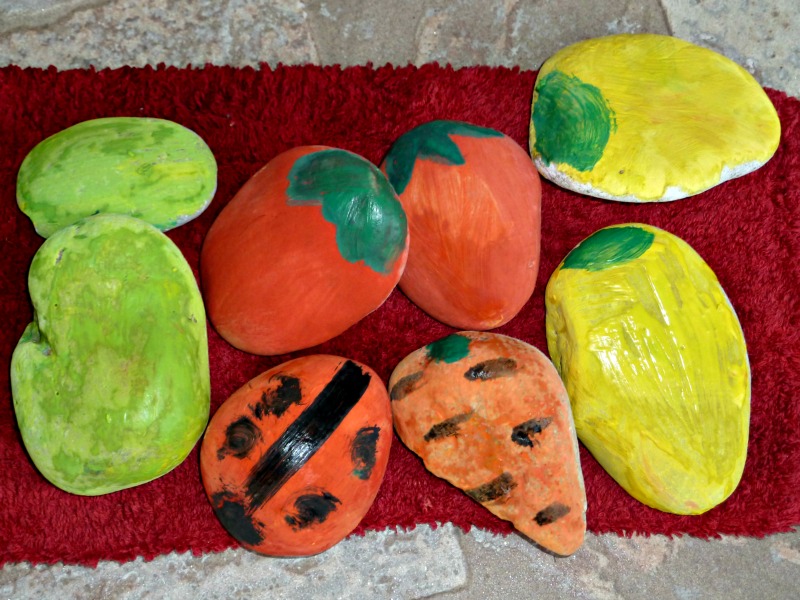 Collect several rocks, paint them in different colors and you've got yourself simple DIY garden markers, like these. They are fun to make - even when you don't need them 🙂
9 - Rake all the leaves!
It's a great way to make kids excited about the garden and the nature! A sunny fall day was just perfect for leave raking around nana's home: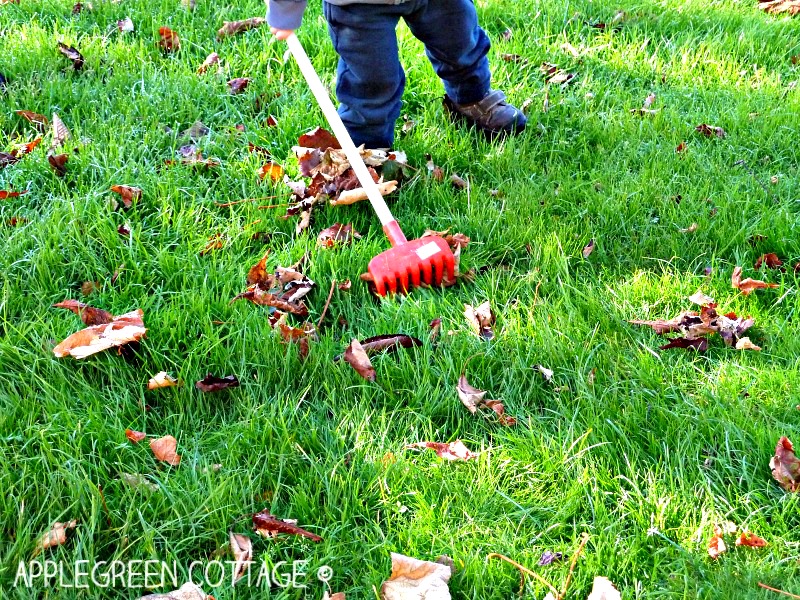 Gathering all the fallen leaves can be fun!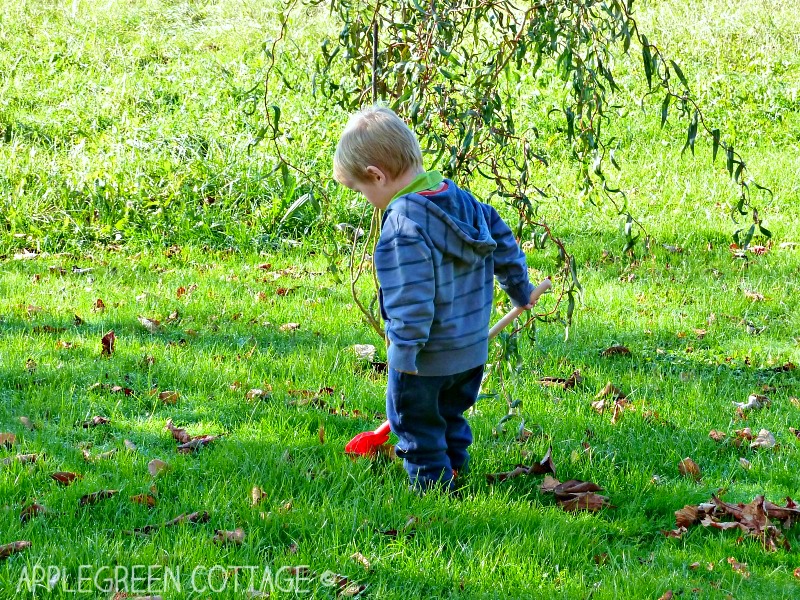 ... more work and exploration...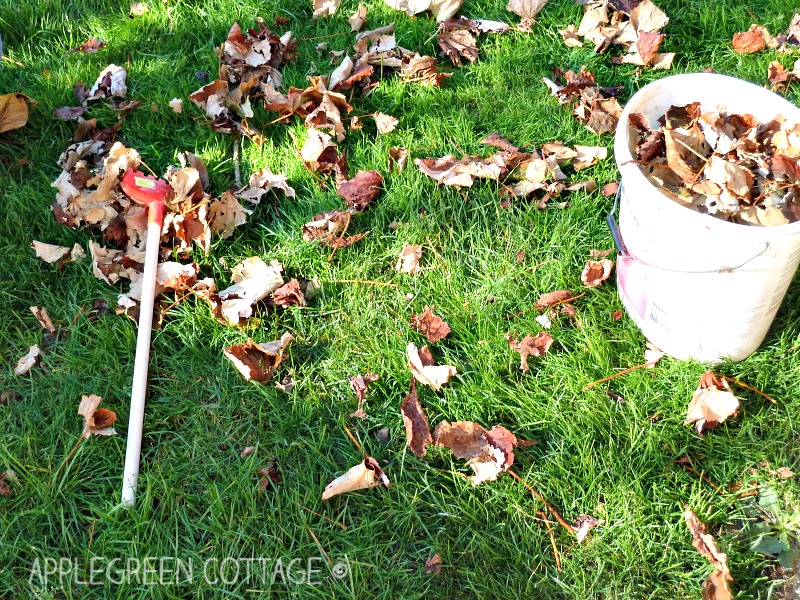 10 - Bring sensory play outdoors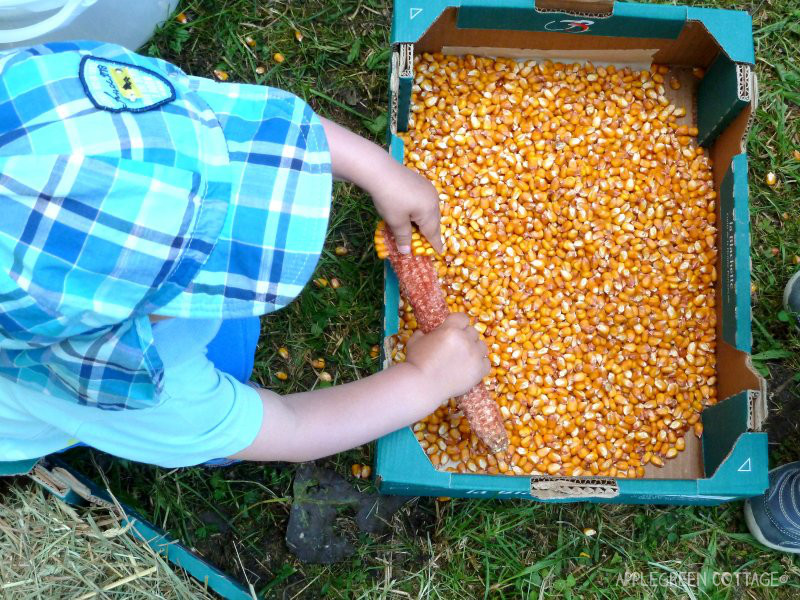 You can simply bring the sensory materials outside! It's a great solution for the warm part of the year, the kids will love it, and you as well. Especially because the next rainshower will make your backyard tiles clean again.
I hope you've enjoyed these ideas for outdoor play activities for kids. Let me know what's your favorite!
WANT MORE FREE TUTORIALS AND GOODIES?
Get email updates and never miss out on new patterns, printables, and tutorials:
Or …check out the Earwarmer Headband pattern in 8 Sizes in our shop: