Easy Christmas cards to make by kids... Just an idea how to combine the collage technique and coloring.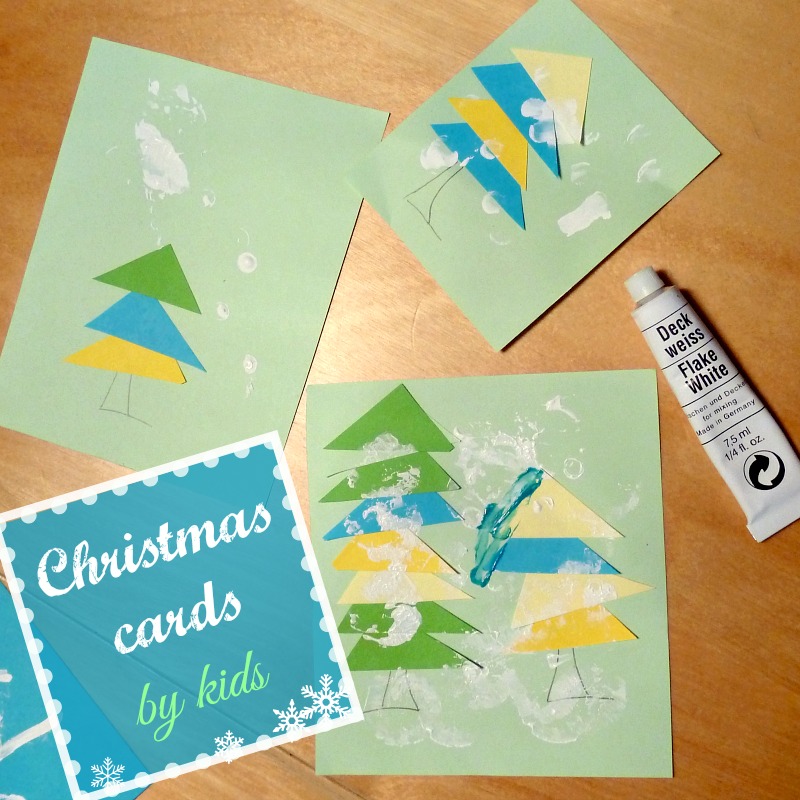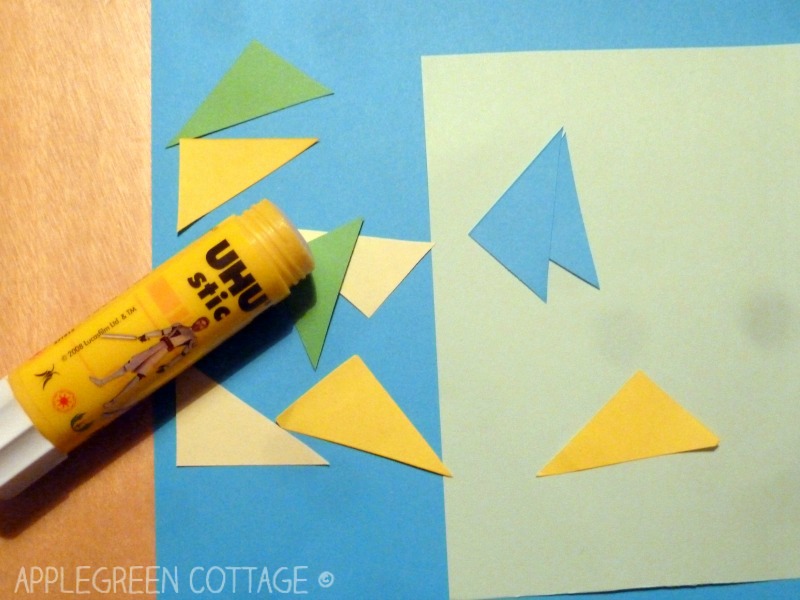 pieces of colored paper, cut into triangles
a rectangle paper 'base' for glueing the 'tree' on
a folded blank card
paper crafting glue
white tube watercolor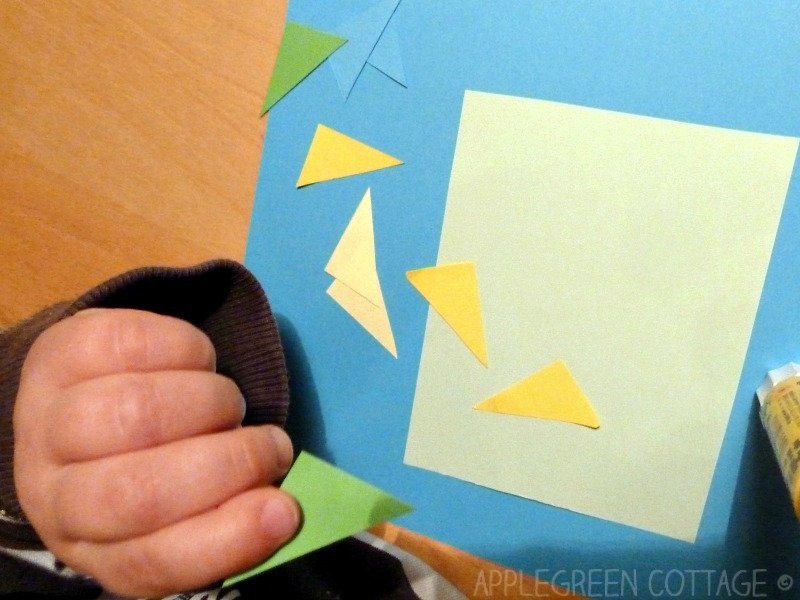 A good fine-motor-skills development activity for toddlers.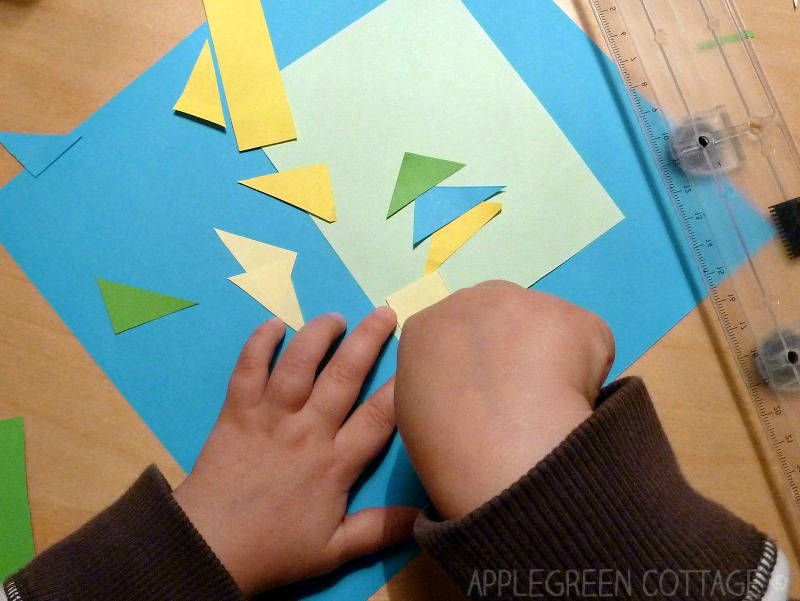 Please mind that depending on the age of the toddler, this might be a two-parter activity. In our case, it was. The glueing of triangles happened in one session, and later on, as a 'totally different activity', the white snowflakes were scattered onto the trees.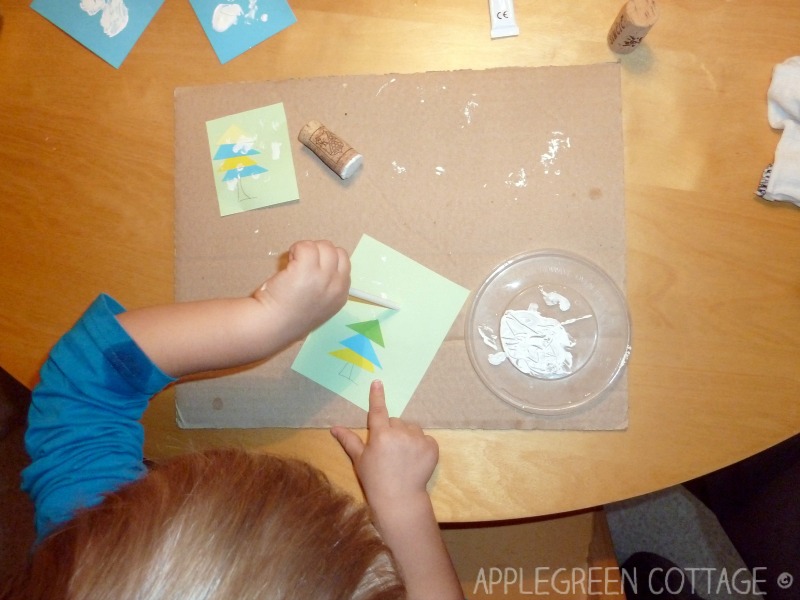 And you can imagine how happy the grandma and grandpa will be when they see it in their mailbox!