Password Tracker - Free Printable. No more forgetting your passwords on various sewing and crafting sites! Get this free printable and keep all your passwords in one place.
You'll find it a great addition to my other free printable planner pages, such as goal planner, monthly birthday calendar, and more. Check them all out!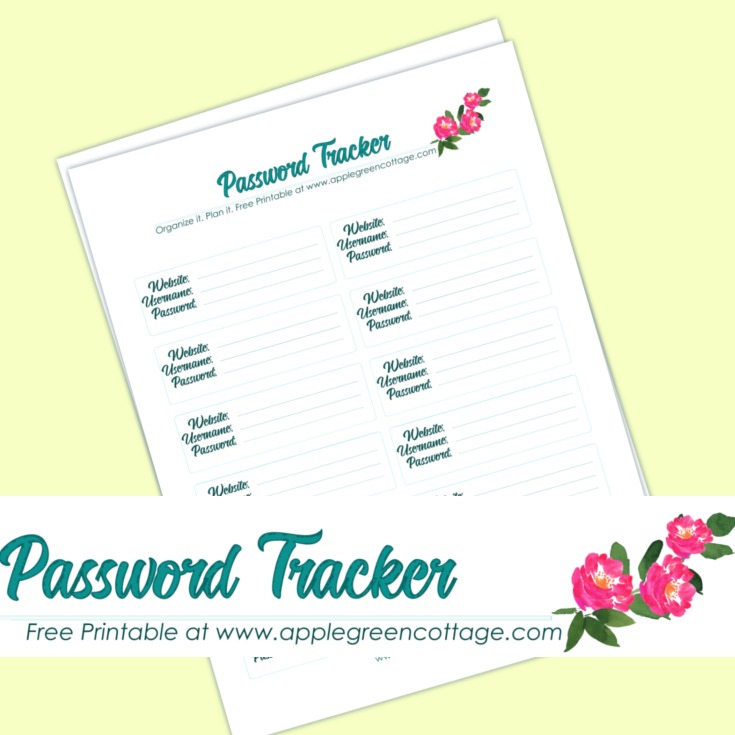 Yeah well. I forgot the password to my favorite sewing log-in page. Again. And I'm getting tired of hitting that 'I-forgot-my-password' button. Are you like me? Then you're gonna love what comes next!
I've designed something to help me (and YOU!) keep track of all those passwords on sewing and crafting sites I love visiting. It's not something to keep online (that would be too risky, I guess!), it's something I will print out and keep in my desktop drawer. This: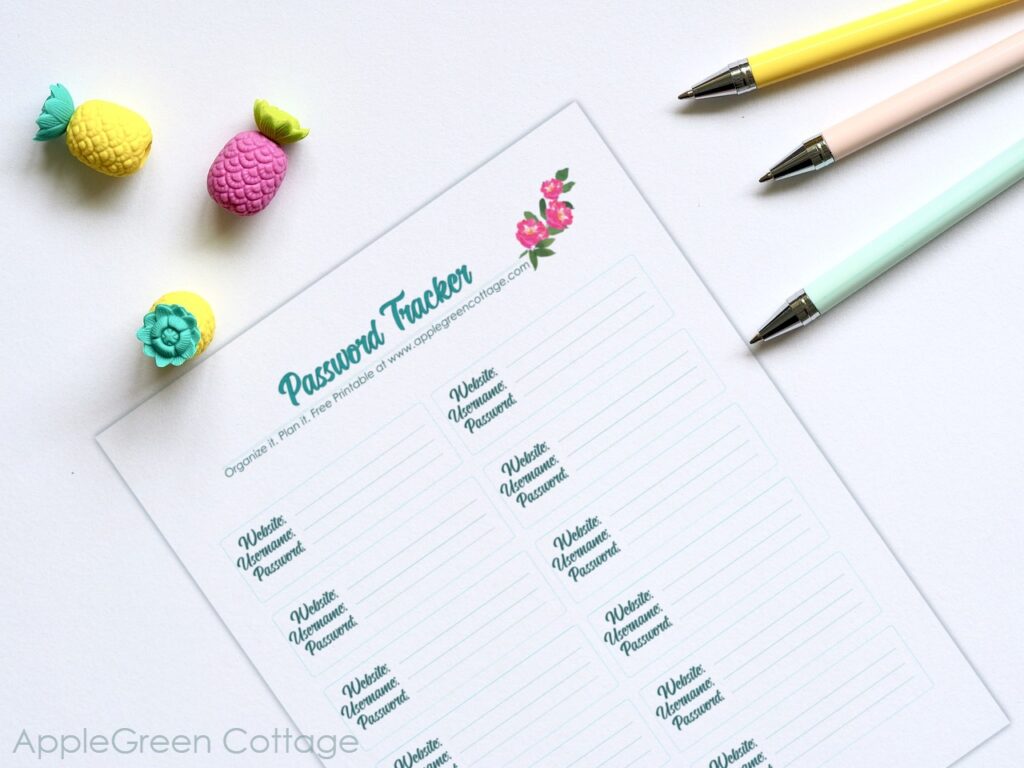 Printable Password Tracker
This printable password tracker is so handy. Since I just cannot be the only person that keeps forgetting her passwords, I thought it could be useful to somebody else too. So I made it available to everybody:
Please find it attached as a PDF file at the end of this post. Happy organizing!
I am a member of tons of such crafting sites, like Craftsy, AllFreeSewing, Craftgossip, as well as blog newsletters which each have their own password-protected pages with goodies and free patterns.
NOTE: This password tracker printable is NOT meant to track your important passwords such as ATM or credit card information and other financially sensitive info. Nope! It's merely meant for storing usernames and passwords for all the crafting and sewing pages you visit but sometimes forget about.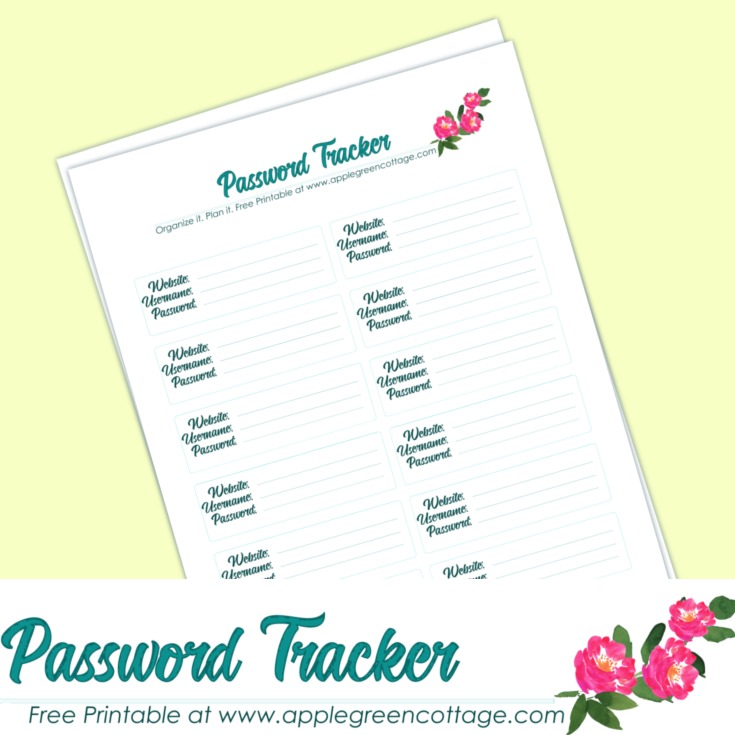 And for the record, a certain person dear and close to me, who is an IT expert, will always tell you not to write down passwords. Of any kind. And it's true. I know I should (and I emphasize, should) learn every single password by heart, and never write it down, and keep separate passwords for each site.
But in reality, remembering all the passwords just doesn't work for me.
There are too many, and I forget them. All the time.
So I figured a system better than a handful of post-it notes and passwords I never know what site they belong to. It's this simple, single printable page.
Better than the handful of pieces of paper scattered around your desk drawer.
Get Your Free Printable Password Tracker  HERE:
So here it is, a one-page printable, easy-to-use, and free for you. Click through to get it for FREE, as a gift to all AppleGreen Cottage readers.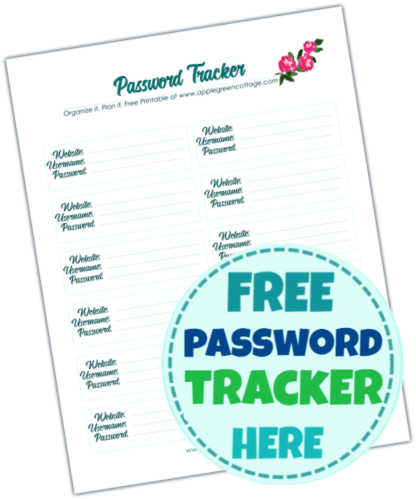 NOTE: Make sure you keep it to yourself, store it somewhere safe and not easily accessible to other people's eyes. My desktop drawer is THE perfect solution for me.
Or you can insert it into a binder, and keep it together with other printables that I offered in the past.
MORE FREE PLANNER PRINTABLES from me:
And, I have a question for you. WHAT OTHER PLANNERS/ORGANIZERS WOULD YOU LIKE to see here on the blog? Feel free to let me know what you need, what other printables or organizers you could use. And I can maybe design them!
WANT MORE FREE TUTORIALS AND GOODIES?
Get email updates and never miss out on new patterns, printables, and tutorials:
Or …check out the popular Aiden Cell Phone Purse in our shop. Guess what's on the back of this cool phone bag!