This is a free printable monthly calendar, a perpetual calendar for everybody who'd like to easily keep track of all those birthdays and special dates, and it's a great addition to my other planning printables. It can be used for recording birthdays, anniversaries and important dates. Check it out!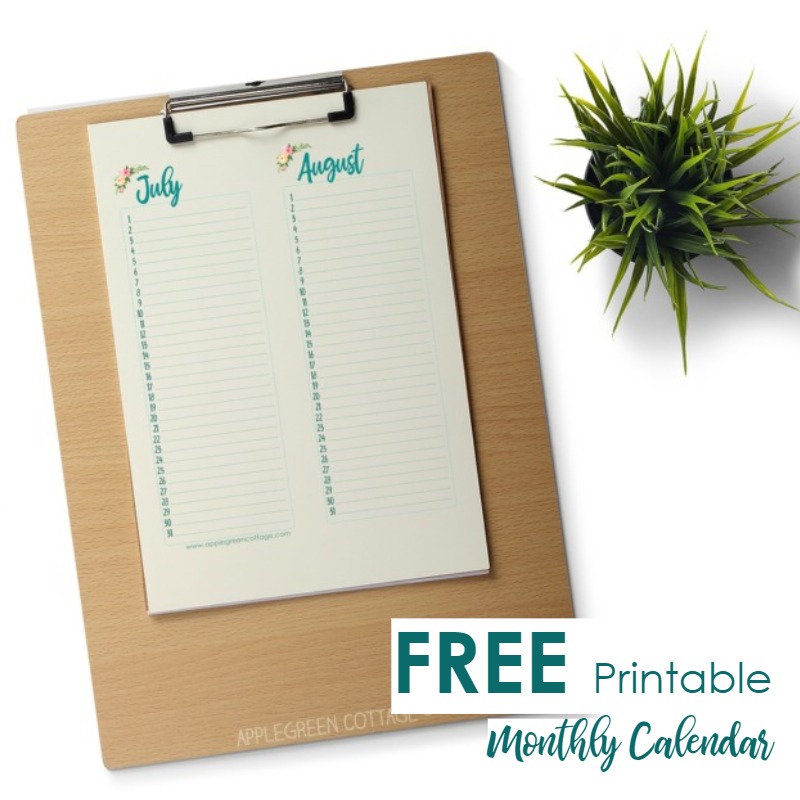 This post contains affiliate links. Thanks for your support.
Never again forget about one single birthday or anniversary. Or an annual car overhaul. Any preventive medical examinations you need to take once a year only? I tend to forget about those, so here they come onto the perpetual calendar. (I always forget about my yearly eye exam!)
Free Printable Monthly Calendar
Even better: It's a Perpetual Calendar!
This is a perpetual calendar, meaning you can use it forever because the days of the week are not marked - only the months and the days. It can be used for recording birthdays, anniversaries, and important dates. Print as many calendars as you like. They make great gifts! Get the free template and also, scroll down for an easy hack to hang the prints!
No time to print now? Save this post to Pinterest to have it at hand when you need it: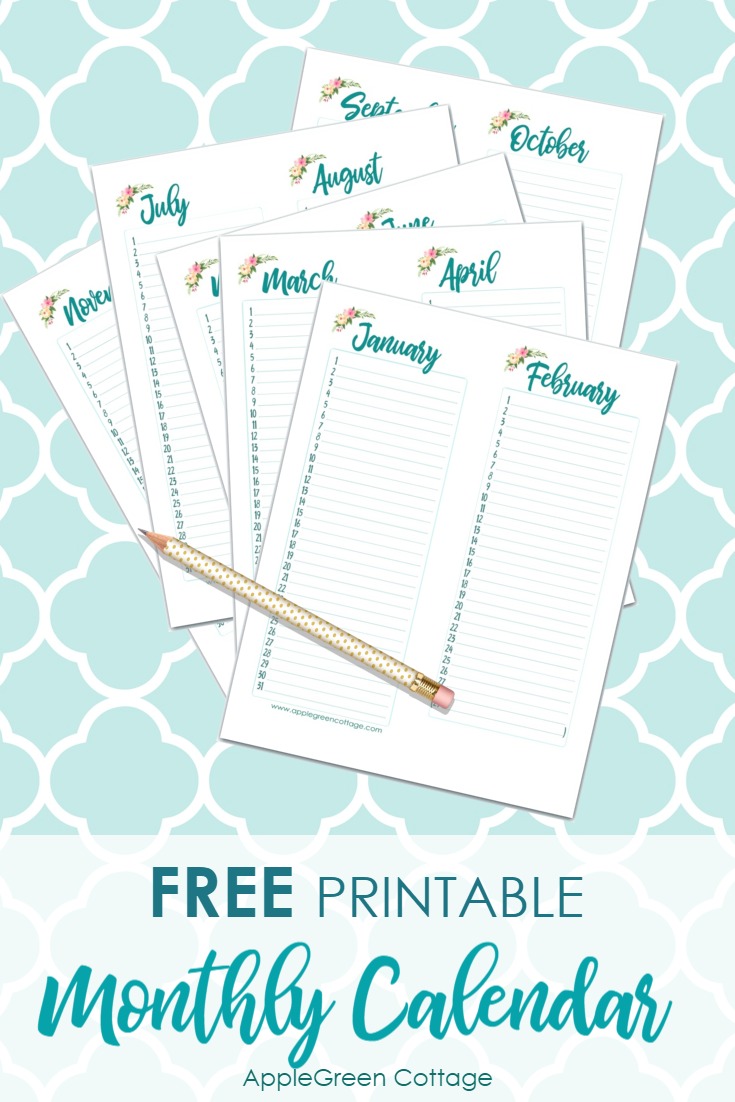 You can print it out for any year from now on. You do not need to search for printable calendars every year. Once you have downloaded this one, you can use it again and again.
Is There a Story Behind This Printable Calendar? Uhm Yes.
I designed and published this free printable template in the middle of the year - instead of January. Seems strange? Sure. Who does that, right? Nobody starts planning a year during the summer term. But there is a reason I did it.
I am SO bad at remembering birthdays. And I had just forgotten about a very important birthday. It was enough.
So I NEED the birthdays and important dates on my fridge where I can see them. But rewriting the dates every year onto a new printed calendar got a tedious task. Can you relate? I have no wish to rewrite the dates every single year into a new calendar.
This is why I (finally!) got down to designing a template for a real birthday calendar, a perpetual birthday calendar where I write down the birthdays of all the people I care about - ONCE - and voila!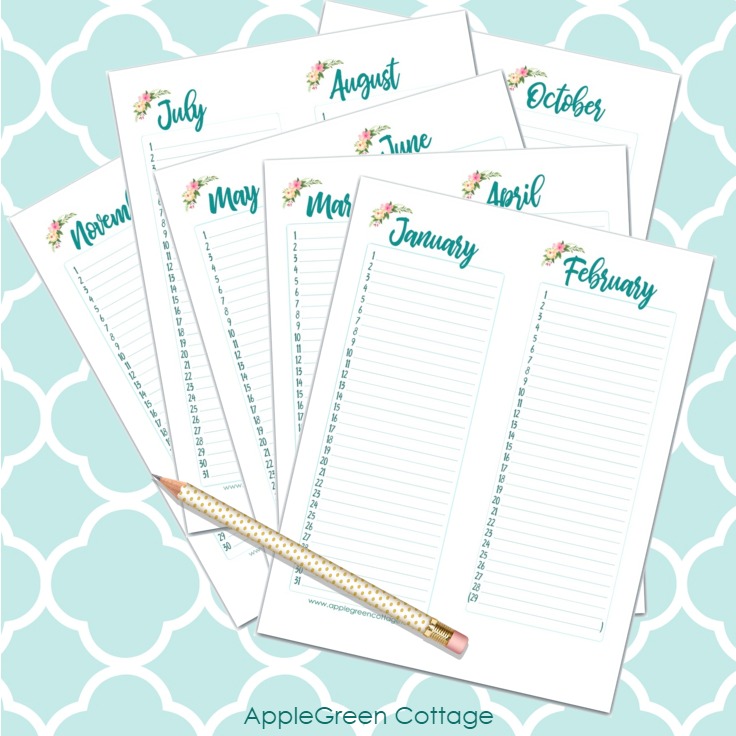 On my fridge door it comes, nicely bound by a binder clip (Scroll down to see a handy hanging hack I've been using!)
In a day I had it designed, printed and a copy saved on my computer, I thought: Why not offer it to my readers, too? There's a high chance a person or two out there keep forgetting about birthdays, just like me, and could use it too. Turns out, there are many who'd love to use this free template. So here it is, a brand new perpetual calendar template for you to print out and keep.
Printable Monthly Calendar - FEATURES
It's free.
Works both on letter size or A4 paper.
Just download and print - the entire year is on 6 pages
Use forever - fill out birthday dates once, no rewriting next year!
Keep track of all annually recurring important dates in one place - birthdays, anniversaries
How To Print the Monthly calendar?
When printing, use heavier weighted paper, like 32 lb. printer paper, if you plan to use markers, art pens, or paint and don't want it to bleed through. You can use regular printer paper if you only plan to use pencils. Sometimes simpler is better, too. 🙂
SIZING / PRINTED MEASUREMENTS
The files are meant to be printed on letter-size paper.
The perfect way to keep yourself organized! Put this printable monthly calendar on your fridge, or on the counter to keep close at hand.
FOR YOU AND YOUR FRIENDS
Feel free to print as many copies of this form as you need, and if you know someone who could use a planner like this one, share this post with them, so they can get their own FREE copies - help them make their own amazing and organized year, too! Want more? How about a free daily planner printable to keep on track of your daily plans? Get it here: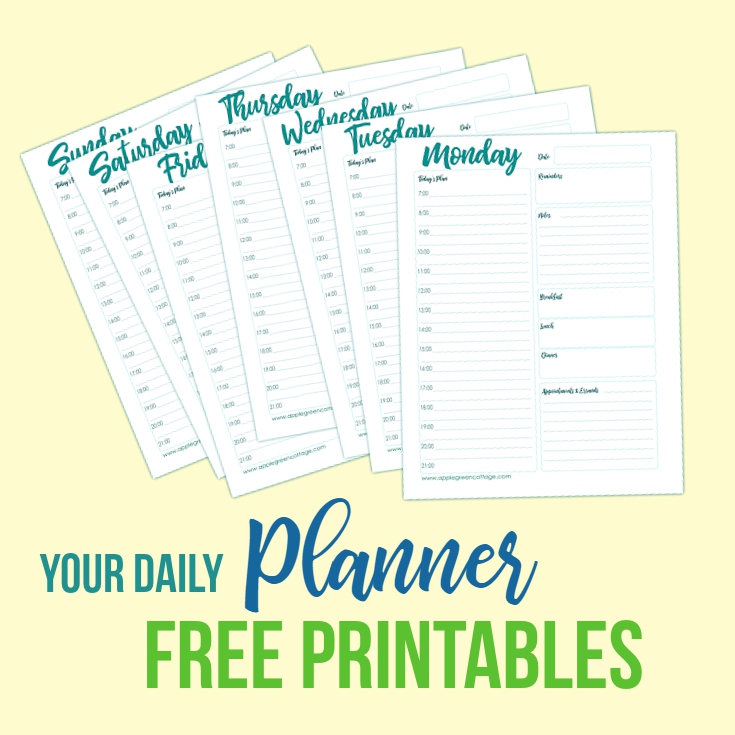 And now one quick how-to, to help you keep your organizers, calendars and planners at hand:
A Quick 'Life Hack'
How To Hang The Printed Calendar
How to effortlessly keep the printed pages all nicely stacked on the fridge door? I use a little hack of mine when in need of a quick and easy solution - and probably this will help you too:
You'll need: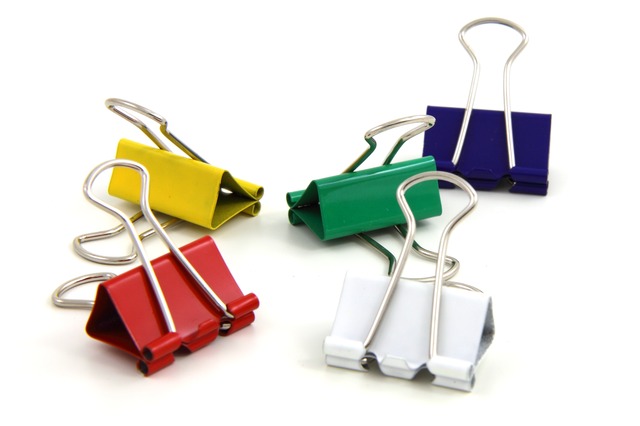 Attach the magnet to one side of the binder clip, using a drop of super glue. Now hang it and never again forget about one single birthday.
Save for later: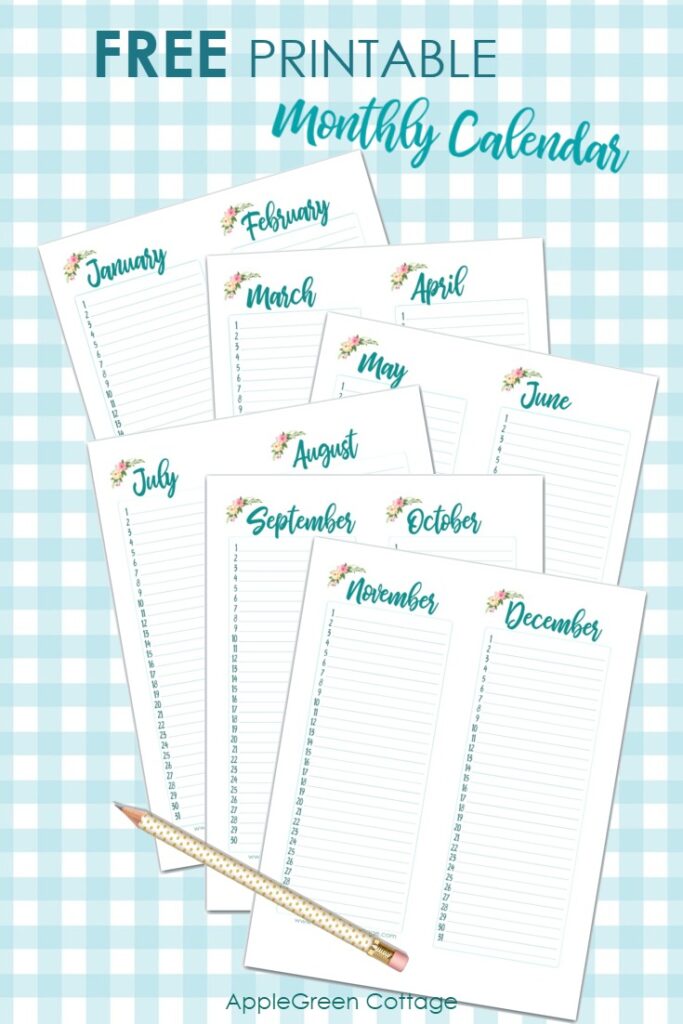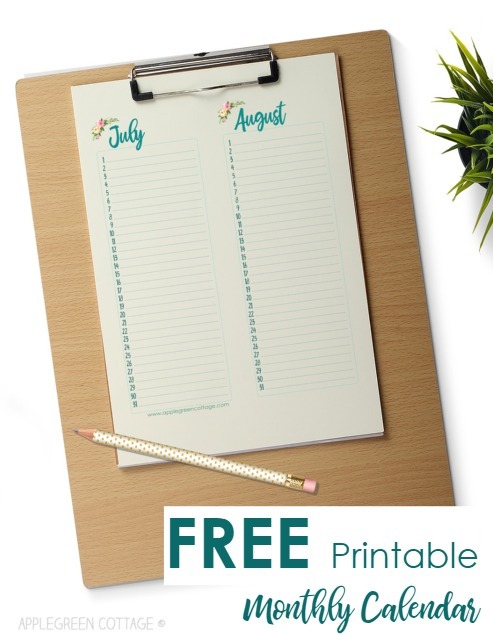 Stay tuned, more good stuff is coming your way. So many drafts and templates waiting to be published!