See how to grow an avocado tree from a pit, and find out how long does it take to grow an avocado tree. Hands-down the EASIEST way to grow avocado!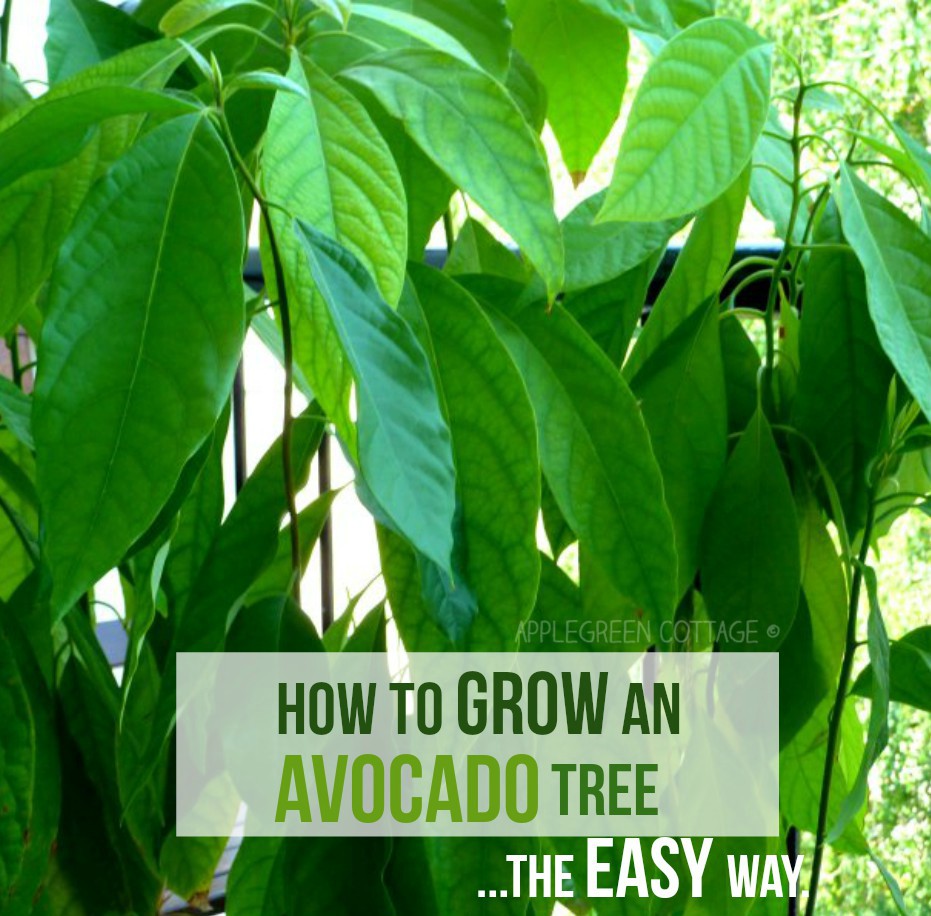 Do you like avocado? Would you like some undemanding - and beautifully green - plants in the house or on your balcony? I wanted to show you the easiest way to grow greenery on your balcony or in your living room, in addition to these classic container gardening ideas we use.
Here's an idea for low-budget home decoration: grow an avocado tree. This how-to shows you the easiest way to grow an avocado plant from a pit.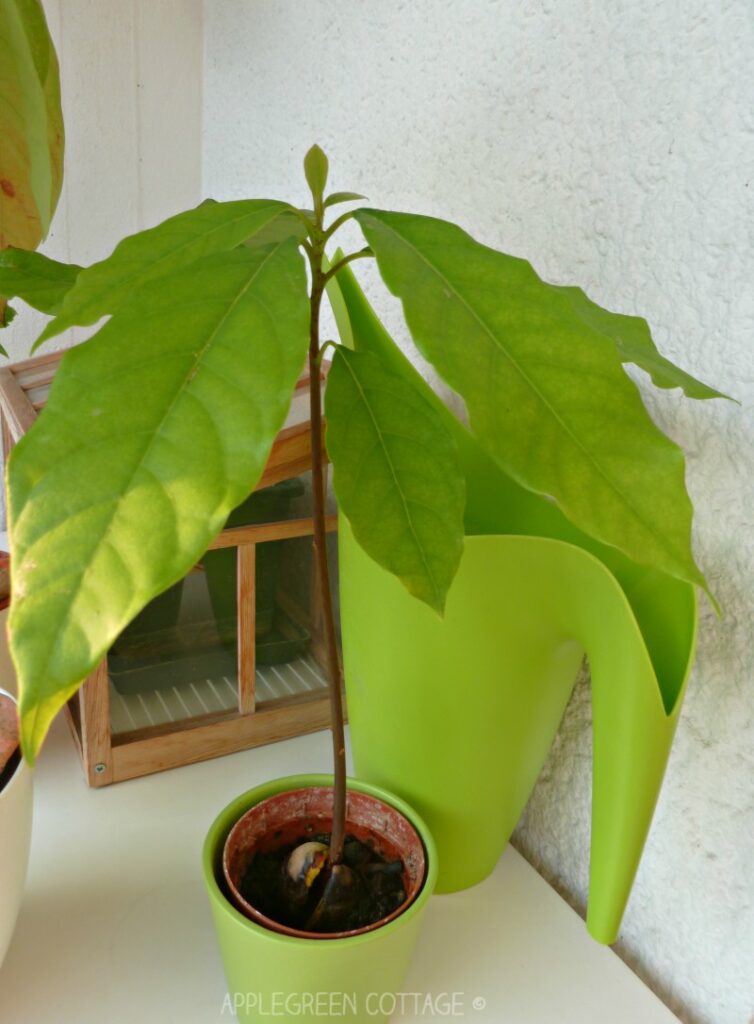 How To Grow An Avocado Tree From A Pit
If you check out the web, you'll find a lot of intricate details as to how to keep the pit moist while not immersed into water. Toothpicks and all. Pins, gadgets and holders of all kinds, used to hold the pit above the water.
Well, there's an easier way.
I wanted to see if a totally 'lazy' way of growing an avocado tree would work, too.
And it totally does!
Trust me, you'll never want to use a different way to grow avocado plants again! First, save to Pinterest so you can always access this easy tip, then follow the few steps below.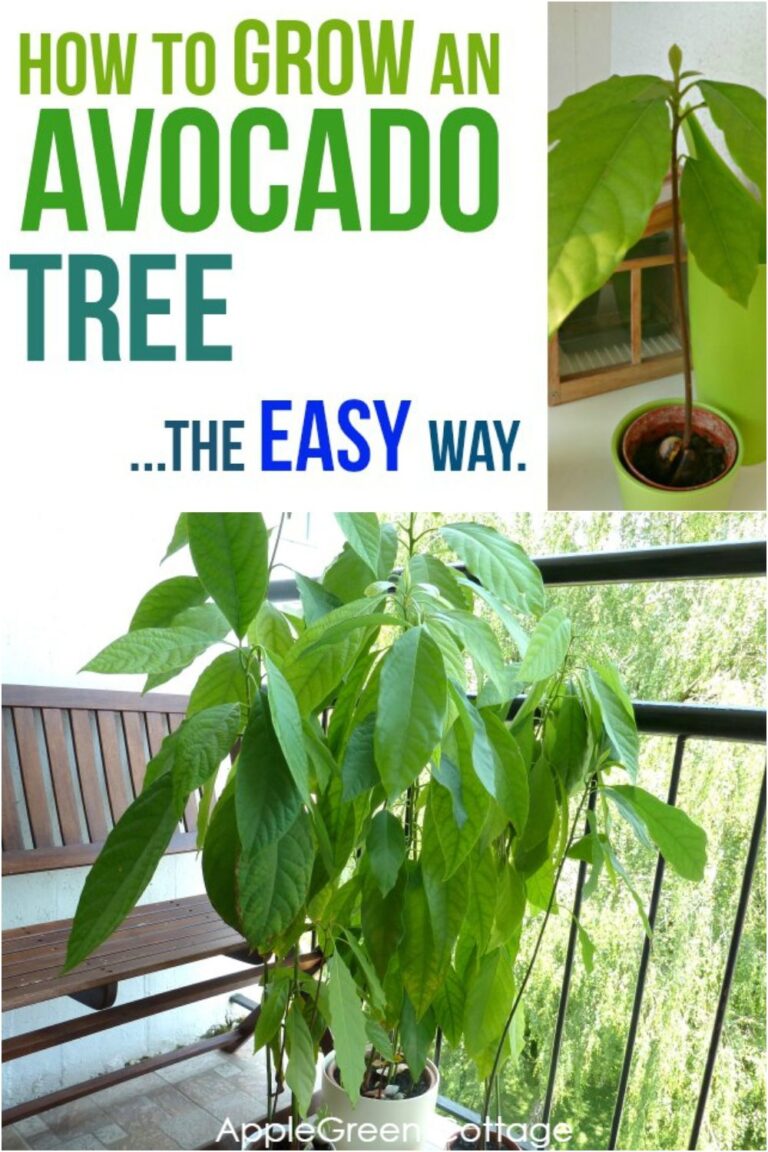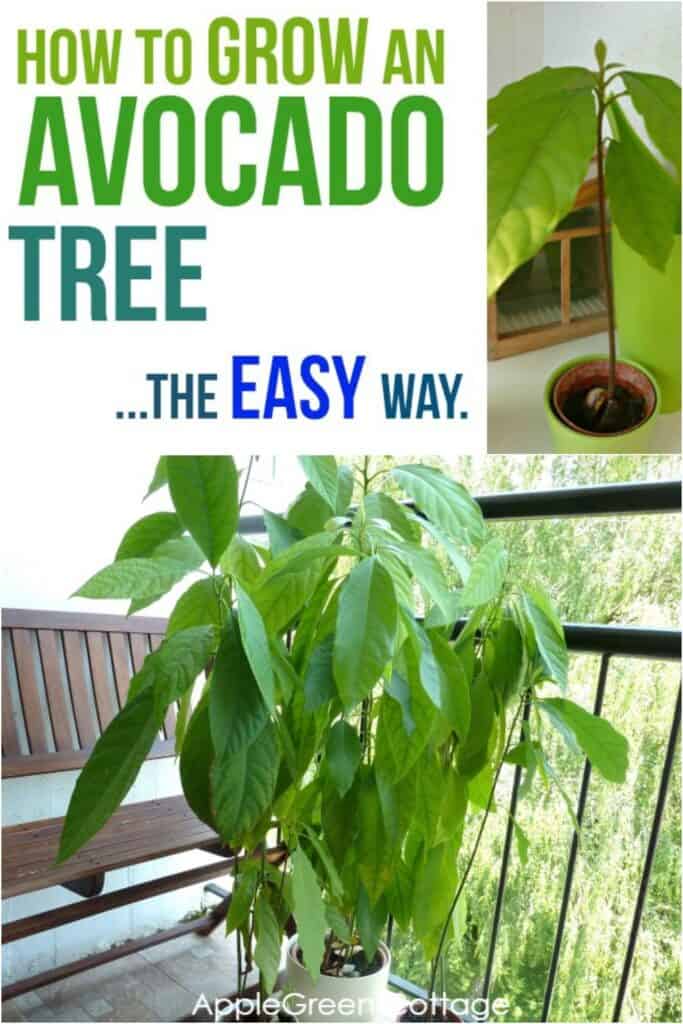 When planting the avocado pit, I do something that no professional will recommend: I place the pit directly into the pot. No piercing the pit, no balancing it above the water level.
Steps To Grow Avocado From the Pit
- I just dig a hole into the soil of one of the pots I keep on the balcony
- place the seed in it,
- NOTE: the pointed end of the pit needs to be up and not entirely covered by soil.
Then...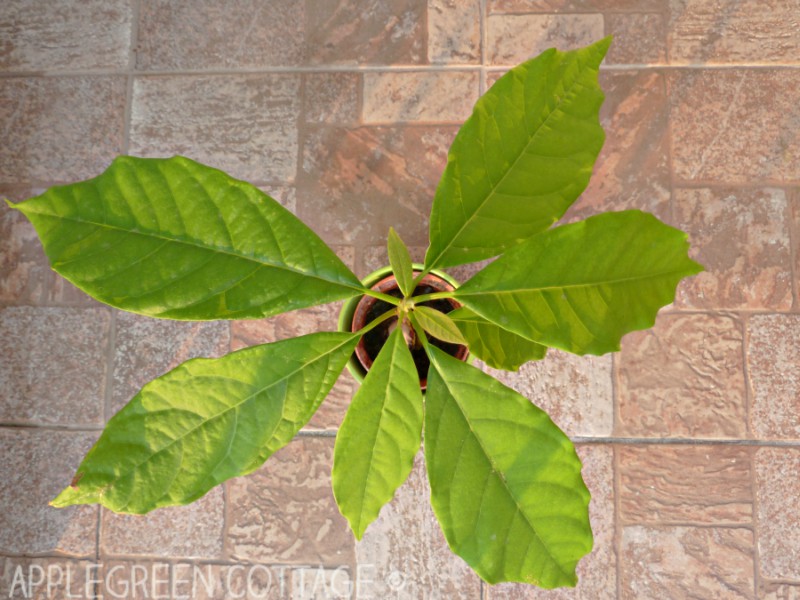 Water it regularly for several weeks.
how long does it take to grow an avocado tree?
A few weeks later, you'll notice it sprout. And you've just got yourself a beautiful plant. That's it!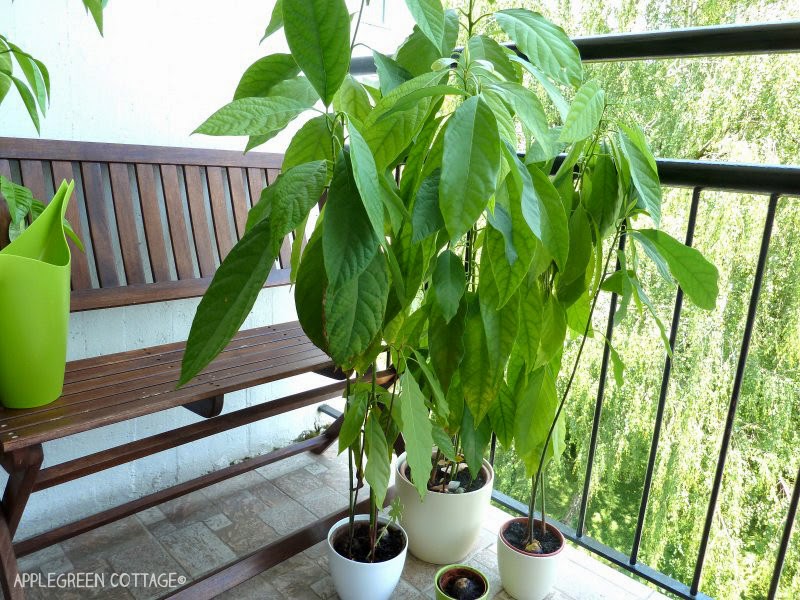 I've been doing this for several years now and just love them.
Did you like this post about how to grow an avocado plant? It's so easy you just have to try it out! The next time you are slicing an avocado for a salad, save the pits to grow into avocado trees and let me know how it goes. Also, an idea if you like to make your own home decor:
Make Your Own Pot covers for Your Avocado Plant Seedlings
Want to make your little avocado plants match your interior decor? Here's an easy diy solution for that: make your own pot covers.
If you need pot covers for your baby avocado plants, consider sewing a few easy plant pot holders - these little KAIA bins always turn out beautiful, and you can sew them in matching color sets:
Save these ideas for later to Pinterest: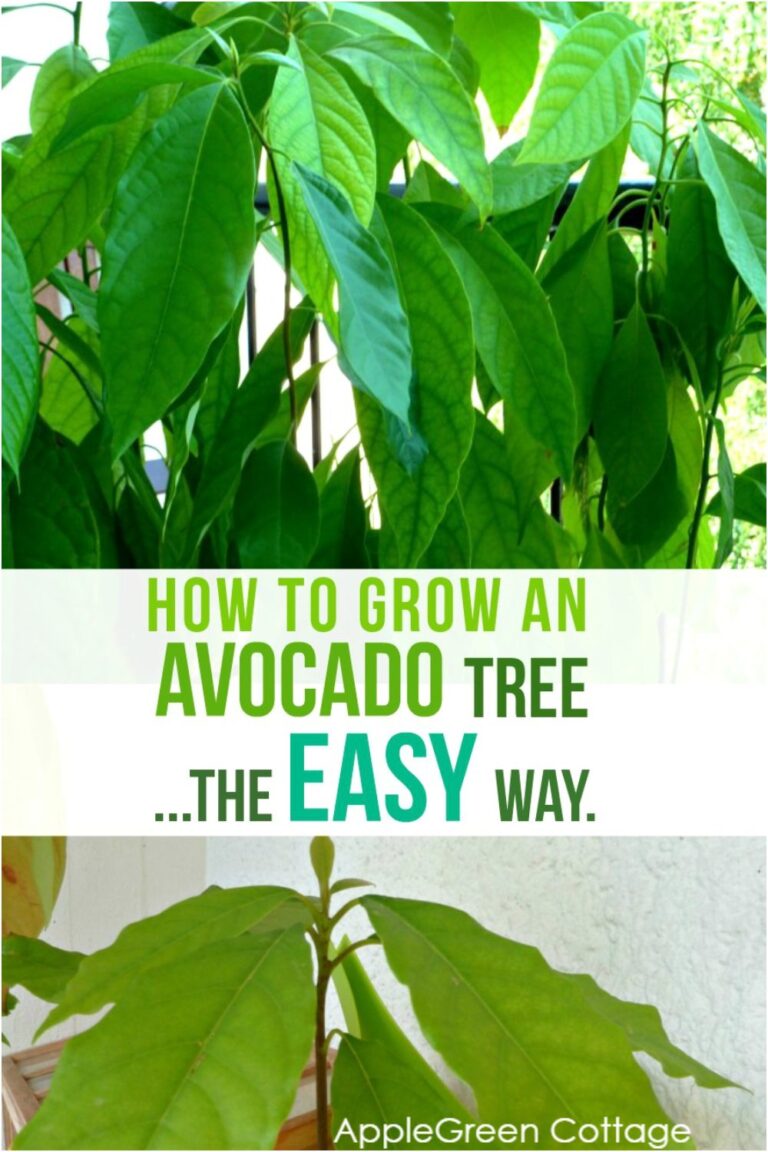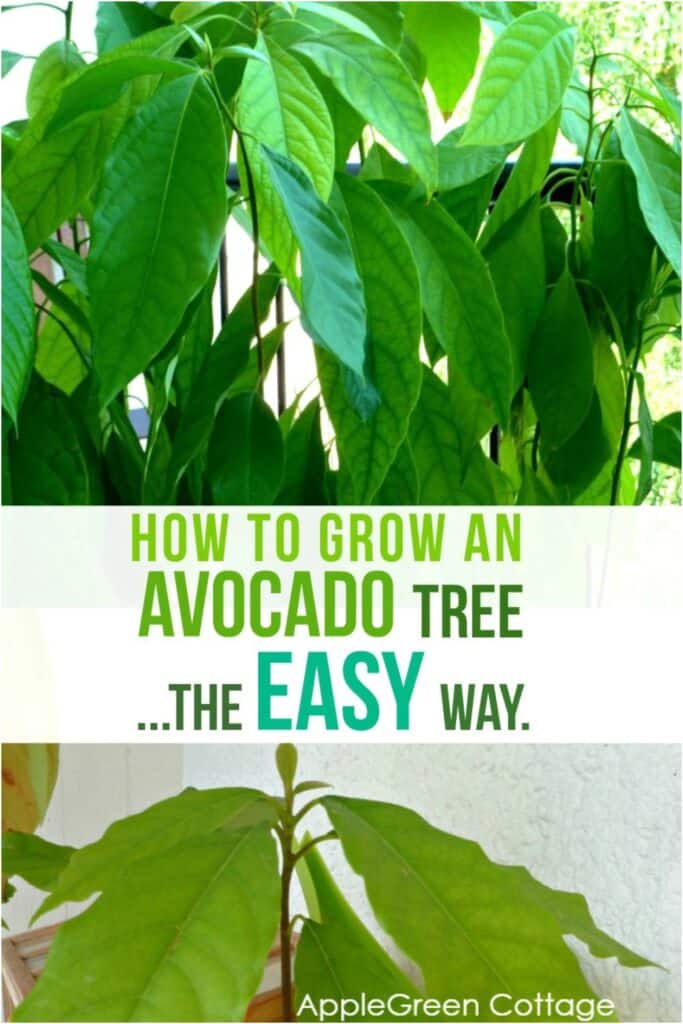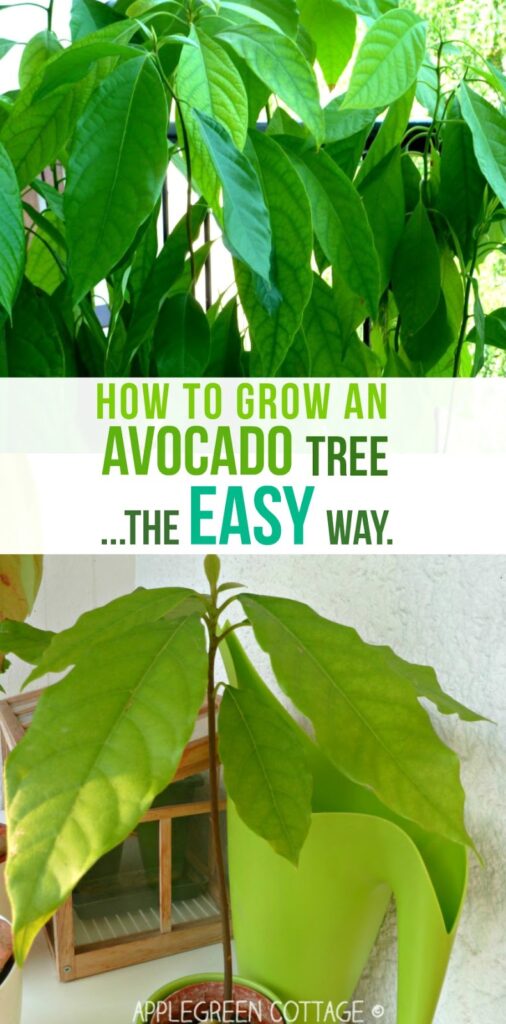 WANT MORE FREE TUTORIALS AND PATTERNS?
Get email updates and never miss out on new patterns, printables, and tutorials:
And if you like sewing cute little bins, check out another pattern in our shop - the Kaia Mini Bin here: