Have fun matching shapes with your toddler using this easy diy shape matching game. If you're looking for learning games for toddlers, this is a great activity. Here is an easy one that will be fun and useful to your kid: a DIY shape matching activity. No shiny expensive materials, just cardboard, and some paint. Let the fun math for toddlers begin!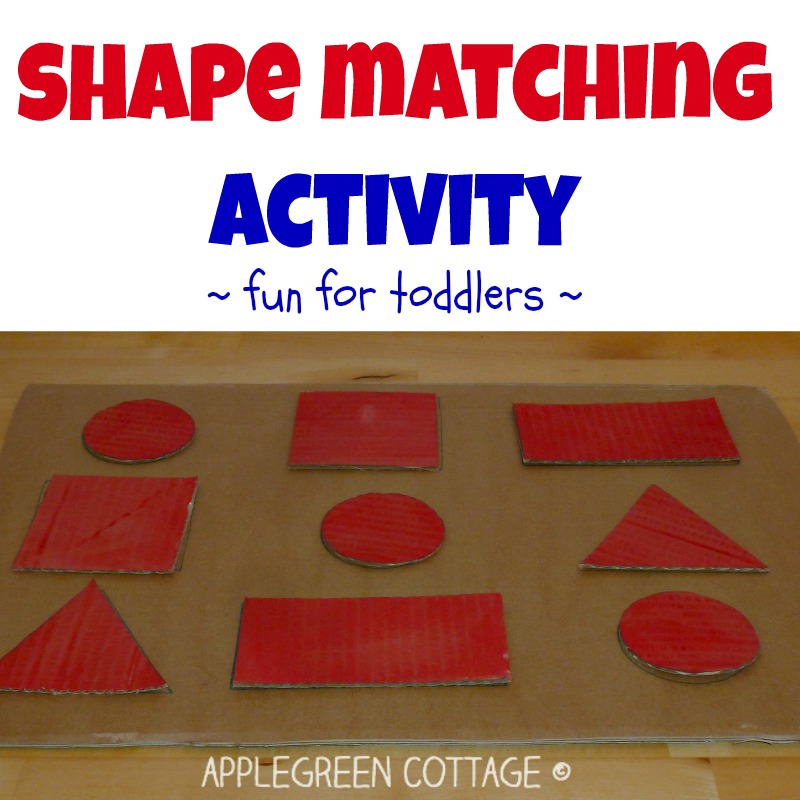 How To Diy A shape matching game
YOU'LL NEED: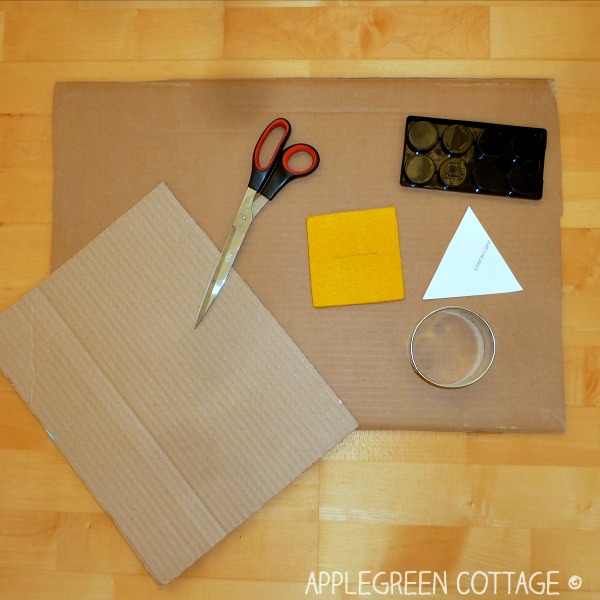 a sharpie
scissors
a large piece of cardboard (to use as a board)
a smaller one (to cut out the same shapes)
a bit of paint (of your choice)
HOW-TO MAKE THE PLAY SET:
1) Choose the shapes you want to use for your board. I opted for the basic shapes (triangle, circle, square, and rectangle). Then find pieces in your household you will be using as templates for tracing (let's make tracing easier, shall we?)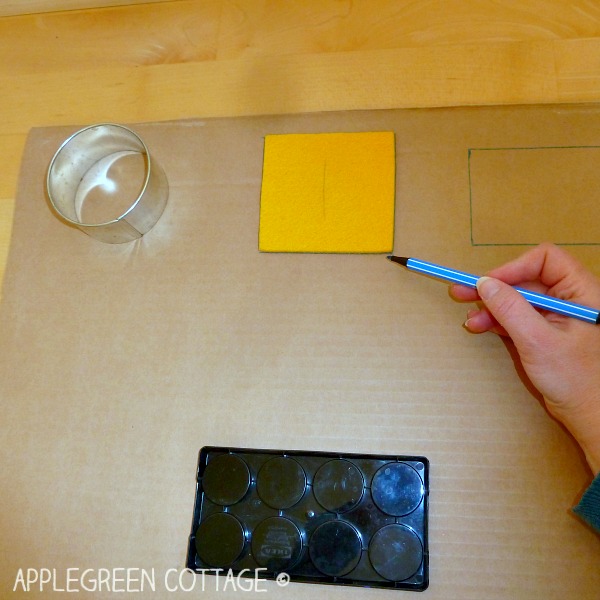 2) Trace these shapes on a large piece of cardboard. I made three circles, two squares, two triangles, ... you get it. It's up to you how many times you repeat the same shape.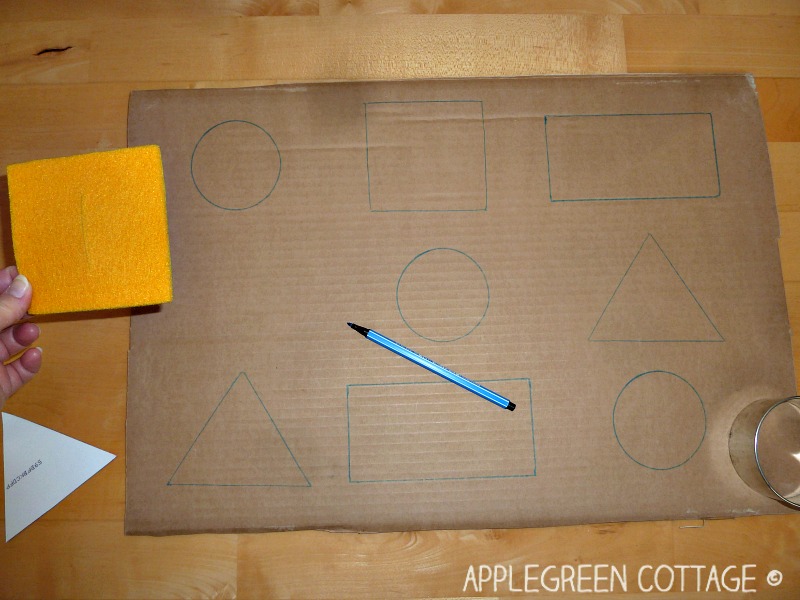 3) Trace them again, on a different piece of cardboard - you'll cut these out. I used regular cardboard that would otherwise have ended up in the trash.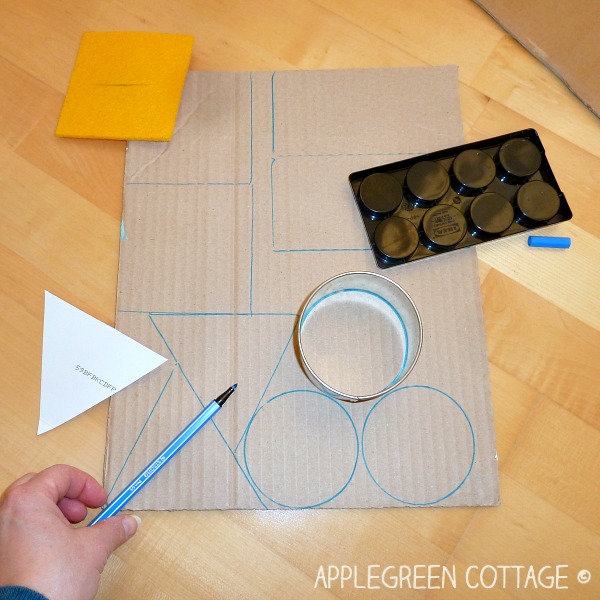 4) Paint the shapes you cut out - I used my kid's red watercolor. To make it even easier and quicker, I used a sponge instead of a paintbrush - and it was done in less than a minute!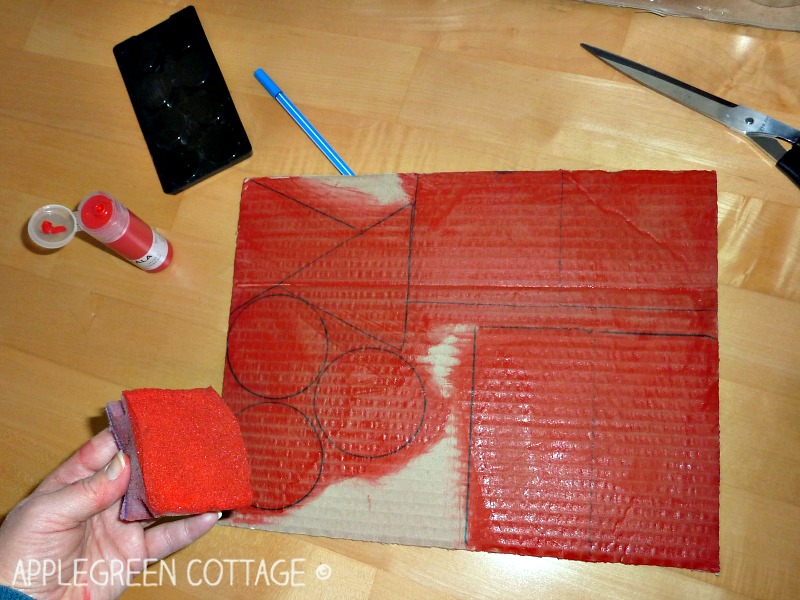 It's good to have them painted because you want to make those shapes stand out once they are arranged on the board.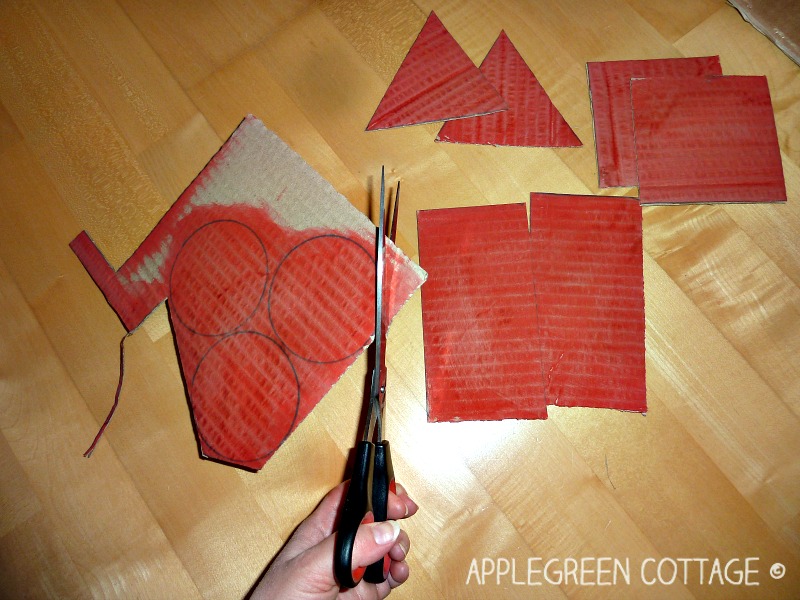 Why I love these materials:
zero cost
green (reusing old cardboard, making use of what is already around)
use what you've got at home (no trips to a store)
simple to play (self explanatory, error control)
encouraging fine motor development, hand-eye coordination, ...
HOW TO PLAY:
The aim of the game is to get all shapes into the right outlines, like this: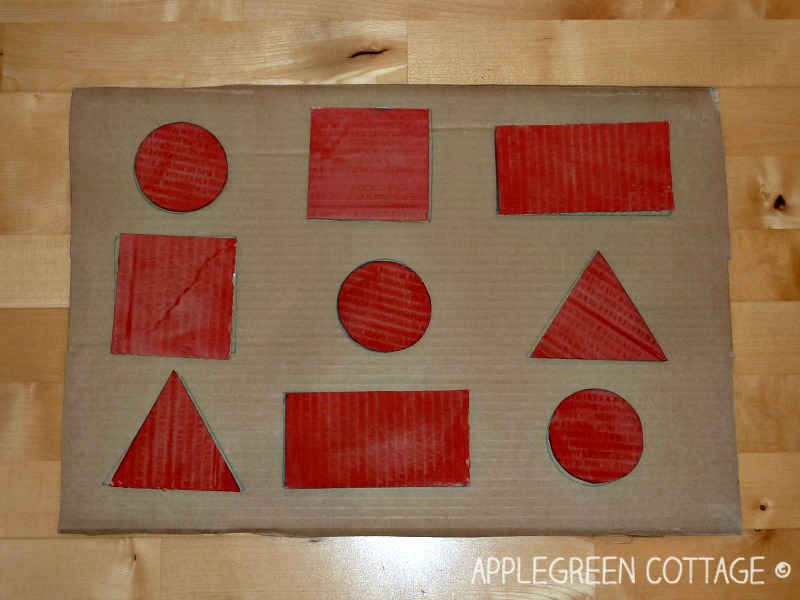 Prepare: I placed the board on the floor, arranged the cutout shapes beside it and invited my child to play a new game. Curious to see what was waiting for him this time, he was immediately beside me, soaking in everything he saw, like a little sponge.
You may also want to ask several introductory questions if you feel they are helpful:
Is this a triangle or a circle?
Which one is square?
Where do you think goes this one? Is it the same shape?
You can place a piece or two on the board, your child will quickly realize what it's all about.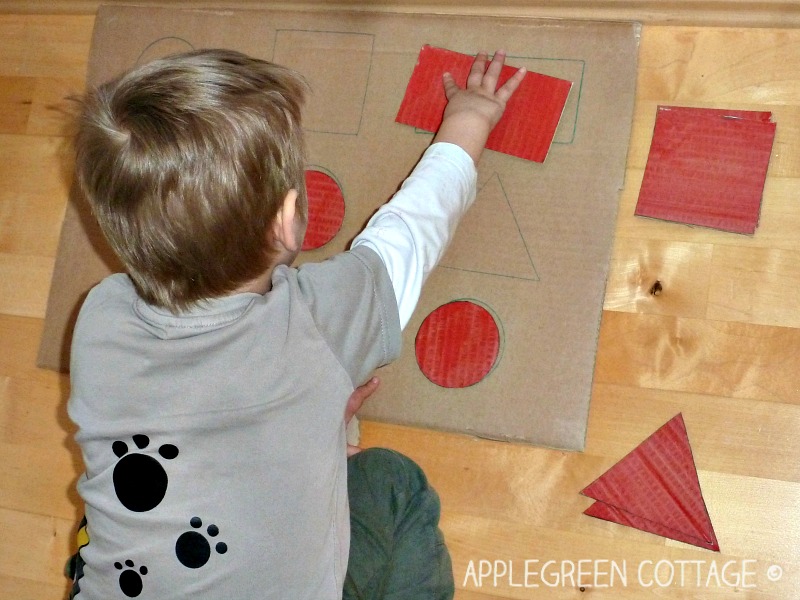 ADDITIONAL BENEFITS: Using shapes like this is also great for fine motor skills and hand-eye coordination. Just observe how much concentration is required from your toddler to keep those pieces exactly aligned with the traces on the cardboard!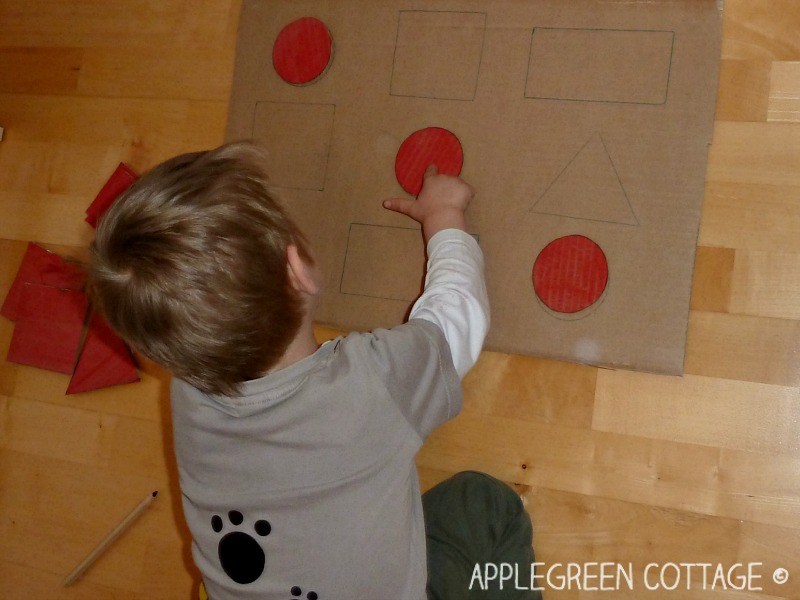 BONUS HINT (or: learn from my mistakes)
Turns out I might have easily used additional shapes as this was really easy for a nearly three-year-old. Next time I'll add at least an oval, pentagon, hexagon, a rhombus, and anything else that comes to my mind.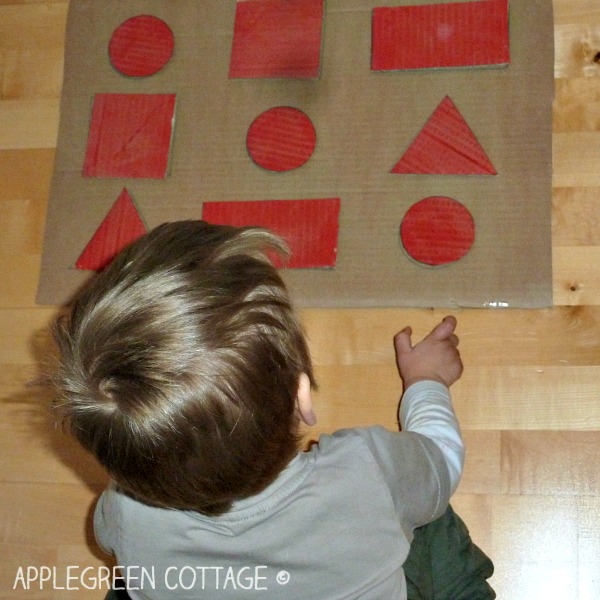 Want to give it a try? Go for it, you can make it in less than 20 minutes, and then reuse the board infinitely to engage your toddler in a meaningful but fun math activity! MORE POSTS YOU MIGHT LIKE: