Winter themes are just perfect to apply
cork stamping
, as the simple circular form of the cork stopper does not even need to be cut into various shapes - it can represent the snowflakes already as it is (translating into 'less preparation work' for the kids activity, right?)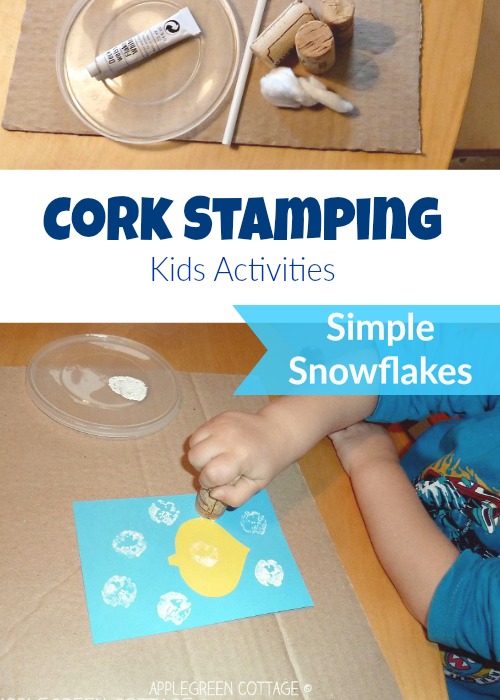 What you'll need is a white tube watercolor and some sturdy colored paper. We used blue as it combines very well with white for winter-themed creations, but don't let it limit your creativity. Use any color!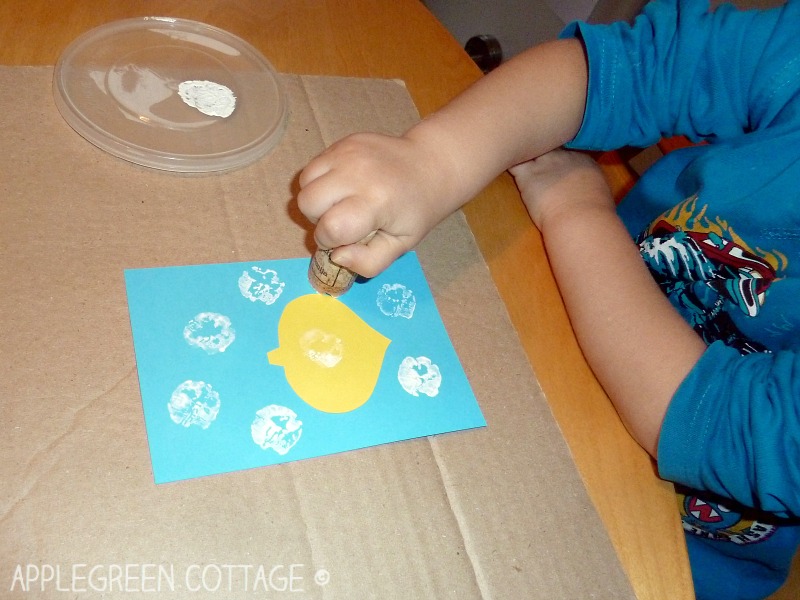 What about making several Christmas cards while you're at it? If you will be making Christmas or New-Year cards out of them, you'll also need folded blank cards and paper crafting glue.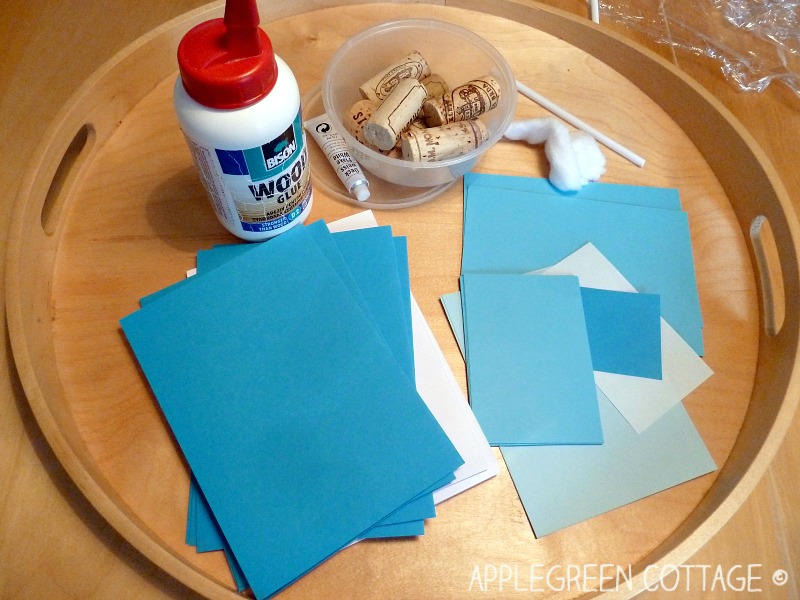 Use any template or leave the background plain color. Cork will produce unique snowflakes each and every time. Enjoy!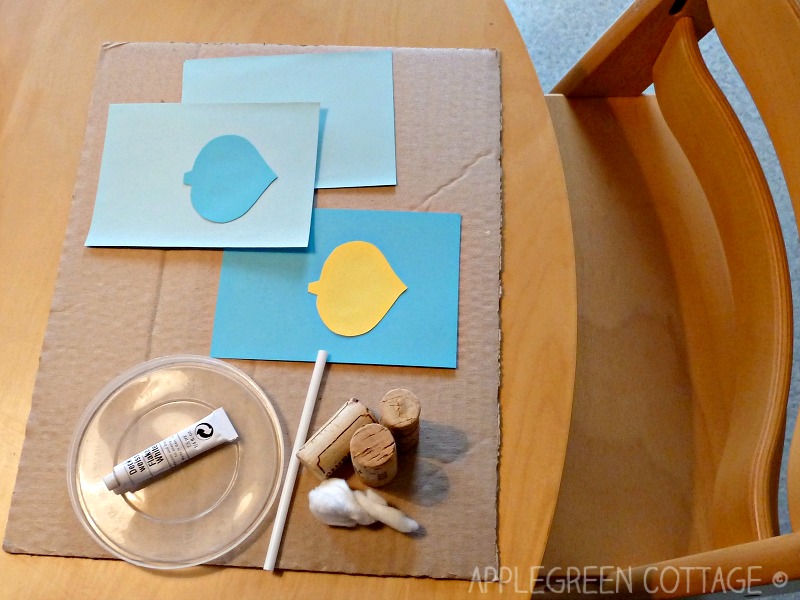 WANT MORE FREE TUTORIALS AND GOODIES?
Get email updates and never miss out on new patterns, printables, and tutorials:
Or …check out the Earwarmer Headband pattern in 8 Sizes in our shop: