It's Amazon PRIME day, and this page is all about the best amazon prime day deals for 2022. This only happens once a year, so don't miss out!
I've been collecting my amazon favorites for a long time, and if you love a great deal, this is for you! I've looked through dozens of pages of sewing and quilting products and found some fantastic deals for new and experienced sewists.
NOTE: These deals will stay live after Prime Day is finished.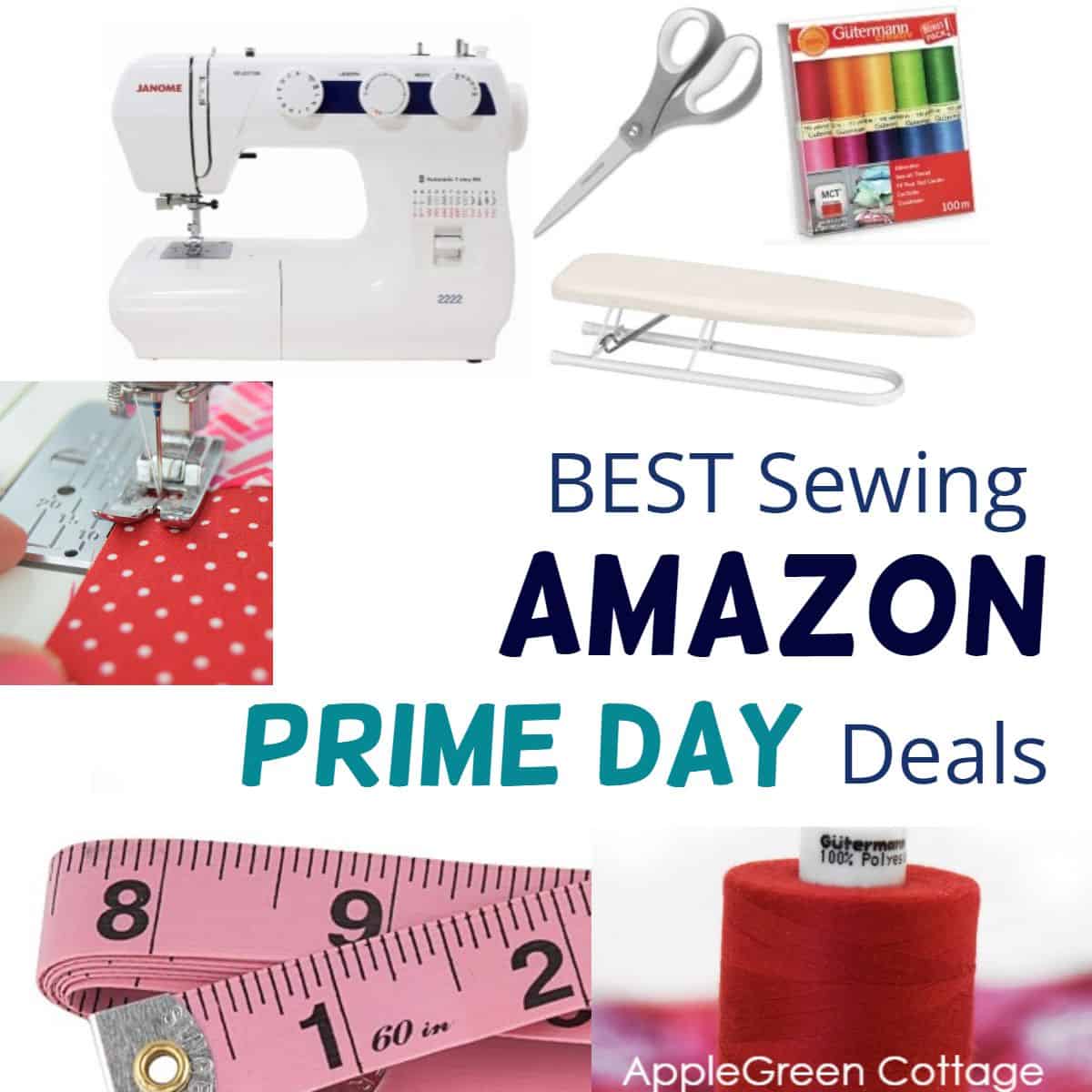 These are my affiliate links, meaning you pay the same and I get a small percentage. Thanks for your support.
Find great deals on all sorts of products for sewing and crafting. Here are my all-time sewing favorites. But first things first:
What Is Amazon Prime?
Wondering what Amazon Prime Day is? This is Amazon's annual deal event on July 12-13 featuring two days of fantastic deals on top brands and small businesses.
How To Get Amazon Prime?
When you sign up for Amazon prime you'll get free delivery, award-winning TV, exclusive deals, and more. Make sure to get this free 30-day Trial when you join.
What's included in an Amazon Prime 30-Day Free Trial?
Free 2-Day Shipping
Access to 40,000 Movies & TV Episodes
Over 2 Million Songs, and more.
Also, find out here how to earn $10 Amazon credit.
Amazon Prime Day Deals
Now that all is clear about Amazon Prime Day, the list. Here are some of my favorites:
Sewing
Click here to shop my entire SEWING FAVORITES list.
Organize Your Sewing Space
Maybe even better than just getting more fabric - organize and tidy up your sewing room:
Crafts
If you're a crafter who loves to save money and has been looking to expand skills to include Cricut, check out these Cricut deals too:
Cricut products are traditionally at the top of the crafters' lists on Amazon Prime Day. Because of huge savings since you only buy the machines once, these definitely make up some of the very best amazon prime day deals for 2022.
Why you shouldn't miss Amazon prime day
One reason: MAJOR savings, once a year only!
Utilize Prime Day to stock up on sewing and crafting equipment. Did you know that Amazon carries not only sewing machines and so many sewing tools from the best sewing brands out there but also - fabric. Yay!