Purse pattern - Sew a glamorous party purse, wedding clutch, or wristlet using my new purse sewing pattern. The clean and elegant design gives this purse limitless possibilities - and a distinct wow factor! And scroll down to find out why exactly this name (Thank you, RBD!)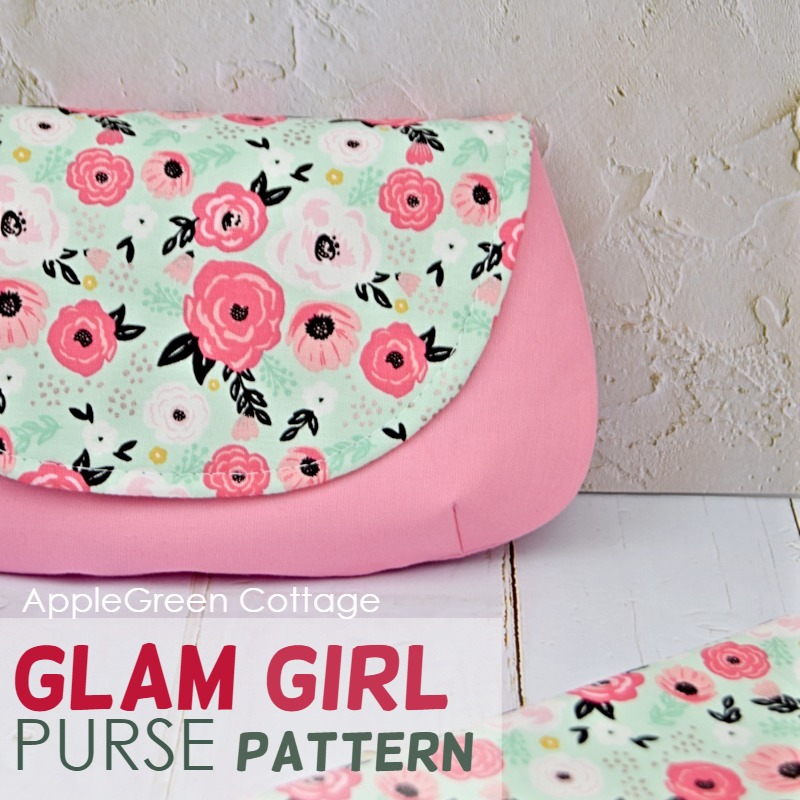 Meet the brand new Glam Girl Purse Pattern: a clean and elegant design and a unique look with the rounded flap, offering limitless options to use as a party purse, a makeup pouch, a date-night clutch, a wedding clutch, or on a number of occasions like a Sunday church gathering, theatre, or simply a lunch out with friends. You name it!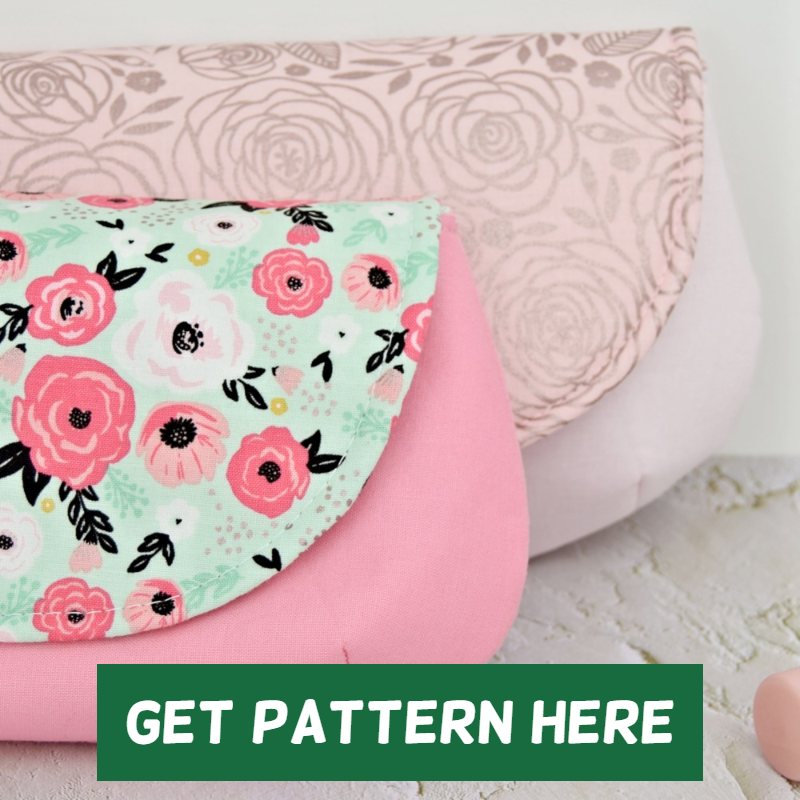 Goes with any style! Depending on what fabric you use for the flap, this purse can range from super cute with florals, playful prints, and modern in solids - all the way to formal elegance with glamorous silk, sparkle prints, and even brocade or other luxury fabrics. You'll love it!
Check out this short feature video - EASIER to see what I'm talking about in this post!
To be entirely honest, I've had this design in my drafts for ages. I had edited and changed it so many times yet it somehow never felt right to me. Did I mention I'm pretty weird about drafting my patterns - I should probably just follow the market trends instead of figuring out what I personally want from a pattern, haha!
Back to the purse. Fast forward a lot of months and I get my hands on these gorgeous prints in pink, sweet mint, and rose gold sparkle. Rosegold and pink and mint, y'all! Yes please!
That was the evening I reworked my pattern file entirely (again!) because now I finally knew what I wanted from it! I printed out that final draft and sewed up the first one of what you see today: my new GLAM GIRL Purse pattern.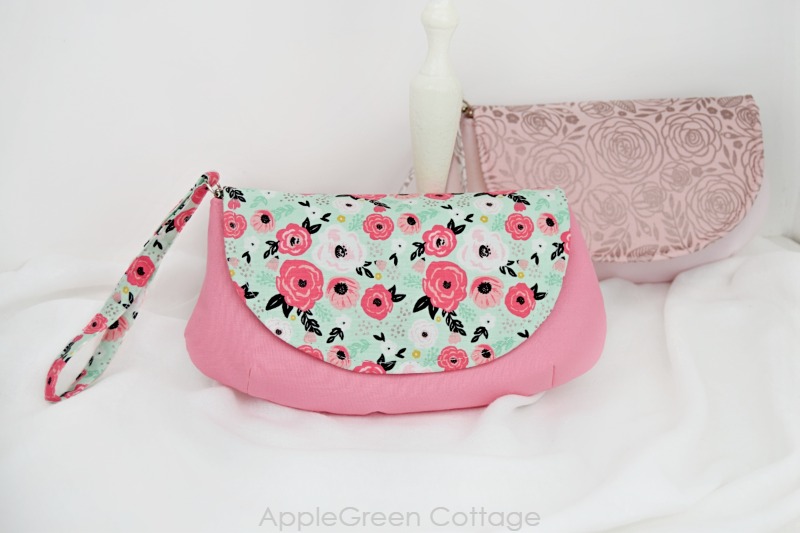 Oh, why exactly this name? Simple! The fabric collection that helped this pattern finally be released is - The Glam Girl collection! I find it so fitting, what about you? It was designed by Dani Mogstadt for Riley Blake Designs. Love it  - take a look a the lighter part of the collection here, my favorites were the sparkle nudes and of course, sparkle florals.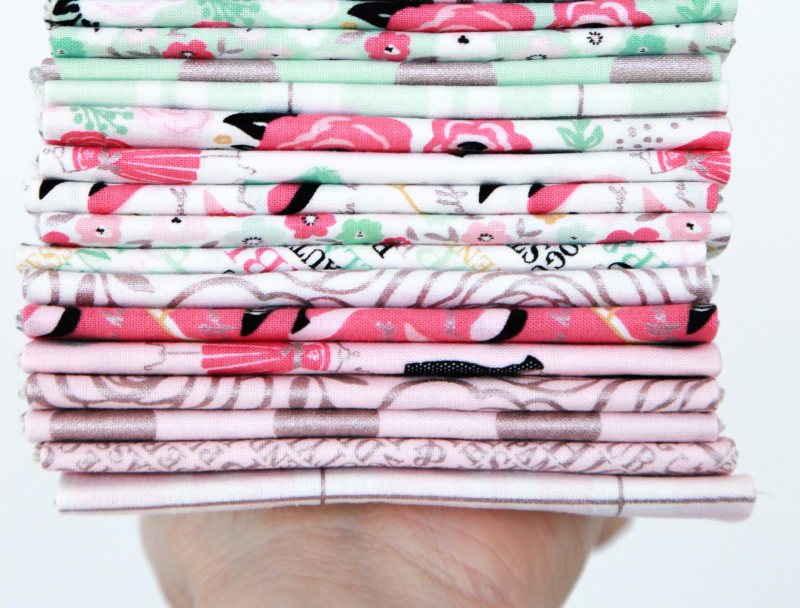 *Of course I asked Riley Blake Designs first if I could use Glam Girl name for my pattern. Just in case you were wondering. 🙂
Purse Pattern - More About The Glam Girl Purse
You can carry it in two ways; as a clutch or wristlet. Due to the smart placement of the strap connector, the transition from the wristlet to the clutch is seamless: flip the wrist strap into the interior, and voila! A clutch! Pull it out - a wristlet!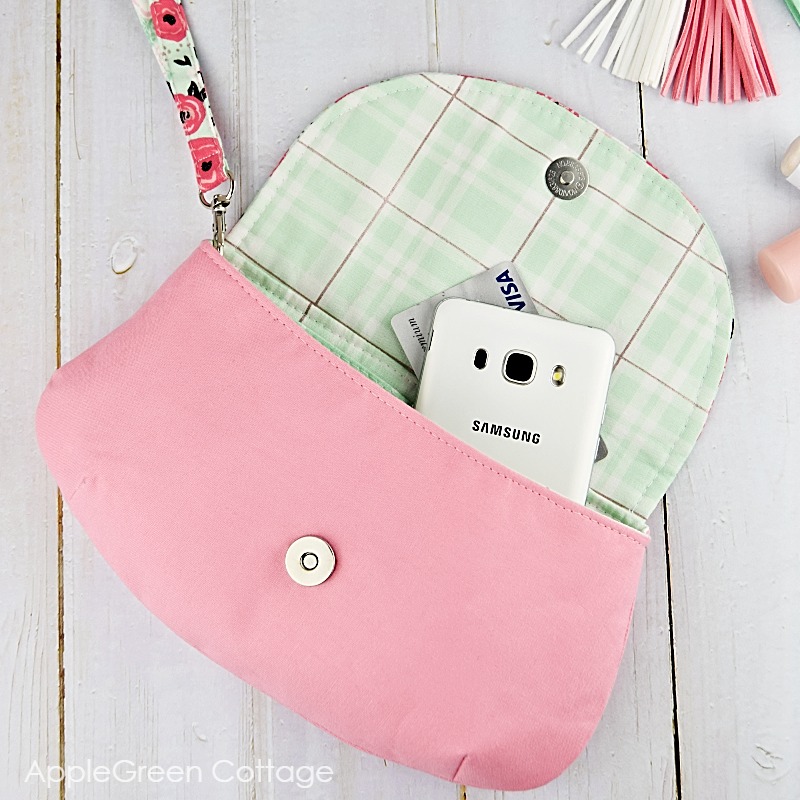 A hidden strap connector will turn the clutch into a wristlet at any moment.
Curvy and elegant - perfect for special occasions. This small clutch is a good size for your wallet, phone, and a few other items.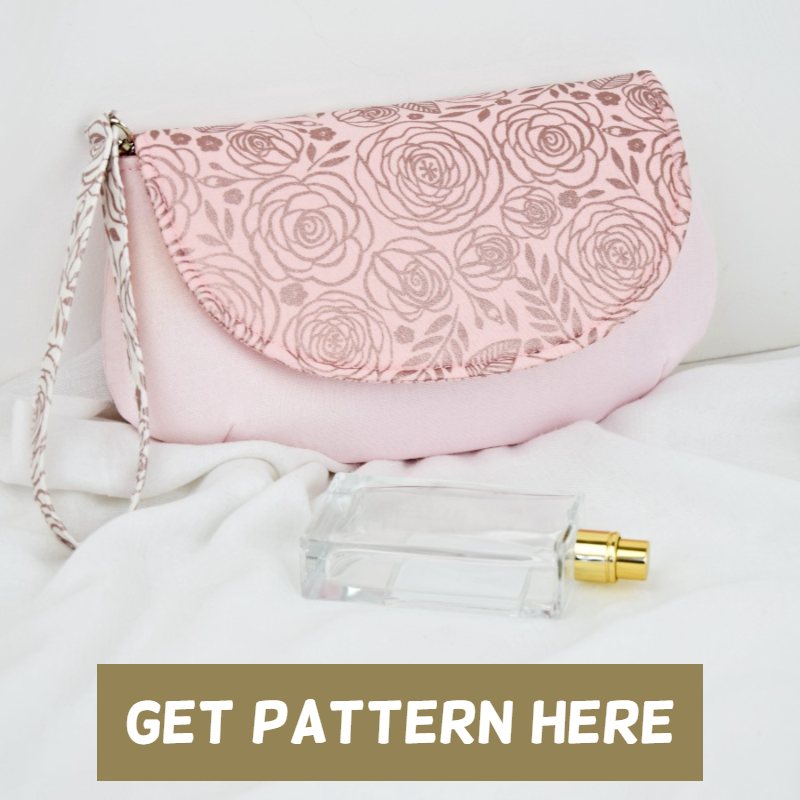 FEATURES:
Curvy and elegant - perfect for special occasions.
2 options for interior pockets (zipper pocket, slip pocket, card slot included)
A magnetic snap closure to keep everything safe
Interfaced for added stability, fat quarter friendly
A hidden strap connector that will turn the clutch into a wristlet any moment.
The flap gives you the chance to add an eye-catching feel to the project. Shine!
In addition to the 10-page printable pattern and separate cutting instructions, you will receive 25 pages of clear, easy to follow tutorial-style instructions and clear photos.
Both Printable Pattern Pages AND separate Cutting Dimensions for rectangular pieces are provided. You will need to print out the curved pieces only.
More about the purse pattern:
pattern for intermediate level - mainly because you need to sew curves
appropriate for home sewing machines
10 pattern pages plus
25 pages of instructions with clear photos for each step
plus diagrams and tips to help you along the way
Printing guide and cutting instructions for rectangular pieces (if you only want to print the necessary pieces).
All measurements are given in inch and cm.
Printable both on letter-size and A4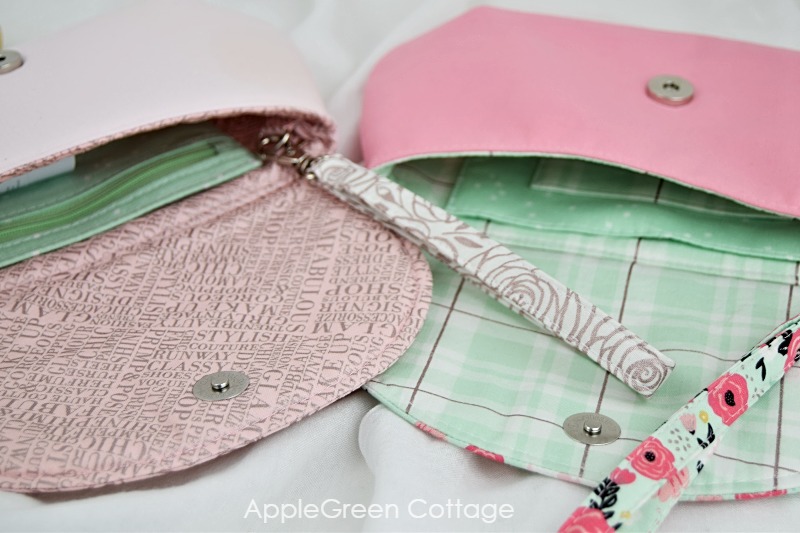 YARDAGE Required:
Fabric in total: half a yard/metre
For interfacing recommendations and hardware required, see the description in the shop (HERE)
FINISHED SIZE of the purse
10" wide at the bottom/ 8" wide at the opening, 5.5" tall, 2" deep (25/20 x 14 x 5 cm)
Add this elegant purse to your pattern collection - make them for yourself, gift, or sell them in your handmade shop! Use the hashtag #glamgirlpurse so I can see what you make!
If you like what you see, check out the pattern here: