Check out my favorites from the new diy phone bag pattern launch, the Aiden - all sewn by my pattern testers team. (They did an amazing job!) You'll love the inspiring color combinations, the smart strap solutions - and some gorgeous fussy cutting! Check them out!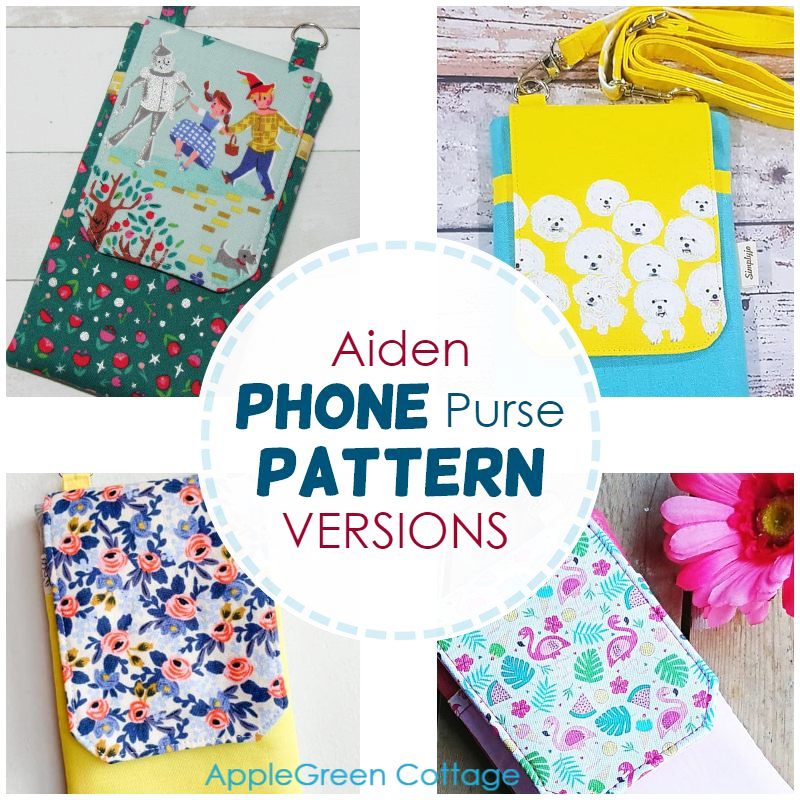 First, I want to thank you for your enthusiastic responses to this cute diy phone bag pattern during the launch week. I was surprised to see how quickly some of you started sewing them (and some have never stopped since then - thank you Cara!) If you've made an Aiden, tag me, send me the photo or post about it - I'll be more than happy to include it into the Customers Reviews page (check out what's already in there!)
Actually I wanted to showcase three of my favorite cell phone purses made by the testers, but ended up ...well, with a few more favorites. I also added a few to the shop listing. Check them all out and choose your own favorite!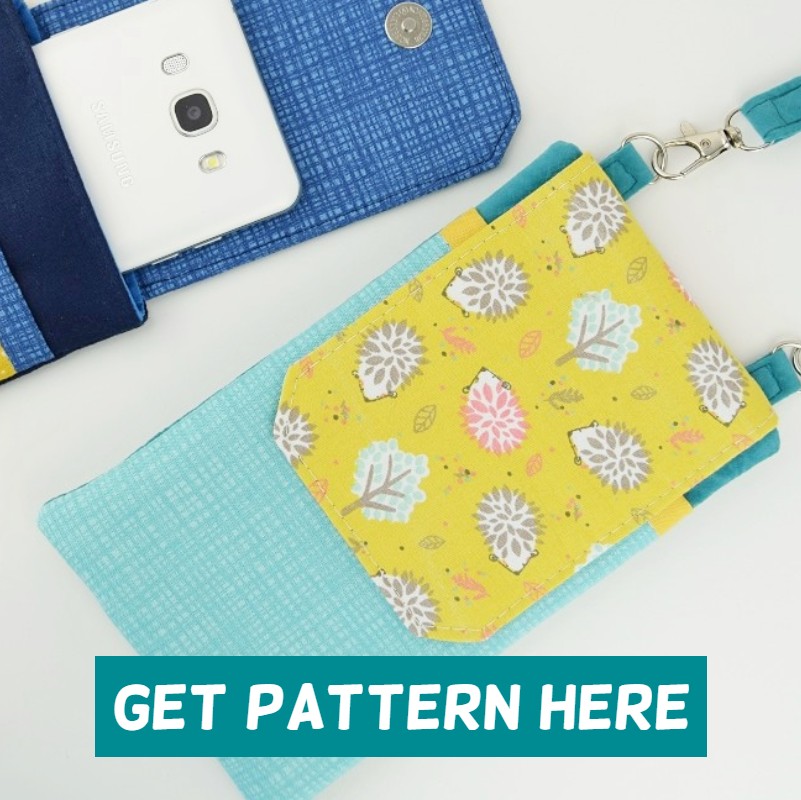 Here, I want to show you the many different takes on the Aiden Cell Phone Purse pattern by my amazing pattern testing team. There's some fantastic fussy cutting - check it out! ❤️
Diy Phone Case Pattern - ALL Aiden Testers Versions
First, sit back and watch all of them here in this slideshow:
The vast majority of a tester's work happens behind-the-scenes and a lot of the sweat goes unnoticed by the sewing community. It's only right these amazing, highly skilled pattern testers get credit for it too. ❤️ This is why I'm featuring some of their makes here so you can see their contribution to the final pattern, follow them and get to know them. And see all their cute makes!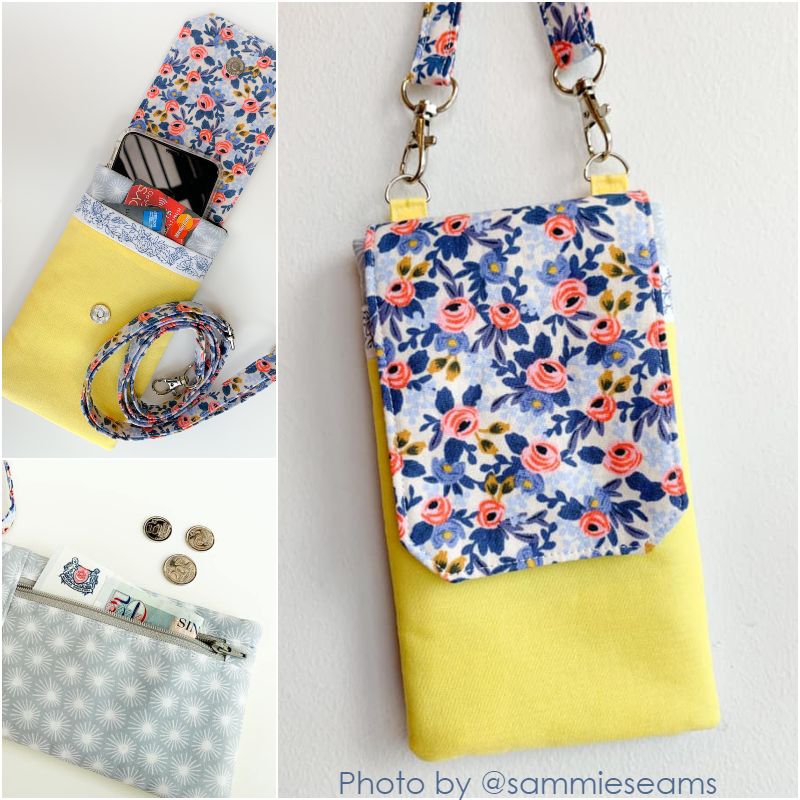 First, this Aiden pouch by Samantha. It's so cute with the pretty flap - and if you take a closer look, you'll notice something: Samantha used the pretty selvage of the Paper Rifle Co Les Fleurs Rosa to border the pocket. Ingenious! For more of her photos, visit Samantha on Instagram @SammieSeams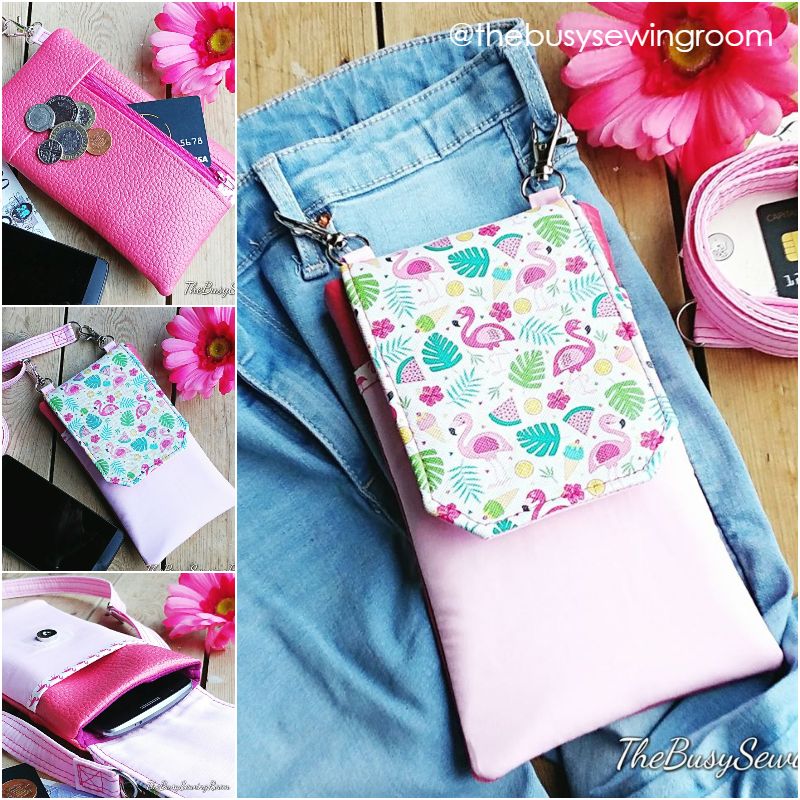 And this pretty flamingo pouch by Ulrike at @thebusysewingroom! What a clever idea: she placed the swivel hooks directly on the pouch so it can be either clipped on belt loops or carried crossbody. Yey! And that perfect stitching - I could scroll through her Instagram feed all day long. Check out what she sews, and make sure to visit her Etsy shop for even more goodies.
Brilliant Fussy Cutting On The Phone Purse Flap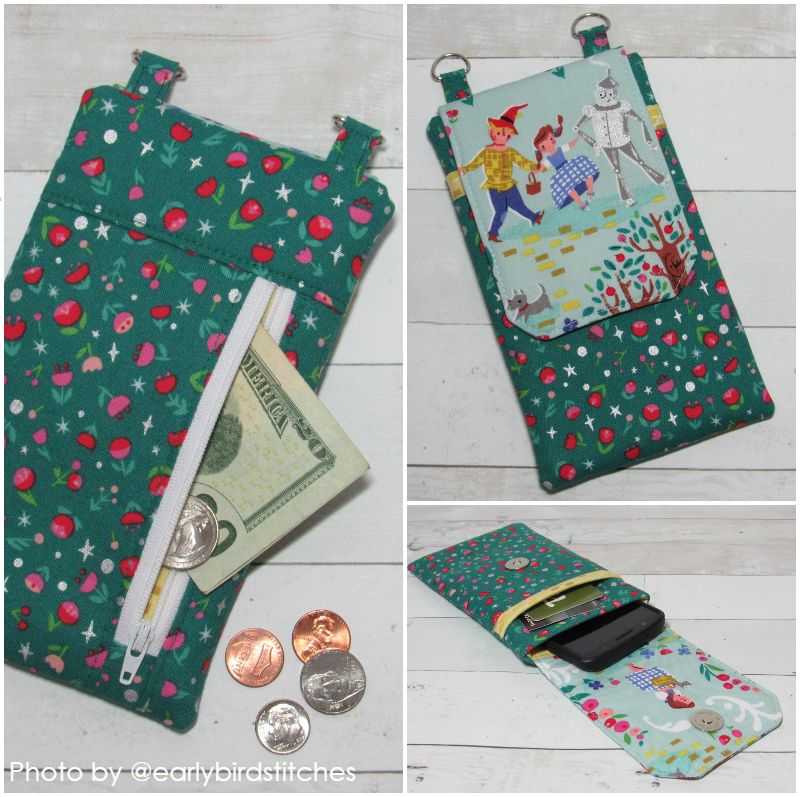 Next one, absolutely cute with one of my favorite fabric collections, Dorothy's Journey, was sewn by Cara - and she's never stopped sewing Aidens since the launch! I love seeing them as she posts cute photos to her Instagram feed (like these pretty kittens). Make sure to check out if there's a new one in her Etsy shop here. (They disappear quickly!)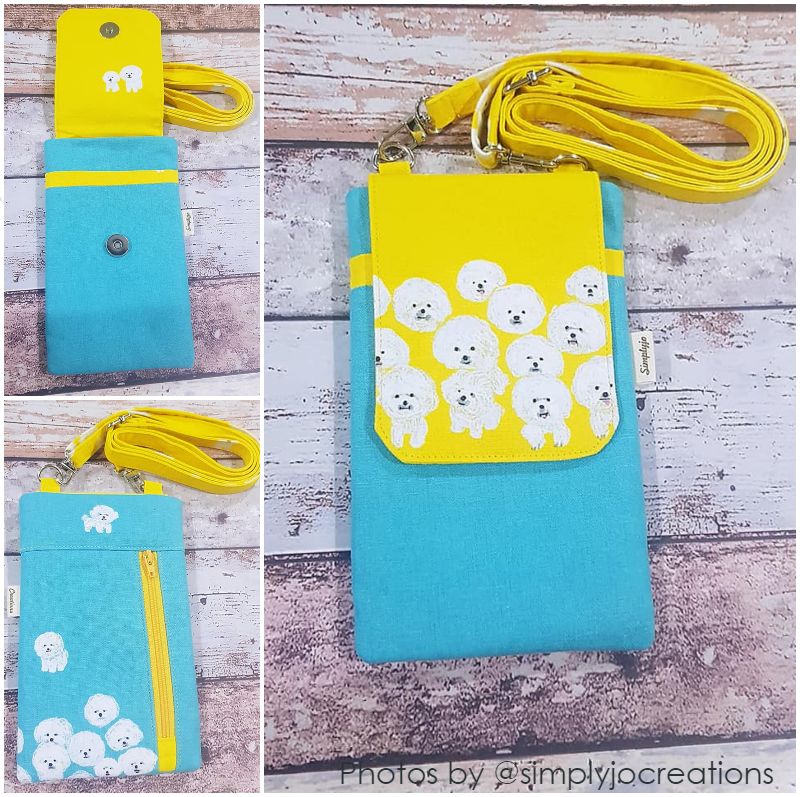 So cute! Love the fussy cutting - aww, these puppies on the flap! Love the color combo, and the clean zipper line with that yellow tab. Great job! Hop on over to her Instagram @simplyjocreations to get more photos and to see where she got this cute bichon poodle print from.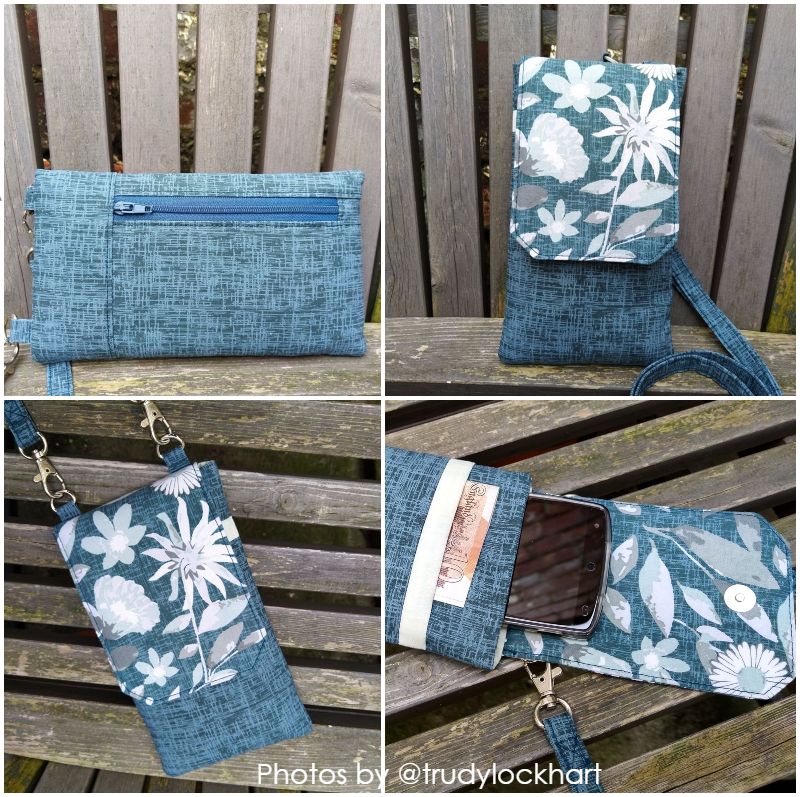 This is Trudy's Aiden Phone bag - as always, impeccable stitching, a professional finish and great feedback. I love the blend of florals with the denim look, this pretty pouch can be worn with any outfit! Visit her Instagram feed @trudylockhart to see what other projects she's been working on lately.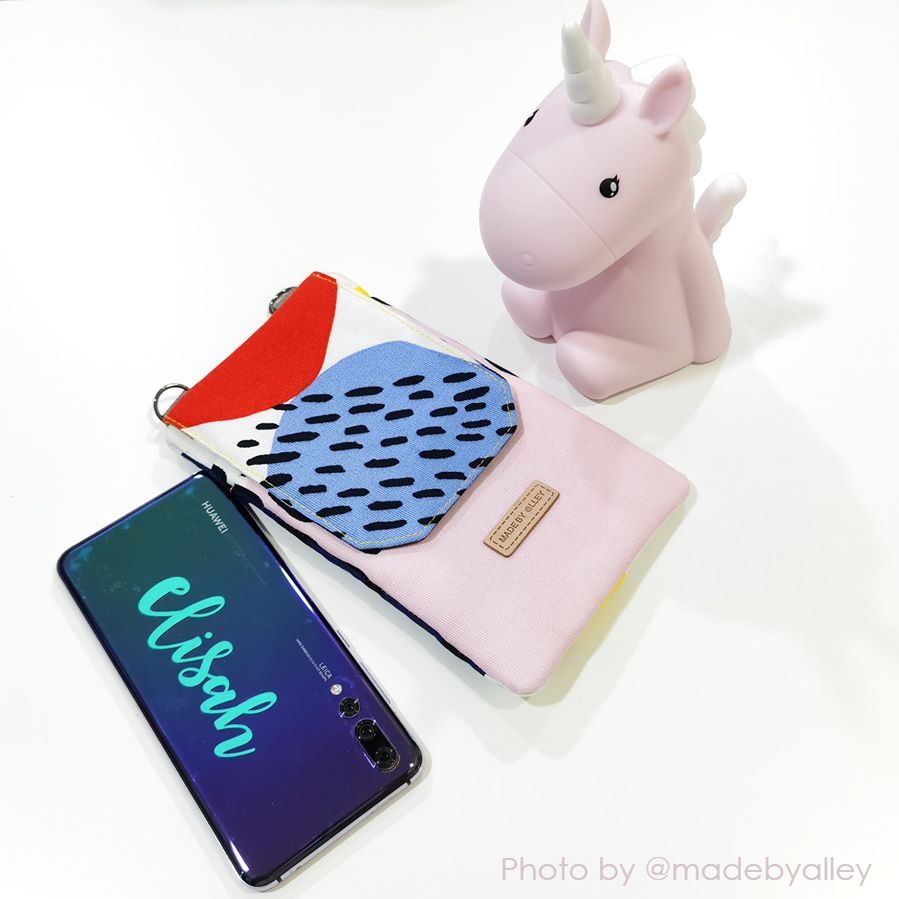 Swooning over this one! Elisah opted for modern and playful. I love it how creative one can get with large prints on small pouches like this one. This statement print works so well with the Aiden pattern! Check out Elisah's Instagram account at @madebyalley for more pretty stuff she makes - and don't forget to tap on 'follow'!
Plus: A wristlet Version!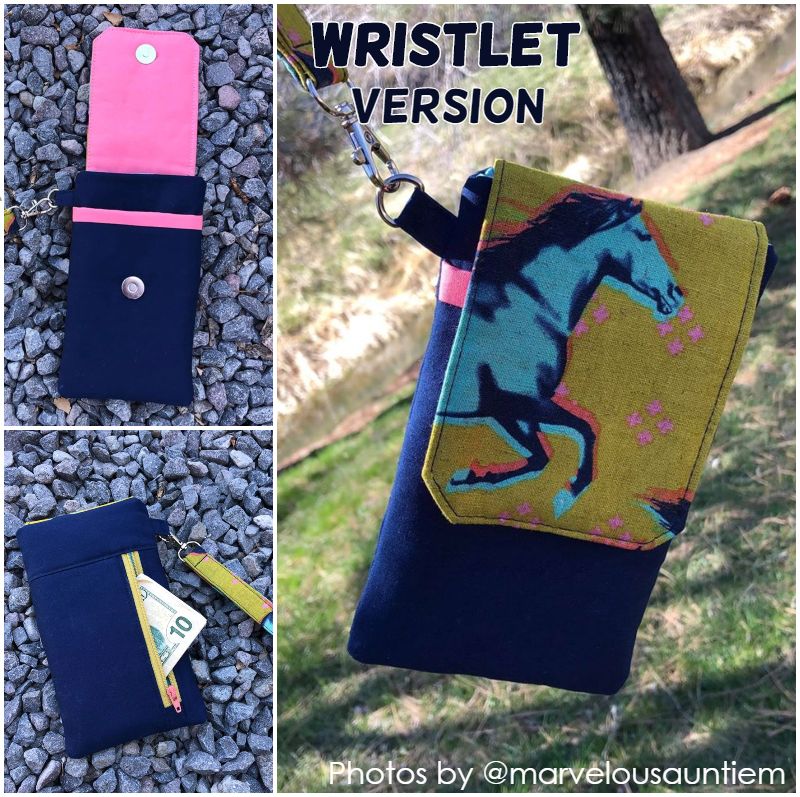 Maryanna used this pretty Mustang print by Melody Miller and it turned out awesome! Also, she made a wristlet! The pattern instructions include this option as an alternative. Even though I named the Aiden pattern 'crossbody' - it's good to have options, right? Visit Maryanna on Instagram and follow her, she's got some crazy good quilting pics too!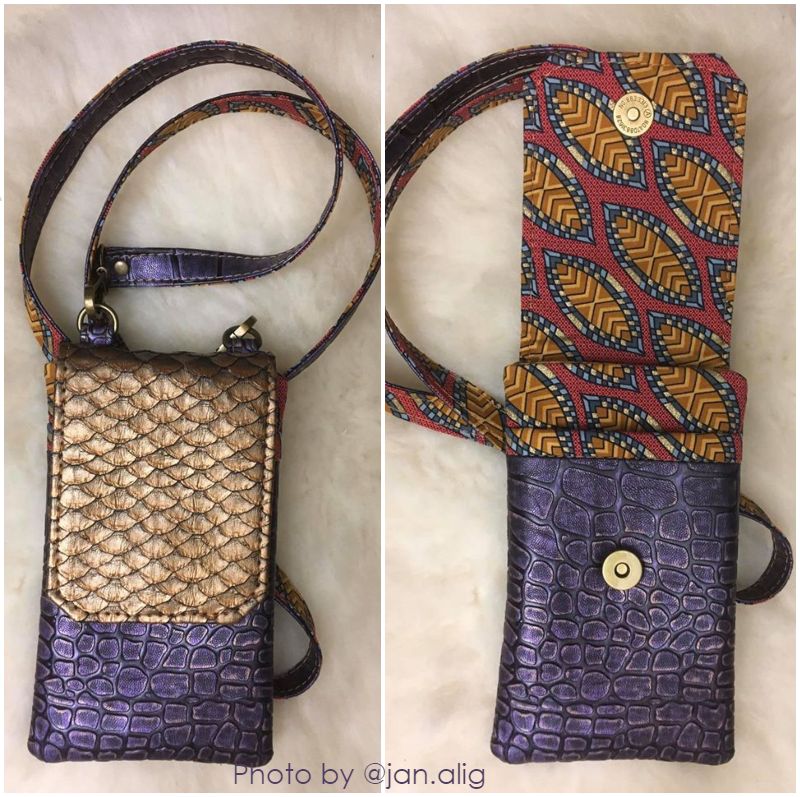 Jan made a stylish version with thin PU leather, and this combo looks gorgeous! Also, have you noticed the double color strap? Check out her FB page Studio.56B to see all the lovely bag she sews, or follow her on IG as @jan.alig for even more inspiration.
Classic look of the Aiden Phone bag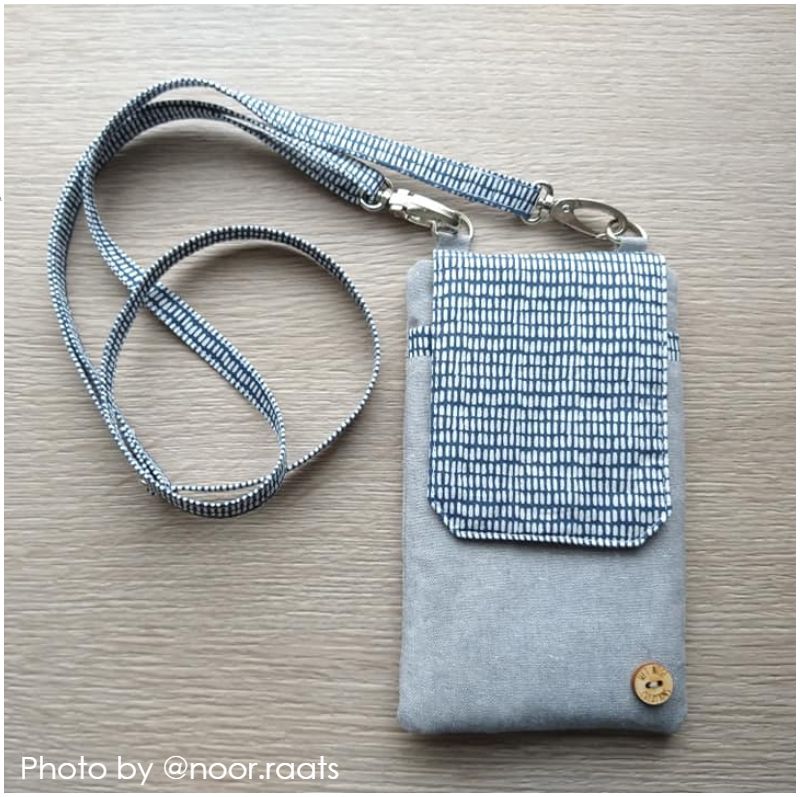 This photo comes from Noor at @noor.raats. A beautiful make, as always! I myself am unable to be that subtle, always flooding my projects with color. But she knows how to not overdo the color, and I love that classic look! Also, notice the strap, it turned out amazing! <3!
In the next days, she sent more photos, and a brand new Aiden too. This one: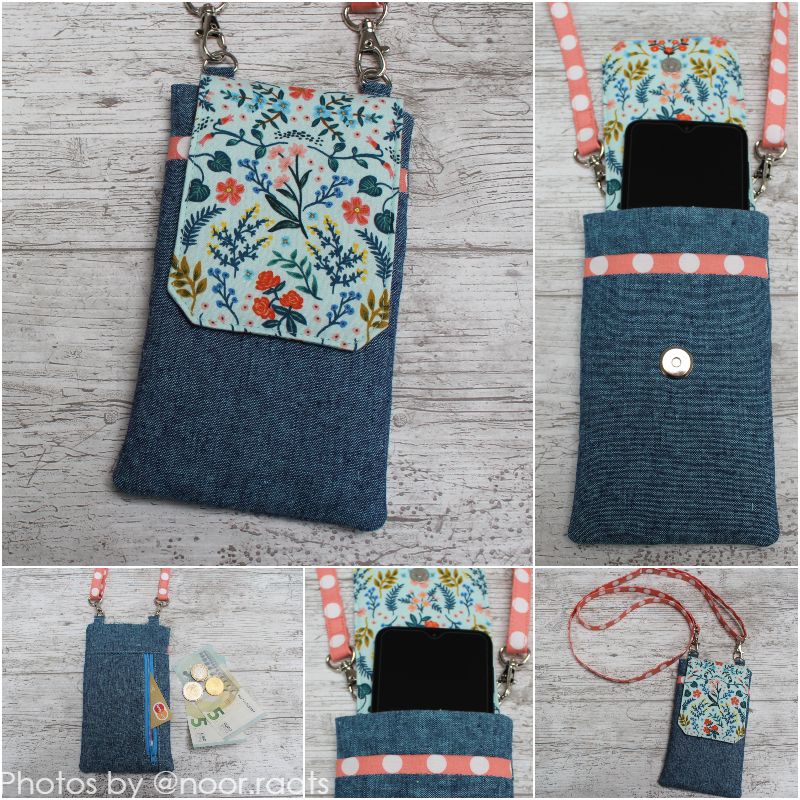 So pretty!
Perfect Diy Phone Bag For Teenagers!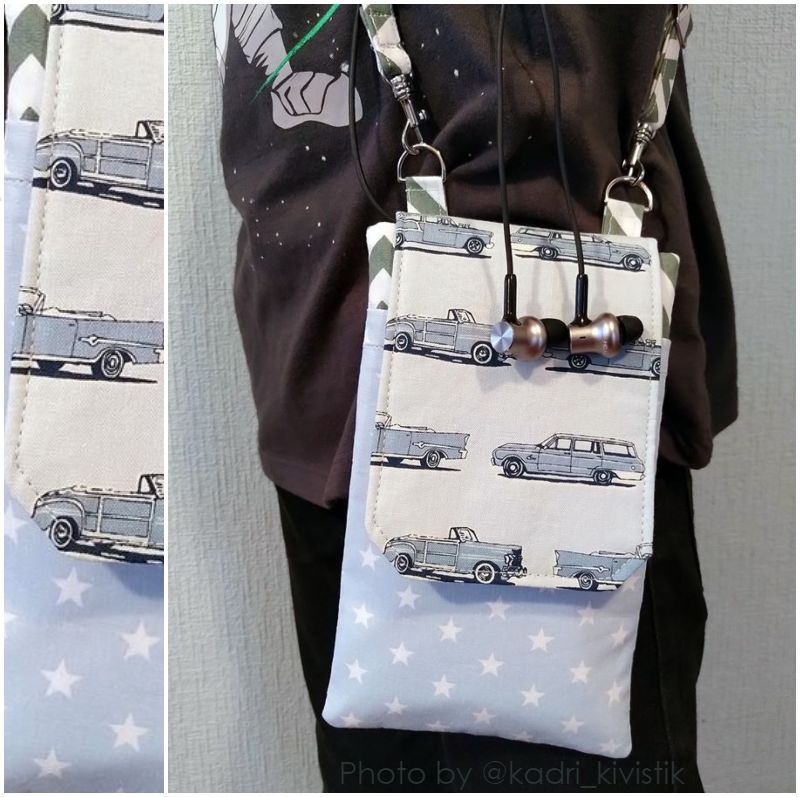 Kadri has made two different Aiden Cell Phone Purses, this one in the photo was for her son, the other for herself. Such cool print, perfect for a teenager! Visit Kadri's Instagram post here to see how her own Aiden phone bag looks like (spoiler alert: so pretty!) and if you are curious, check out more of her photos on her local blog Kadristik.net - how kind of you, Kadri, to write up a review!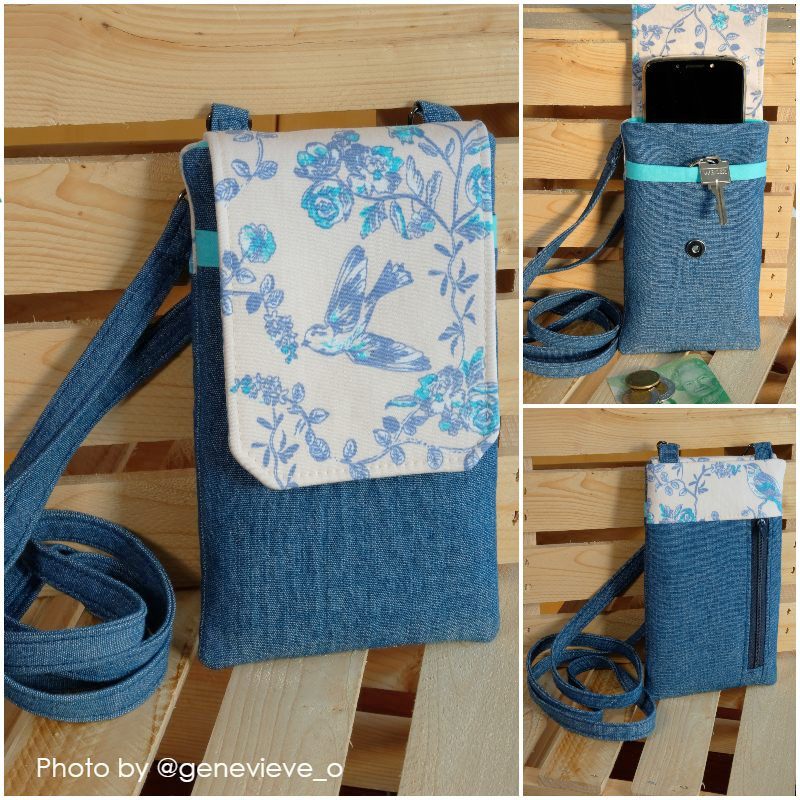 Genevieve is one of the testers that's been with me since the first testing project. Her denim Aiden has just the perfect ratio of jeans and florals to give that casual look that's perfect to carry everywhere you go. Make sure to check out her fantastic makes at @genevieve__o - and her photography skills are something I will always admire too.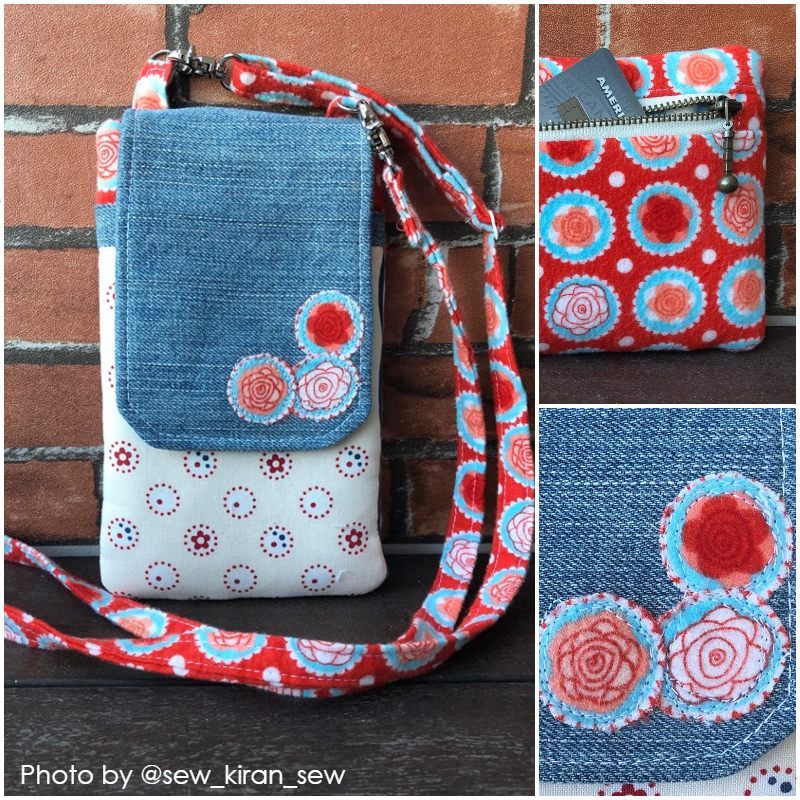 Here's another cutie - red, white and blue combo always works, and the appliques on the flap are such a great idea! ❤️ This Aiden cell phone purse was sewn by Kiran - make sure to follow her on @sew_kiran_sew Thank you so much, Kiran, for the idea to add a visual guide for the pattern pieces - it works amazingly well! <3
Dear testers, you're the best! Thank you again, everybody who took part in the testing and helped me get all the errors out and improvements in, and I'm sincerely hoping we all get to work together again.
Behind every successful pattern designer, there's a highly skilled team of pattern testers, dedicating their time and know-how to help make the pattern the best it can be. Thank you!❤️

Damjana @applegreencottage
Make sure to save this post for some sewing inspiration: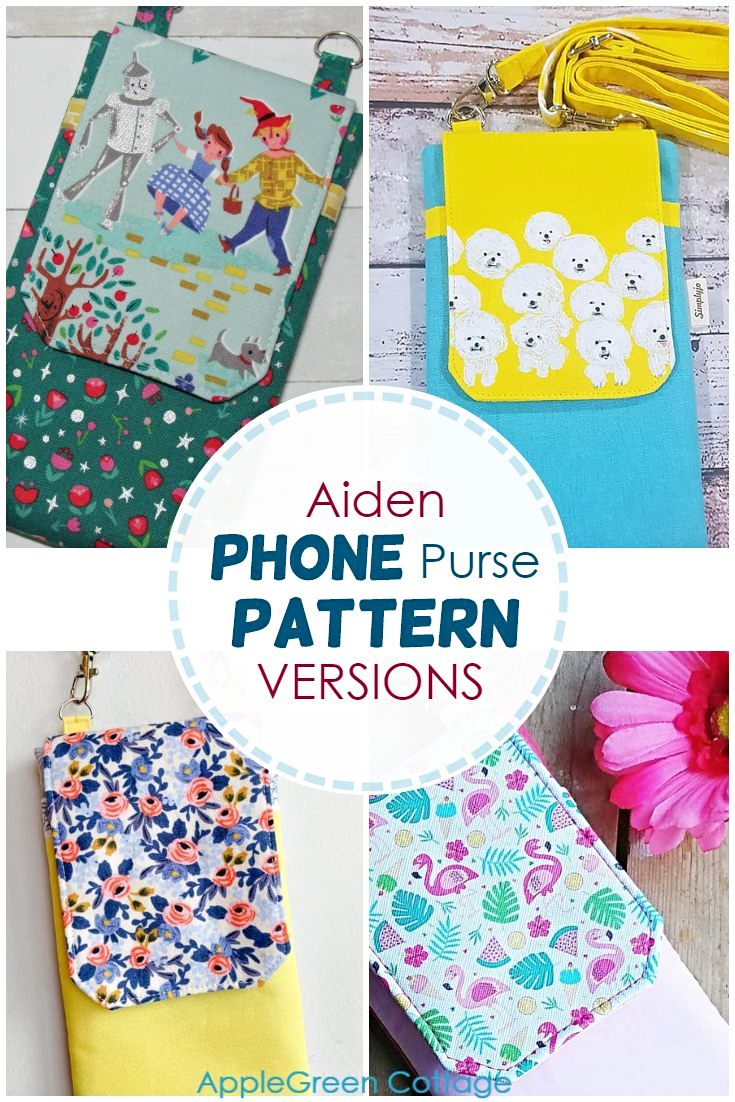 Click HERE to get more details and photos of this cute Cell phone purse pattern! I can't wait to hear what you think of the Aiden. You can sew them for yourself, gift or sell them in your handmade shop! Use the hashtag #applegreencottage so I can see what you make!
WANT MORE FREE TUTORIALS AND GOODIES?
Get email updates and never miss out on new patterns, printables, and tutorials:
Or …check out the popular Aiden Cell Phone Purse in our shop. Guess what's on the back of this cool phone bag!