This sweet little bifold wallet pattern has nailed it! Pretty and practical, and popular right from the start! This post is about my latest Mini Wallet pattern that was launched a few weeks ago. Here's a gallery of 11 different Kalina Mini wallets made by my amazing pattern tester team. Also, details and several smart solutions you don't want to miss out on - scroll down for more!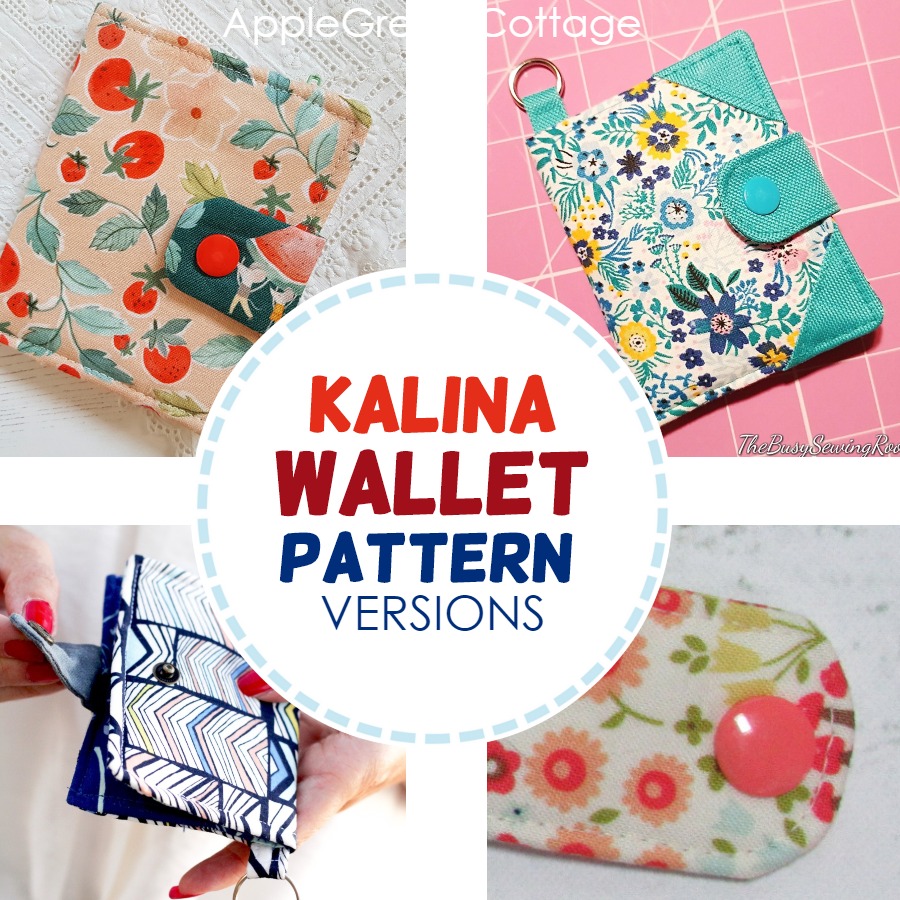 First, I want to thank you for your enthusiastic responses to the new bifold wallet pattern during the launch week. I was surprised to see how quickly your own Kalinas started showing up in our FB group and in my Instagram feed. Two customers have posted their photos already on launch day (!), and tons of them since! I love seeing your own Kalina Mini wallets. Keep 'em coming, and if you want to, I can include them into the Customers Reviews page (check out what's already in there!)

Here, I want to show you the many different takes on the Kalina Mini Wallet pattern by my amazing pattern testing team.
Bifold Wallet Pattern - The Cutest Kalina Testers Versions
First, relax and watch all of them here in this video:
This time again, I got to work with a great group of amazing, highly skilled pattern testers. The vast majority of a tester's work happens behind-the-scenes and a lot of the sweat goes unnoticed by the sewing community. It's only right they get credit for it too. This is why I'm featuring some of their makes here so you can see their contribution to the final pattern, follow them and get to know them. And see all their cute makes!
And just in case you haven't heard it yet, my pattern testers are the best! ?❤️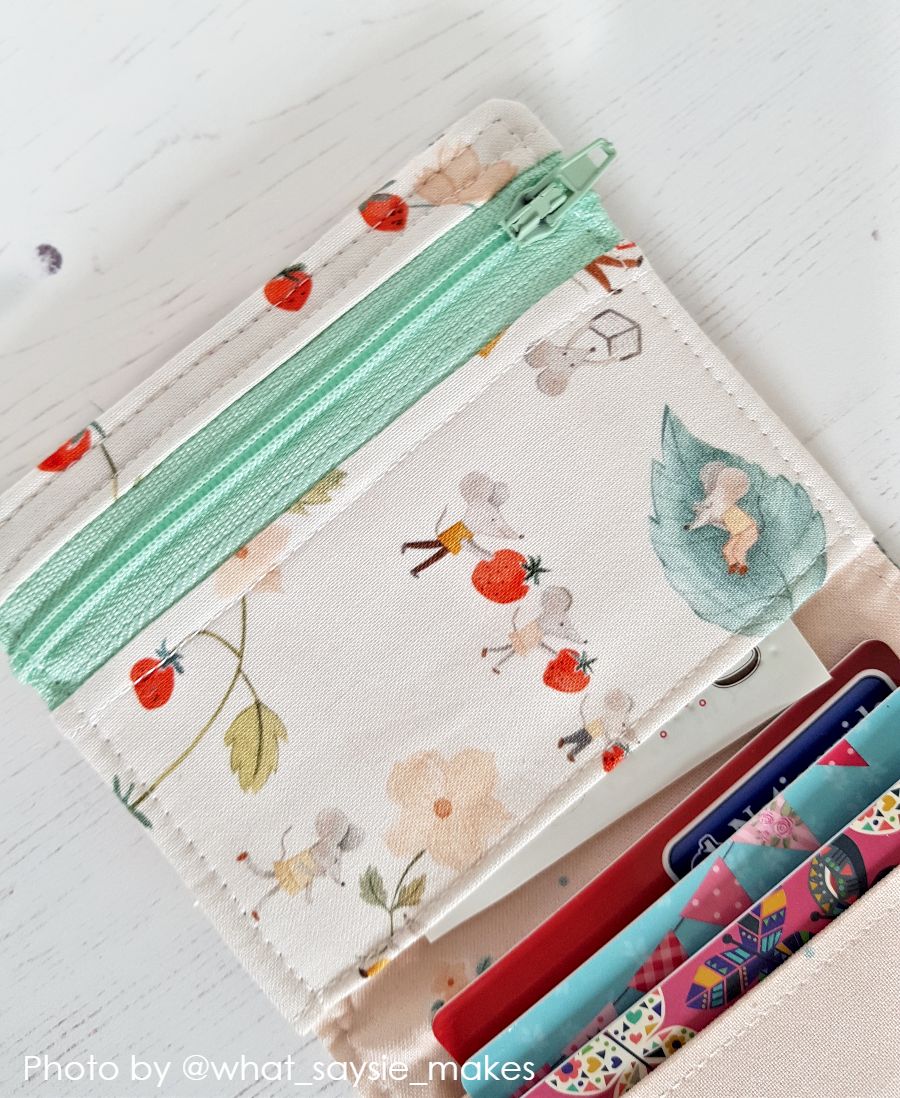 Let's start. I absolutely must share this cute Kalina wallet with you. Fantastic fussy cutting! ❤️ This photo was taken by Sarah at What Saysie Makes. She did not just test the Kalina but also wrote a pattern review at her blog. Thank you so much, Sarah! <3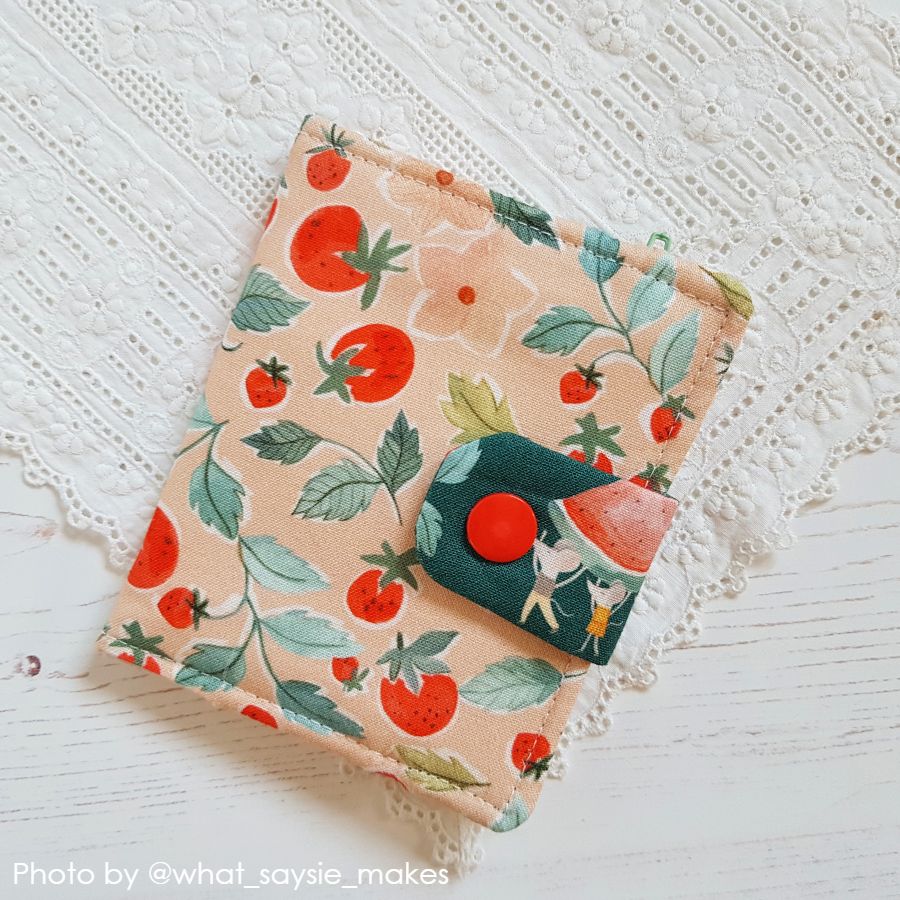 For more of her photos, visit Sarah on Instagram @what_saysie_makes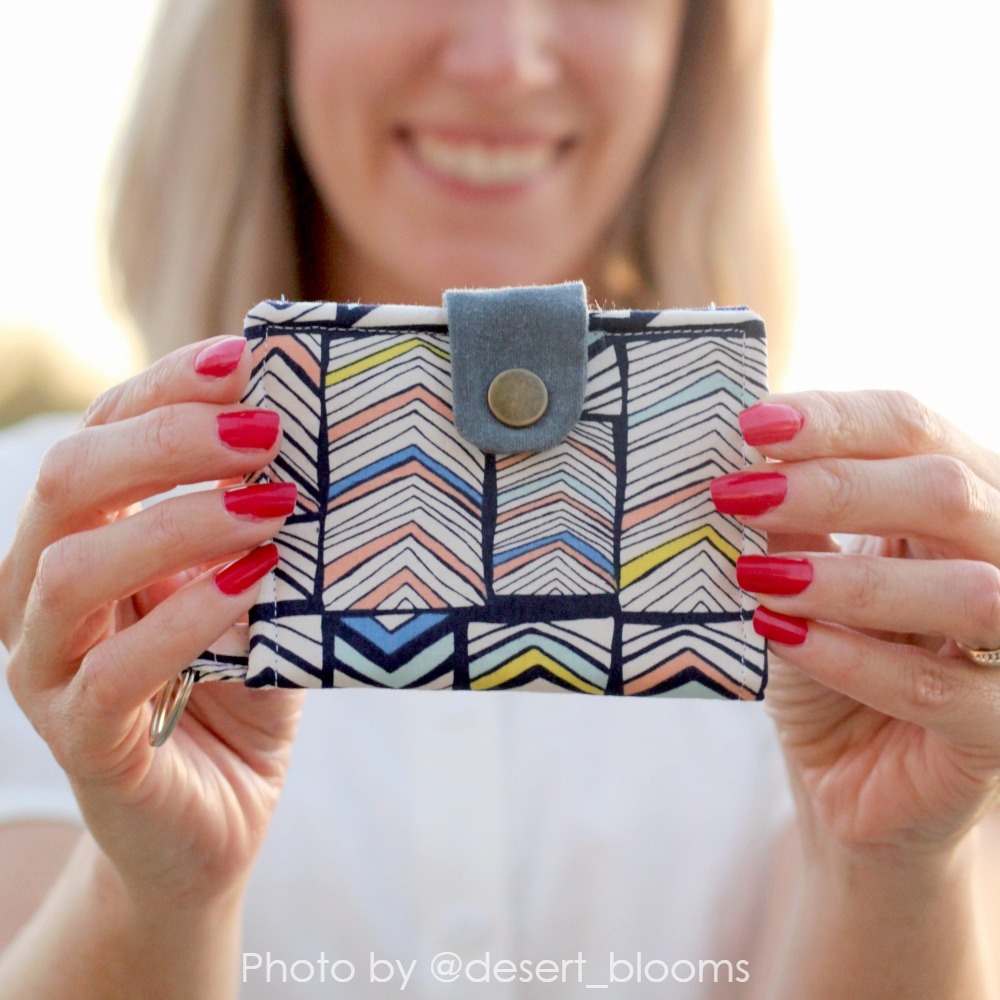 Then there's Jen @desert_blooms, she was new to the team this time, and I loved her feedback and how easy it was to work with her. And of course, the photos. These photos were taken by her daughter; you can just tell there's an aspiring photographer in the family.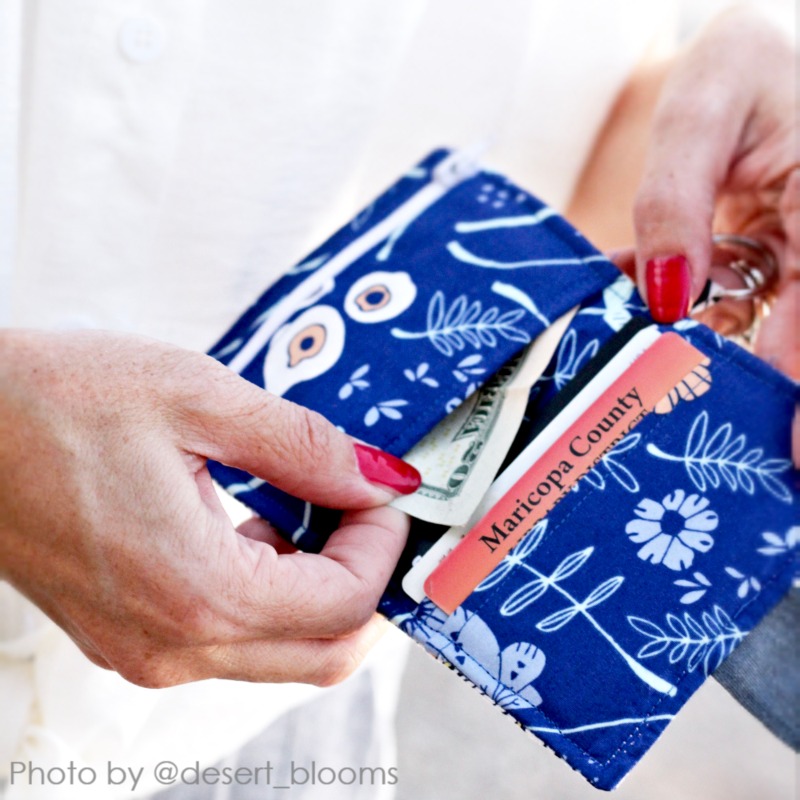 Jen found the step-by-step instructions incredibly helpful, especially the folding diagrams with all the measurements! Plus she made a matching lanyard because she usually doesn't take a purse with her any more. Follow her on instagram @desert_blooms and see more beautiful photos here.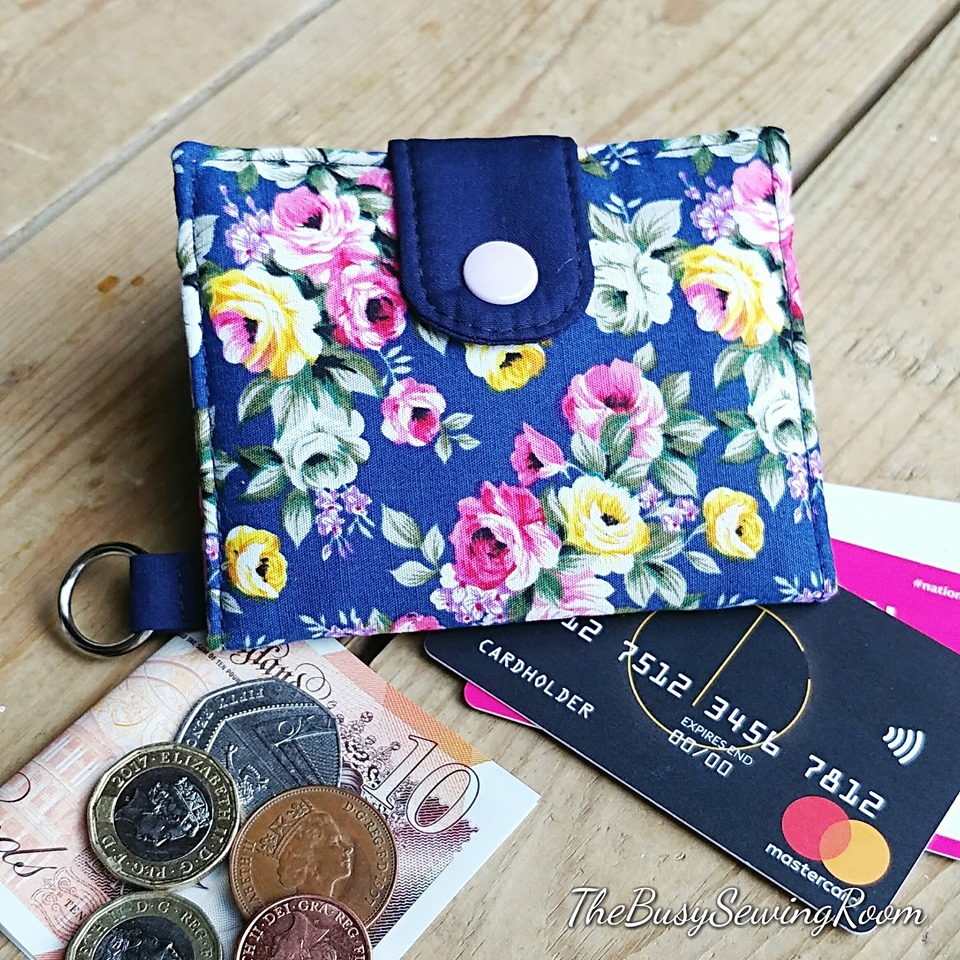 This is Ulrike's Kalina wallet - as always, impeccable sewing lines, smooth finish and great feedback. Visit her instagram post at @thebusysewingroom and check out her handmade shop - if I didn't sew myself, I'd buy all the bags and wallets she makes!
Plus: Bifold Wallet with Added Corners
Soon after she finished testing, she sent me another, slightly different version of Kalina, with added corner accents. So cute!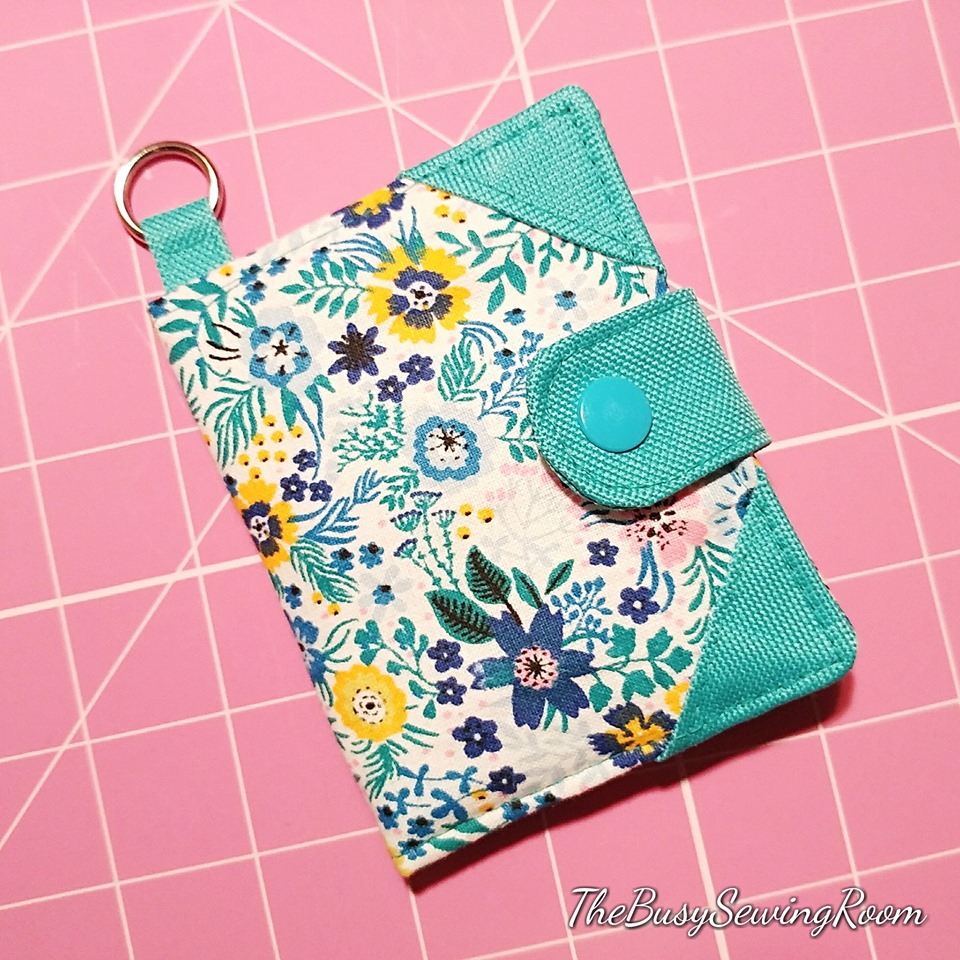 'Quickly made one more after dinner with added corner accents - so fast and I didn't even need to look at the instructions again.' Ulrike, the Busy Sewing Room
Kalina PATTERN REVIEW - new
The following photo comes from Kris - and there's more to it! ? One completely new thing for me and my patterns: the first YOUTUBE pattern review is live!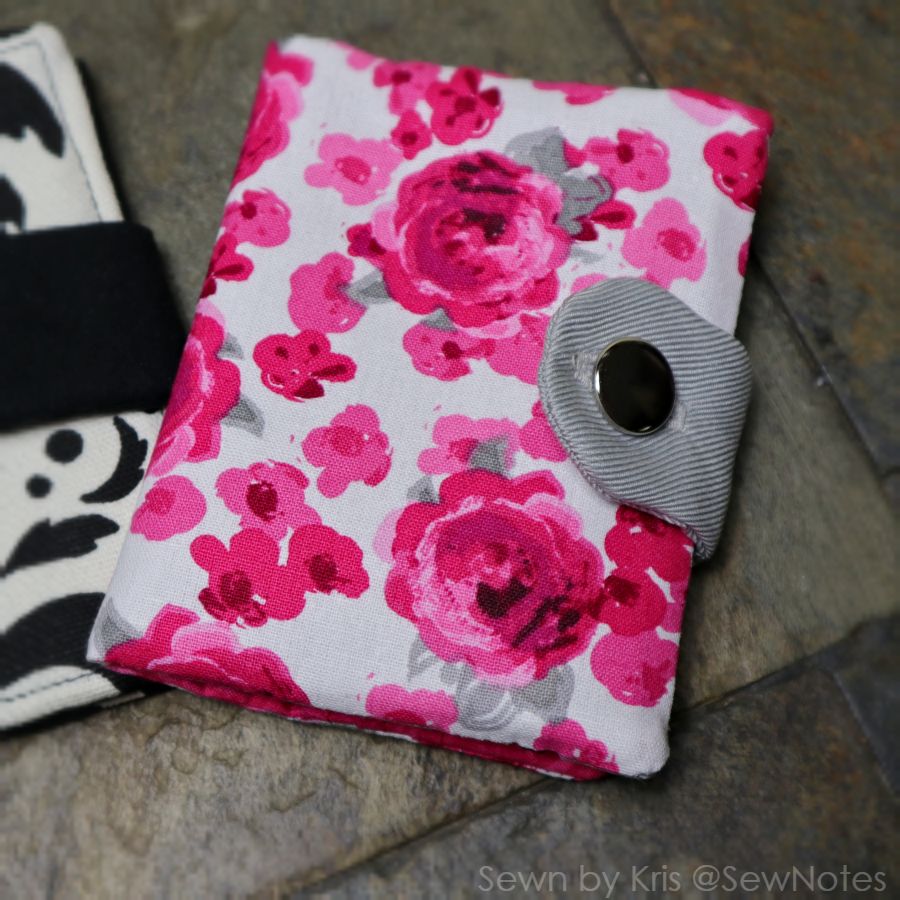 KALINA Pattern Review By Kris @SewNotes
Here's another proof that my pattern testers are just the best! One of them, Kris @SewNotes has posted a review of the Kalina pattern on Youtube. See her experience with the Kalina pattern in her Youtube video. Check it out, see if the pattern is something for you, and follow her, she's got more hands-on reviews and sewing tips.
Kalina wallet made with knits? Totally doable!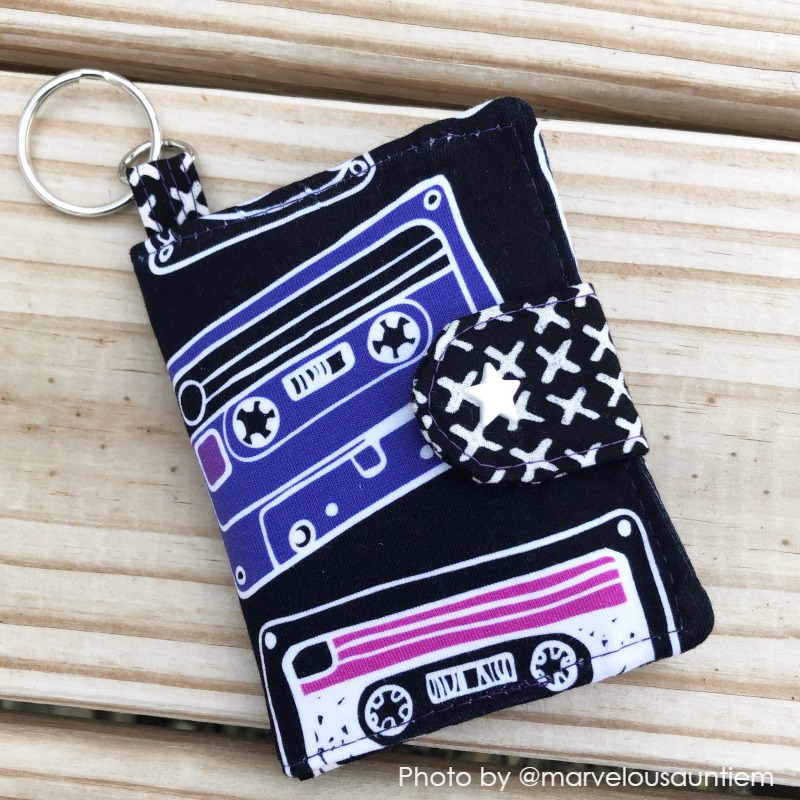 This Maryanna's Kalina wallet is made with a cotton-lycra knit. It is slightly bulkier than the all woven one but still another option for anyone wanting to make one with knit fabric. What a fantastic idea, I'd never come up with it on my own! And don't you just love the retro tape prints. Check out her Instagram @marvelousauntiem to see what else she makes.
Next in this overview, it's one of the testers that's been with me since the beginning. Check out Noor's makes: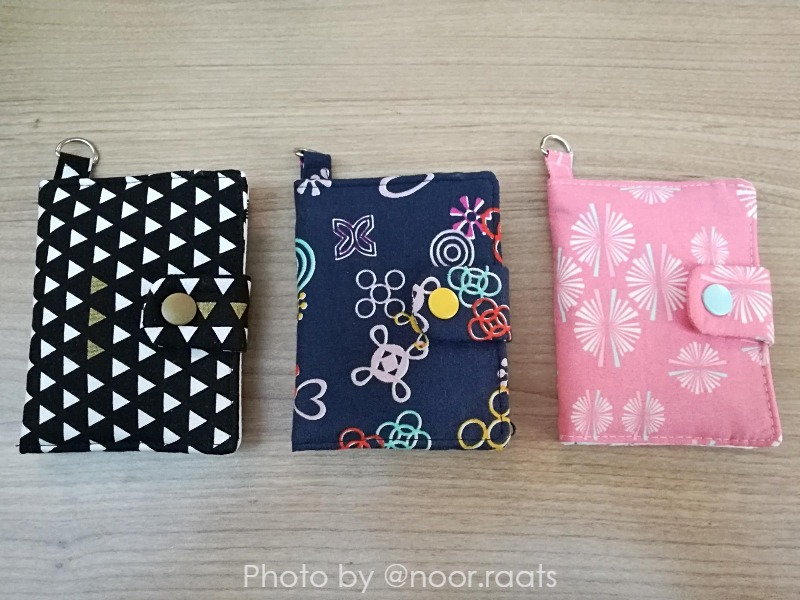 Check out a whole bunch of new Kalina wallets Noor has made @noor.raats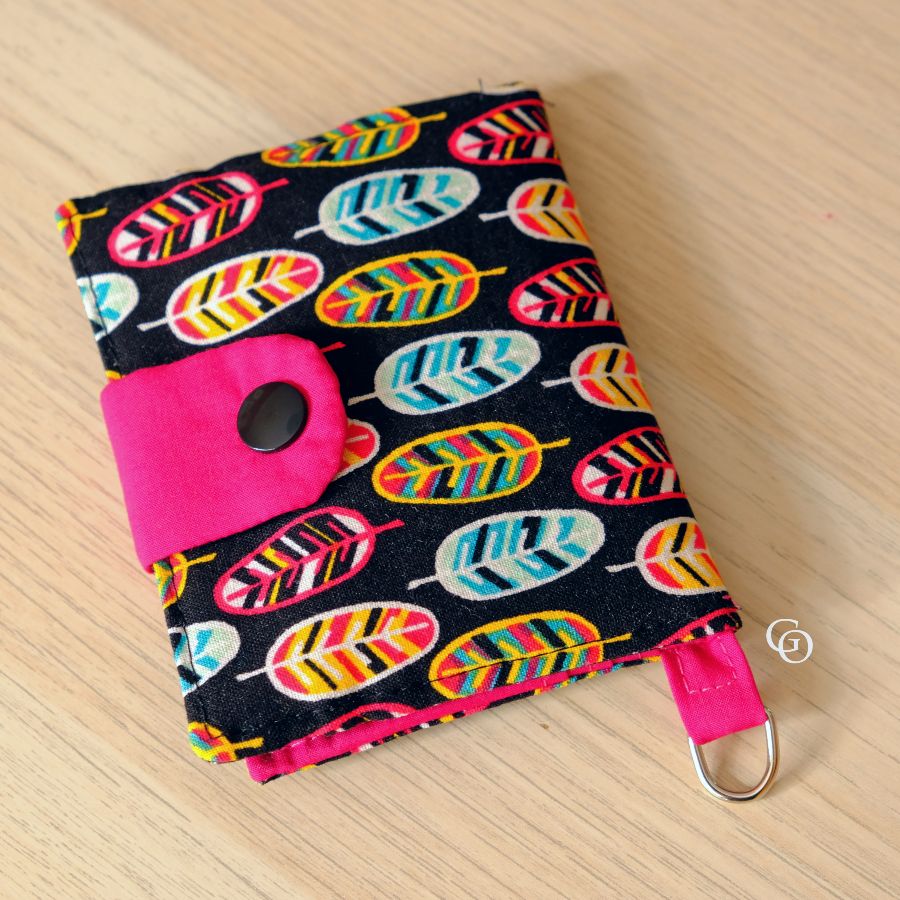 Same with Genevieve; she's tested quite a few patterns so far. I loved her input, the attention ot detail, and the cute little feather print she used this time. She also tests a lot of apparel, check it out in her Instagram feed at @genevieve_o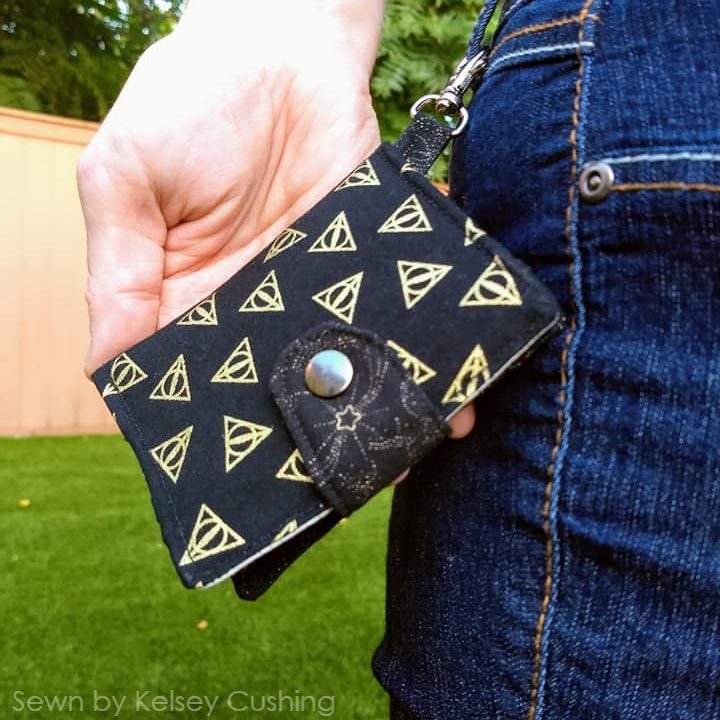 What a smart move! Kelsey at @52weeksewingchallenge used a swivel clasp instead of a D-ring. This way, you can clip the Kalina straight to your jeans belt loops! Also, a great solution to attach it to your kids backpack - makes a great lunch money pouch!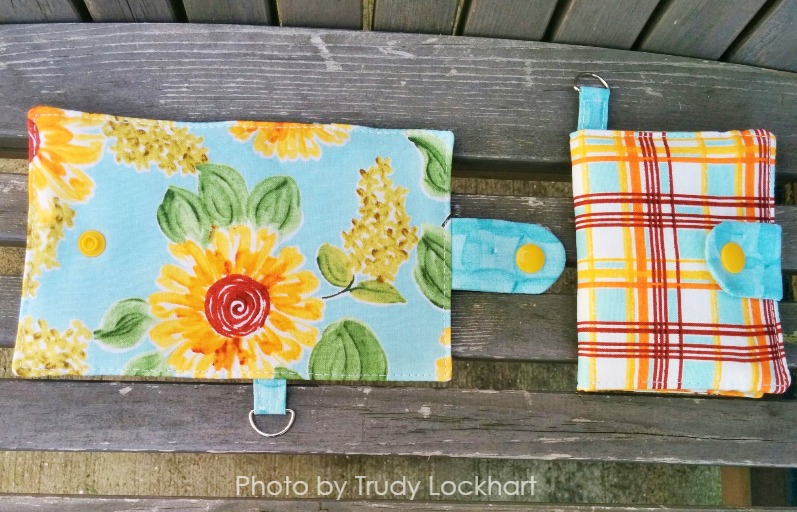 What a cute cheerful print! Trudy was again spot on with her feedback and suggestions, always so kind and professional. And yes, she was right again when she said this pattern would be a great seller! Check out what else she makes on Instagram at @trudylockhart
And I just have to let you see this one too: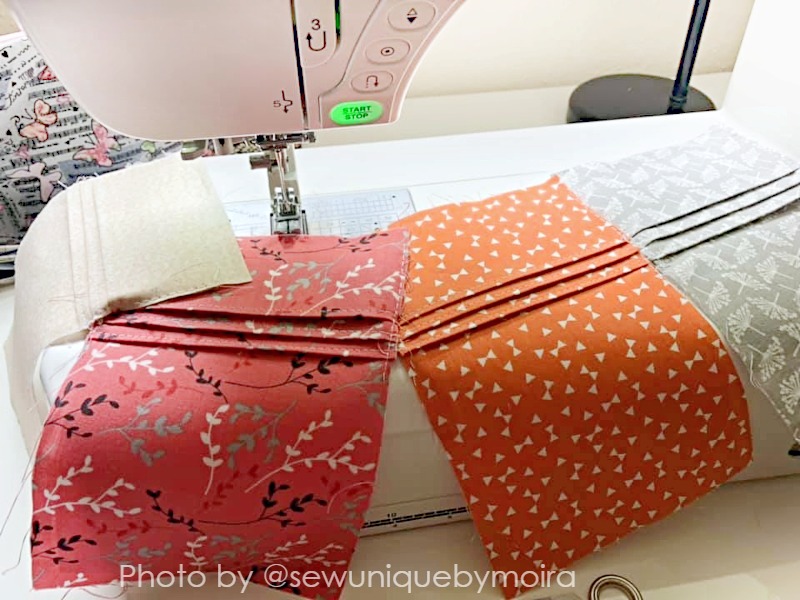 Moira fell in love with the Kalina design, so she ended sewing up not one but six - oh wait, SEVEN! - Kalinas before testing was even over. She said she especially loved the pattern because she really only uses 3 cards. Talk about practical! Check out her Facebook page Sew Unique By Moira to see more of what she makes.
How cute is this one?! Hop on over to Cara's Etsy shop to see all the cute things she sews, or follow her on IG as @earlybirdstitches for more fun project ideas and inspiration.
This Mini Wallet Now Has a Magnetic Snap Closure too!
While the original Kalina Mini wallet pattern has a KAM snap closure, you can add magnetic snaps instead. If you love magnetic snaps, you can install small magnets instead of KAM snaps. Here's how: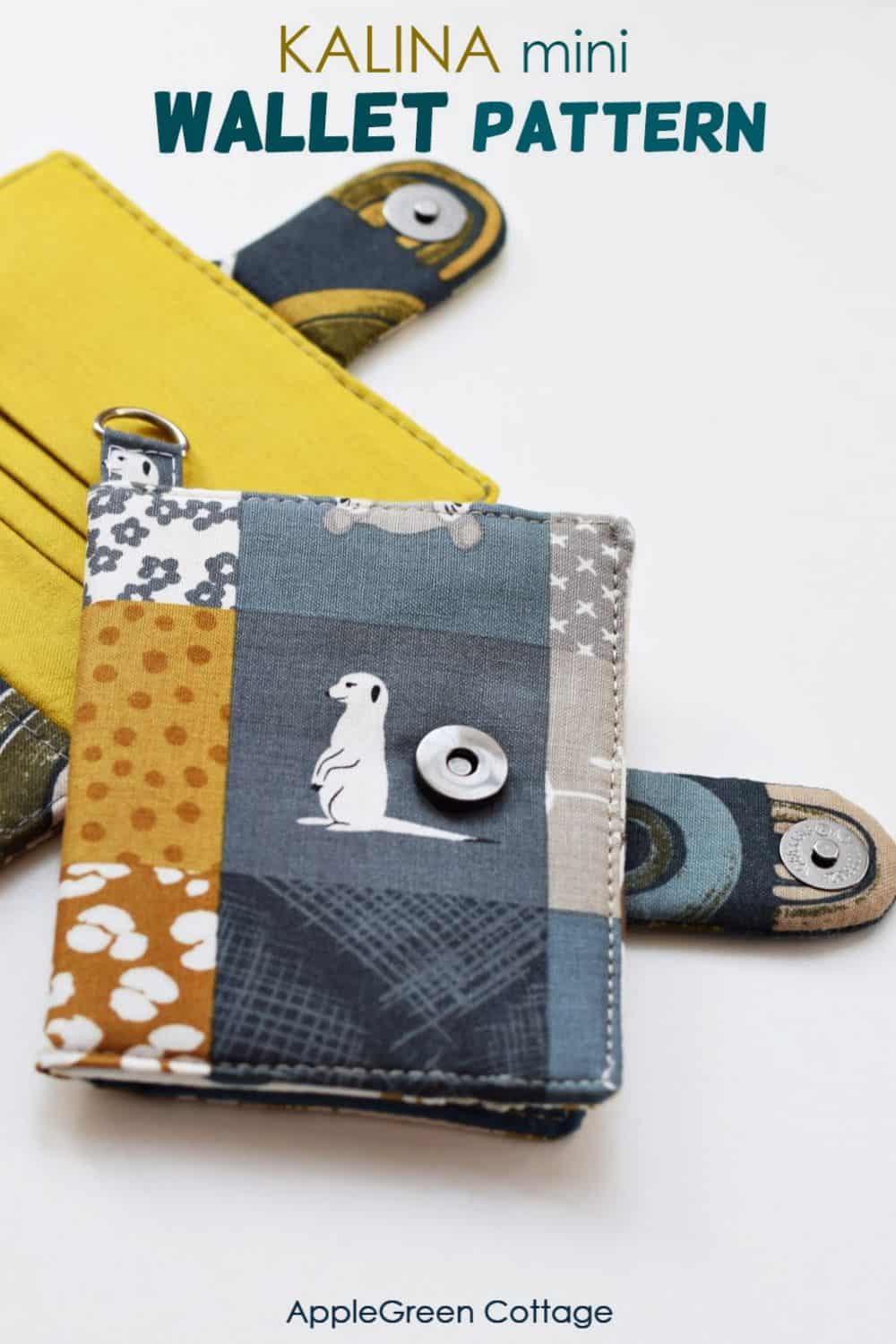 Let me stop here so I can get this roundup published on time. Thank you again, everybody who took part in the testing and helped me get all the errors out and improvements in, and I'm sincerely hoping we all get to work together again. Actually, for some I know we do, we are starting a new round of pattern testing soon 🙂 But this is a story to share some other time and sneak peeks are sure to come, so make sure to follow along on Instagram @applegreencottage to be among the first ones to see what's going on!
Make sure to save this post for some sewing inspiration:
Click HERE to get more details and photos of this cute bifold wallet pattern! I can't wait to hear what you think of the Kalina. You can sew them for yourself, gift or sell them in your handmade shop! Use the hashtag #kalinawallet so I can see what you make!