Ljubljana is Slovenia's capital. The cutest town on Earth! If you are ever on a path through Central or Eastern Europe, make a stop here. There are so many fun (and free) things to do in Ljubljana for families! Take a look at several tips on the best places to visit in Ljubljana - as recommended by a local! And remember, it's totally unofficial 😉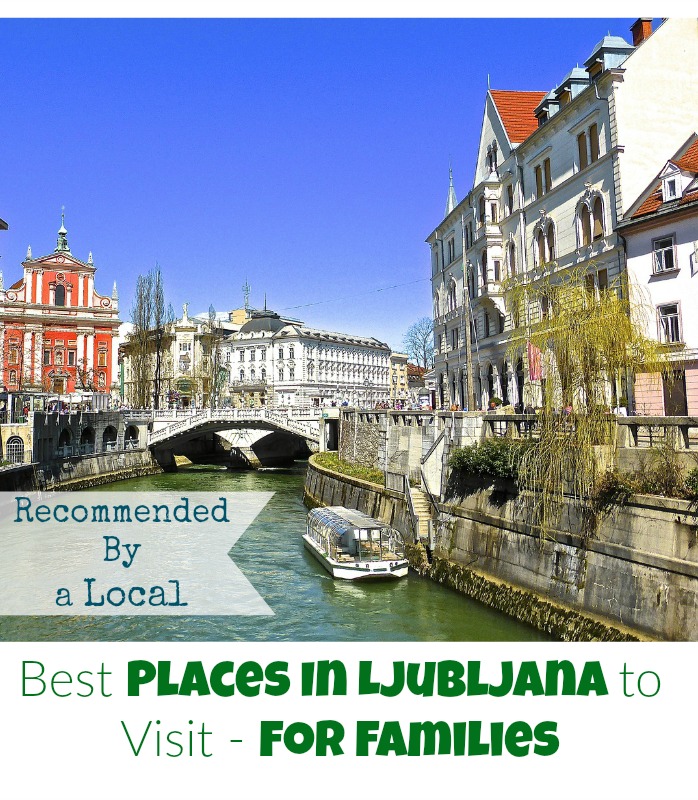 ljubljana for families
Here are my 5 favorite places in Ljubljana where we regularly go with our kids. You might not find them among the top ten places in tourist guides, but trust me - they are great!
1) The banks of Ljubljanica
If you've only got a day to spend in Ljubljana with your kids, you'll want to know this first: nearly everything happens along the Ljubljanica river. Why? The Ljubljanica river runs through the very centre of Ljubljana A half-hour walk along the river offers a lot to see, especially if your stay is short and you haven't got much time to explore! I can safely say you'll see nearly all the sights just following it. Never boring! If you need a pause, stop at one of the many sidewalk cafes at the banks of the Ljubljanica river. Or take a break at one of the benches under the old trees. Refreshing!
And if your kids get tired during the stroll around, you can rely on the free city centre public transport to help you and your kid to your hotel or the place you parked your car. They are called KAVALIRS (link). Just wave your hand when you see one, these drivers are some of the nicest and most helpful people in the town (seriously! They will go out of their way to help you!) A good thing to know if you are running around any city centre with kids, isn't it?
2) Antique flea market

in old town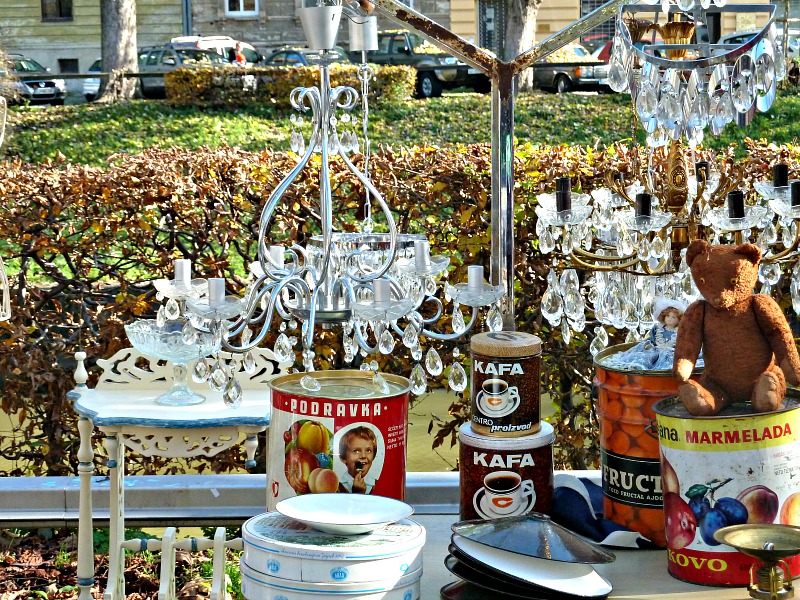 If you ever visit Ljubljana on a Sunday, take a leisurely
stroll through this local flea market
. It's like walking through an open air museum, with antiques, art pieces, old kitchenware, and even a lot of memorabilia from the former Yugoslavia. We love the Sunday antique flea market and never get tired of it!
3) The Tivoli Park
Oh, and off course the beautiful Tivoli Park! You'll find it in all guides, so it's not really an alternative, but I'm sure you'll know why it's on this list once you see it! One of my favorite parks from my student's years (I was so lucky to live at one of the best student's campuses, located at the very best part of Ljubljana, totally close to the city centre AND linking to the Tivoli park.) If you get the chance, you MUST go to Tivoli, especially on a hot summer day! We keep going there. For a family, it's good to know that there's one of the largest and best-equipped kids playgrounds in town. Numerous paths and a lot of green space. A lot! Bring a blanket! Or enjoy one of the largest (free) open-air photo exhibitions in town at the Jakopic Promenade, one of the most prominent parts of the park.
4) Playrooms

at local libraries
Surprised by an April rain shower? Need to rest a bit and regroup? Visit a local library. It surely has a free kids playroom and a few comfortable chairs for the parents 😉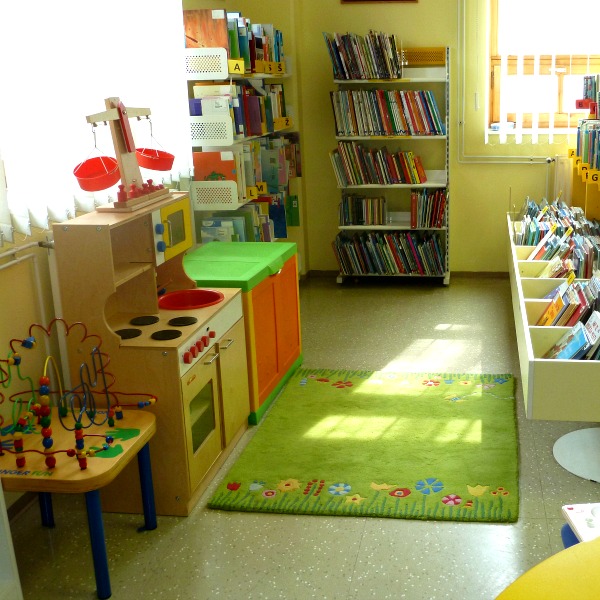 This photo is from one that's close to us. There's a dense network of public libraries in the capital. Yes, the Slovenians are lucky - we have one of the best state-funded library networks. Including kids playrooms. Our kid never wants to go home when we visit one of these!
5) The Jezica Park
There are several nature sights close to the town, within the city-bus route. If you want to take a day off, then the Jezica Nature and Recreational Park is one of the perfect places to go for families. A mini farm with domestic animals for kids to observe, a large open-space playground, even family picnic places (update: these picnic spots are not free to rent anymore, sorry) and a long walking path along the Sava river - perfect for a family! You won't regret it, we've had a blast each time we visited.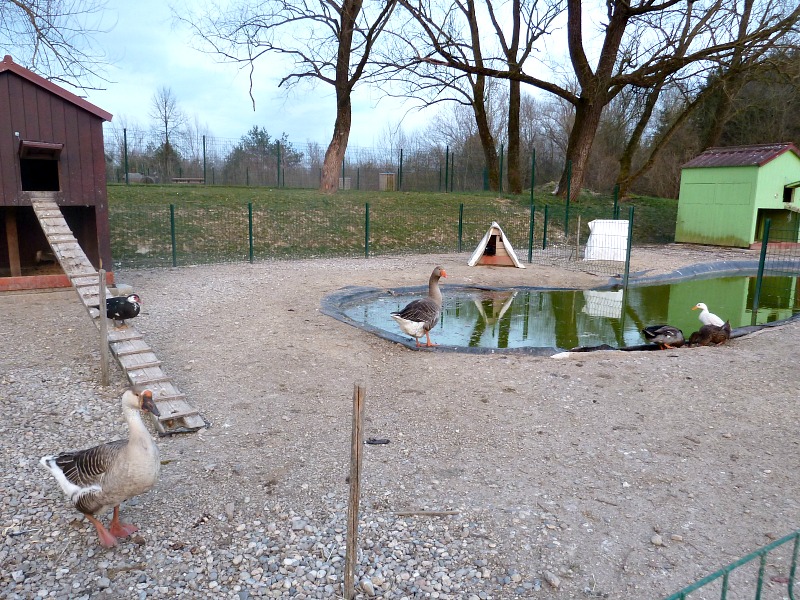 You won't believe how much charm this cute family-friendly town has! Trust me, I've moved here and stayed. For good! We love it. It's one of the best places for families I know.
MORE POSTS YOU MIGHT LIKE: