I made a simple New Year card, just like that. My sewing machine was available, and I had 10 minutes just for myself.
The blue insert is fabric, I sew a tree on it and topstitched over the (light blue) paper frame. Just to remind me there is no need for making all Christmas and New-Year cards in paper.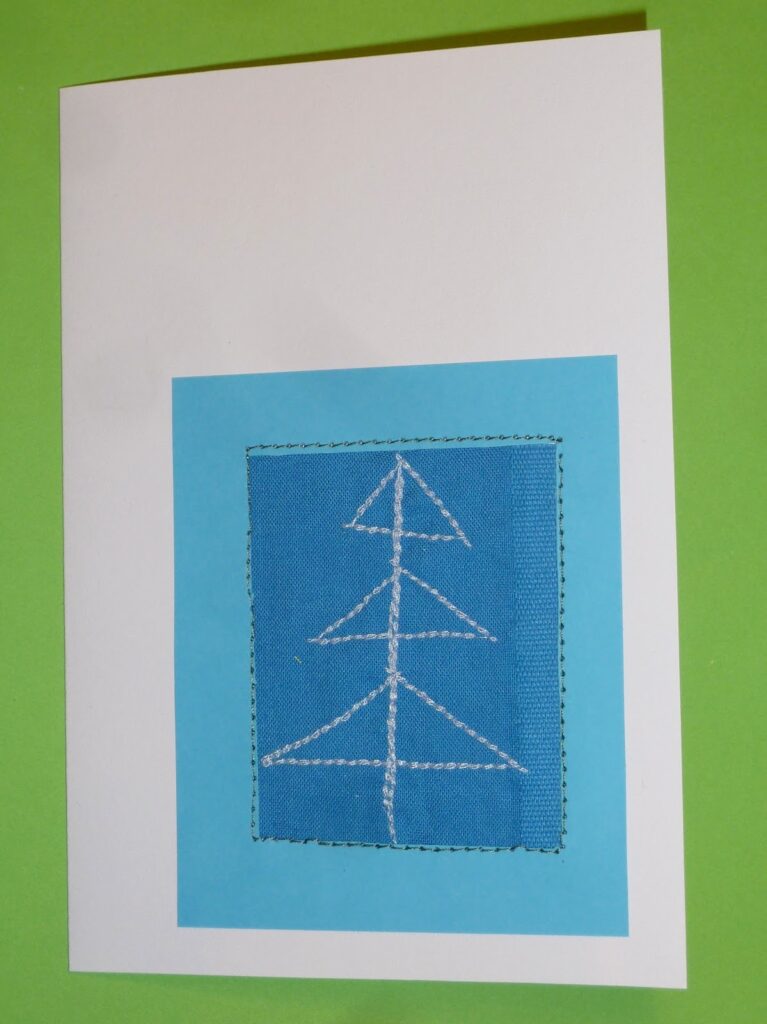 It's not perfect, and it wasn't even meant to be so. No need to be perfect, right? 😉 And this has just become my motto for the coming year:
No need to be perfect.
(And here I'm sending a wink to all moms. 😉