One day I decided it was high time I start getting a whole night's sleep, more than two years into being a mom.  I finally figured out how to keep toddlers warm at night. Want to know how? Read on.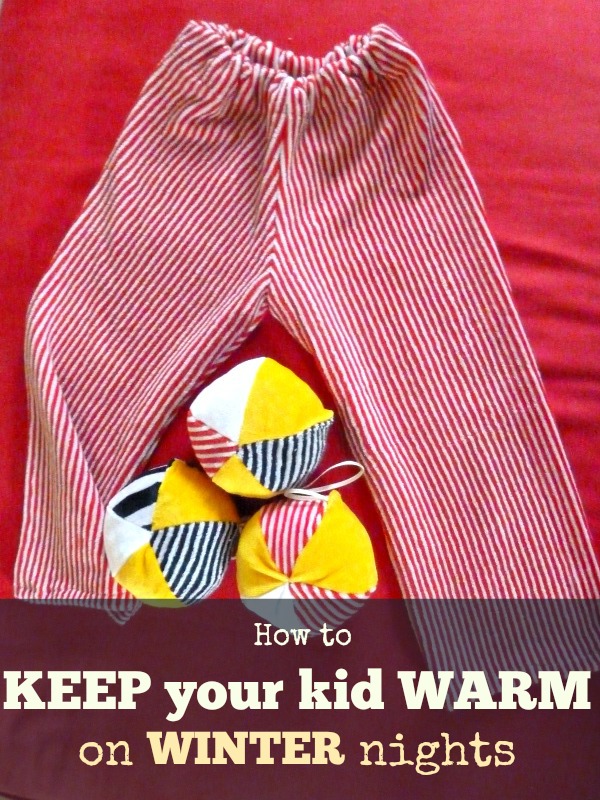 I'm sure you know the uneasy feeling of waking up in the middle of the night, wondering if it's time to check on your kid - if it was past midnight, you could be nearly 100 percent sure he had already kicked the firmly tucked blanket off and was lying there in his room uncovered and cold.
Well, I do too. Waking up every few hours during the night, just to tiptoe to my toddler's room to check if he was still covered and safely and warmly tucked into his duvet, just to notice he was NOT. And his feet were cold again, off course. The result was always the same: me tucking him in again and tiptoeing back to my bed, keeping fingers crossed he'd not catch a cold...Waking up again an hour or two later, then tiptoeing... you know the story. I was tired of it.
How to Keep Toddlers Warm At Night
Well, I put an end to it. How? It looks funny, but it WORKS. What it took was - you are not gonna believe it - nothing more than HALF A YARD of warm fabrics. Minky, to be specific. 
Firstly: Get some really WARM toddler pajamas. I started sewing his pajama pants from minky, you know the soft, warm, cuddly minky material.
Secondly: get several pairs of really comfortable cotton socks for your toddler.
Now imagine your kid in that wide (but comfortable and warm) pajama pants, legs tucked into the warm socks. No blanket needed.
Yes. This is how our nights start now. And it works, both for me and the kid. And the dad, who doesn't need to wake up each time his spouse gets up from the bed just to return a minute later and to repeat the ordeal in the next two or three hours. 🙂
You are getting the picture, aren't you? Well, and NOOOO, I'm not gonna tell you what colors and pattern combinations have come into the game so far - but will let you in on a money-saving secret, namely that I didn't need to buy any fabrics as I used whatever was in my stash of fabrics. Some colors were quite decent, some wildly out-of-fashion.  They aren't really top fashion pieces, but don't worry: nobody's gonna see him in this creation except you. And even this, only in the evening once and in the morning. Goodbye the sleepless nights of worry whether or not your kid is getting too uncomfortably cold. You've got more important things to do, right? Like for example GETTING SOME GOOD NIGHT'S REST. At least I know I do.
That works for me, and I promise you, NONE of the moms that have so far accidentally caught a glimpse of these home-made pajamas in my home have turned away or frowned upon my bad fashion taste. But they did, however, ask more than once where I got those warm pajamas. It looks like this is all that matters when our kid's (and our own) night's sleep is in question.
Now, get your kid a pair of good warm pajama pants, or even better: make them yourself - you'll find a simple TUTORIAL for beginner sewists here: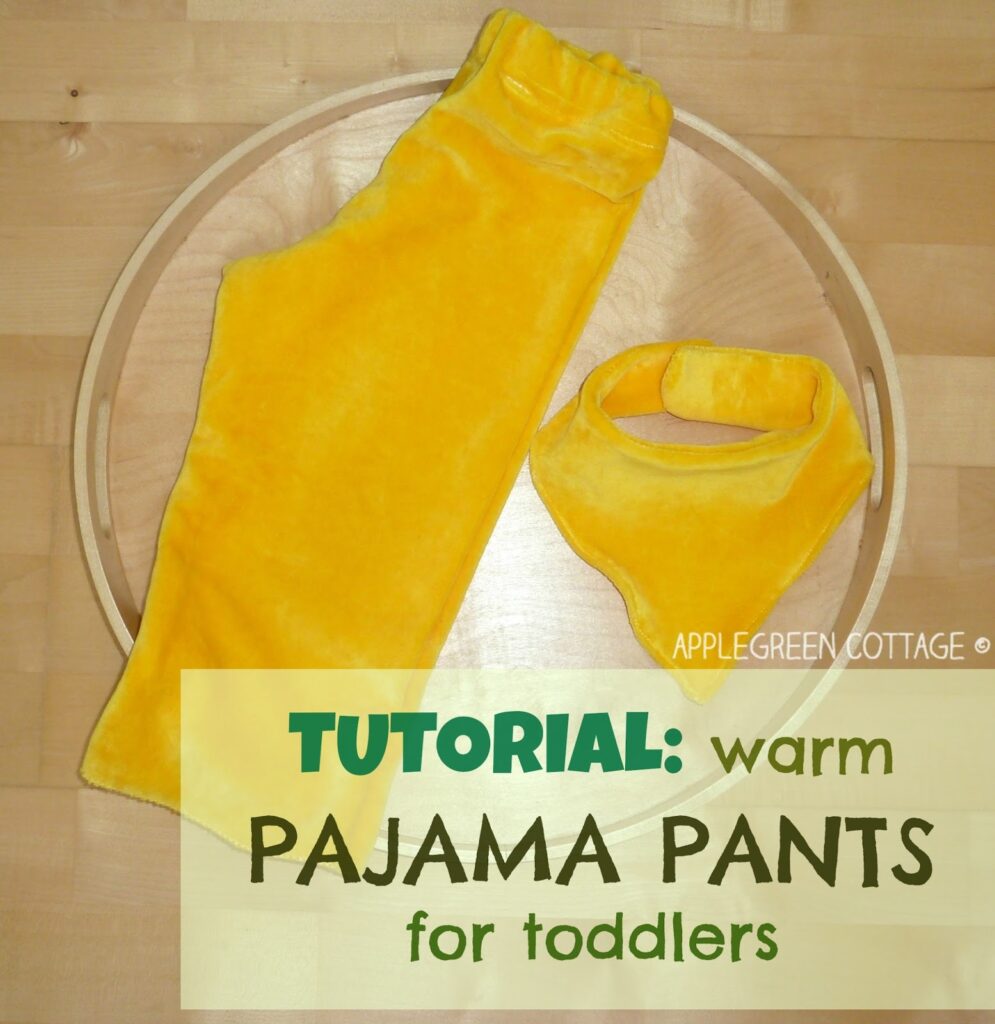 Damjana
Or, if your chils is still a baby and does not uncover themselves during the sleep, feel free to use my tutorial and
make the softest baby blanket
. Super easy and quick, I promise!