Expecting a second baby? Have a look at 7 practical, actionable tips for helping toddler adjust to new baby, as recommended by real moms with hands-on experience! Tried and tested - have a look!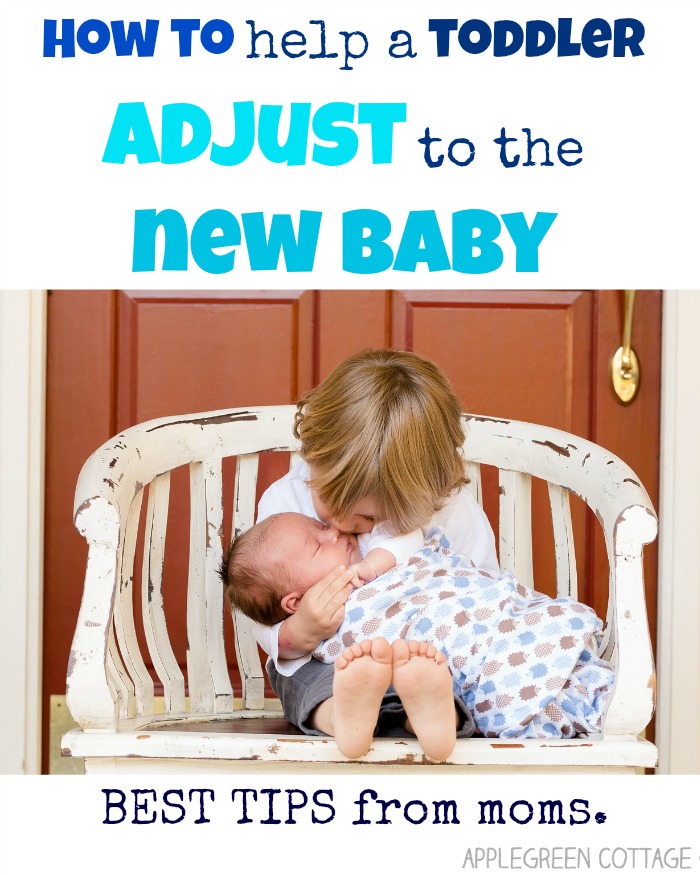 Helping Toddler Adjust To New Baby
I know we can never prepare for everything there is on the road of becoming a parent of two. I couldn't agree more. But what we can do is make it easier by getting some hints in advance. - I mean practical, actionable tips, tried and tested by real moms with hands-on experience!
How happy I was once the pregnancy test showed the desired two blue lines! However, it also raised a few questions every mom of one kid probably asks herself when expecting another baby.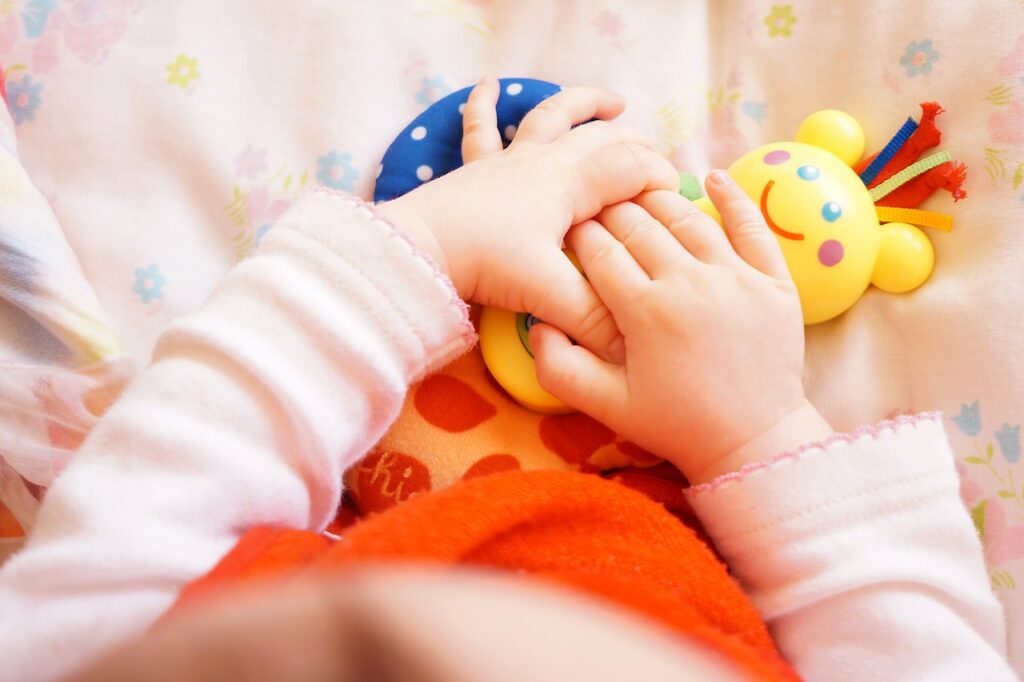 That is why I decided to ask my fellow mom bloggers - those with two, three or even more children - to give me their best pieces of advice that will help me out in these first weeks and months after becoming a parent of two kids. So many replied with thoughtful, tried-and-tested advice I was overwhelmed with gratitude! I believe these pieces of advice can be a real help to other moms of a single child like me, helping them to prepare themselves and their toddler for the new baby. 
Who else will know better than those who have tried and tested various approaches and had a real life situation in which they were forced to invent, learn from experience and build that knowhow we all need as parents!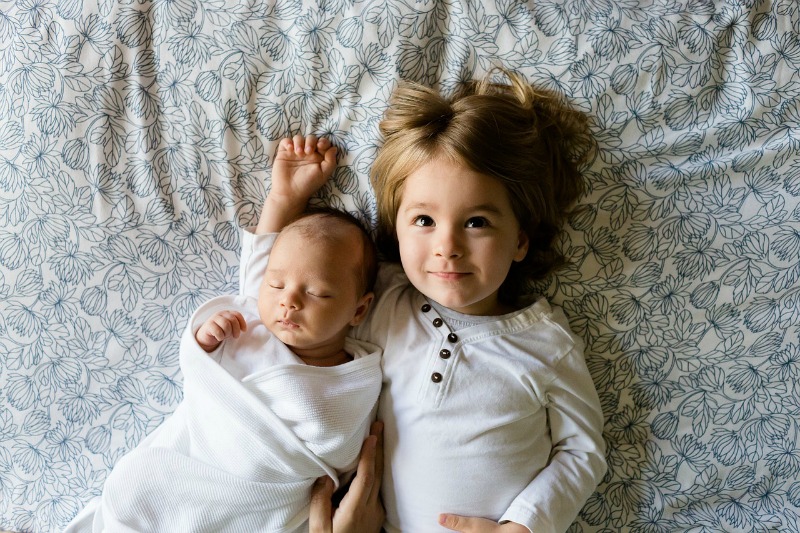 USEFUL tips how to help your kid adjust to the NEW BABY:
1) Prepare Your Sibling In Advance
Prepare your sibling in advance - talk, talk, and then talk some more with the older sibling! It's never too early to start. In our home, it was soon after the Clearblue test showed a positive result. If you don't know how to start the conversation, use one of the great childrens' books about new babies that are suitable for toddlers.
At first, it could be difficult for the toddler to grasp the situation as there is nearly nothing visible yet to show him what to expect - except for that little bump that is hardly visible - so you might even want to resort to involving him into the usual rituals like you making sure you take your prenatal vitamins or going to walks (fresh air will do you all good). Nothing wrong with being creative!
2) The Baby's Name
You can start calling the baby by name before it's born, and have them talk to her through mom's belly. This way, the toddler will be able to connect to the newborn more easily.
If you'd like to keep the name of the baby secret for the time being, or if you yet have to decide on it, that's another story. We called the coming baby 'your little sister'. How proud the toddler was!
3) Make the Older Sibling Part of The Process
When the baby is born, make the older sibling part of the process. Help him feel helpful and needed in the new family situation.
4) Keep the Toddler's Schedule
Try to keep the older toddler's schedule exactly the same.

5) One-On-One Time Is Important
Make one-one-one time with the older sibling (no matter how short, just do it!)
Spending o

ne-on-one time might just be t

he biggest thing that will help your older son or daughter adjust to the baby, even if it is no more than 10 minutes first thing in the morning. Scroll further down to see what Paula from Beauty Through Imperfection says on this topic in her own book on parenting.
6) Option: A Gift to The Older Brother/Sister
The baby can 'give' a gift to the older sibling, so the older child gets something too, when all the attention is on the newly arrived baby!
There is a myriad of options here and you probably 

don't need any additional suggestions on this one, but you might want to stay away from toys that make loud noises.
7) Get The Older Sibling Involved
Keep the toddler involved in every aspect of the baby and teach them how to treat her. This also includes tiny decisions like handing out a fresh diaper to mom when the baby is on the changing table, or picking out clothes for her after a bath. 
What's cuter than a toddler picking out the tiny baby shoes or a onesie like these for his little sister in a shop? A trip to a baby clothes shop may also double as one-on-one time with your toddler if this is the only time you manage to get out (we know how the first weeks are). If you don't, use a great online store with reliable quality a wide range products for babies and moms. The toddler can still be the one to decide on the color of the shoes or socks or a blanket for his or her little sibling. 
 

Now, to exPlain, here's what the moms said:
Melissa, a mom of two, a 3-year old and a baby from Life, Love and Dirty Diapers: 
'Talk, talk, and talk some more! We talked about the baby almost every day when I was pregnant. We let our older son kiss and touch my belly. We talked about where the baby would sleep and what the baby would do and what his name was. It really seemed to help a lot and they are best buds now...'


Misty from Worthy of Our Calling explained what she did when adding to their family:
Though it's not common practice in her family, she explained that '...the 'baby' gave their big sister and brother gifts at the hospital when they first came to meet the new sibling.  This helped in two ways.  First, my kids are close in age, so when I had my 3rd, my 2nd was only 22 months and my oldest had just turned 4.  They want to help and love on the baby, but sometimes they're a little too lovey.  So the gift takes ALL the attention off the baby and the older siblings get to enjoy something from the baby. This even helped when we went home, they had a gift from the baby, so they'd go around and try to share it with the baby and it made them sweet.  
She also warned from making a mistake like buying a present that is too LOUD: 'When our 2nd was born, we mistakenly gave my daughter, then 2, a ball popper... She had never had one and loved them at friends houses.  But we didn't think through the LOUDNESS of it. ' You might want to consider her experience, I certainly will 🙂 
For number 3, she gave them pillow pets, they had seen them and wanted them and it was something easy that they still love.  When they adopted their 4th, they traveled to Uganda for 12 weeks. 'That was a gift in itself.  All 6 of us got to experience his country together and bond as a family.'
Paula from Beauty Through Imperfection also gave a precious advice - clever but so simple!
'The biggest thing that helped my son adjust to his baby sister, was spending one on one time with him. I tried to keep his schedule as close to "normal" as I could, and that meant 10 minutes of one-on-one time first thing every morning. We could always tell a difference in his behavior when he didn't have that time. Such a small thing to me, but huge to my son!'
Dana from www.floydfamilyfindings.com pointed out several things to consider when you are expecting a new baby:
'Our son was adopted and we only had him for 3 months before getting his newborn baby sister. We prepared him before hand talking to him about his sister and what he can do to be a good big brother such as get her blankets, help mom feed or throw away something, etc. When we found out I was pregnant with #3 we prepared both children right away by telling them and when we found out it was a girl we started calling her by name and I would have them talk to her through my belly.

I basically made sure they were involved in every aspect of the baby and taught them how to treat her. We also made sure they were involved in decisions like picking out clothes for her or decorations for the baby shower just so they felt they were doing something great to help mommy and daddy and I think with that all going on and a few special trips before her arrival helped a lot because they adjusted very well.'
Another useful tip from Misty from Worthy of Our Calling was to
'keep the toddler's schedule exactly the same.  It helped that I had a pretty easy delivery with #2 and so we just kept on.  We came home on a Sunday from the hospital.  Tuesday morning my oldest went to preschool like normal.  We went to the harvest festival at our church on Halloween on day 5.  She got to do the things she was looking forward to.  We kept naps, snacks, everything the same.  Sometimes that meant #2 got to sit in the swing, which we rarely used for our first, but he lived and we survived those early months...'
Michelle from Be the Fun Mom! says
'When my daughter was born, my son was totally in love with her, but still had a hard time adjusting. We liked that he was so enamored with his new baby sister, but we had to curb his tendencies to be overly affectionate. We realized the best way to help him adjust was to make him a part of the process. We had him help as much as we could, and told him it was his new "big brother" role. He loved it! He felt so useful when he would grab his sister's pacifier or wrap her up in her blanket. It didn't hurt that we gave him a weekly allowance for his new role, too! ;)'
Becoming a parent to two might not feel so overwhelming if you know it will be tough sometimes, but at the same time you can also count on that moments when you'll remember these simple hints and make them work... I hope these tips will make it easier for you, too.
Also, check out this cute earflap beanie pattern in my shop: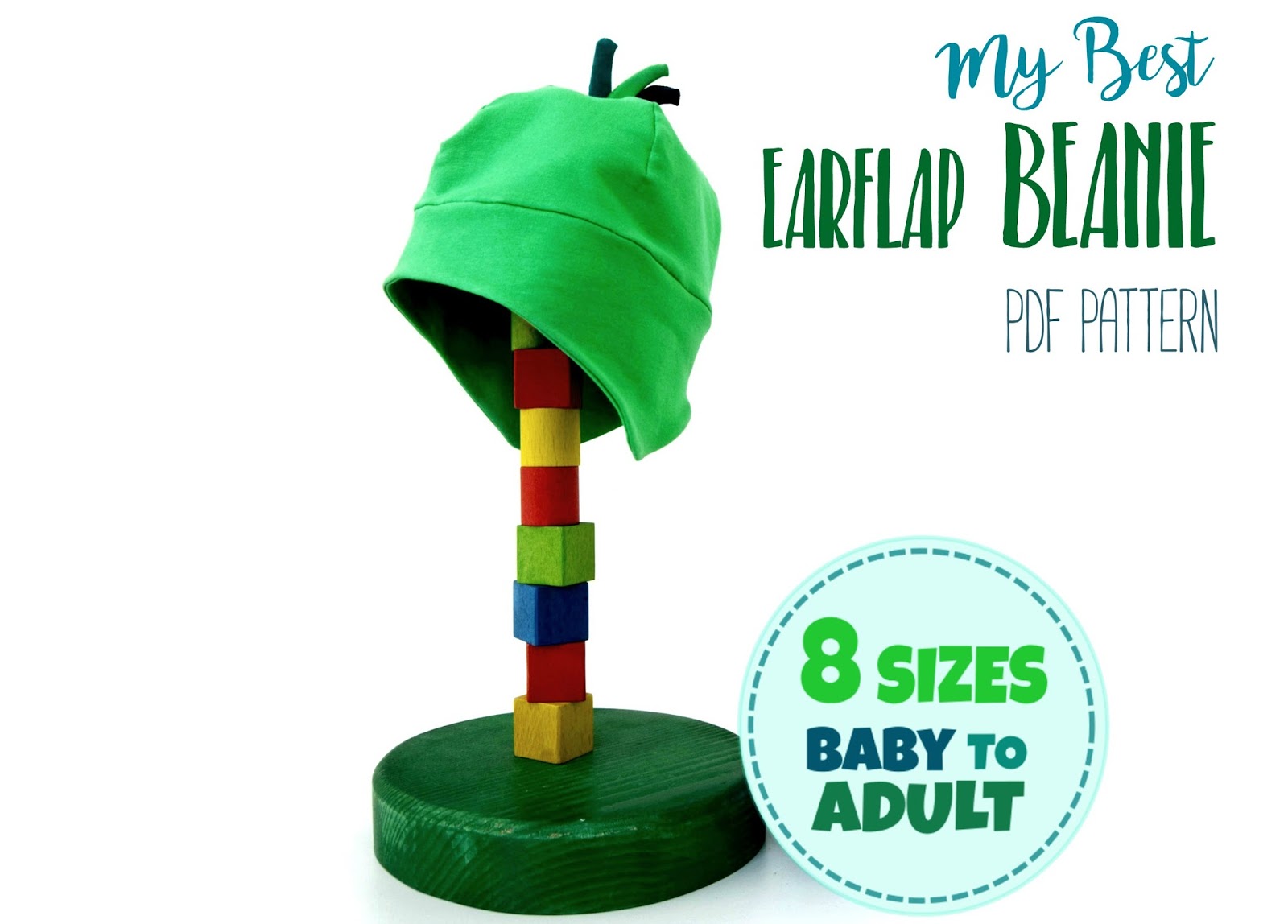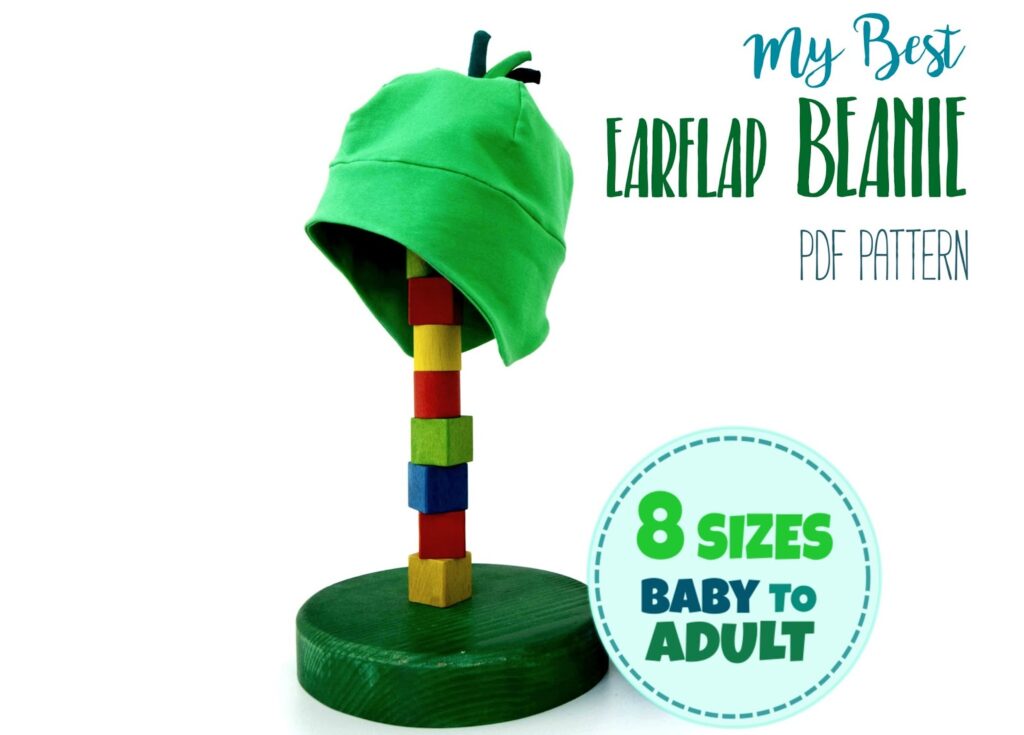 An excellent choice for everyone who has children and would love to see their ears protected in the fresh fall (or spring) wind.