Ljubljana Sunday flea market is a must-see when visiting Ljubljana. If you ever visit Ljubljana, take a leisurely Sunday stroll through the local flea market. You might get your hands on some amazingly cute finds!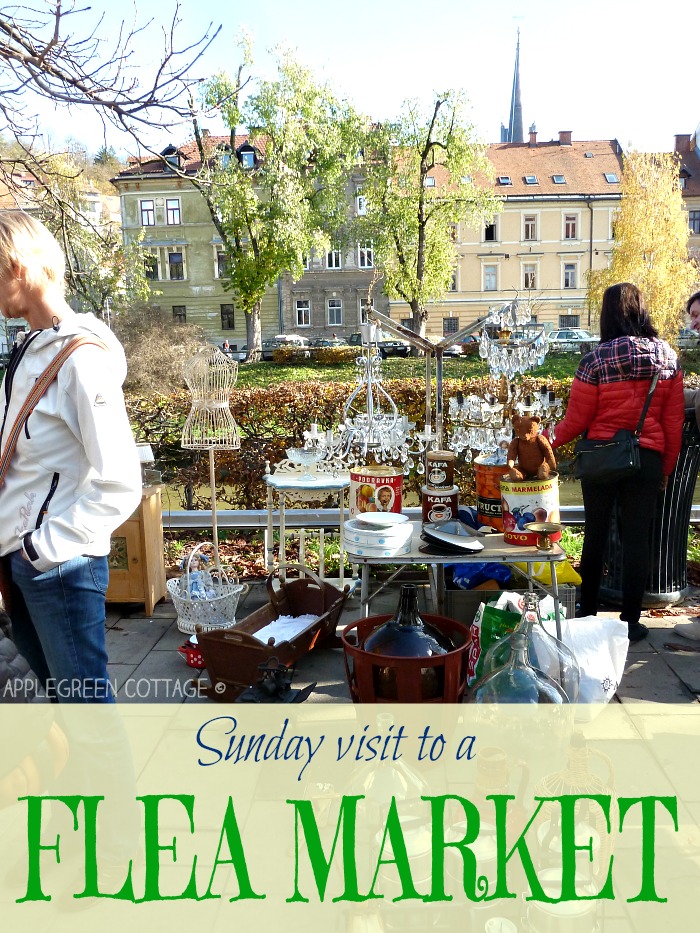 This is one of the best events to visit in Ljubljana even when traveling with children. If you want to rest your eyes on the wonderful old-town scenery, a stroll through the Sunday antique flea market will naturally blend into your itinerary - it's happening right there, at the very heart of Ljubljana:
on the renovated Breg embankment area by the Ljubljanica river on Sundays between 8am and 2pm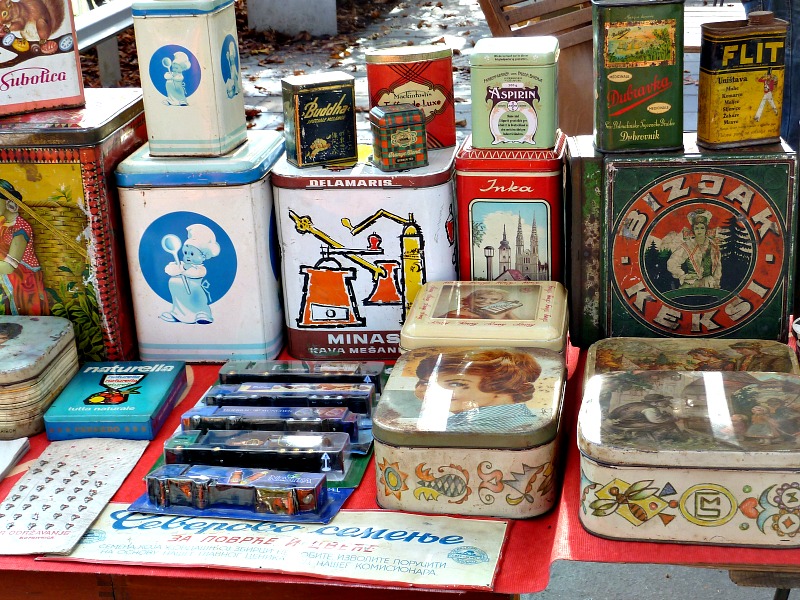 Vintage containers remind me of my childhood from Yugoslavia times.
You will find nearly everything in this miniature cosmos of antiques, art pieces, furniture, kitchenware and trinkets. Many people visit the Ljubljana Sunday flea market for the numerous items and memorabilia from the former Yugoslavia: coins, banknotes, stamps, medals, even old Yugoslavian military uniforms and photos of Tito.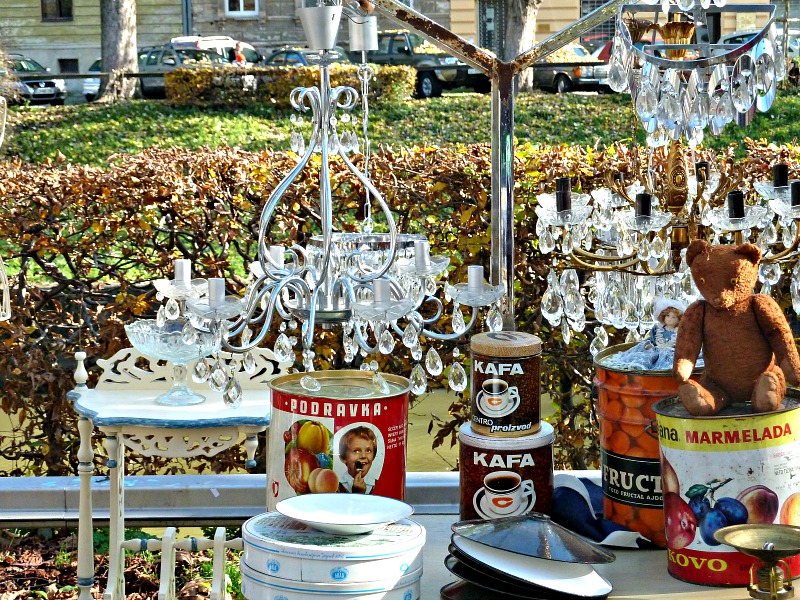 ...beautiful chandeliers...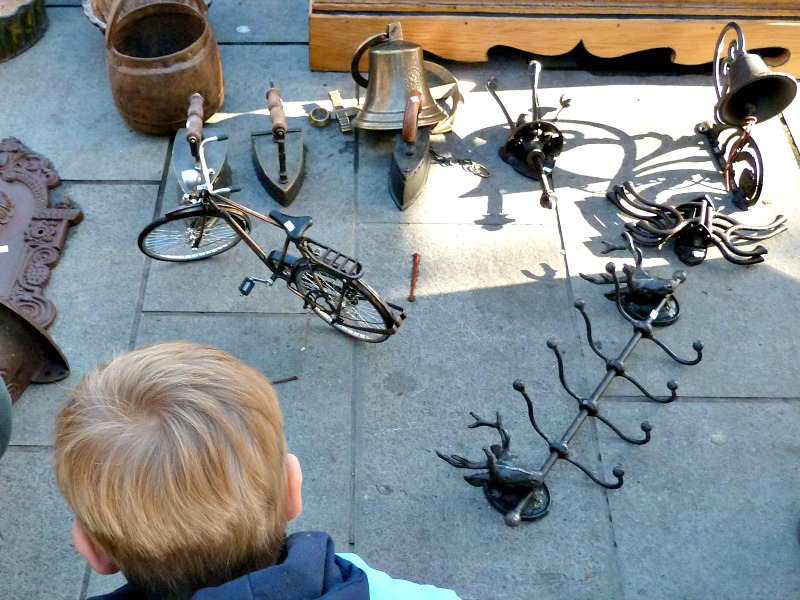 ... an amazingly cute vintage miniature bike was one of our son's favorites.
BONUS HINT:
And if your toddler gets really tired during the stroll around, you can rely on the free city center public transport to help you and your toddler to the place you parked your car. They are called KAVALIR (link). A good thing to know if you are running around the city center with kids, isn't it?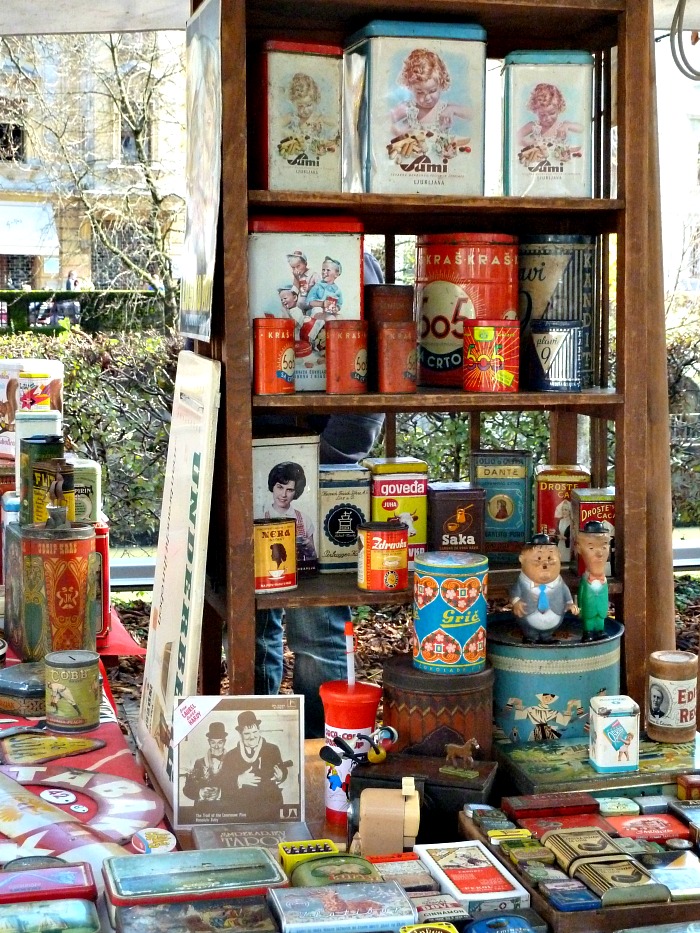 Somebody said it is like walking through an open-air museum.
I love the Sunday antique flea market and never get tired of it. Neither does our kid who always, always finds something worthy to closely observe in all details. Especially on a sunny day like this one.
YOU MIGHT ALSO LIKE: