The time around Christmas is often so crazy, isn't it? Too much to do around all the preparations, cleaning, dinner hosting plans? If you have a kid, this would probably be one of THE easiest activities to prepare for your toddler's play.
So, here's an idea for an easy toddler activity that could most probably be squeezed into our busy December schedule. I often call them 1-2-3 activities because they don't take up a lot of preparation time, you just need the idea and the rest is PLAY 🙂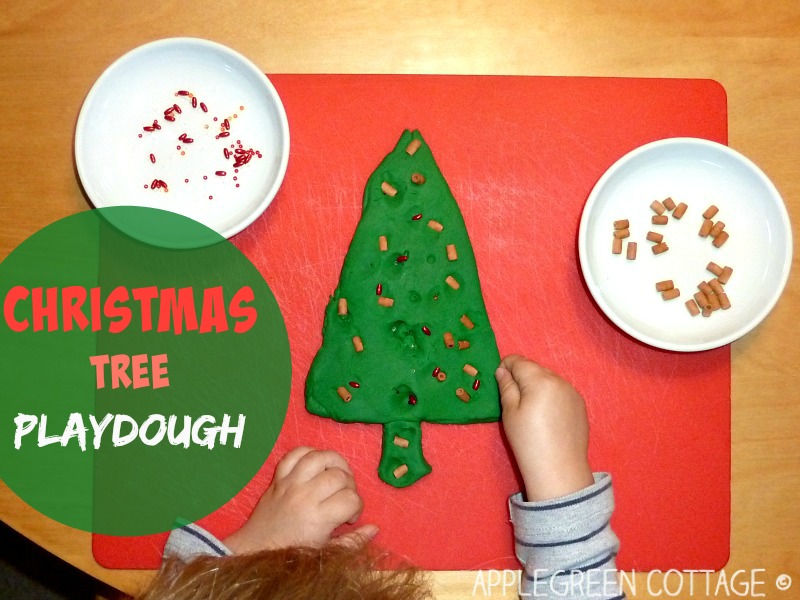 grab a cup of green play dough and form a triangle from it, placing it on a surface
get some forgotten tiny bits and pieces and
offer your toddler a 'play dough Christmas tree' and ask him if he'd like to decorate it.
I had some wood pieces from an old decoration. I also added what I thought would not get any attention - tiny, 2 mm beads, but I was wrong. The smaller the pieces, the higher the attention when placing and pushing them into the playdough... (attention span, fine motor skills) Just be sure your kid is old enough he won't put that pieces into mouth - take care accordingly.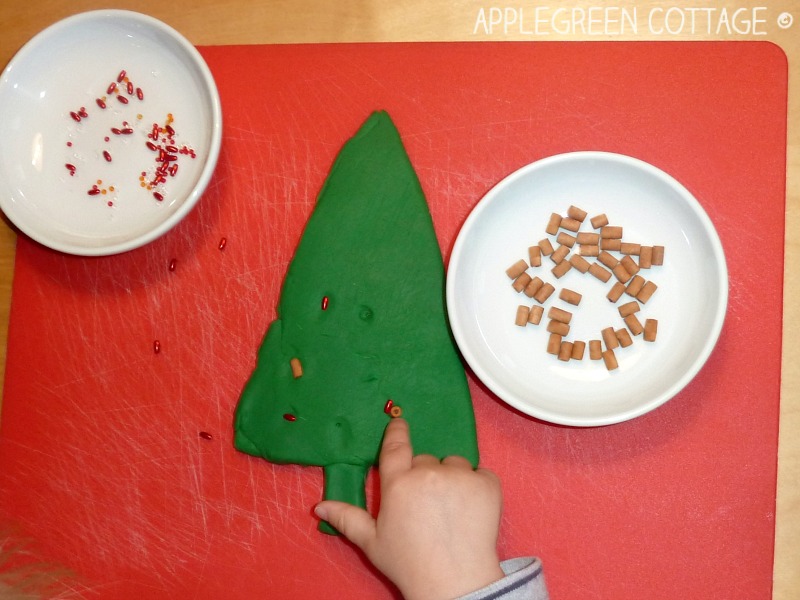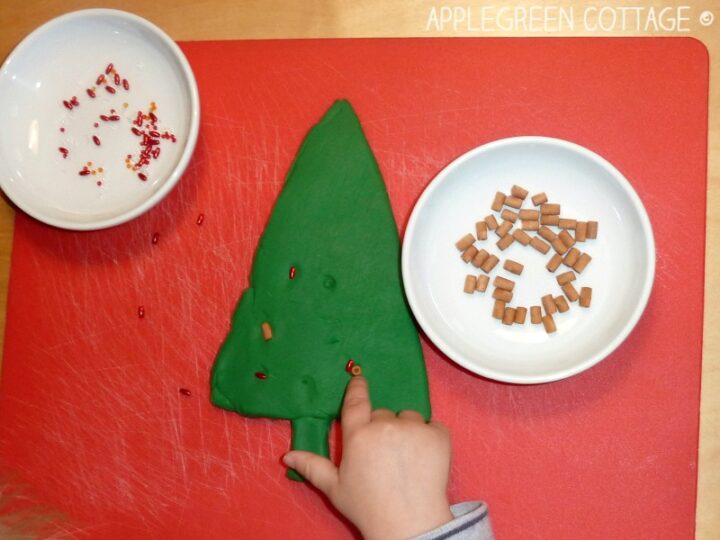 Don't limit yourself to beads or any 'special' crafting materials. Do you happen to have some raw corn? Use it. Do you happen to have some pebbles from last week's walk? Put them on the table for play and decoration. I hope this post has sparked an idea for easy playdough christmas tree kids activities.
More kids activities here.
WANT MORE FREE TUTORIALS AND PATTERNS?
Get email updates and never miss out on new patterns, printables, and tutorials: