Sew tons of cute baby bibs using my best, free baby bib pattern in 3 sizes, ranging from newborn bib to toddler bib. A set of these adorable baby bibs and one of my Ultimate Diaper Clutches (pattern here) will make the perfect handmade gift every new mom would love to have.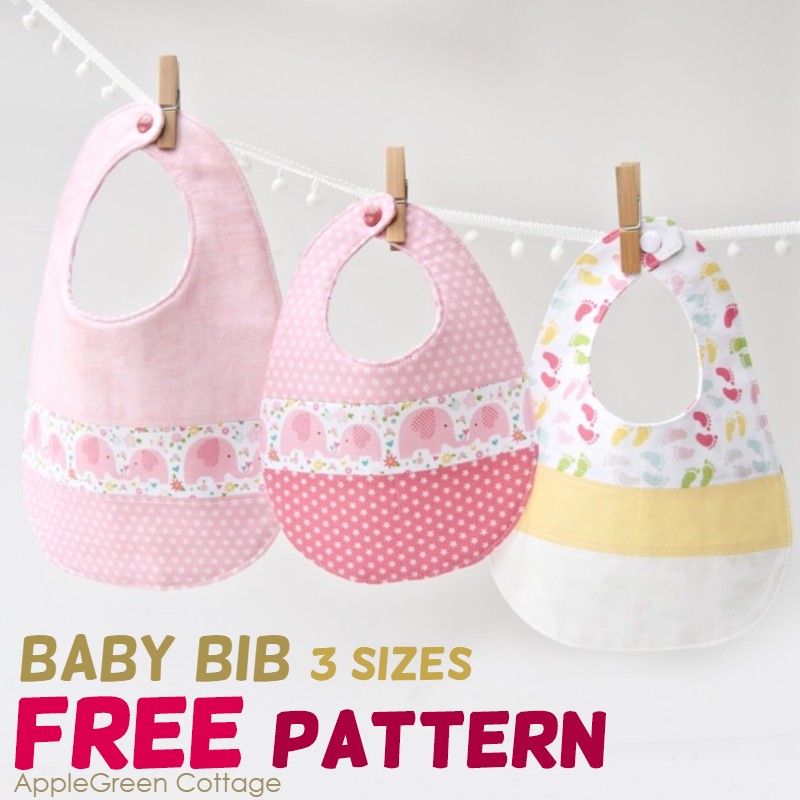 OR do you want a printable copy of the WHOLE tutorial? Scroll to the bottom of this tutorial for more details!
This post contains affiliate links. Thanks for your support.
Are you looking for the best ideas to sew for baby? Check out my FREE baby sewing course!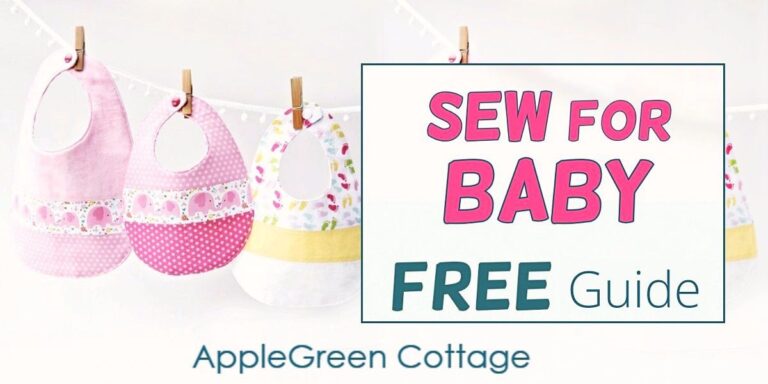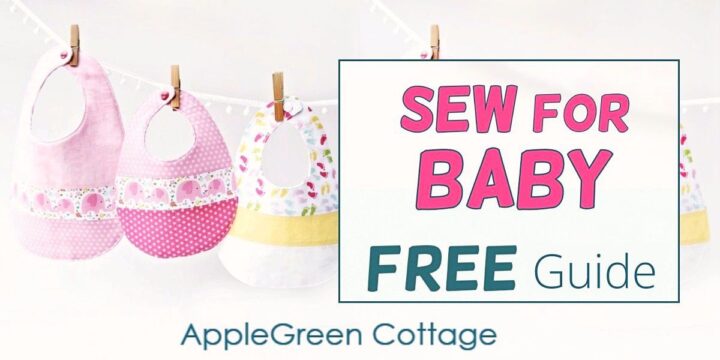 Join the FREE 6-part email guide and sew the CUTEST things for a baby - the EASY way! You'll get my best baby sewing ideas by email.
Baby Bib Pattern
This baby bib was designed to be simple and minimalistic, and a good project even for those who are new to sewing (though you might want to see this beginner guide for sewing too!)
It's perfect to have at hand for every occasion and it is available in three sizes, from newborns to 4 years.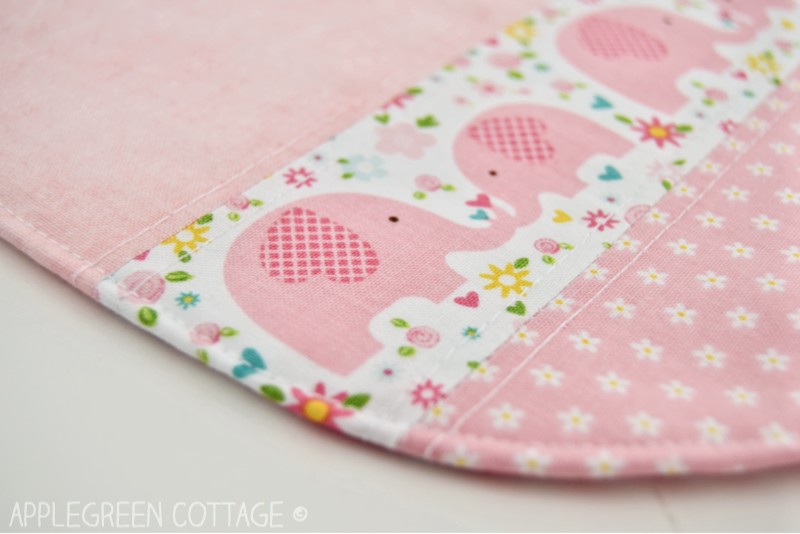 I designed the bib pattern for my own babies - and I'm quite picky about the bibs available out there in shops, so you know you're going to be making a great shaped bib that will get lots of compliments. Perfect for a drooly baby, a messy toddler or a perfect baby shower gift!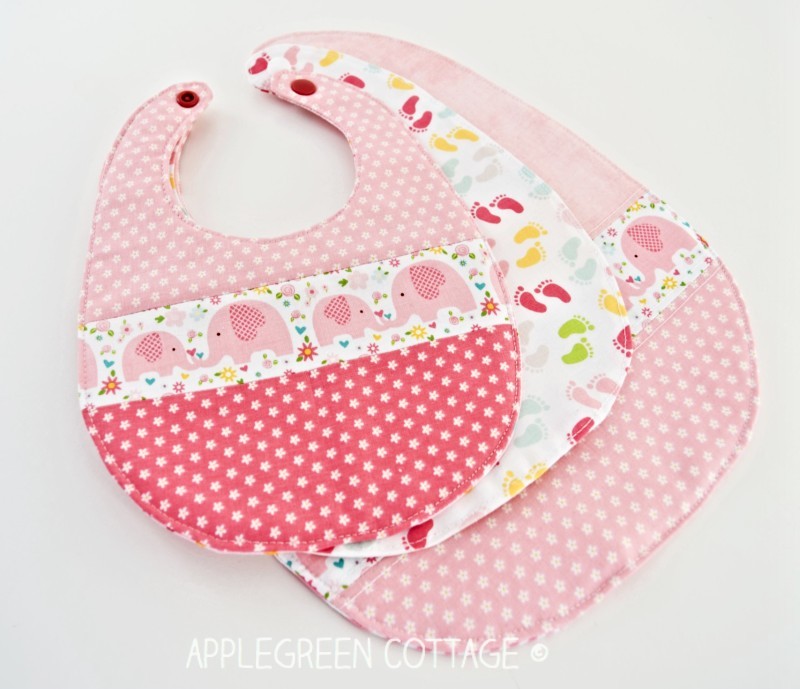 First, for those of you who like video tutorials, I've made a video slide-show to get the feeling of how easy it is to sew one:
What is the Finished Size of these baby bibs?
Width x Length:
Newborn(Small, 0-3 months) 7" x 9 ½" (18 x 24 cm)
Baby (Medium, 3-12 months) 8" x 10 ½" (20 x 27 cm)
Toddler (Large, 1-4 years) 9 ½" x 12 ½" (24 x 32 cm)
Neck Opening: Newborn Size 9 ½" (24 cm), Baby (Medium) 11" (28 cm), Toddler (Large) 12" (31 cm)
What size baby bib does my baby need?
If you are not sure what size baby bib your newborn needs, it's always better to go one size up. You can add a second kam snap to the back, so there are two sizing options in one single baby bib. How cool is that!
SUPPLIES to sew the baby bib pattern:
A fat quarter of quilting fabric (I used a few pieces from Lori Whitlock's Sweet Baby Girl collection.)
Fat eighth of terry cloth: 14" x 11" (36cm x 28cm) /alternative: sew-in batting, interfacing
A set of KAM snaps or metallic snaps or Velcro tape
sewing machine or needle, pins or sewing clips,
iron, scissors, or rotary cutter plus cutting mat (I use this one by Olfa)
Baby Bib Sewing Steps
Let's sew! This project uses a ⅜" (1 cm) seam allowance, except for optional piecing, which is ¼" (6 mm).
Step 1 - Get the Free Baby Bib Pattern
Join our mailing list and get the baby bib pattern emailed to you:
OR do you want a printable copy of the WHOLE tutorial? Scroll to the bottom of this tutorial for more details!
Print the pattern onto a piece of cardboard or paper.
Step 2 - Select the size and options
Decide on the size you need. When in doubt, choose the larger size.
Decide on whether you'll be making a simple bib or a pieced version. See 2 options in the photo below.
Step 3 - Optional Piecing
If you want your bib front pieced like I did mine (see the piece above?), you'll first cut three pieces of fabric and stitch them together using a ¼" seam allowance (0.6 cm).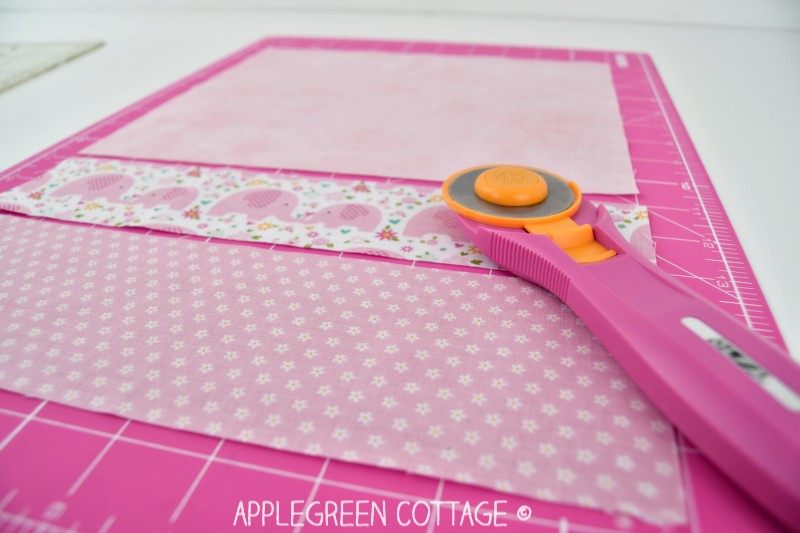 To make it super easy for you, I did all the measuring and here are the dimensions: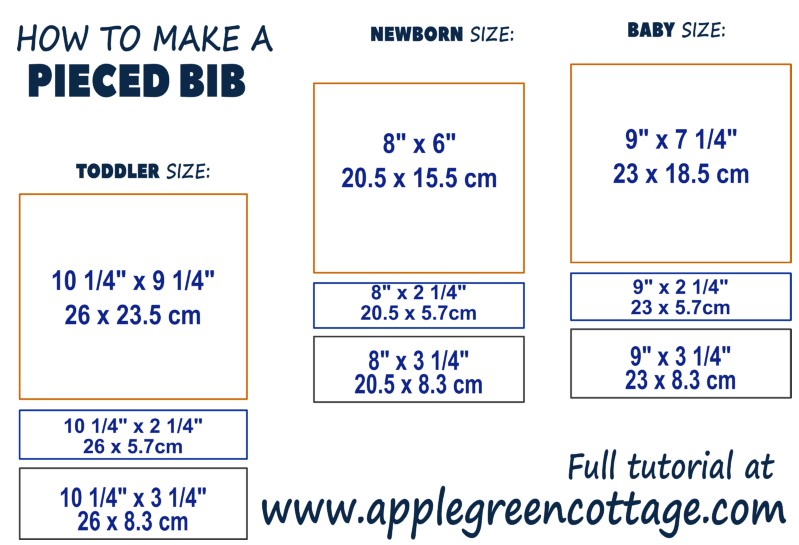 Sew the three pieces together using a ¼" (6 mm) seam allowance. Press the seams open.
You'll get these pieced rectangles, depending on the bib size you did piecing for: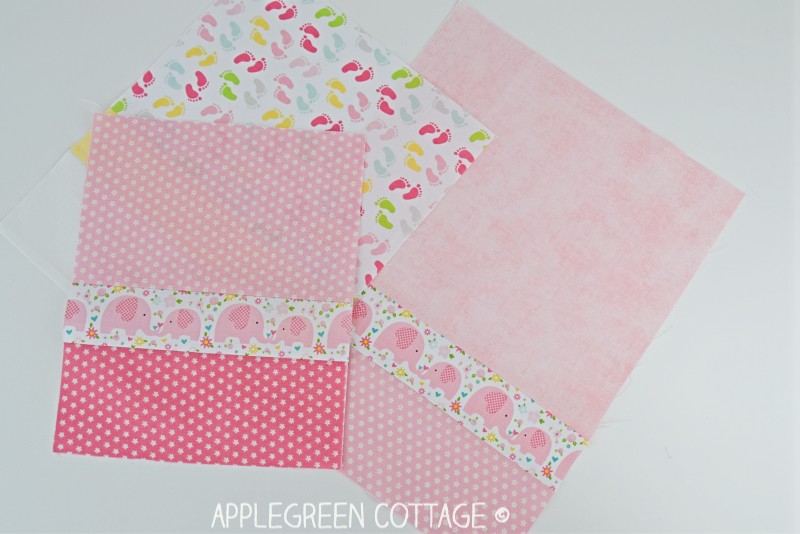 Step 4 - Cut The Baby Bib Pieces And Interfacing
Then use the template to cut 2 pieces from fabric and 1 from interfacing, interlining, or best a layer of terry cloth for maximum absorbance.
Bonus tips - What Interfacing to use for baby bibs?
Now, a few words on absorbance and a suggestion for extra-drooly babies: use terry cloth as an interlining layer. Here's an image to show you options and from left to right, it's terry cloth, then thin woven fusible interfacing and batting. They are all good, but terry cloth will always be the preferred choice for me when sewing bibs.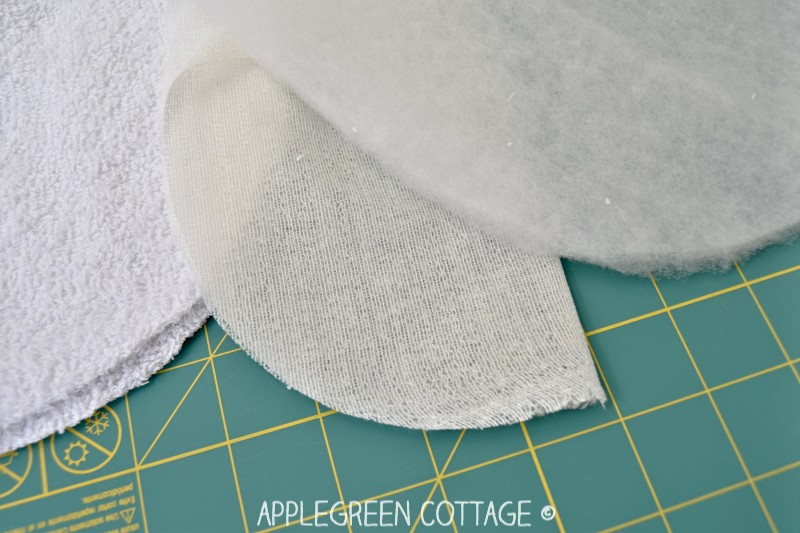 No time to sew now? Use this link or the image below to save it to Pinterest and sew when you need the pattern: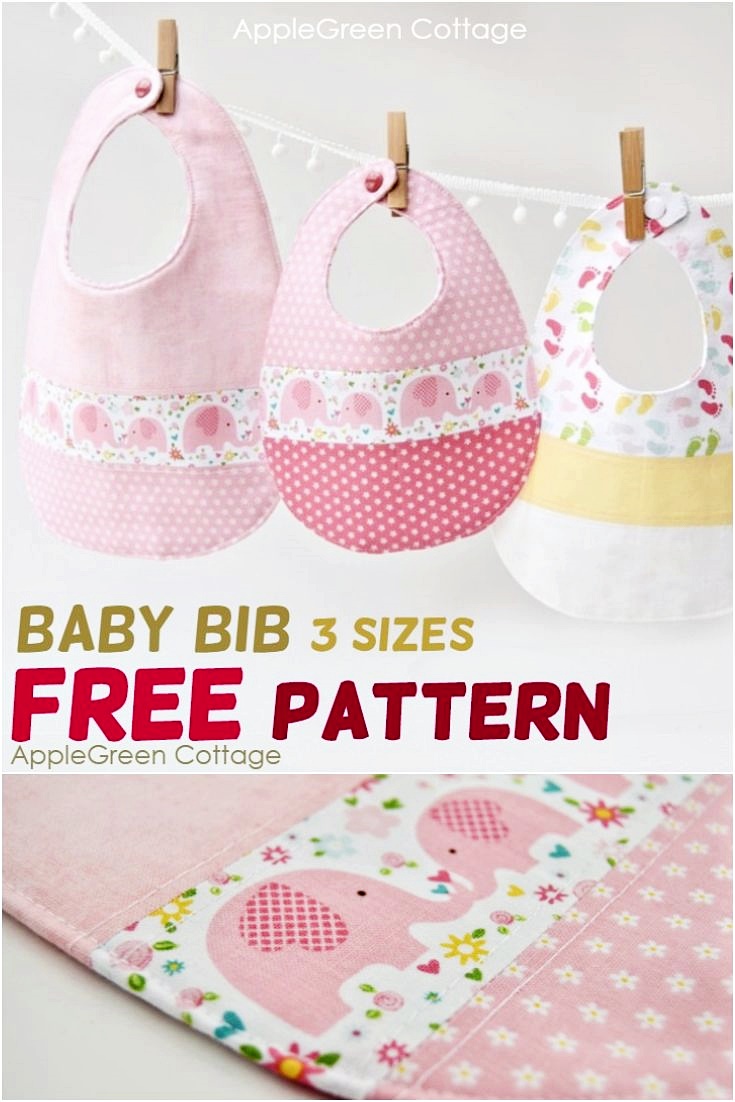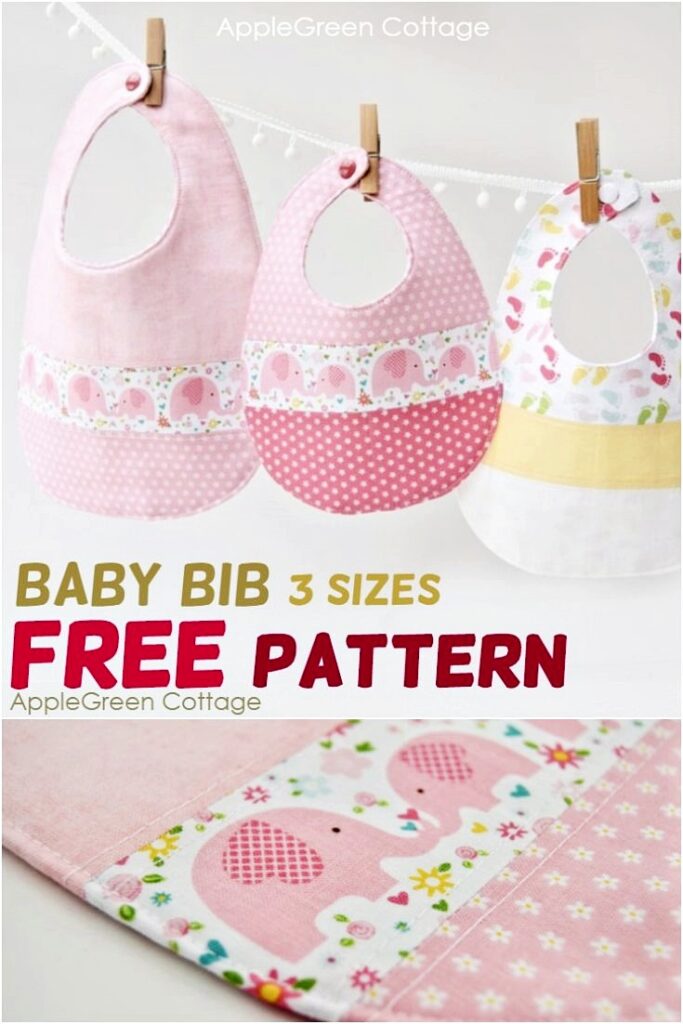 Step 5- Layer The bib pieces
Place the terry cloth on a flat surface, then one piece of fabric right-side-up, and the other piece of fabric facing down (So the fabric will be RST, right sides together). Like this: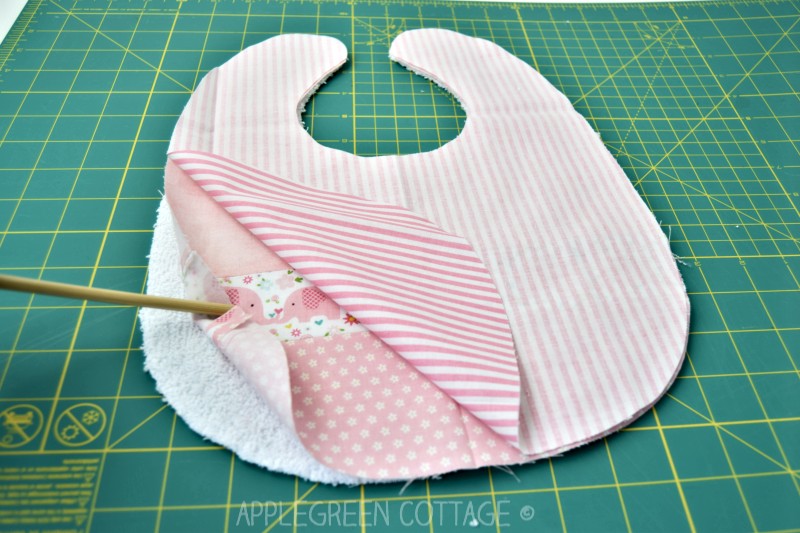 Step 6 - Sewing the bib
Stitch around using a ⅜" or 1 cm seam allowance. Make sure to leave a 3" (7cm) gap at the bottom, for turning. Go slowly and use a short stitch length, it will make sewing curves a breeze.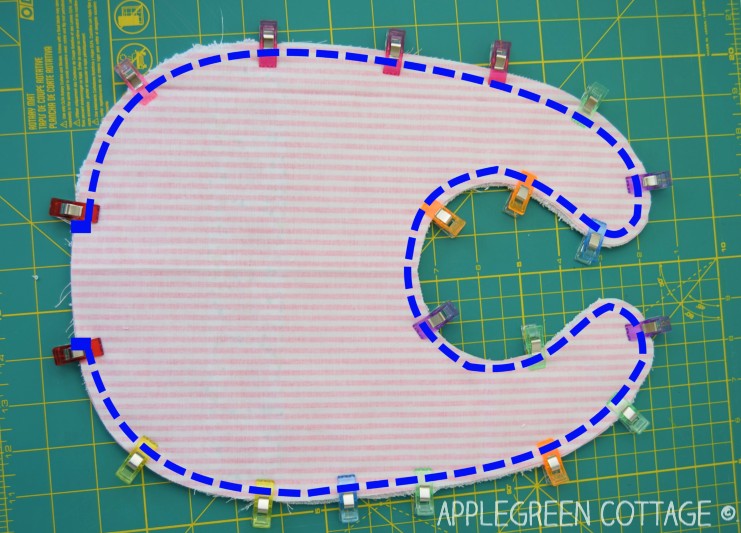 Step 7 - Trim Off Bulk On the Seam
Trim down the terry cloth layer close to the stitching line to reduce bulk. Like this: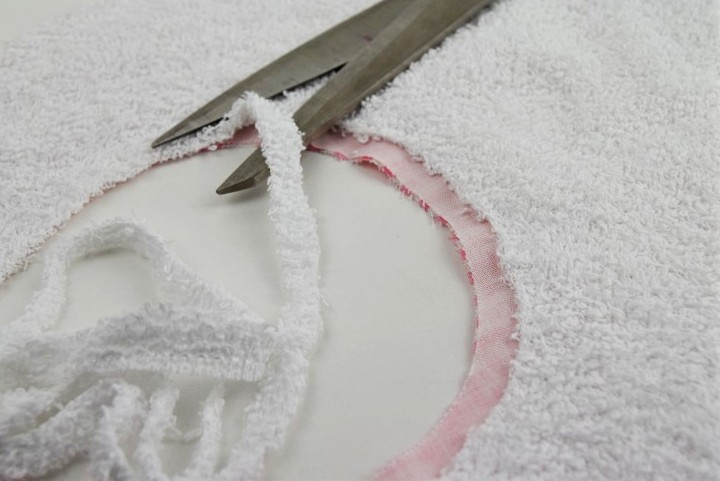 Also, trim and notch the seam allowance on the fabric, using pinking shears, taking care not to snip into any stitches. I use my tiny and cute (and sharp!) polka-dot scissors to cut tiny V-shaped notches into the curved edge portions. One thing to remember: do not trim down the seam allowance of the 3" part that has not yet been sewn.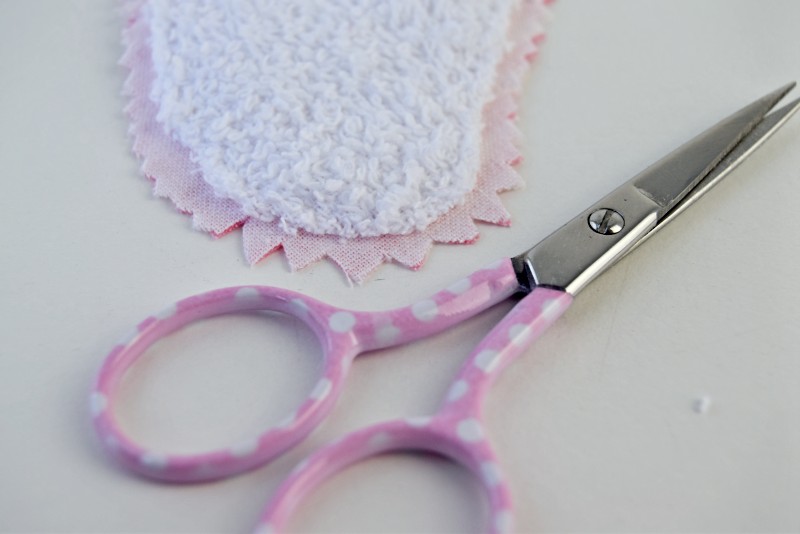 Step 8 - Turn the Bib Right Side Out And Close the Gap
Turn right side out, using a point turner or a non-sharp object like a chopstick or a knitting needle.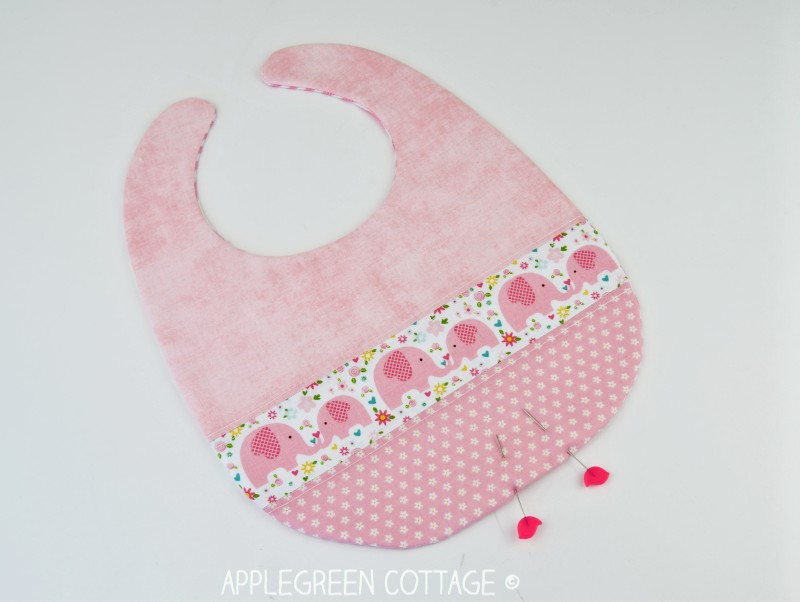 Press well, especially the opening. Topstitch around the bib, also closing the gap.
Step 9 - Add Kam snaps or Other Type of Bib Closure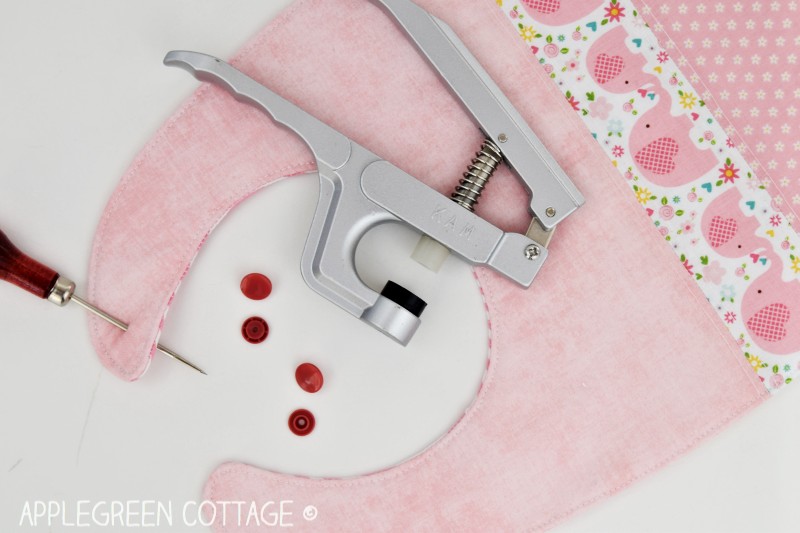 Last step: add KAM snaps. Alternatively, add a button and a buttonhole (but it's not as quick)
If you haven't installed KAM snaps before, here's an easy tutorial for you - also, see what KAM snap size I use and why:
It's easy and quick!
I hope this makes it super easy for you to sew a load of baby bibs, either for your own or your friends' babies. Enjoy! Also, make sure to get a coordinating free bandana bib pattern, or a baby sized earwarmer headband. Now use up your stash making lots more. If you share your bibs on Instagram, make sure you tag #applegreencottage so I can find them and see!
No time to sew now? Use this link or the image below to save it to Pinterest and sew when you need the pattern: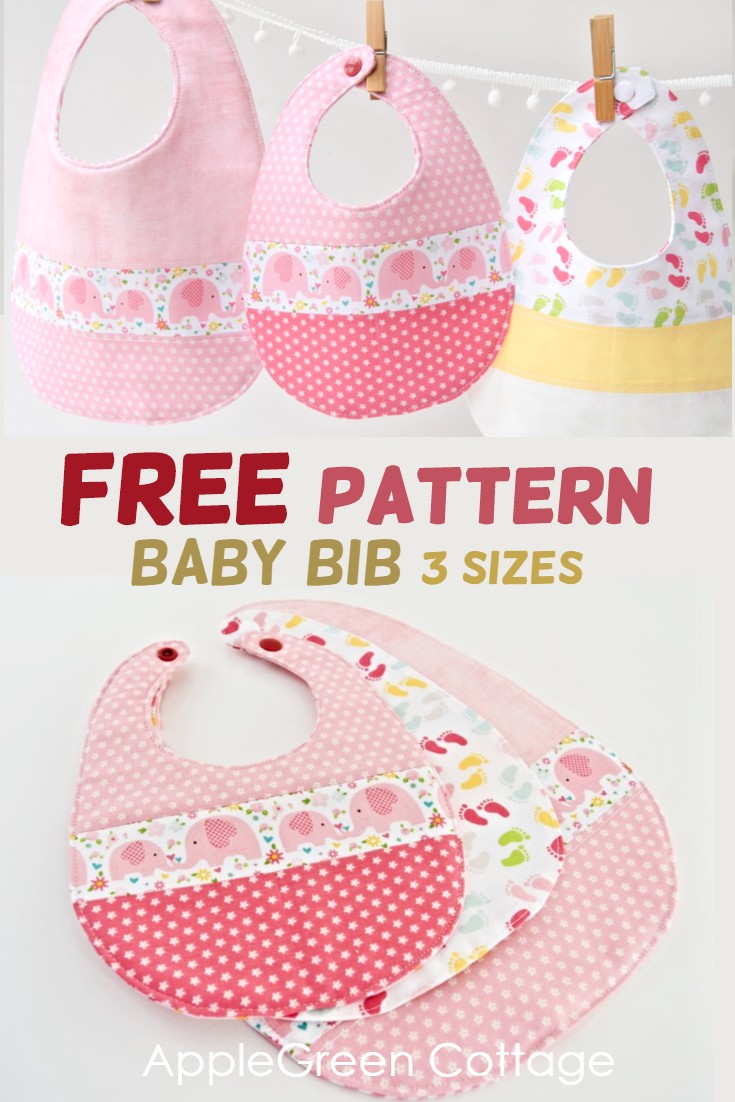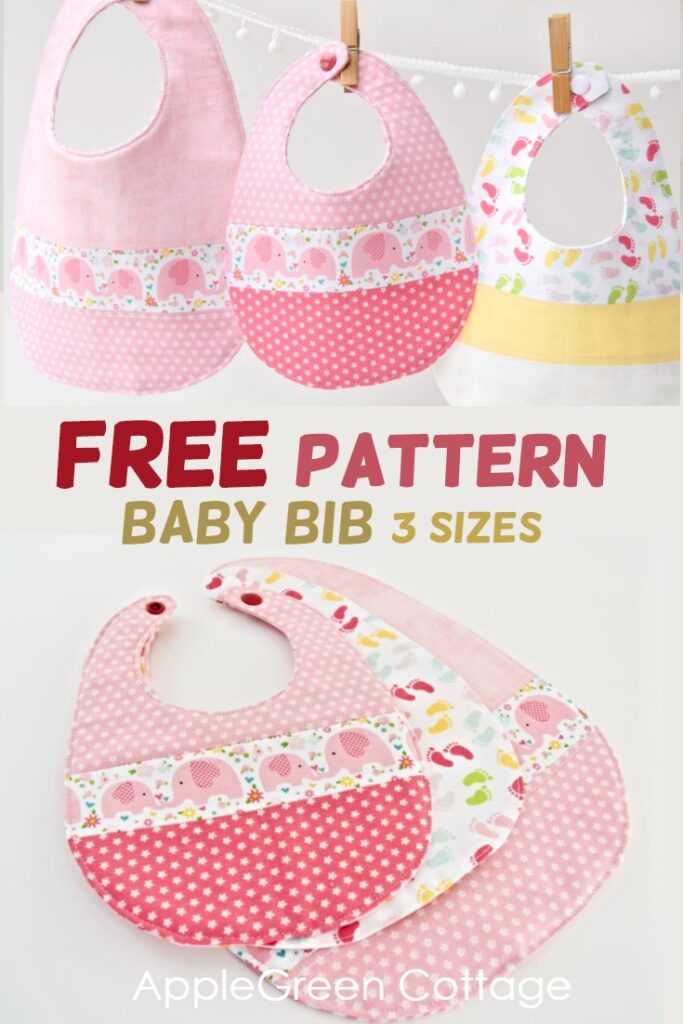 How Do I Get the Baby Bib PATTERN for FREE?
Get it for free when you join our free mailing list:
Do you want an ad-free, printable copy of this online tutorial? Find it here for just $3. You won't need to access the internet every time you want to make it. ------ Or get the BUNDLE with ALL the Printable Tutorials - current and future ones!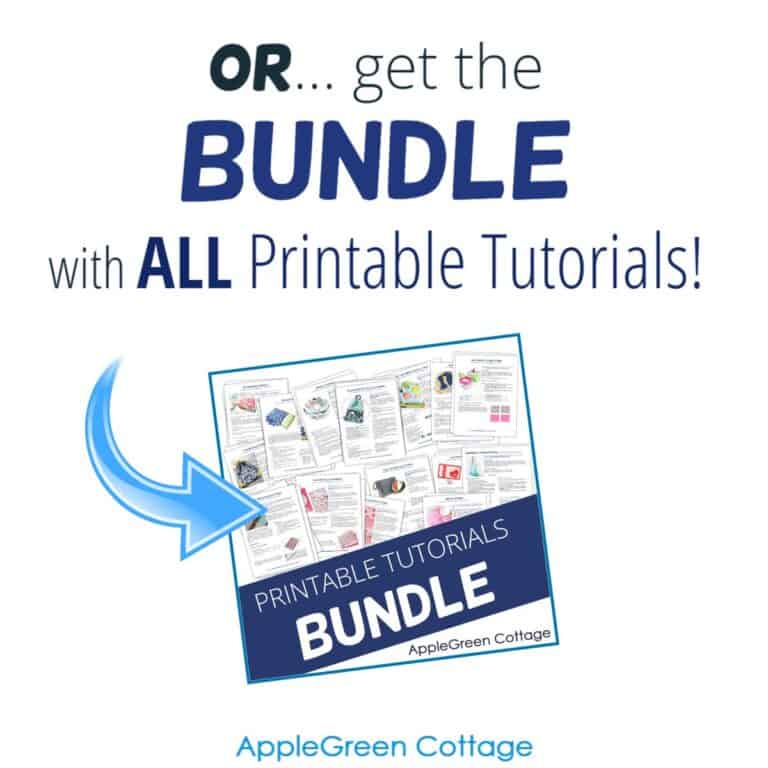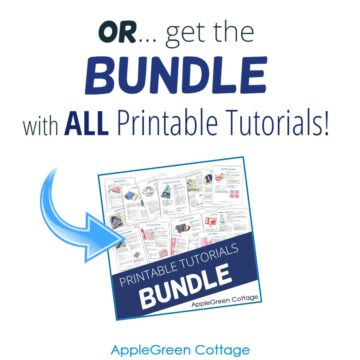 Want more baby sewing patterns?
You'll love our BABY SEWING PATTERNS series! Check out more baby sewing patterns:
Or check out this popular pattern in our shop: Ultimate Diaper Clutch - a perfect baby welcoming gift every new mom would love to get: