These free patterns will make your next trip so much easier!
Are you too, eager to get back to travel? Summer break is on my mind and I've been googling lovely getaway locations for our family (got a few planned actually) and now that's still plenty of time between now and then, I've pulled out my best travel patterns that I can revisit and sew.
I will admit that when I think of travel, I first think of what to sew for it. A fun travel sewing project will definitely put me in a summer travel mood! Here are more than 7 super useful items will definitely want to sew up before your next travel.
Also, these free travel sewing patterns will make your vacation easier: a storage bag, a free sleep mask pattern, tons of zipper pouches and jewelry storage bags, a backpack, a little sewing kit, a hat, a cable organizer, and more.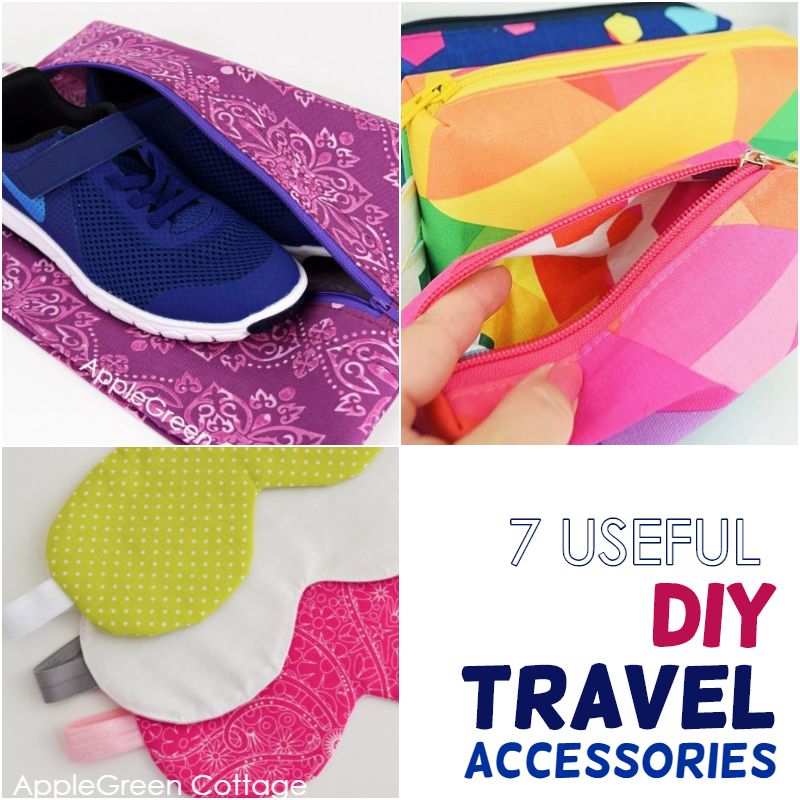 These patterns are super popular right now:
Diy Travel Accessories
Before you start your next traveling adventure, make yourself a few diy travel accessories you'll love. These just might quickly become the top priority on your list to sew!
I'm listing several super useful items you can sew for your next trip: a hat, a sleep mask, a makeup pouch, and a few practical diy travel storage items with free patterns and tutorials. They will all make your vacation or travel for the holidays so much cozier!
Diy Shoe Storage Bag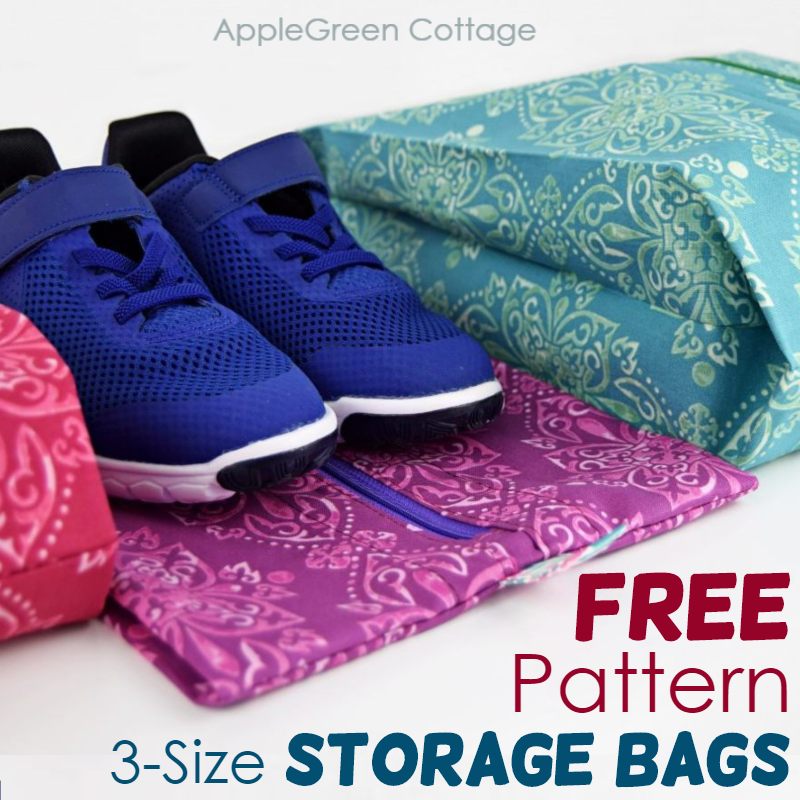 If you only have time to sew one item from this list, then choose this free shoe storage pouch pattern! It's a brilliant solution to store anything and everything on your vacation: in addition to keeping your shoes away from your clothes, it will also home your other travel gear like electronics or cables, it can serve as a great first aid kit, and think how brilliant it would be to store individual types of apparel in separate pouches - never search for socks again! Head over to the shoe travel pouch tutorial and grab the pattern in 3 sizes for FREE!
Travel Jewelery Organizer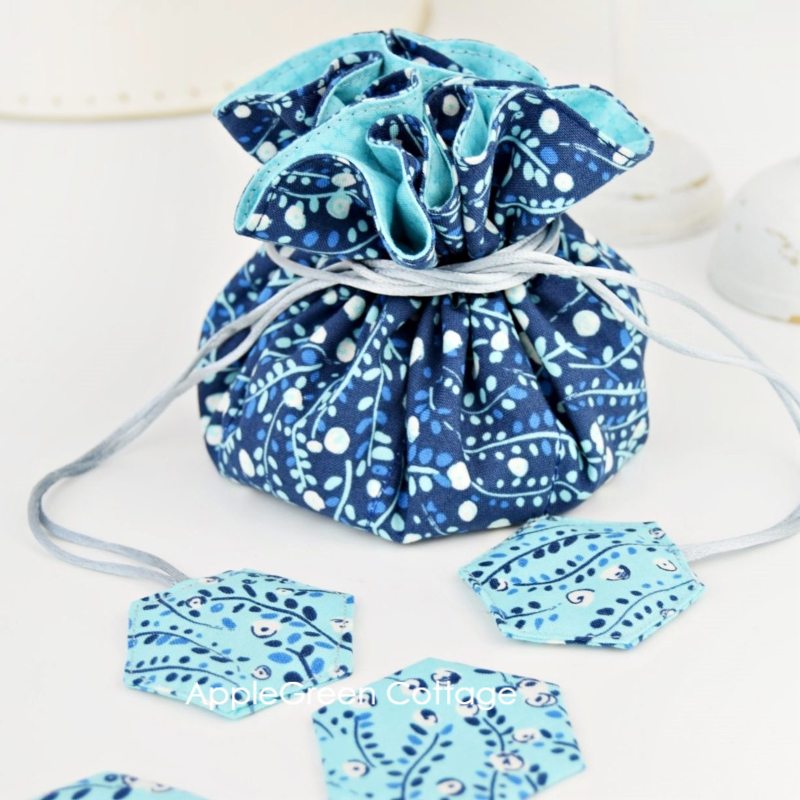 No more searching for your earrings and a matching necklace - and no more tangled mess! I made this cute jewelry pouch to organize my jewelry when traveling. And I thought you might use it too, so I made a pattern for it - tutorial HERE.
Sleep Mask - FREE PATTERN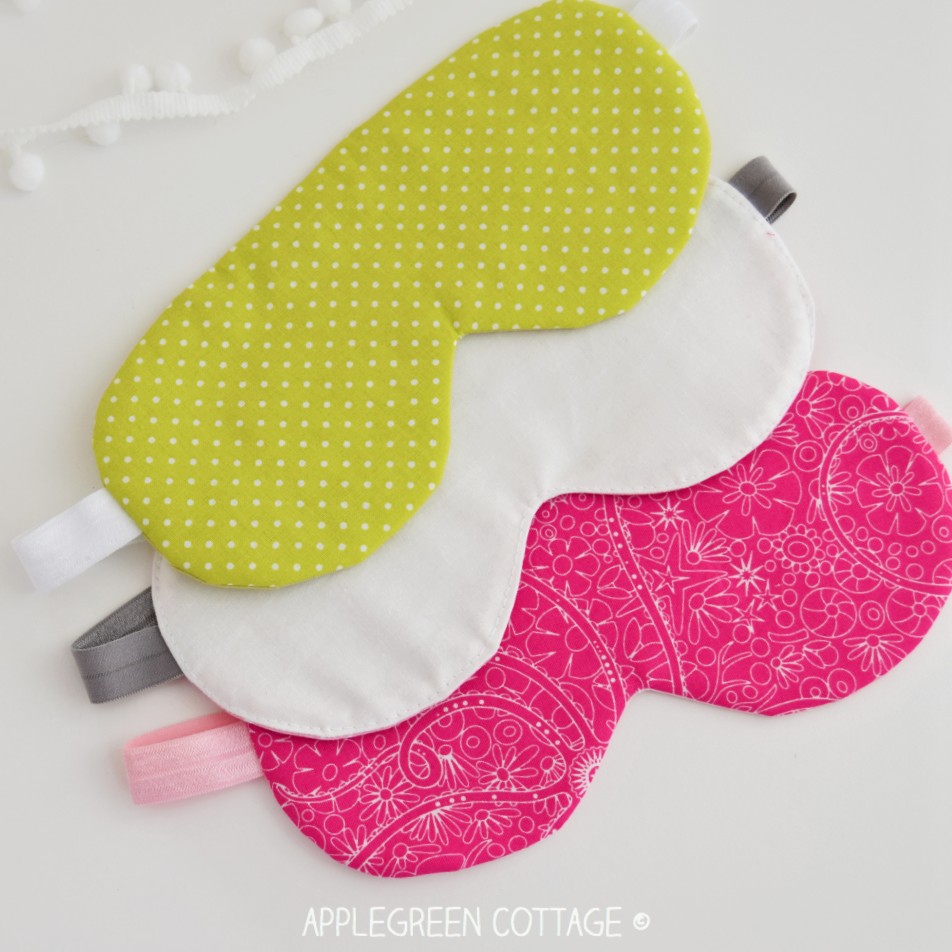 Sew your own diy sleep mask using the free sewing pattern and make it easier to relax on any trip!
Eyeglasses Case Sewing Pattern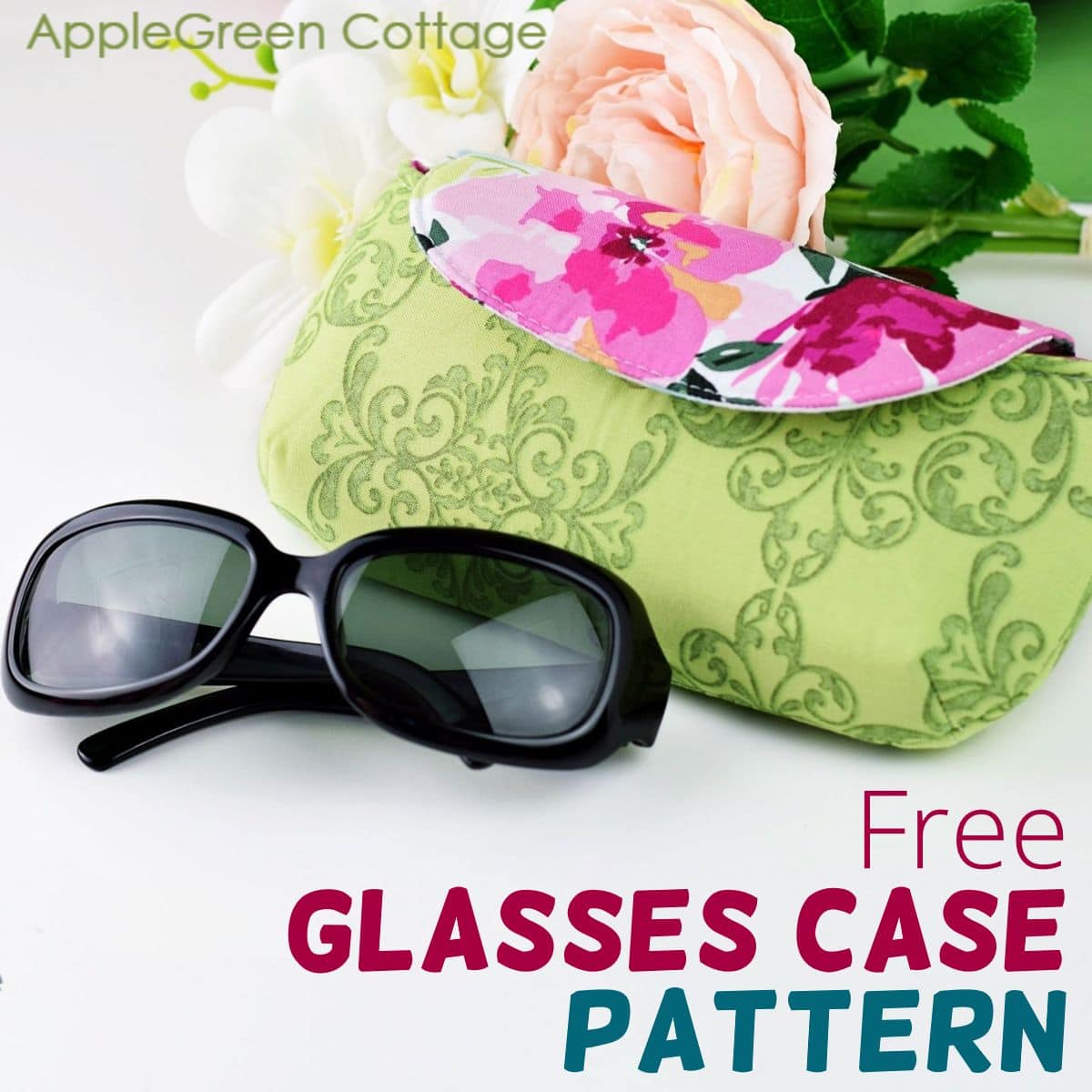 Never scratch your sunglasses again, with this cute and handy eyeglasses case to sew. This is a generously sized free pouch pattern for sunglasses with a wide opening (I call it easy-out pocket) - it will also fit larger sunglasses, and I can even use it as a phone pouch for my smartphone. Yay!
Small Jewelry Storage Pouch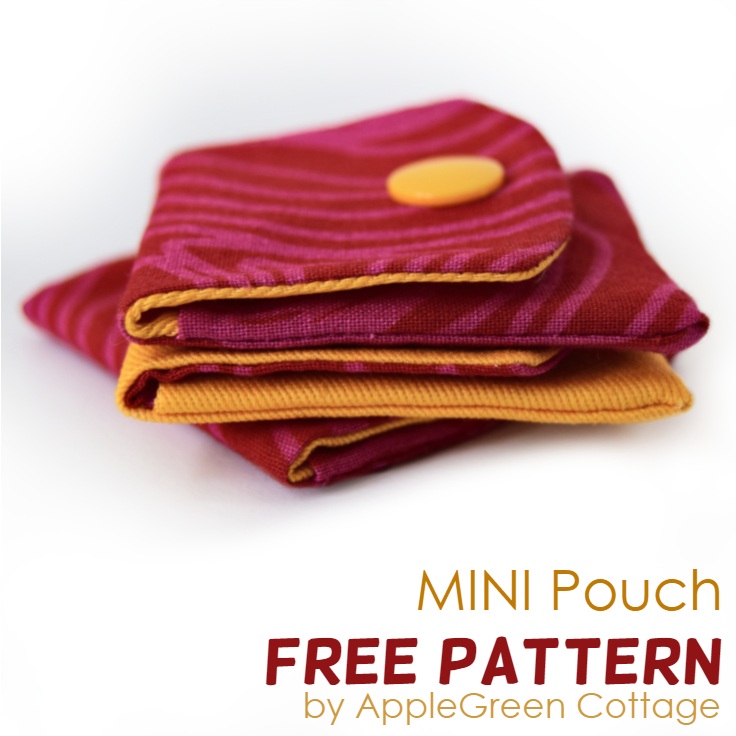 Packing jewelry and want it to be totally safe - and in separate compartments? Use these mini pouches to store them separately, and put them into a larger pouch (see below). You'll always have a safe way to quickly store your earrings on the go - so practical! Grab the free pattern for the smallest pouch you'll ever make - and make them in matching prints with the next one:
Convenient Travel Cosmetic Bag Tutorial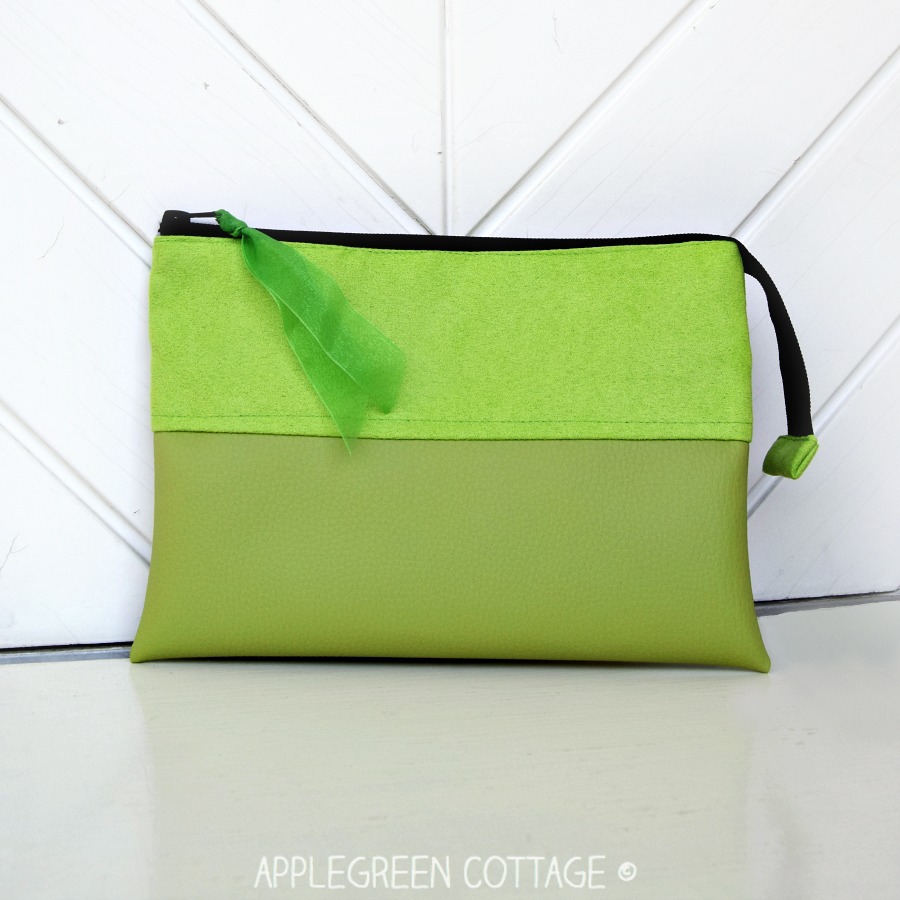 An easy travel cosmetic bag to hold all the makeup you need on vacation. It comes with a free template you can use to make a bag with 4 small interior slip pockets and a main compartment - an easy and simple design you can make fit any style.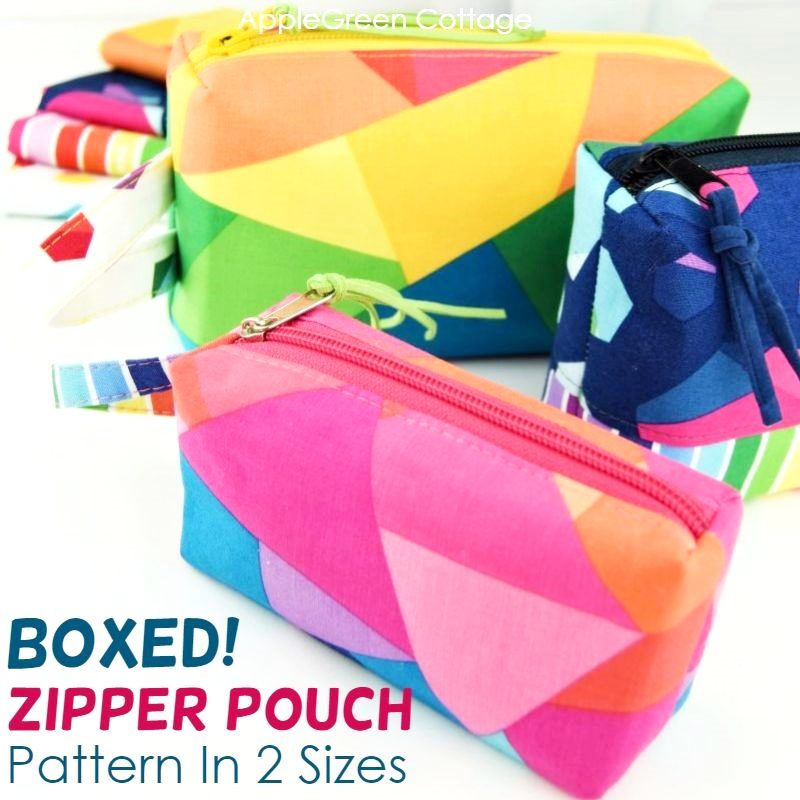 Need something more 'boxy'? Here's how to sew the perfect small boxy zipper pouch you can use in a gazillion of things. Makeup too! - Free pattern in 2 sizes.
My best drawstring Backpack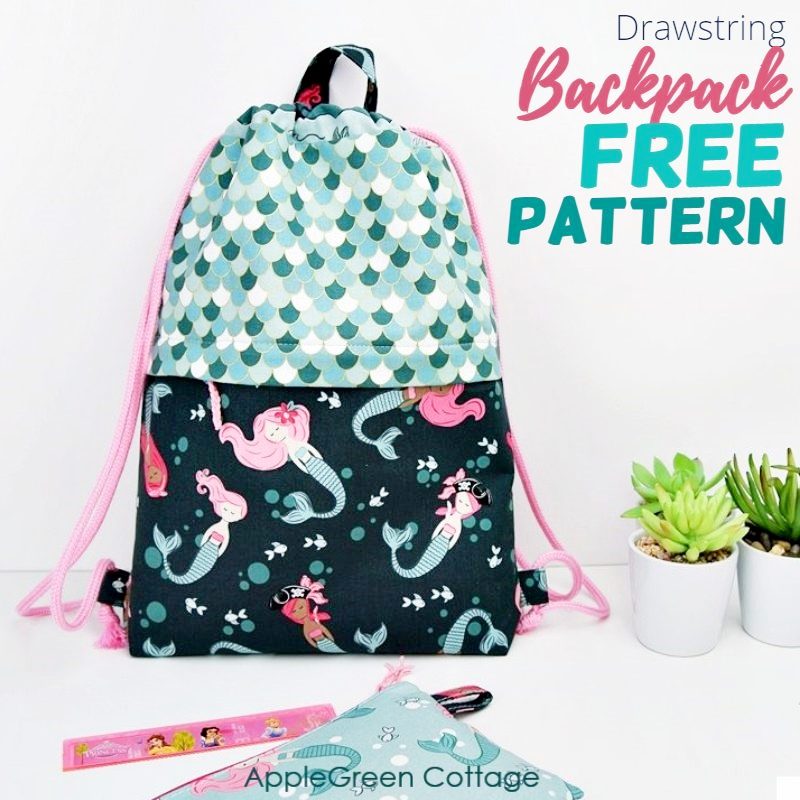 Make a cute diy backpack using this free drawstring backpack pattern. Choose between two sizes and sew your perfect diy travel backpack!
Tiny Travel Sewing Case (Emergency Sewing Set!)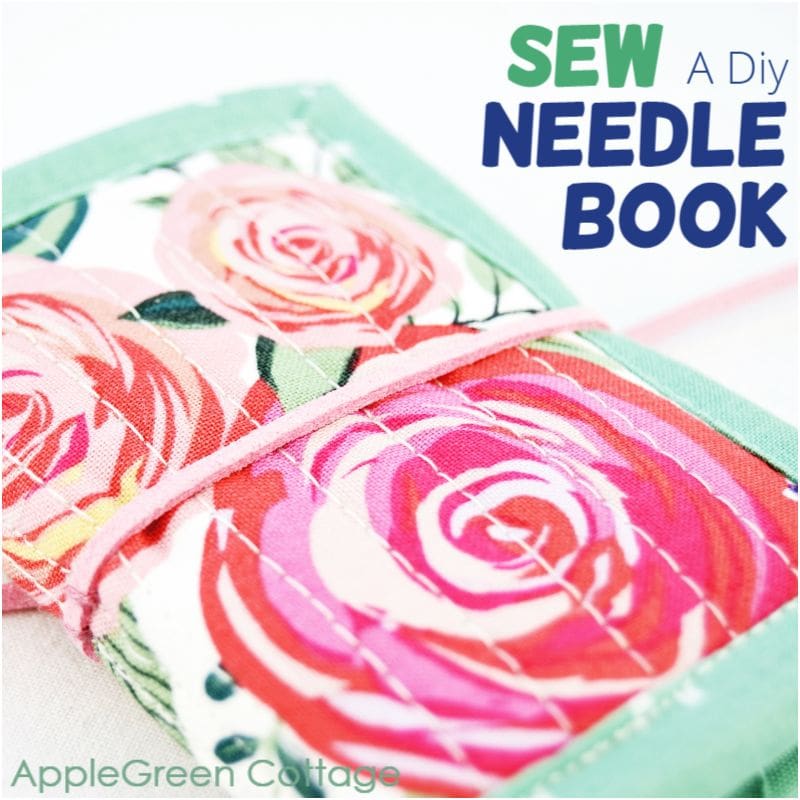 Clever, practical and tiny! This small diy sewing case is easy and quick to make, and always good to have as an emergency sewing kit. It will house your sewing needle and a few safety pins, and a spare button you might need on your next trip. Take a look at the free tutorial.
Even More Diy Travel Accessories
There are never enough practical diy ideas for travel. I'll be on the lookout for more, and will be adding them to this list. Make sure to follow along, and right now here's one more pouch you might like to have, for anything you can think of: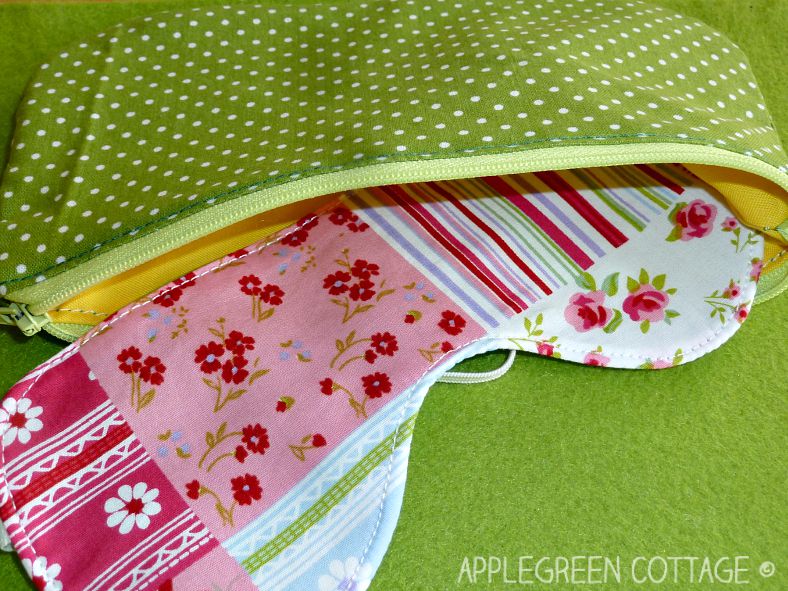 You can never have enough zipper pouches when you are traveling, on vacation, or at home. This one is easy to make and you can use it for just anything - makeup pouch, first-aid kit, USB key storage and a cable tidy, even for storing your sleep mask! It will keep it safely separated from the rest of your stuff. Get your free round-bottom zipper pouch pattern.
Do you like these free travel sewing patterns and tutorials? Share them, tell your friends about them, or sign up for the AppleGreen Cottage newsletter to get all the new tutorials to your inbox.
Or save it to Pinterest for later: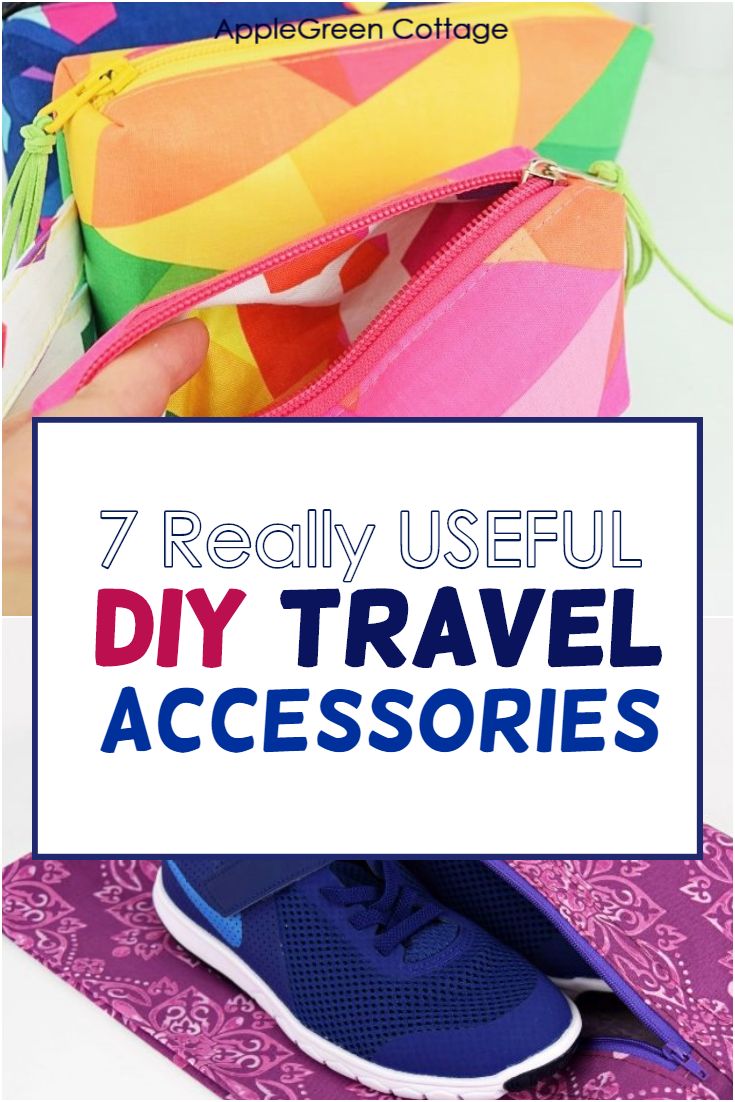 WANT MORE FREE TUTORIALS AND GOODIES?
Get email updates and never miss out on new patterns, printables, and tutorials:
Or …check out the popular Aiden Cell Phone Purse in our shop. Guess what's on the back of this cool phone bag!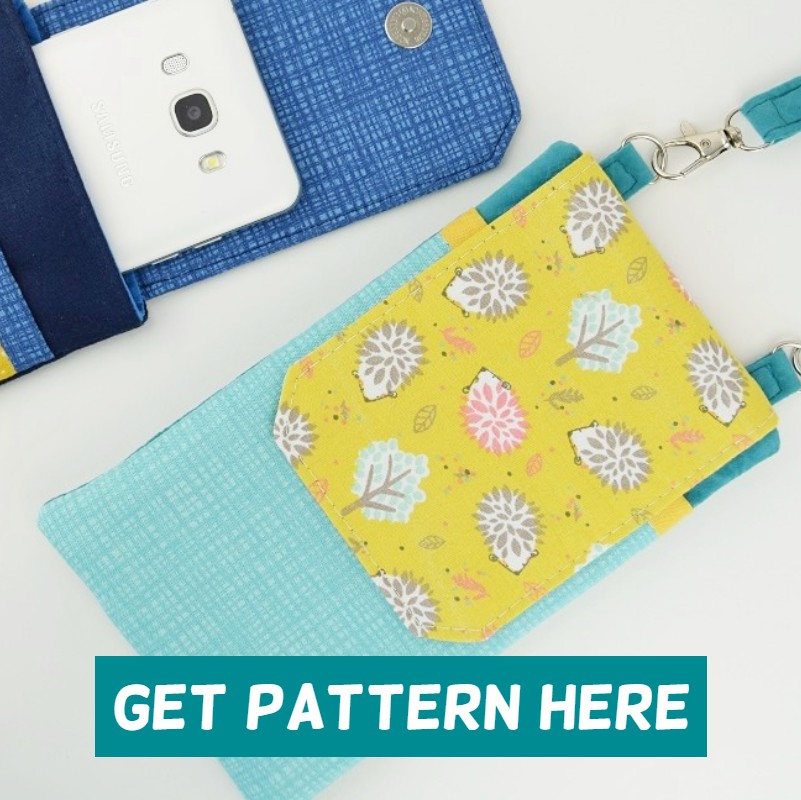 This pattern is just perfect for travel!